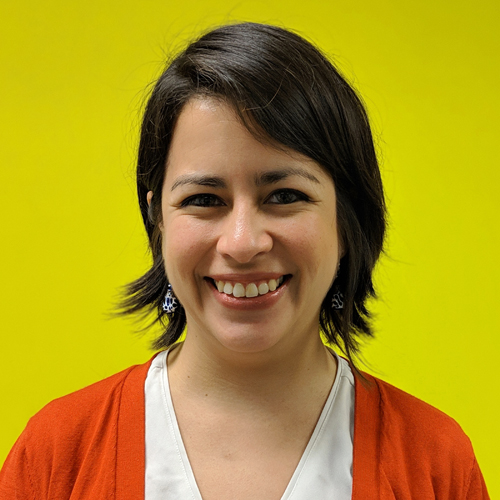 Maru Bautista
Center for Family Life, At-Large Director, re-elected for 2018 – 2020 term
Maru Bautista is the Co-Director of Cooperative Development at the Center for Family Life (CFL). Born and raised in Puebla, Mexico, she emigrated to the United States to pursue a M.A. in International Affairs, with a concentration in Development from The New School. Prior to joining CFL, she spent time in rural Colombia working on development projects that supported local communities' economic empowerment. She has a deep commitment to increasing access and equity for low income immigrant communities and communities of color. For the past two years she has been developing worker cooperatives in Sunset Park, Brooklyn and supporting community based organizations around NYC to begin incubating worker cooperatives. In 2015, she was a DAWI Worker Cooperative Developer Fellow, and joined the Board of Directors of the Cooperative Food Empowerment Directive (CoFED).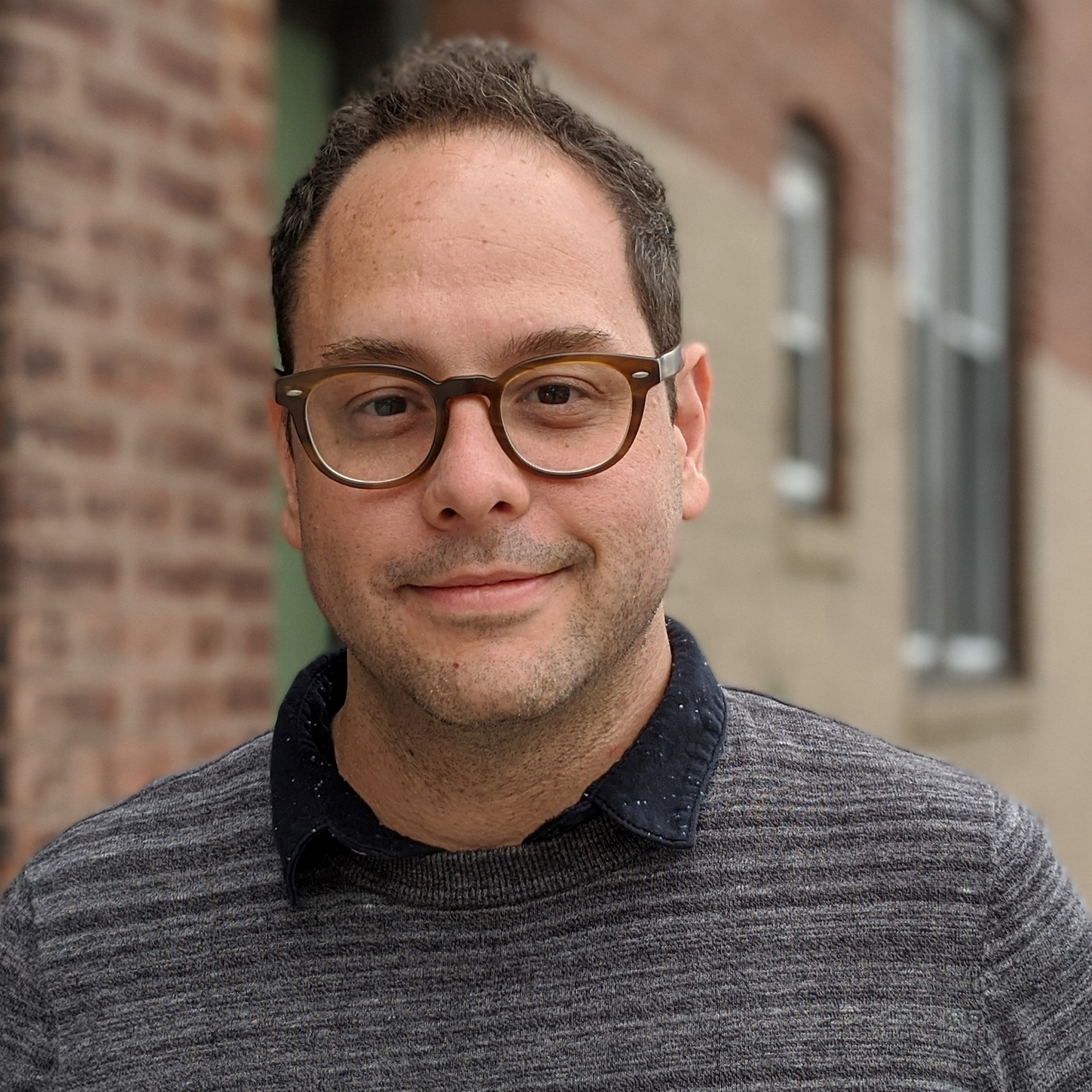 Pablo Benson-Silva
New York City Network of Worker Cooperatives, At-Large Director, Elected 2017 – 2019 term
Pablo Benson-Silva is Director of Membership and Communications at the New York City Network of Worker Cooperatives (NYC NOWC), the trade association of worker-owned business in the New York metropolitan area and the local affiliate of the USFWC. Born and raised in San Juan Puerto Rico, he moved to the New York City more than a decade ago. He is also a partner at Movement Netlab, a cooperatively governed think-do-learn tank on network social movements. He studied Sociology at the University of Puerto Rico and at the New School for Social Research and more than occasionally dabbles in teaching.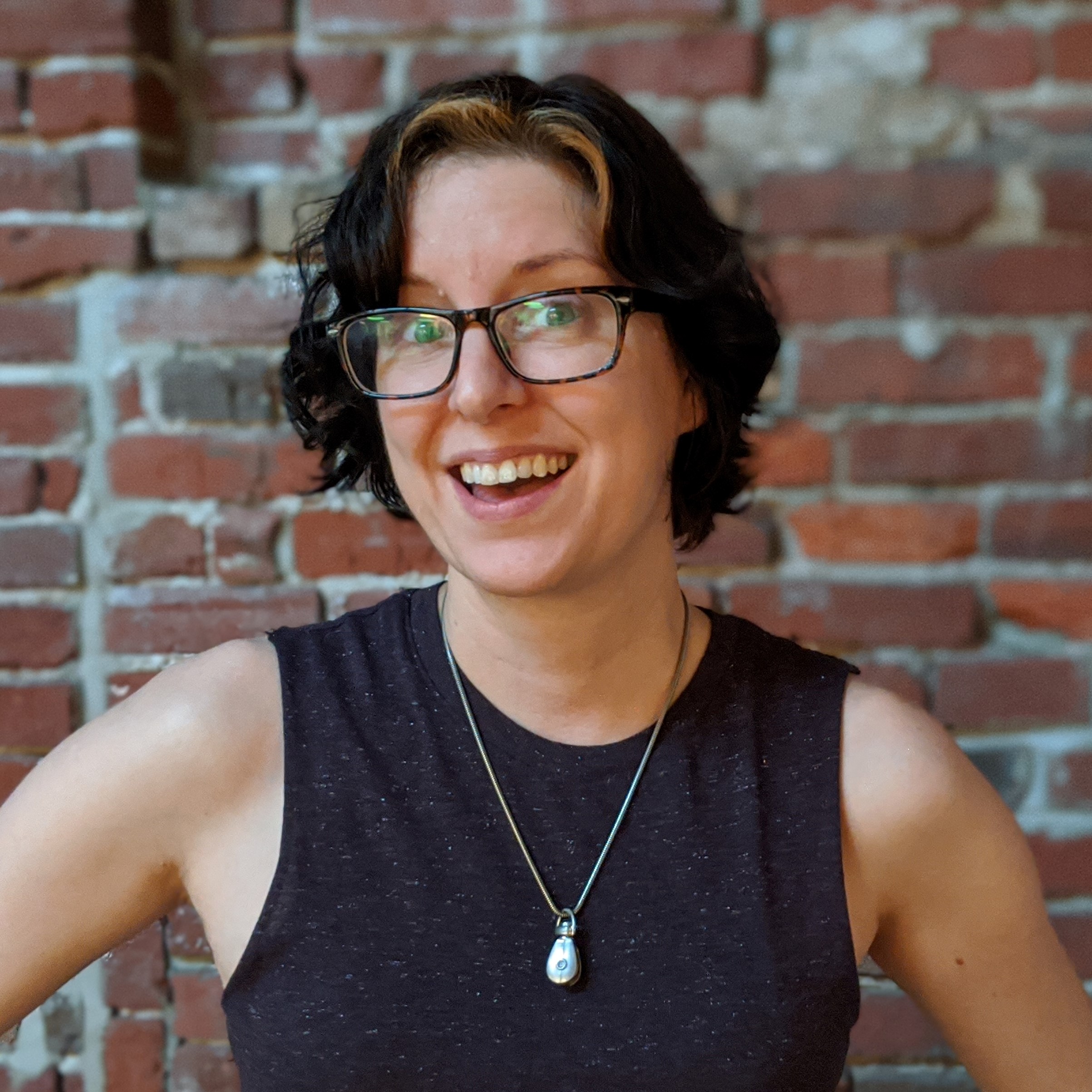 Anna Boyer, Treasurer
C4 Tech and Design, Southern Regional Representative, re-elected 2018 – 2020 term
Anna Boyer is a worker-owner of C4 Tech & Design, an employee-owned, democratically managed cooperative in New Orleans, Louisiana that provides web design, IT, and computer repair services to local residents, small to medium sized businesses, and non-profits.  Anna joined C4 Tech & Design in 2008.  In 2011, she joined the board of directors of the US Federation of Worker Cooperatives as the Southern regional representative, and has also served as the board Secretary and Treasurer.  Prior to working at C4, Anna has worked as a movie theater concession salesperson, mail clerk, landscape maintainer, conservation biologist, insurance consultant, union steward, and telephone system programmer.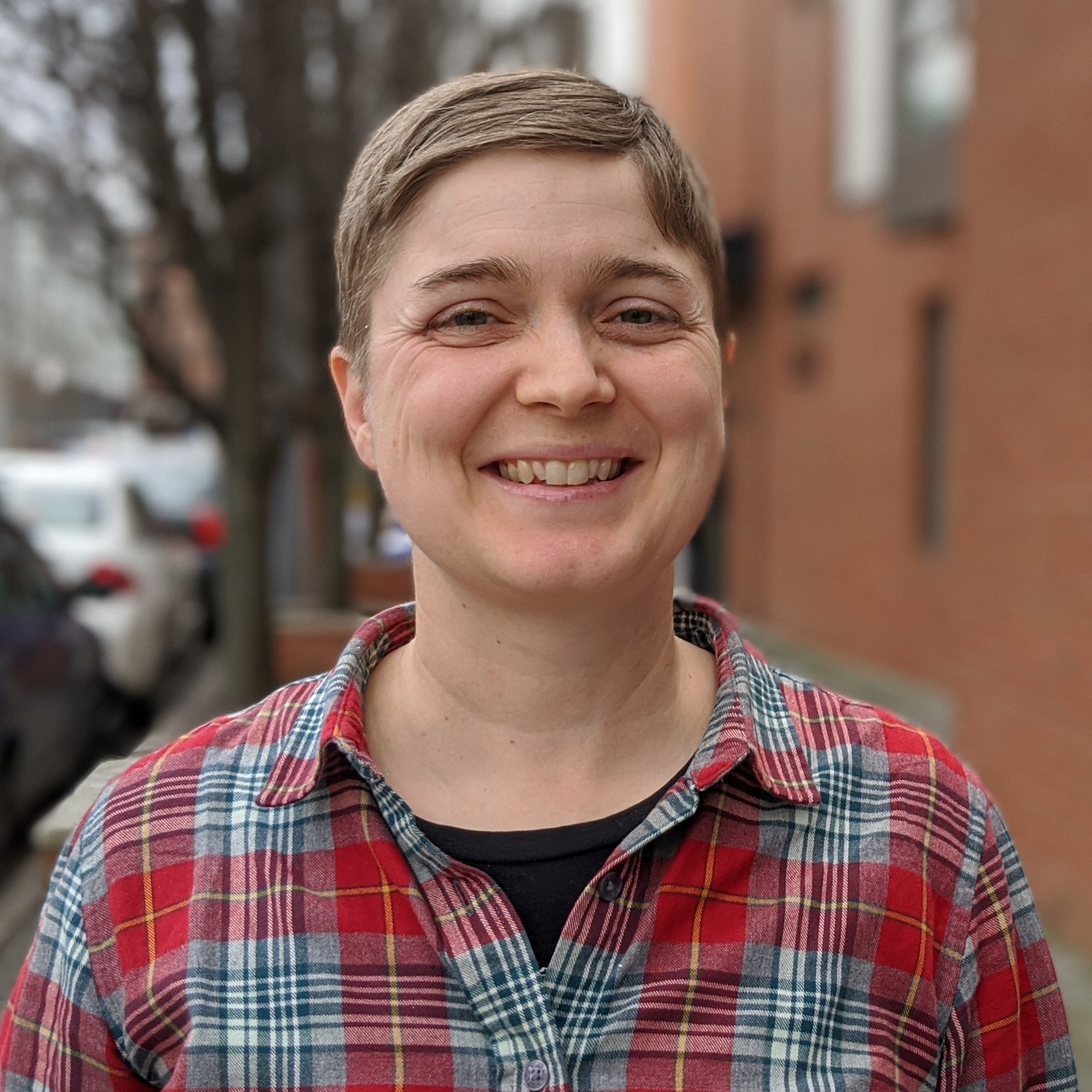 Hillary Johnson, Secretary
Equal Exchange, At-Large Director, appointed for 2018-2020 term
Hilary is a worker-owner of Equal Exchange, the first fair trade coffee company in the U.S. She manages operations at the St. Paul, MN, warehouse, where, partnering with a local cooperative produce distributor, Equal Exchange products can move through an almost entirely cooperative supply chain - from democratically organized small farmers to consumer-owned cooperative stores. Hilary came to Equal Exchange after a decade working in produce in those food co-ops. She supported local food systems partly by raising consumer awareness of food justice issues facing both farmers and farm-workers. In her spare time, she has been collaborating on a documentary about the Twin Cities "Co-op Wars," called Radical Roots, which may finally, hopefully, be close to completion. Hilary has seen the future, and it is cooperative!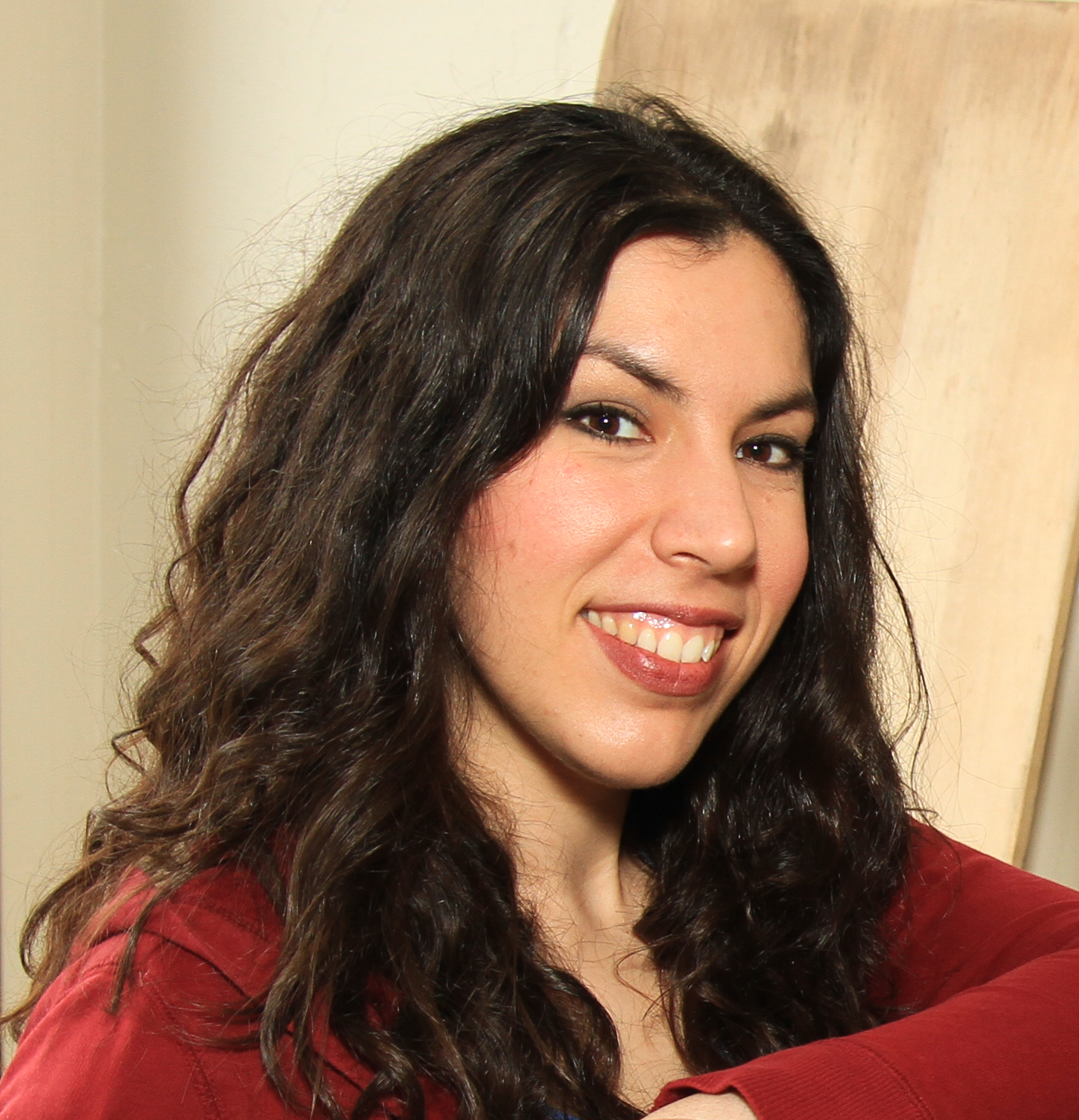 Tori Kuper
New Economy Coalition / Representing Cooperation Buffalo, At-Large Representative, elected 2019 – 2020 term
Tori has dedicated her life to building cooperatives and facilitating a just transition in communities most affected by injustice. She has democratized every organization she has worked for in the last decade. She is currently the Events Manager at New Economy Coalition where she has organized two CommonBound conferences, and supports fundraising, operations, and strategy. She co-founded Cooperation Buffalo and BreadHive Worker Cooperative Bakery & Cafe. She has sat on the Board of NASCO Properties, Transform Finance's Capital and Equitable Communities Advisory Board, and has been nominated to the NYS Advisory Panel and for Employee Ownership Enterprises. She is a member of Seed Commons and the Crossroads Collective and trained with DAWI's Cooperative Developer Fellowship program, the Center for Story-based Strategy's Advanced Training, and Movement Generation's Justice and Ecology Program. She holds a master's degree from NYU. And most importantly, Tori is a mother whose heart and family are rooted in Buffalo, NY.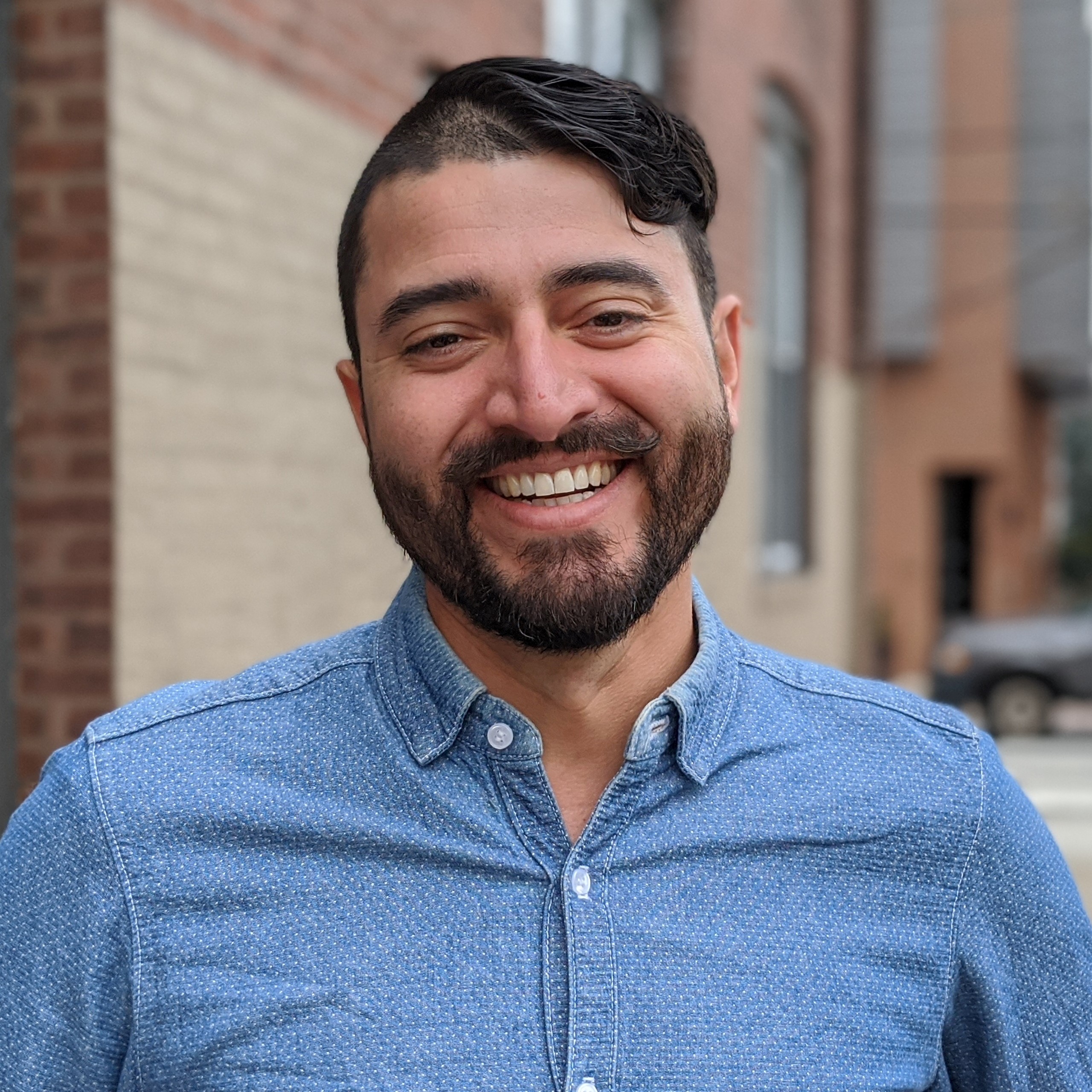 Ricardo Nuñez, President
Sustainable Economies Law Center, Western Regional Rep, re-elected 2018 – 2020 term and co-chair for the Racial Economic Justice Council
Ricardo coordinates Sustainable Economies Law Center's education, research, advice, and advocacy for cooperatively owned enterprises as SELC's Director of Economic Democracy. Programs and projects he co-coordinates include the Worker Coop Academy, Co-opLaw.org, policy advocacy at the regional and state level, building cooperative support ecosystems, SELC's Summer Intern Institute, and much more! Ricardo is on the board of the California Center for Cooperative Development (CCCD) and is an advisor to Laney College's Business Department. Previously, Ricardo worked at Our Place Housing Solutions coordinating homeless rehousing and eviction prevention services in southern Los Angeles county and as a Rural Education Specialist for Peace Corps/Zambia. Ricardo was also part of the founding group of members building worker cooperative resources for Los Angeles at the LA EcoVillage. In his path to become a worker cooperative attorney, he is participating in the California Law Office Study Program, a 4 year legal apprenticeship alternative to law school.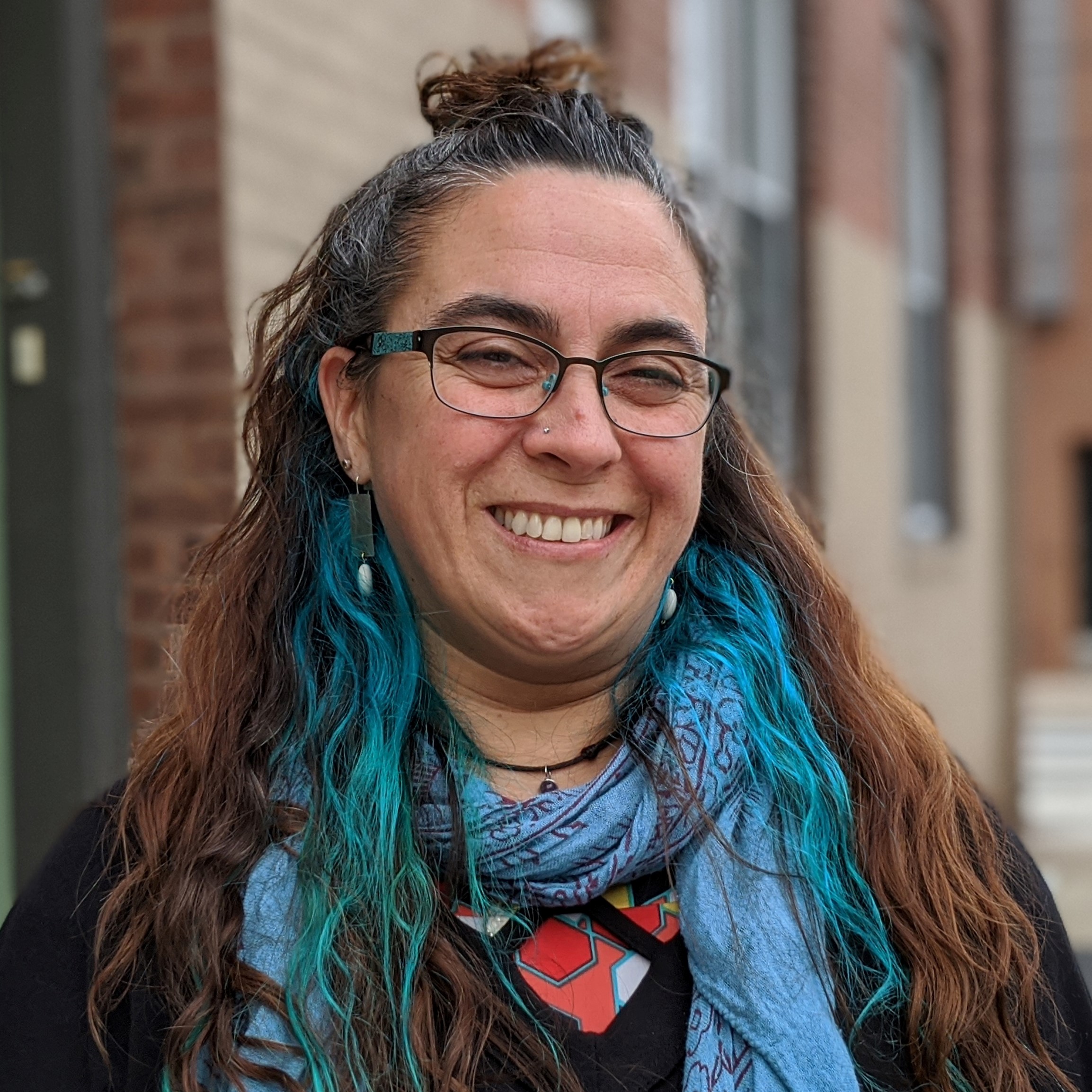 Daniella Preisler | Vice-President
Home Green Home, At-Large Representative, elected 2017 – 2019 term
Daniella is a Chilean mother of an amazing 15-year- old teenager, whom she considers the engine of her life and who has taught the best lessons about self-love, respect, kindness, compassion and resilience. In 2012 they moved to San Francisco, California, where together they began this journey and she was introduced to cooperatives. Looking for a better future for her and her daughter she found cooperatives to be the safest place for her and her values. For the last four years she has been a part of the eco-friendly housecleaning cooperative, Home Green Home in San Francisco, where she is a member and in charge of the Administrative and Finance Committee. She considers this experience as a big responsibility to herself, her members, the co-op community and Latinas! Another objective and value for Daniella is personal growth and development, and that of her fellow worker-owners. Most recently, she has completed her year-long Cooperative Developer Fellowship with Prospera, received hands on professional development experience as a Certified Community Coach and a co-op developer!
She has also collaborated with other organizations in different work groups; with SELC advocating to fix AB2883, with USFWC in the Immigrant Council, with DAWI in the Immigrant Coops Collaborative.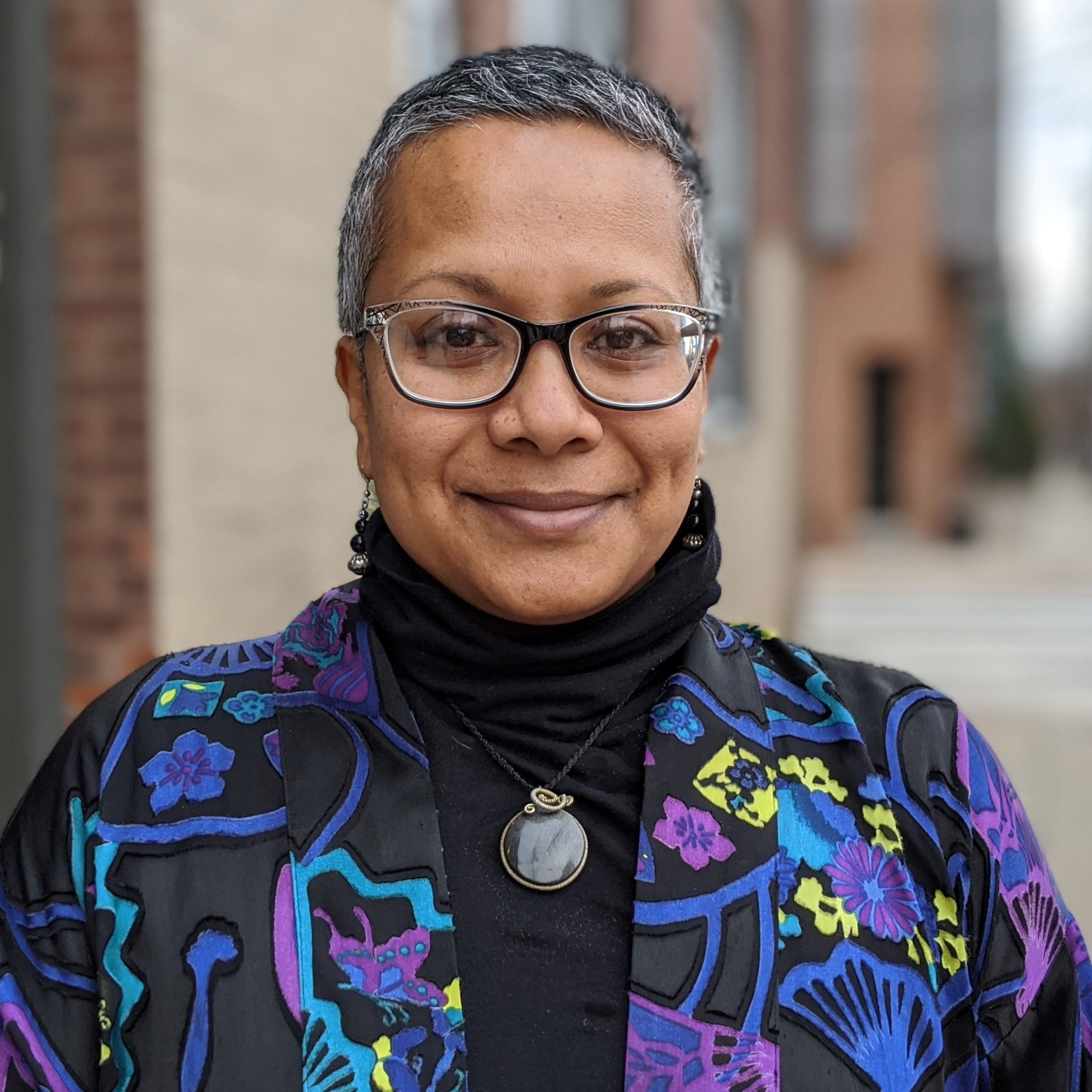 Imrana Soofi 
Worcester Roots, Eastern Regional Representative, elected 2019 – 2020 term
Imarana is the Co-director of Worcester Roots. She has been working since 2001 to help Muslim refugees, asylum seekers, and immigrants settle comfortably into Worcester County. Imrana and her two sons, Ali and Shahbaz, are entrepreneurs, hustlers, inspiring hard-workers and, perhaps most of all, givers. They founded WooRides a worker cooperative cycle rickshaw service.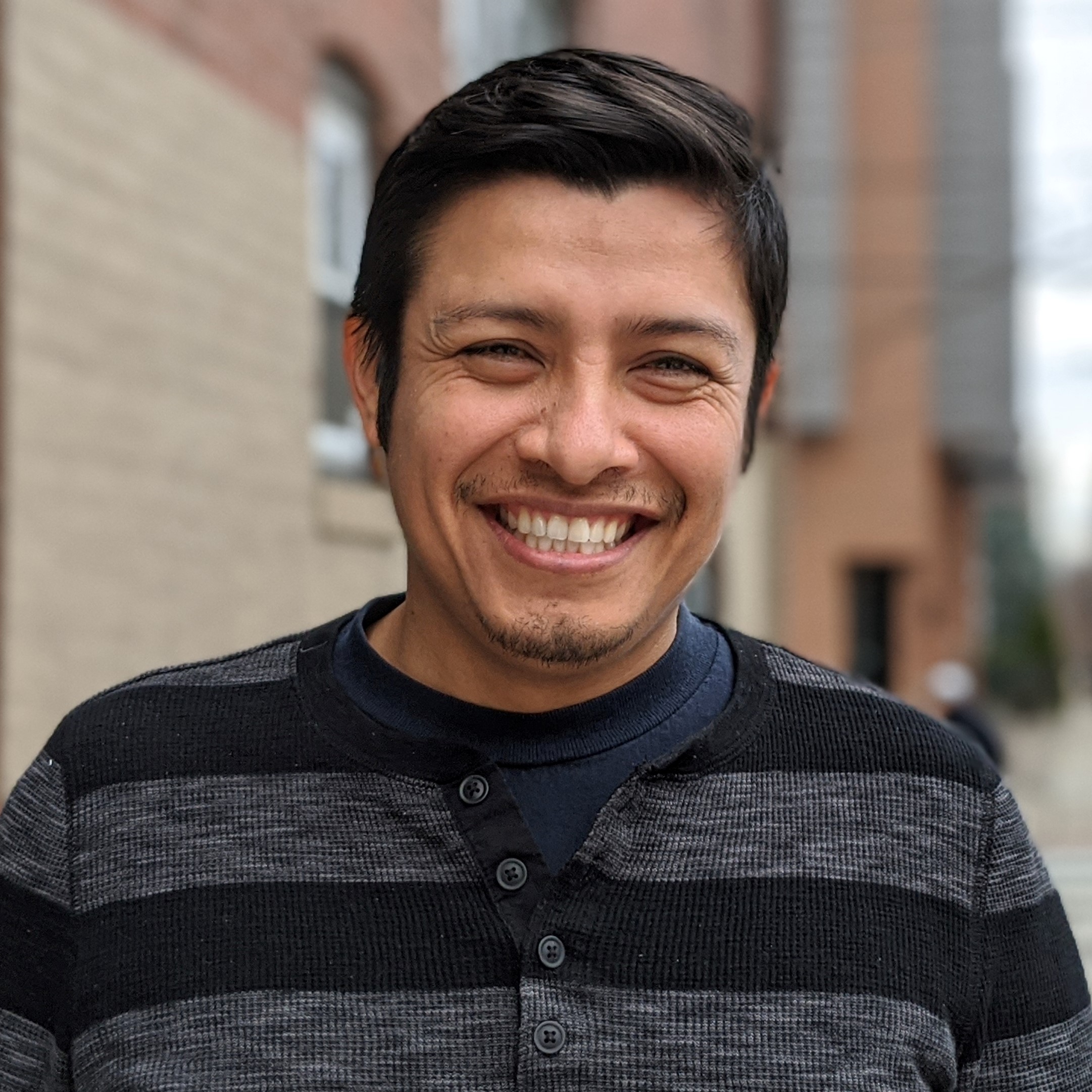 Flequer Vera 
Cincinnati Union Cooperative Initiative and Sustainergy, Northern Regional Rep, elected 2018 – 2020 term
Flequer Vera is a long time community organizer and social entrepreneur. Flequer has finance degree which has helped with the creation of three worker-cooperatives and currently directs Sustainergy Cooperative, a worker-owned business in the energy efficiency industry. He is also the co-founder of the Cincinnati Union Coop Initiative (CUCI) and is working on the creation of a network of worker-coops.
Regional directors are elected by a majority of members from each region, and either resides in the region they represent or work for an entity whose primary operations are located in the region.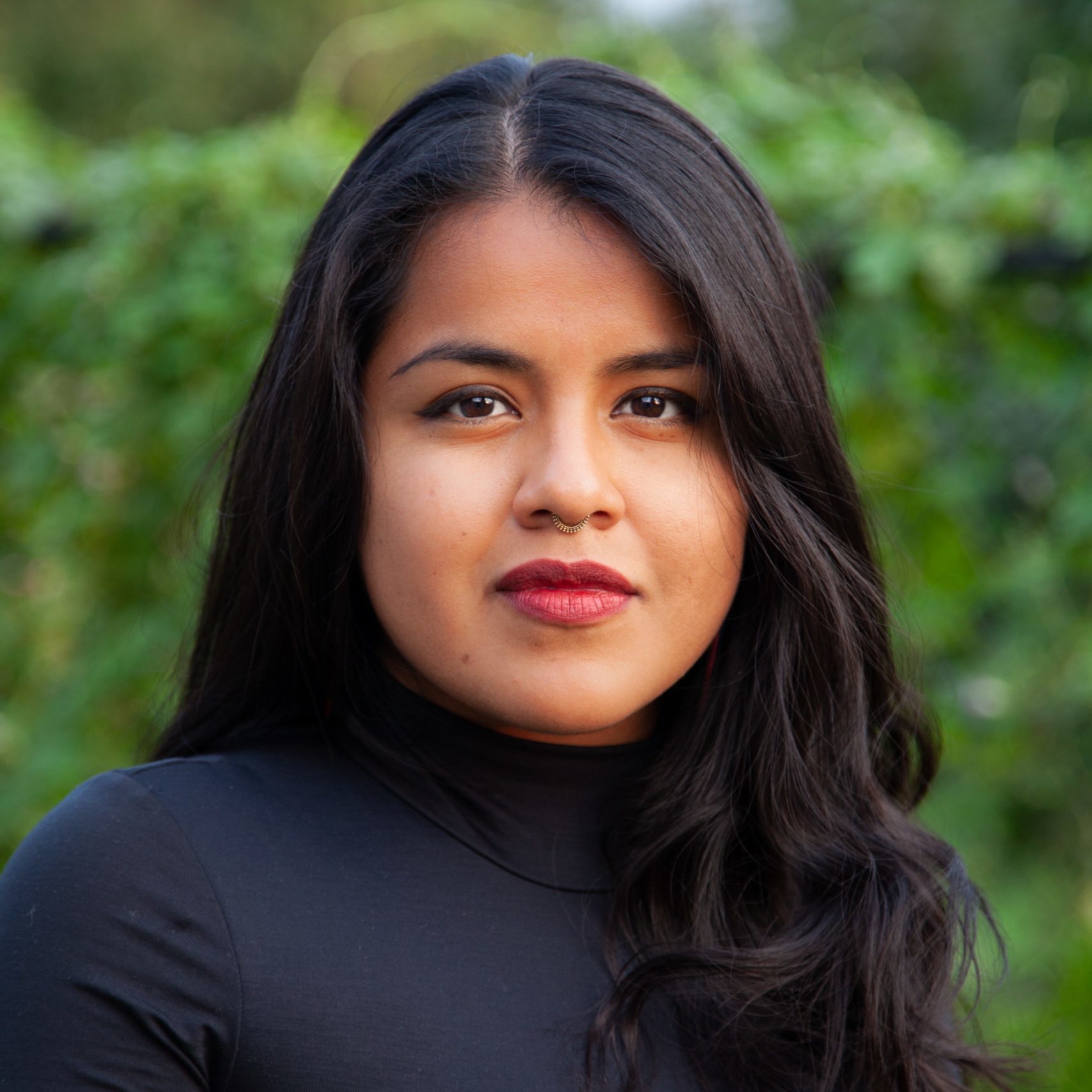 Sheila Quintana Aguilar - sheila[at] usworker [dot] coop
Communications Coordinator
Sheila is a Philly-based filmmaker, organizer and doula born and raised in Guerrero, Mexico. She has nearly a decade of community and national organizing experience at the intersection of migration, criminalization, and health with Migrant Power Movement, Movement for Migrant Leaders in Pennsylvania, Put People First! PA, and many more. She has worked with local and national movement building organizations and campaigns developing participatory, intersectional narrative and communication strategy for social change, including Grassroots Global Justice Alliance, Right to the City Alliance, the PA Utility Law Project and more. She co-founded and was previously a worker-owner at Bonfire Media Collective. Sheila is a VONA writer's workshop alumn. You can find her in the mornings cuddling up with her daughter, a good book, and a cup of coffee.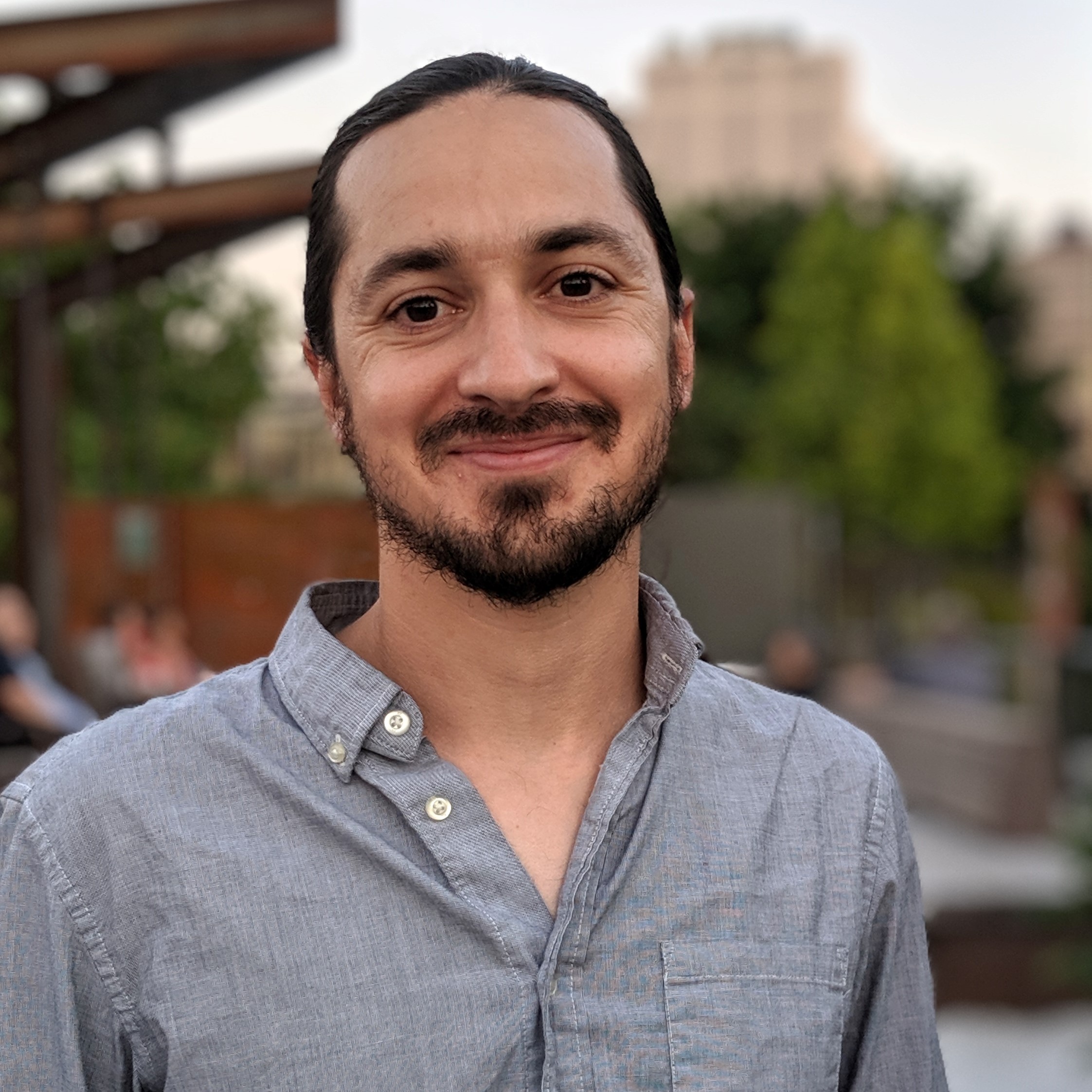 Daniel Arranaga daniel [at] usworker [dot] coop
Technical Assistance Program Manager

Daniel was born and raised in Del Rio, Texas. He has travelled a lot since then and currently lives in Olympia, WA where he works as a cooperative developer at the Northwest Cooperative Development Center. He joins our staff with over eight years of diverse experience developing both startups and established cooperatives, particularly housing, food, and rural co-op development. Daniel brings long term experience in multi-year co-op development projects and values working collaboratively in teams like ours that are mission-driven and passionate. He earned his B.A from the University of Texas at San Antonio where he sharpened a unique understanding of Primate behavior. Daniel spent time in West Africa (Liberia & Côte d'Ivoire) working for the Wild Chimpanzee Foundation (WCF) where he now serves on the board of directors representing the US.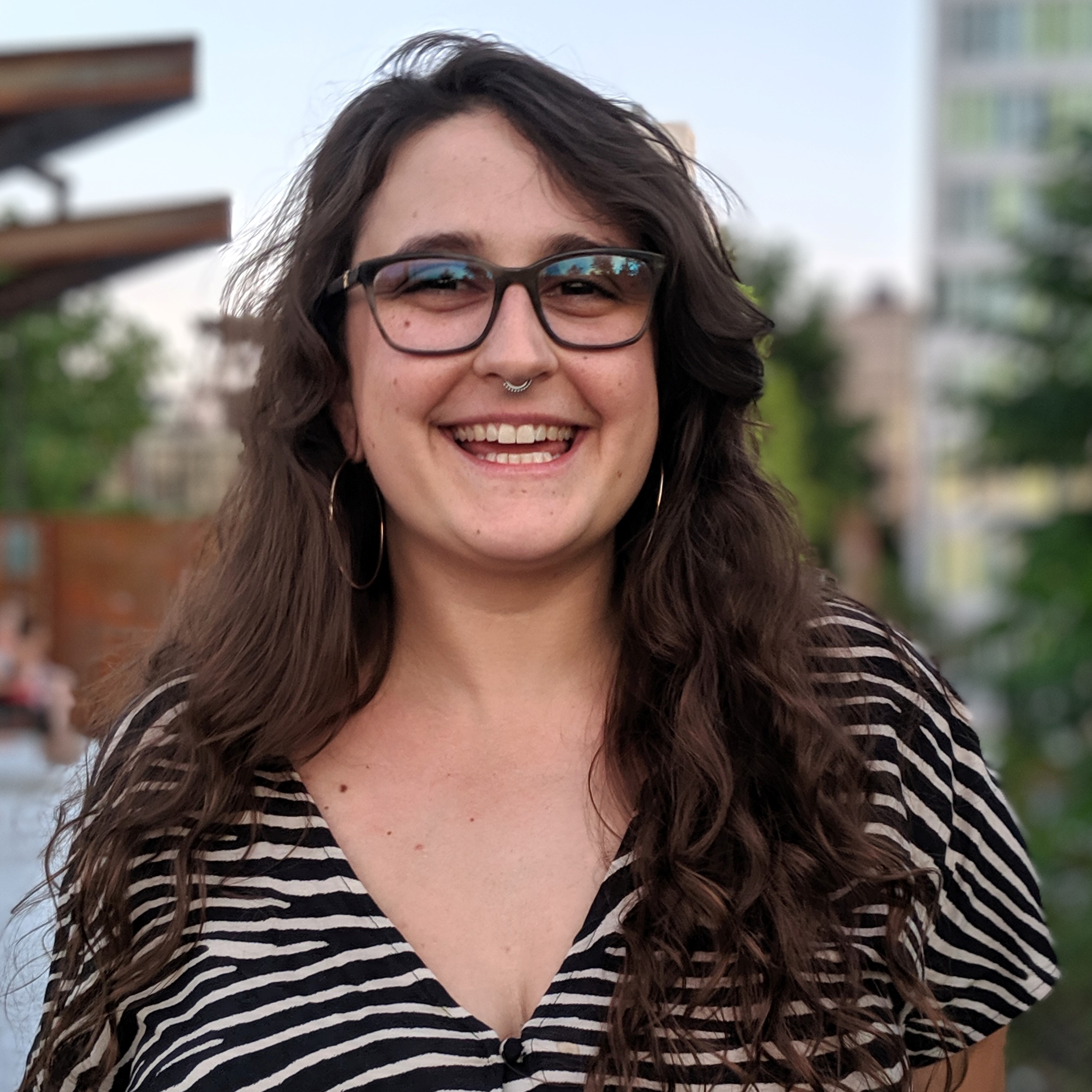 Kate Barut - kate [at] usworker [dot] coop
Membership Coordinator

Kate Barut (she/hers/ella) is the Membership Coordinator at the US Federation of Worker Cooperatives. Originally from New York City, she now lives in Philadelphia. Kate comes to her work at the federation after being a worker-owner of Caracol Language Coop, a women and Latinx im/migrant-led cooperative of interpreters and translators working to create spaces of language justice in our movements and communities. At Caracol she served as an interpreter, general coop coordinator and member of the membership and finance committees. Before that, she worked as a labor/community organizer. She is a certified Spanish/English interpreter, birth doula, medicinal plant lover and beginner-gardener who is always looking for ways to bridge gaps, build community and share strategies for cooperation and community autonomy.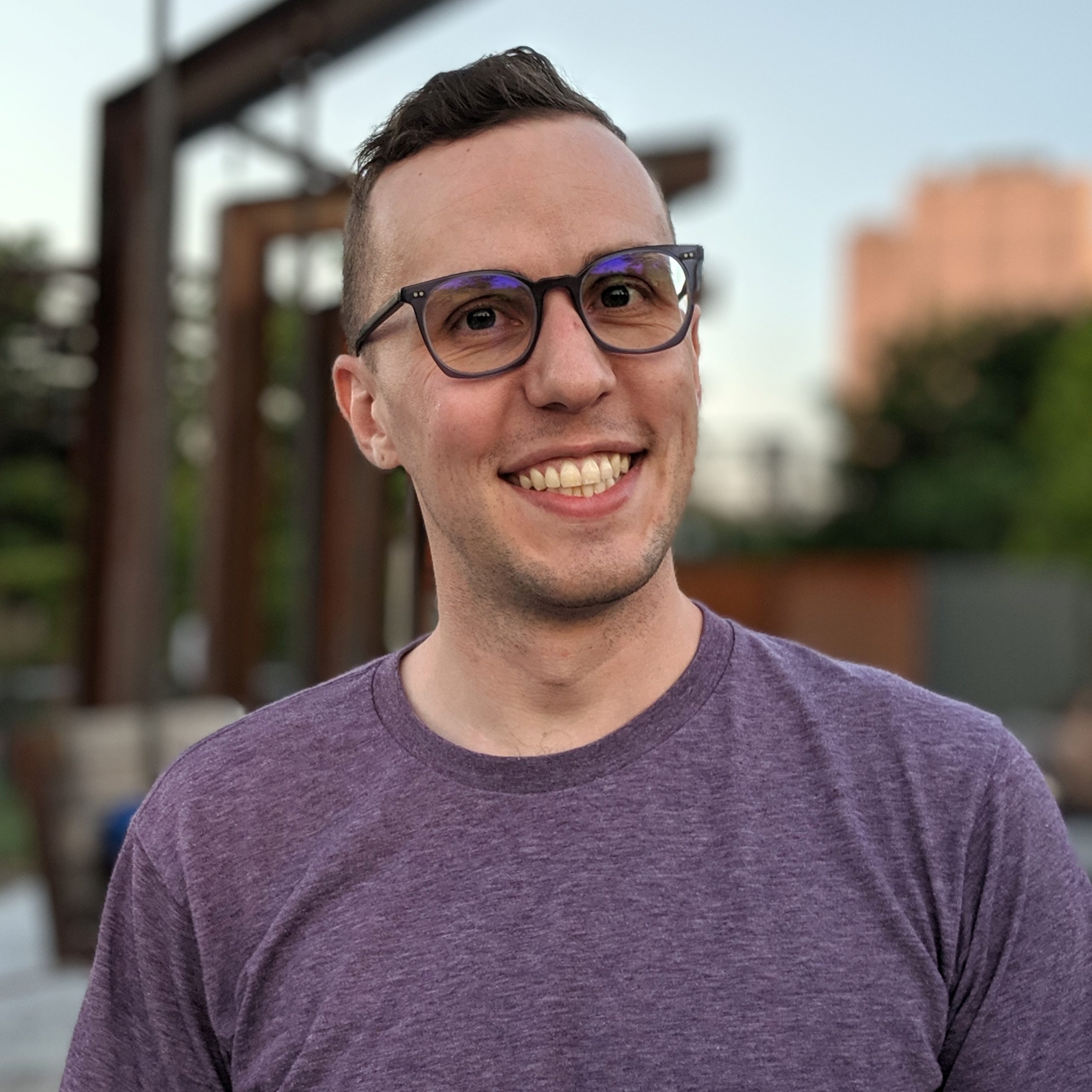 Morgan Crawford morgan [at] usworker [dot] coop
Systems Manager

Morgan is the Systems Manager for the U.S. Federation of Worker Cooperatives. First introduced to cooperatives through living in student and community housing co-ops in California and Iowa, he served as Director of Education for the North American Students of Cooperation (NASCO) for over four years before joining the USFWC. In his current role, Morgan supports the USFWC's operations and infrastructure, helping to keep things running smoothly and effectively.
Morgan strives to support the development a cooperative movement that is universally accessible, socially just, economically democratic, and environmentally sound. He is a governance nerd, a passionate educator, and a lover of effective and supportive meeting facilitation. In his free time, Morgan can be found sailing a historic tall-ship around the New York Harbor, singing with the NYC Gay Men's Chorus, and spending time with his family.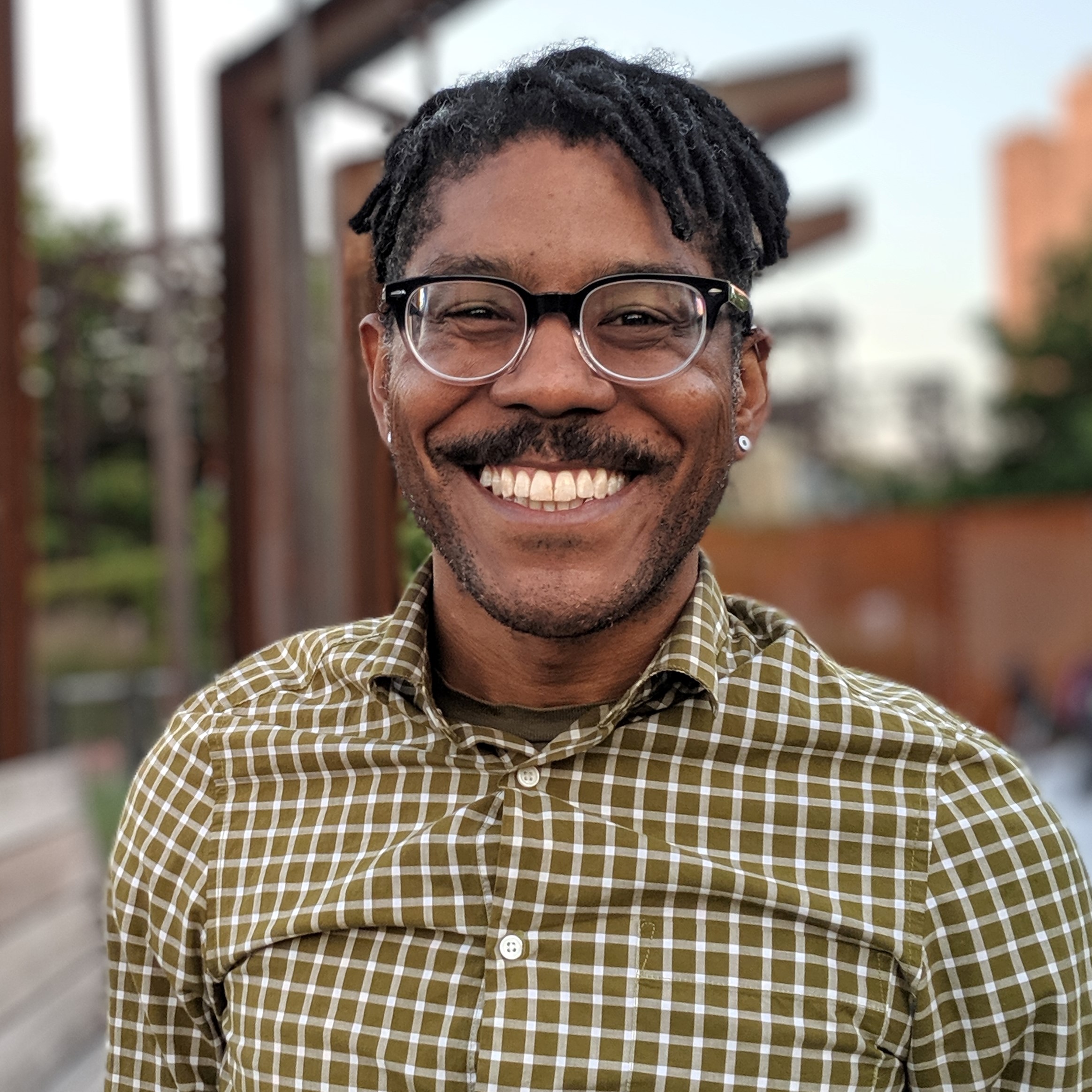 Esteban Kelly esteban [at] usworker [dot] coop
Executive Director
Esteban Kelly is the Executive Director for the US Federation of Worker Cooperatives, and is an important leader and creative force in solidarity economy and co-op movements. He has served on numerous boards including the USFWC, the US Solidarity Economy Network, the National Cooperative Business Association (NCBA-CLUSA), and the Cooperative Development Foundation (CDF). He is a co-founder of the cross-sector Philadelphia Area Cooperative Alliance (PACA), and recently worked at the New Economy Coalition as Development Director and then Staff Director. Esteban is a mayoral appointee to the Philadelphia Food Policy Advisory Council, following eight years as a worker-owner at Mariposa Food Co-op institutionalizing its staff collective and expanding food access in West Philly.
Formally introduced to cooperatives through student housing co-ops, in Berkeley California, Esteban soon began organizing co-ops across Canada and the US with the North American Students of Cooperation (NASCO). Esteban was inducted into NASCO's Cooperative Hall of Fame in 2011, in recognition of his ten years of service – including seven years on their board and three years working as their Director of Education and Training.
Esteban is also a dynamic educator and movement facilitator. He is a founder and core trainer with AORTA, a worker co-op whose consulting supports organizations fighting for social justice and a solidarity economy. He and his family live in the LCA housing co-op – a community land trust in West Philadelphia.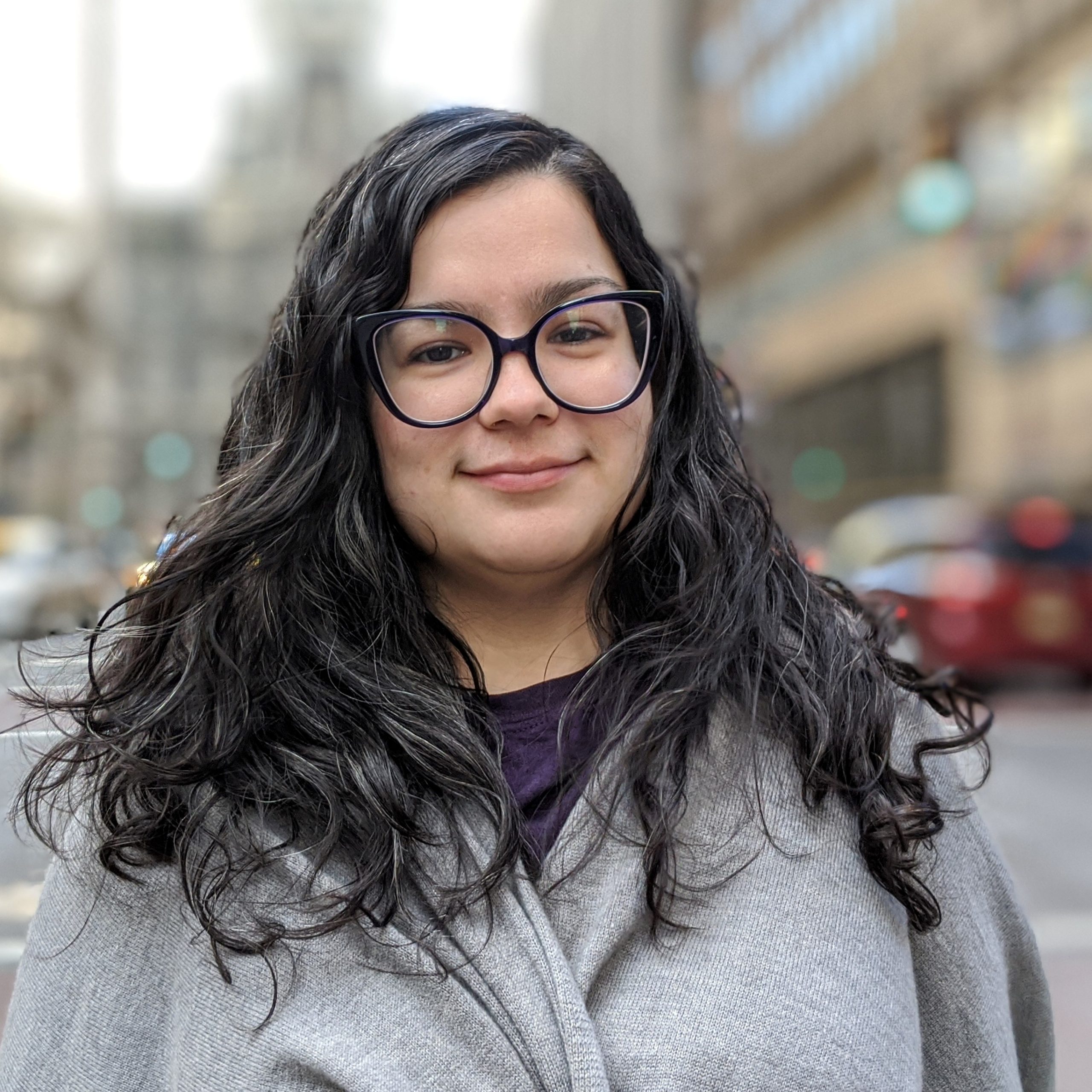 Elizabeth Lopez elizabeth [at] usworker [dot] coop
Operations Manager
Elizabeth López (she/her/ella) is the Operations Manager at the US Federation of Worker Cooperatives. Elizabeth was born and raised on the South Side of Chicago, the daughter of two working class Mexican immigrants who taught her how to luchar. She began organizing for immigrant rights and reproductive justice, which led her into labor organizing. While getting her MA in Latin American Studies at Vanderbilt University, she found Workers' Dignity- a Nashville worker center led by member low wage workers organizing for economic and transit justice- and eventually served as Operations Manager and Interim Co-Director. Elizabeth recently returned to the Philly area and is usually found exploring, reading, making things, and eating delicious food with her partner and their dog. Her passions lie in being a "builder" and helping folks empower themselves to fight back, organize and transform our lives.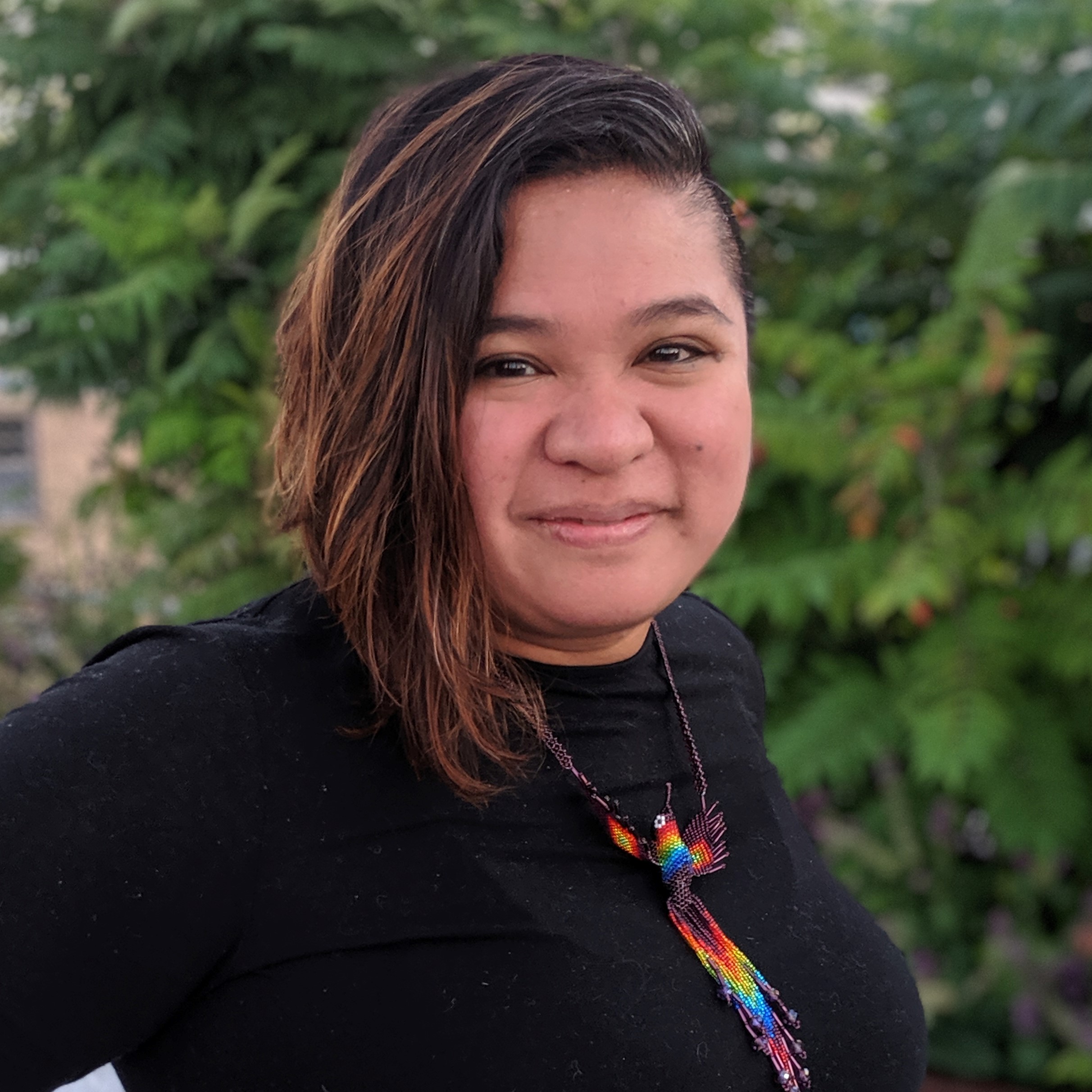 Mo Manklang - mo [at] usworker [dot] coop
Policy Director

Mo Manklang (she/they) is the Policy Director for the USFWC, leading policy efforts at the federal level, as well as working with membership and partners on state and local initiatives. She also oversees the Worker Benefits program as well as communications activities for the USFWC.  Mo has been a local and national organizer around cooperatives and social justice issues in a variety of roles, including five years with Philadelphia's social impact news and events group Generocity.org. A Philadelphia native, Mo is a founding board member of the Philadelphia Area Cooperative Alliance, a board director of the Sustainable Business Network, co-founder and organizer of The Bechdel Test Fest, an annual festival highlighting women, trans, and gender non-conforming comedians in Philadelphia. She also serves as facilitator for the Alliance for a Just Philadelphia, a grassroots coalition fighting for social and economic justice.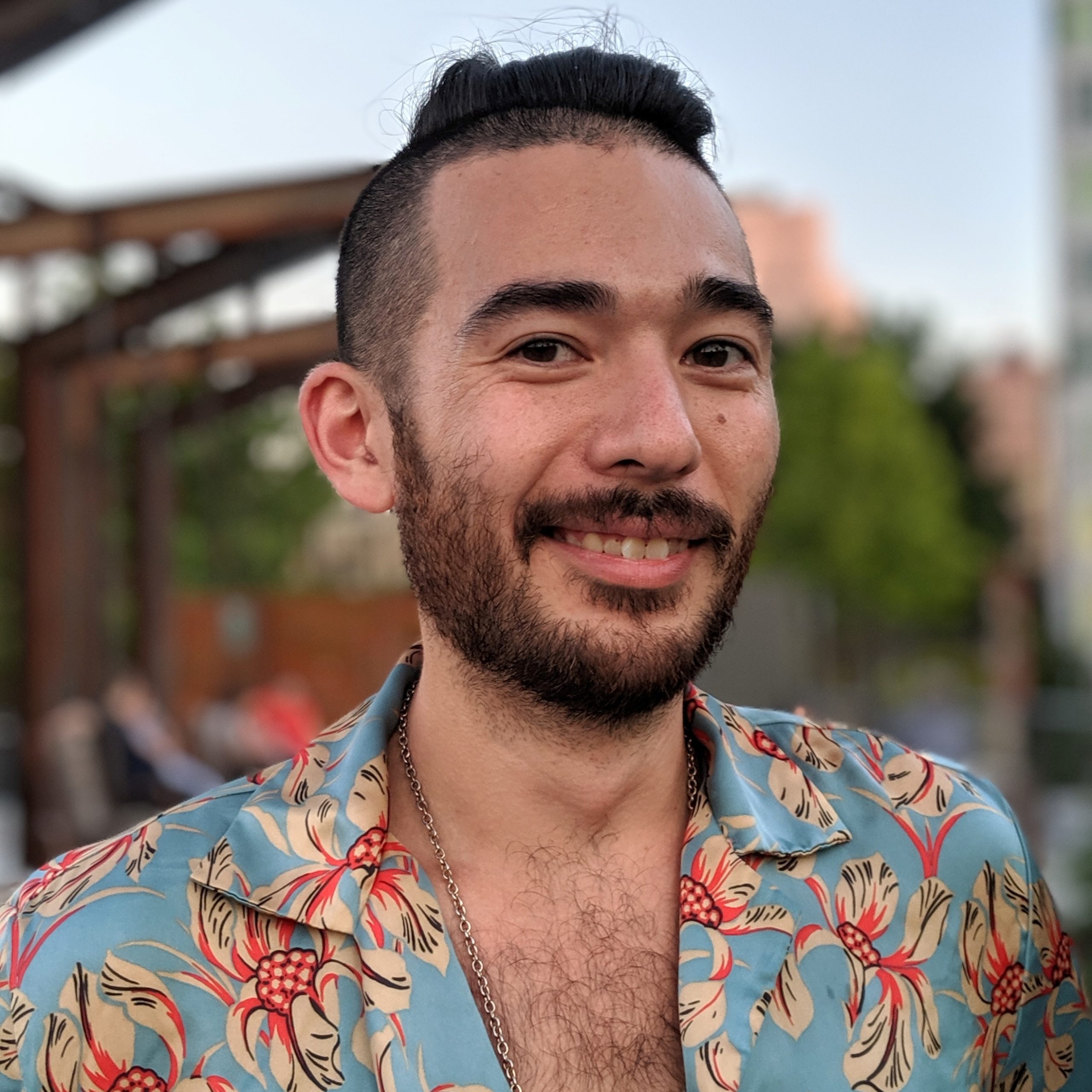 Daniel Park - park.daniel [at] usworker [dot] coop
Administrative Assistant and Project Coordinator

Daniel
Park
is the Executive Assistant with the U.S. Federation of Worker Cooperatives. He is a queer, bi-racial, theatre and performance artist based in Philadelphia. His work is interdisciplinary, combining live performance and game design to create hybrid experiences that explore the boundaries of human agency. Since moving to Philadelphia in 2014, he has self-produced five major works under his own name, as well as through the Obvious Agency, a company of which he is co-founder.
Daniel
is also an activist and organizer, focusing on racial justice in the cultural sector. He has provided his services as a facilitator and consultant with organizations such as The Governor's Commission on Asian American Affairs and Headlong Dance Theatre. He also acts as the membership and engagement coordinator with Philadelphia Asian Performing Artists, a community group that brings together folks of pan-Asian descent involved in the performing arts.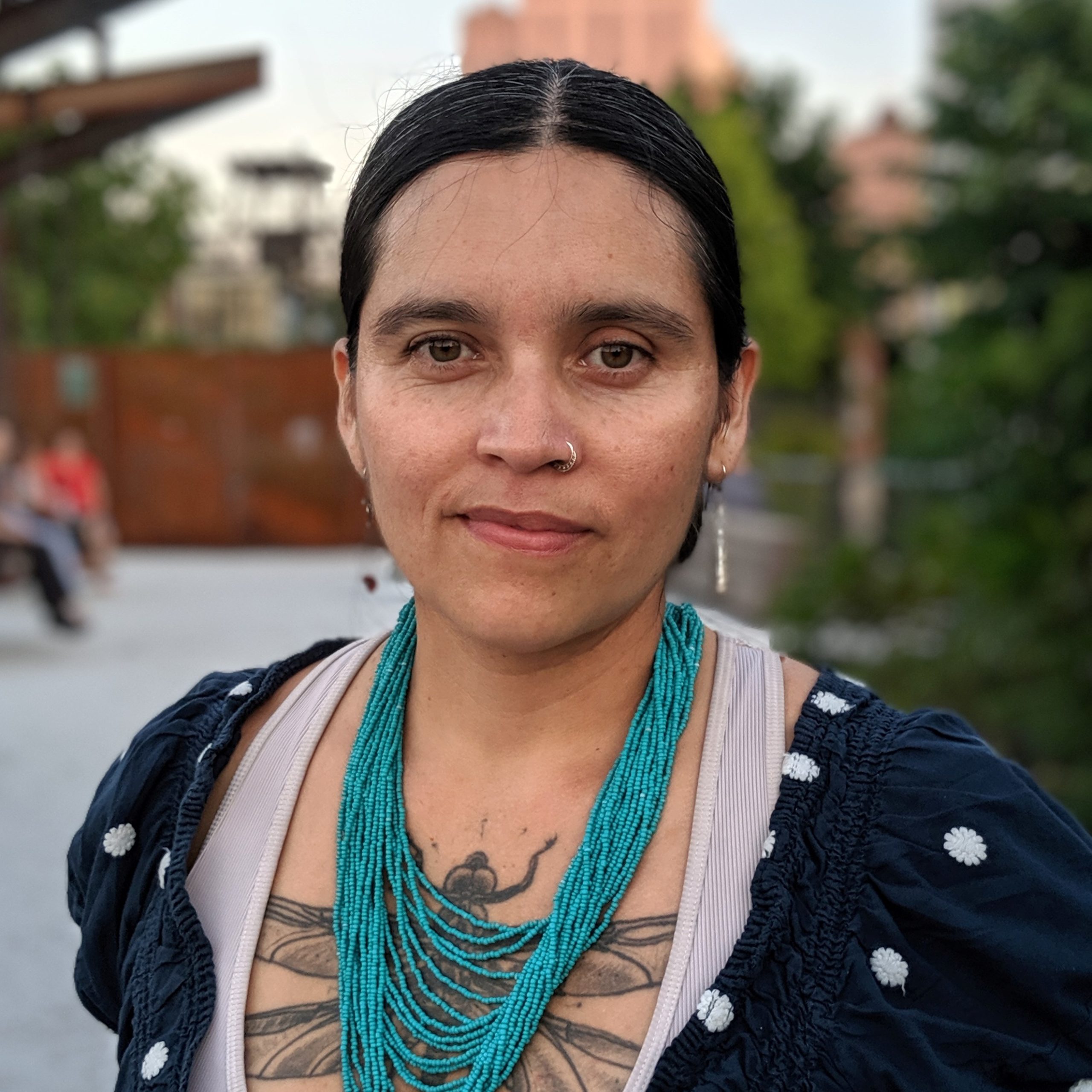 Ana Martina Rivas ana [at] usworker [dot] coop
Membership Director

Ana Martina is the Membership Director of the US Federation of Worker Cooperatives. Born and raised in Mexico City, her work with community media took her to California and Arizona where she collaborated with different independent media outlets. Once she moved to Philadelphia, she served as the Technical Director with the Prometheus Radio Project supporting communities and organizations across the country in their efforts to access community owned media. From 2011 to 2014 Ana Martina helped organize the Spanish Speaker Network Gathering at the Allied Media Conference celebrated in Detroit. In 2014 Ana was invited to join the Rhizomatica project where she helped install mobile phone networks owned by autonomous indigenous communities in Oaxaca, Mexico. Early spring 2016, she moved back to Philadelphia with her partner and 10 month old baby. Back in her community now, she is working towards the creation of a bilingual media tech coop.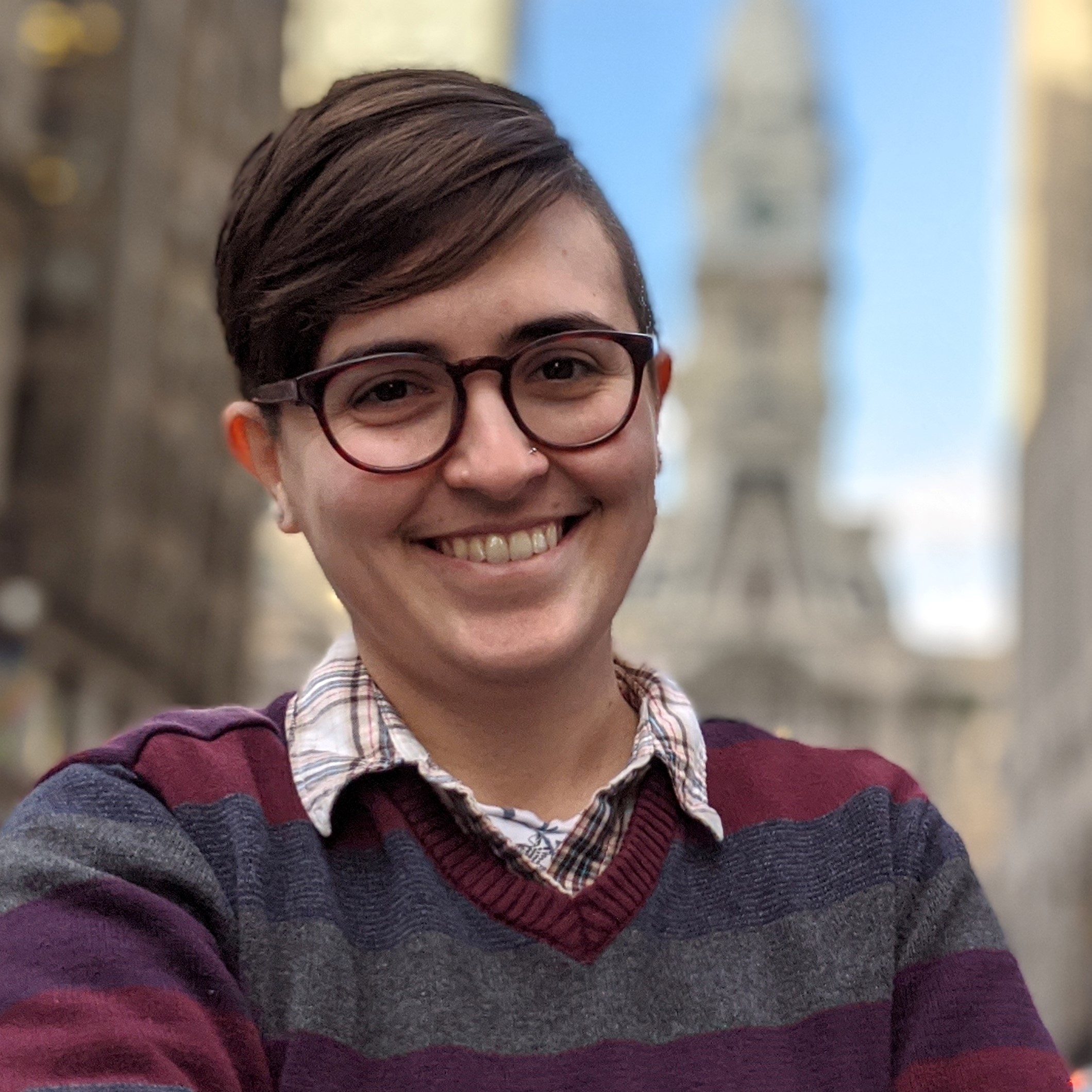 Maddie Taterka maddie[at] usworker [dot] coop
Worker Benefits Coordinator

Maddie Taterka is the Worker Benefits Coordinator at the U.S. Federation of Worker Coops. She believes that everyone has a human right to health care, and until we revolutionize the health care system in this country, she will help sign people up for as much insurance as they can get. Maddie has been active in the worker co-op world since 2016, when she was part of the Philadelphia Area Cooperative Alliance (PACA) 20->20 cooperative development program. As a result of that program, in 2018, she co-founded Bonfire Media Collective and served as the administrative coordinator for their first two years of operations. Now, Maddie is on the board of PACA and continues to be a worker-owner at Bonfire, where she films and edits video for movement organizations in and around Philadelphia. She has also been involved in labor organizing and Put People First! PA's healthcare is a human right campaign. In her free time, you can find Maddie doing crossword puzzles, swimming, and spending time with her family.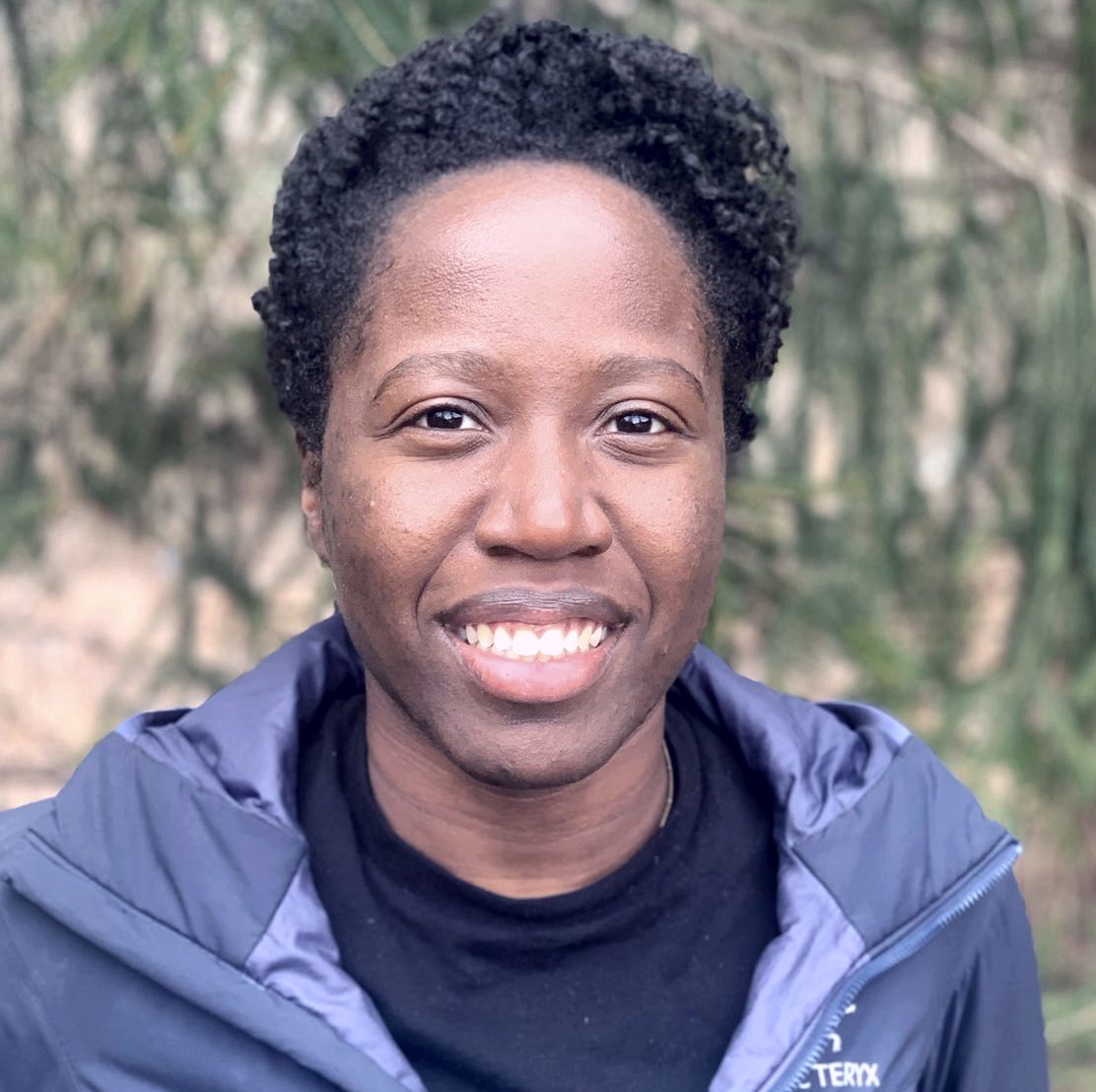 Ajoke Williams ajoke[at] usworker [dot] coop
Program Manager for the Freelancers Cooperative Initiative
Ajoke Williams is the Program Manager for the Freelancers Cooperative Initiative of the USFWC and she joins the team with skills in tech development, fundraising, communications, project management, and consulting for artist and activist organizations. Originally from New Orleans, she has lived in several cities throughout the US and now resides in Silver Spring, MD. Although relatively new to the cooperative scene, she has been working on means to bring equitable financing and access to capital to cooperative businesses throughout the DC/ MD/ VA area or DMV. Ajoke worked with the DC Stakeholders Coop Association where she helped design and establish an online asset base to enhance cooperation within their network. She also established a digital online platform for lending pools between members of the Movement for Black Lives DC coalition and provided logistical and development support for a number of BLM campaigns in her time there. Ajoke is passionate about bridging the promise of cooperative business with the urgent social needs of black and brown people. As an aspiring credit union founder, she currently serves on the board of Appeal's Credit Union and is a founder of Social Conscience PBC, a lending & tech consulting firm.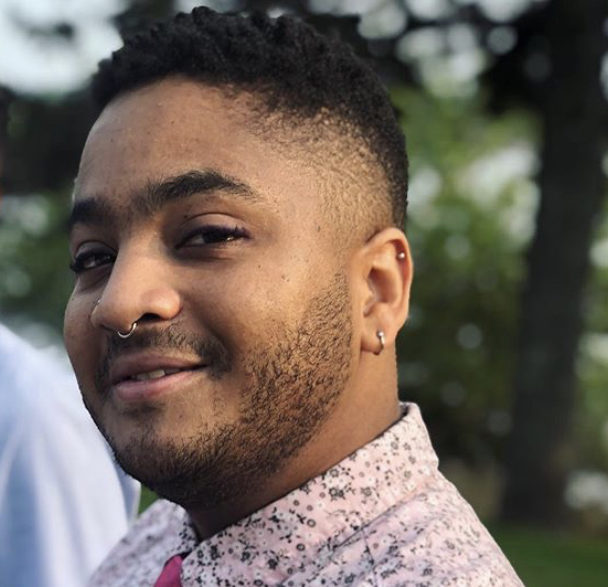 Christo Johnson christo[at] usworker [dot] coop
Digital Organizing Fellow
Christo

Johnson (They/Them/Theirs) is aDigital Organizing Fellow at the USFWC. Originally from the D.C./Maryland area, they currently reside in Philadelphia. They were first introduced to the cooperative world through joining an on-campus worker-owned coffee shop, the Greenleaf Coffee Co-op, while obtaining a degree in Sociology from Guilford College. They then spent the next several years working in retail food cooperatives in a variety of capacities at Deep Roots Market in Greensboro, NC and Mariposa Food Co-op in Philadelphia. It was in these coops that they learned the strength and importance of the principles of workplace democracy; they believe that all workplaces should incorporate those principles and that all workers should be able to influence their environments. Their other passions lie in writing and performing music as well as learning about woodworking and herbalism.