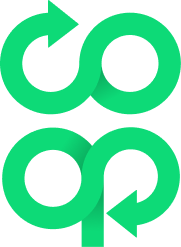 Website driverscoop The Drivers Cooperative
Revolutionizing rideshare through worker ownership.
The Drivers Cooperative is hiring a Finance Manager to provide daily financial management for the needs of our business. We are a cooperatively-owned transportation startup that seeks to bring about system change in the rideshare platform economy. This position will start part-time but may evolve to a full-time position. We will soon be delivering thousands of trips for New Yorkers with disabilities, and we are growing our team to grow with this opportunity.
The Finance Manager will lead and coordinate our accounting and financial reporting to meet the strategic goals of the cooperative to improve the lives of New York City's for-hire vehicle drivers. This will include a combination of recurring operational tasks such as financial modeling and developing projections, tracking expenditures, processing payments, invoicing, and updating budgets, as well as working with the broader team to ideate and execute visionary projects that integrate cutting-edge fintech with cooperative economics to help our members achieve financial security and build wealth. This could include developing innovative financing instruments that help drivers' cooperatives grow across the world, figuring out novel use cases for crypto-currency, creating a non-extractive instant pay system, or creating a driver retirement system, for example.
We are looking for a versatile, experienced, creative finance professional ready to take on the challenge of building the kind of company the world and our members need. Unlike a traditional company, we are 100% owned by our key stakeholders: drivers. Participatory democracy is a key element in our culture. While your work will have a specialized focus on finance and much of your work will be carried out individually, you will engage directly with drivers who play an active role in the cooperative through meetings, committees, and elected leadership positions, as well as through processing driver payments and developing new tools to help drivers build community wealth.
Location
This role is based in New York City.
Responsibilities
• Create financial models to guide decision-making
• Develop and analyze the monthly/quarterly/annual reporting and planning views
• Ensure accurate and weekly up-to-date books of the cooperative, reconciled with bank statements
• Manage grant proposals and reporting
• Manage payments for contractors and payroll for employees
• Manager driver payments process and inquiries
• Draft investor updates and pitch materials
• Invoice clients and manage collections
• Manage cash through tracking receivables and payables
• File taxes and compliance payments
• Assist with annual audit
• Lead innovative projects around finance to build wealth for workers
Qualifications
• Accounting experience required, CPA preferred
• Proficiency in financial modeling
• Commitment to workplace democracy required
• Humility and an orientation towards inclusive decision-making is a must
• Bachelor's degree or Master's degree preferred
• Fluency in languages other than English is a plus, particularly Spanish, Bengali, Urdu, Hindi, French, Haitan Kreyol, Russian, Mandarin, and other languages spoken by NYC for-hire vehicle drivers.
Our Community
The Drivers Cooperative is an equal opportunity employer. Our members are largely immigrants and people of color. We are especially interested in applicants who are from the same communities as our members, or have worked in or have personal ties to the communities that our members are from, and experience working in the gig economy, including driving experience.