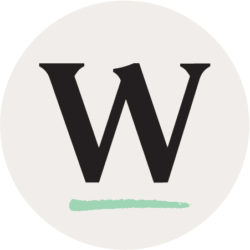 Website Wanderwell
About Wanderwell
Wanderwell is a queer, woman-led consulting and bookkeeping practice that grows thriving small businesses, while investigating new models for being in business. Wanderwell integrates financial expertise with an empathic, vision-forward approach, and leads with the belief that businesses can help create a new paradigm that centers people, community, and the environment.
About the Position
A successful candidate will independently manage a diverse range of small business accounts, utilizing Quickbooks Online and cloud-based systems and applications, to ensure clients receive up-to-date financial information on a monthly-basis. Ideal candidates are organized and clear communicators, proactive self-managers, and obsessive in attention to detail.
This position is ideal for people who love to problem solve, work with people, and are excited to serve the small business community and help our awesome clients do their best work by taking care of the behind the scenes bookkeeping for them.
This position is salaried at 3/4 time to start (25-30 hours a week), with the opportunity to move into Full Time.
Key Responsibilities:
Independently manage day-to-day relationships with assigned clients, including communicating proactively with clients and Wanderwell Team.
Perform full charge bookkeeping functions for assigned clients, including entering bills and recording payments; preparing monthly summary reports and supporting in year end report delivery; managing accounts receivable and supporting collections; filing sales tax.
Communicate and meet with clients regularly to answer questions, troubleshoot, or explain financial information.
Employ exceptional customer service and communication skills to respond gracefully and punctually to clients and Wanderwell teammates, while continually find ways to improve our services.
Independently manage schedule and workload, proactively keeping up with our internal operational reporting to ensure our whole team is on the same page.
Contribute to our collaborative team culture by improving company and client processes and systems.
Requirements
5+ years of bookkeeping experience; Quickbooks Online experience required.
Experience with a range of small business bookkeeping and/or experience in a client-based environment preferred.
Ability to identify potential problems, analyze issues, and provide proactive solutions.
Exceptional customer service skills, with demonstrated ability to communicate clearly and graciously, in writing and verbally.
Excellent organizational skills, attention to detail, and proven ability to manage multiple projects and prioritize to meet deadlines.
Demonstrated ability thriving in independent work environments with little direct supervision.
Remote work set up, including high speed internet and home office ( employees receive stipends for internet & equipement, however candidates must have a professional remote work set up. )
An active interest in supporting the growth and success of a community of mission-driven, interesting businesses.
Compensation & Benefits
3/4 time (25-30 hours a week) to start, with opportunity to grow into Full Time. 3/4 time Salary range $37,500-$45,000, depending on experience.
We offer flexible work hours and are a remote team. Preference given to candidates based in PA, NJ, or IL, but other well-qualified candidates will be considered.
Internet and home office equipment stipends.
Once full time, employees are eligible for subsidized health and fully covered dental through our company plans.
Generous company holiday & time off policies: we offer flexible and generous time off in addition to company holidays. In addition to regular holidays, Wanderwell takes a week off in Summer and Winter.
After one year of employment, team members are eligible to receive annual profit distributions.
To Apply
Applications will be accepted on a rolling basis. To apply, please upload a cover letter, resume, and three professional references* as a single PDF in the Resume Field and provide answers to the included application questions.
Learn more about our hiring process here.
* We will only contact references for select candidates after interviews, and not without notifying candidates in advance.
Wanderwell is an Equal Opportunity Employer and we strongly encourage candidates from diverse backgrounds, people of color, women, individuals from the LGBTQIAA+ community, and others who identify as a part of historically marginalized communities to apply for open positions.