USFWC Preferred Partner Program
National companies offering reduced rates on goods and services for USFWC members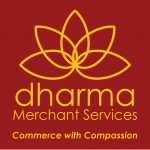 Dharma Merchant Services* offers competitive credit card processing rates from a company that is environmentally and socially responsible. Access the same features as the major corporations while cutting your processing costs. And Dharma profit-shares with its organizational partners, like USFWC – So, by using Dharma a portion of your credit card fees go to the USFWC in support of the cooperative movement instead of Wall Street.  Request a free consultation:  https://www.dharmamerchantservices.com/getting-started/us-federation-of-…

Northcountry Cooperative Development Fund is a national loan fund and federally certified Community Development Financial Institution providing financing to cooperative businesses and housing throughout the US. Since 2007, NCDF has offered USFWC member access to the Worker Ownership Fund, proving financing to grow democratic businesses and create democratic jobs.  Special benefits for USFWC members:  Complimentary financial planning consultation to assess capital needs, loan application fee waived ($250 savings) and 0.5% interest rate reduction for approved loans to USFWC members (pending committee approval).  Contact Joe Riemann, Director of Cooperative Business Development, joe@ncdf.coop, to learn more.

California Payroll* offers more than payroll and serves more than California – It's a national human resources business that includes payroll, timekeeping solutions, HR support services, background check services, and access to workers compensation insurance through partner brokers.  USFWC members receive reduced payroll processing rates and exceptional customer service. Contact USFWC staff (membership@usworker.coop) to be put in touch with our dedicated account representative.

Experienced fiduciaries and fee-only financial planners, Communitas is committed to helping clients achieve their progressive, sustainable, and socially responsible goals through financial planning and investment advice.  USFWC member workplaces receive: 60-minute personal financial planning consultation for $120 ($240 value), 50% reduction for socially responsible managed investment accounts, and design, setup, oversight, fiduciary support for 401(k) plans, SIMPLE IRAs, SEP IRAs. Contact Ian McLeod to learn more, ian@communitasfinancial.com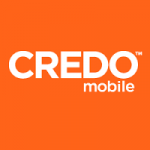 CREDO Mobile* is the nation's progressive cell phone company, donating more than $78 million to progressive non-profits and taken over 90 million political actions through their PAC. USFWC members receive 20% off monthly fees for new data plans for as long as you're a CREDO customer. For individuals or family plans up to five lines, signup online at www.credomobile.com/usfwc or call 1-800-966-1665 to speak with an agent (mention special offer code 501584).  For a special quote for small business or group sales (more than five lines), please contact Joegenes (pronounces "Jonas") Santera at 1-800-791-2015 or Andrew Wong at 415-369-2004.  1-800-791-2015 or Andrew Wong at 415-369-2004.

Better World Club* is your eco-friendly alternative to AAA – BWC offers a special discount rate of 25% off annual membership for roadside assistance covering: business autos and fleets, bicycles, and personal autos. BWC membership also includes discounted hotels, airfare, and car rentals, all with an eco-friendly spin . Signup: www.betterworldclub.com/membership/step_1.cfm?join_code=USFW0125