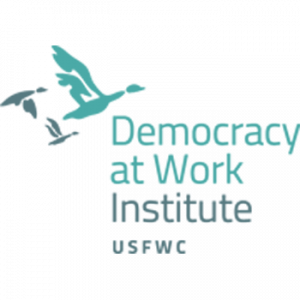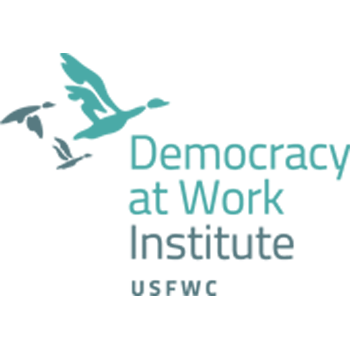 Democracy at Work Institute (DAWI) and U.S. Federation of Worker Cooperatives are sister organizations, partnering to build a robust worker-cooperative movement that is led by worker cooperatives and expands to reach new communities.
The U.S. Federation of Worker Cooperatives and the Democracy at Work Institute have a history that is intricately interconnected and intentionally designed to increase the impact of both organizations.
Founded in 2004, the USFWC has always maintained a strong commitment to its original mission of being a membership organization led by and for worker-owners. After several years of building a solid foundation, the USFWC dedicated the resources necessary to develop a sister non-profit organization, the Democracy at Work Institute.
Affectionately called, 'DAWI', this organization – officially launched in October 2013 after several years of development – has grown from an idea inspired by USFWC members and their leadership into a national force for fostering, promoting, and advancing workplace democracy.
DAWI wouldn't exist as the organization it is without the leadership and support of USFWC members. The USFWC would not be growing at the rate it is without DAWI as our partner. We have developed an organizational agreement to be, in spirit and in practice, collaborative and mutually-supportive partners in our programming, movement-building, and development strategies.
Much of the USFWC's work and growth would not have been possible without the program work contract between DAWI and the USFWC. DAWI contracts with the USFWC to complete specific programmatic work that advances DAWI's mission of being rooted in the knowledge and lived-experience of the existing worker cooperative community; a community that the USFWC fosters and supports. By providing the Institute with direct connection to worker-owners – those who are living workplace democracy daily – the USFWC is able to inform the Institute's programming in an intentional and rooted way.
Regular updates about on ongoing collaborations are often posted on our websites and included in the USFWC's annual report.
You can learn more about the Institute at: www.institute.coop