USFWC Board and Staff
The mission and vision of the USFWC is stewarded by our staff and board. The board is made up of elected representatives from each region (North, South, East, West) as well as at-large directors from our membership.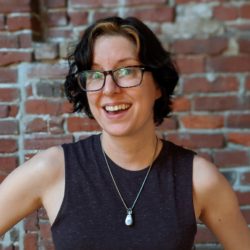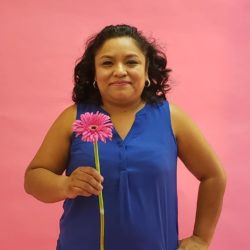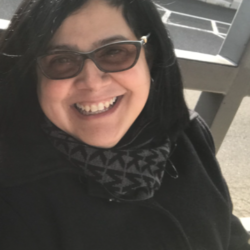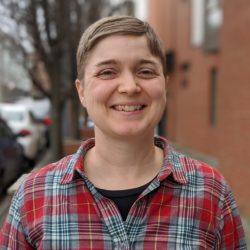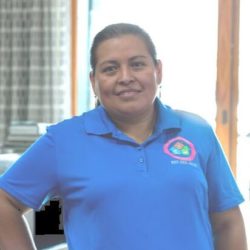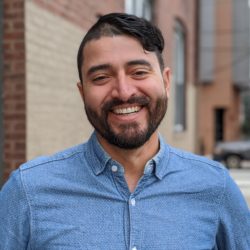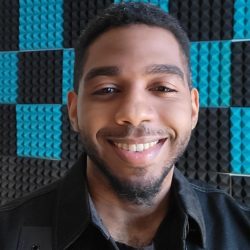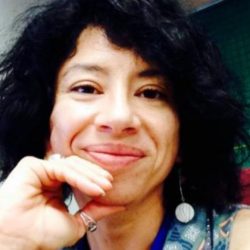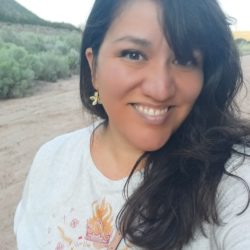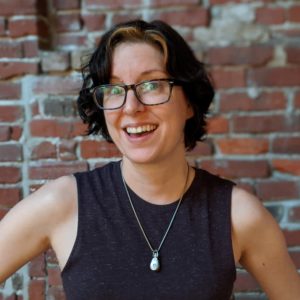 Anna Boyer
C4 Tech and Design, Southern Regional Representative, re-elected 2020 – 2022 term
Anna Boyer is a worker-owner of C4 Tech & Design, an employee-owned, democratically managed cooperative in New Orleans, Louisiana that provides web design, IT, and computer repair services to local residents, small to medium sized businesses, and non-profits.  Anna joined C4 Tech & Design in 2008.  In 2011, she joined the board of directors of the US Federation of Worker Cooperatives as the Southern regional representative, and has also served as the board Secretary and Treasurer.  Prior to working at C4, Anna has worked as a movie theater concession salesperson, mail clerk, landscape maintainer, conservation biologist, insurance consultant, union steward, and telephone system programmer.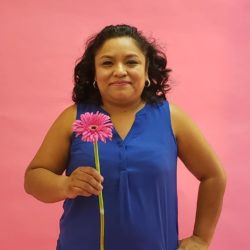 Araceli Dominguez
Brightly Port Richmond Cooperative, Eastern Regional Representative, elected 2020 – 2022 term
Araceli is a founding member of Brightly Port Richmond cooperative, where she serves in the finance committee. She is on the board of Cooportunity, the first cleaning cooperative franchise in New York, and is also a founding member of Up & Go cooperative, a digital cooperative platform where cleaning service reservations are made online. Araceli is from the state of Mexico and migrated to New York at the age of 23 in search of opportunities. She loves her origins and arrived with many aspirations and dreams, some already realized, and others are yet to be fulfill. She studied nursing at the Faculty of Higher Studies Zaragoza UNAM, Mexico, and she spent 5 years working in the carpentry industry. She has been in the cleaning industry for more than 20 years. She has two teen-age daughters and her life partner present with her. She is proud of the family she has formed, not the best or the perfect family, but a family that is unique and important to her. She is proud of what her cooperative family and hopes to continue growing in the movement and contribute as much as she has to offer to the cooperative world and beyond.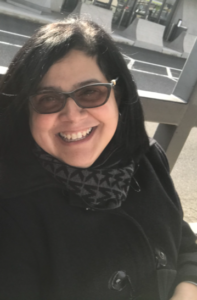 Denise Hernandez, Secretary
Cooperative Homecare Associates, At-Large Director, elected 2021 – 2023 term
Denise Hernandez is the Vice President of Human Resources at Cooperative Home Care Associates (CHCA).  Denise started working in 2003 when CHCA had just signed a Collective Bargaining Agreement with 1199 Service Employees International Union (SEIU).  She was instrumental in creating a Joint Labor Management Committee which focused on creating a strong partnership between CHCA and 1199, while respecting the governance structure and labor relationship.   Denise facilitated the Coaching Approach to Communications Training for all CHCA office members.  In addition, she worked to incorporate these skills within the culture of the company.   Denise has implemented fun and creative ways to engage members.  She assisted in creating a zoom BINGO session, "Making CHCA Stronger", which focused on building worker awareness in tasks and events that positively impact our organization.    Denise also leads the Joy @ Work Committee whose task is to identify reasons that workers feel burnout and implement solutions to address those feelings.   In her spare time, Denise enjoys spending quality time with her husband, daughter, and son.  They enjoy playing board games and going to the movies. Denise has a bachelor's degree in Business Administration from the Interamerican University of Puerto Rico.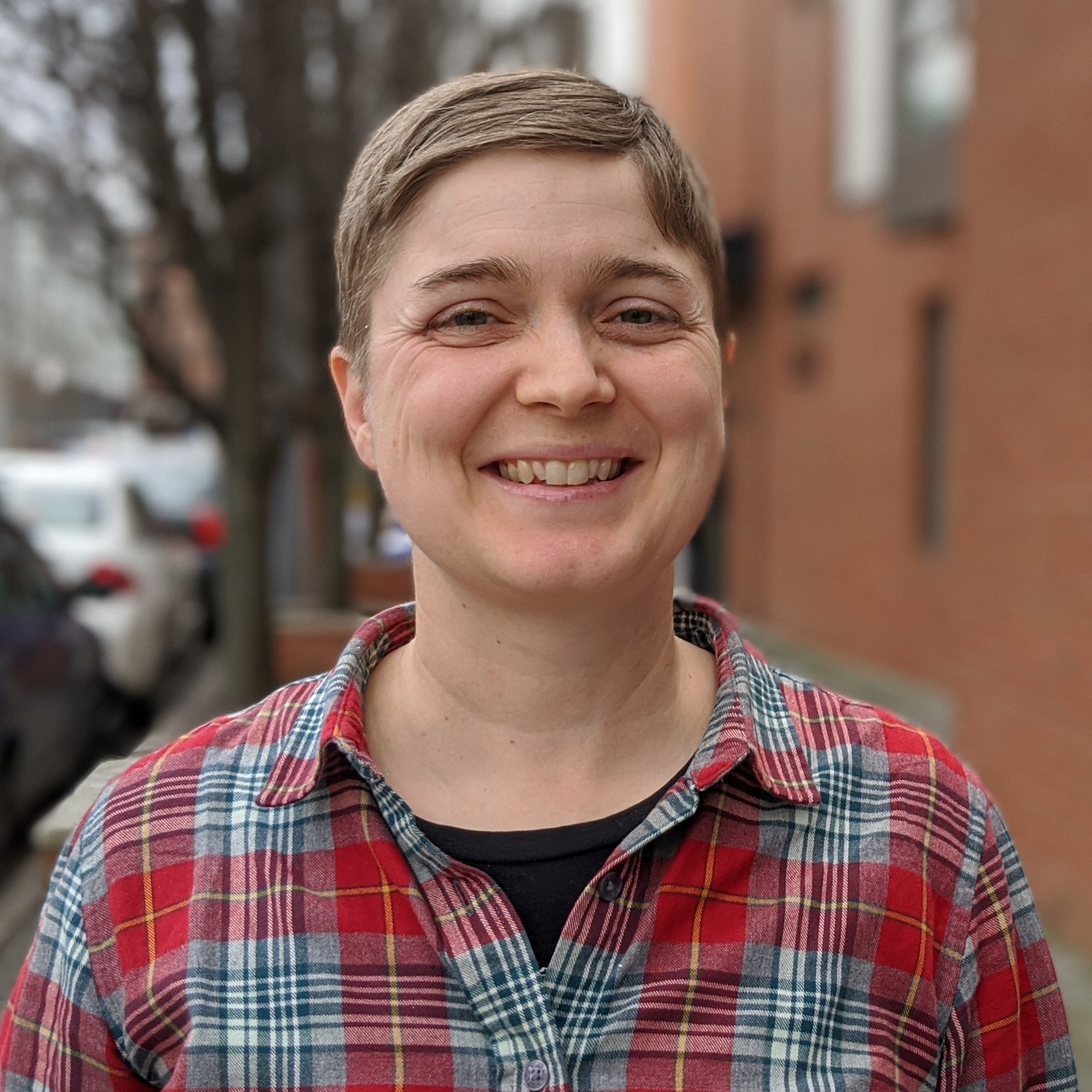 Hilary Johnson
Nexus Community Partners, At-Large Director, re-elected 2021-2023 term
Hilary is a lifelong student of cooperation. She currently supports conversions part-time with Nexus Community Partners. Previously, she was a worker-owner at Equal Exchange for eleven years, where she managed operations for the St. Paul, MN, warehouse, coordinating an almost entirely cooperative supply chain. She came to Equal Exchange having worked in Twin Cities food co-ops for about a decade, where she focused on strengthening local food systems and purveying delicious fruits and vegetables. Hilary loves nerding out about how humans organize ourselves and share power, and she finds the greatest happiness on sunny, breath-takingly cold days in January.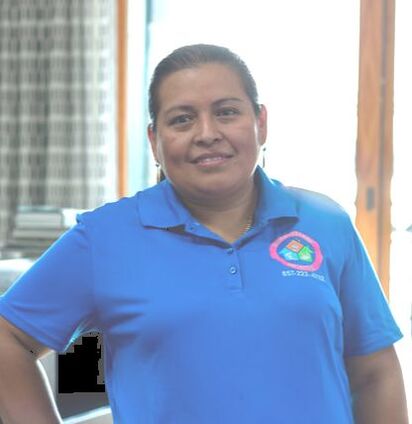 Marina Maldonado
Boston Cleaning Collective, At-Large Director, Elected 2021 – 2023 term
Marina is the founder, first member, and President of her worker co-op.  She is originally from El Salvador and currently lives in Boston.  She enjoys being part of a strong community of friends and is active in the anti-eviction organization City Life/Vida Urbana. She is involved in the movement of immigrants in Massachusetts fighting for the right to access drivers licences with Movimiento Cosecha.  She is a seamstress and worked in a sewing factory before starting the Boston Cleaning Collective.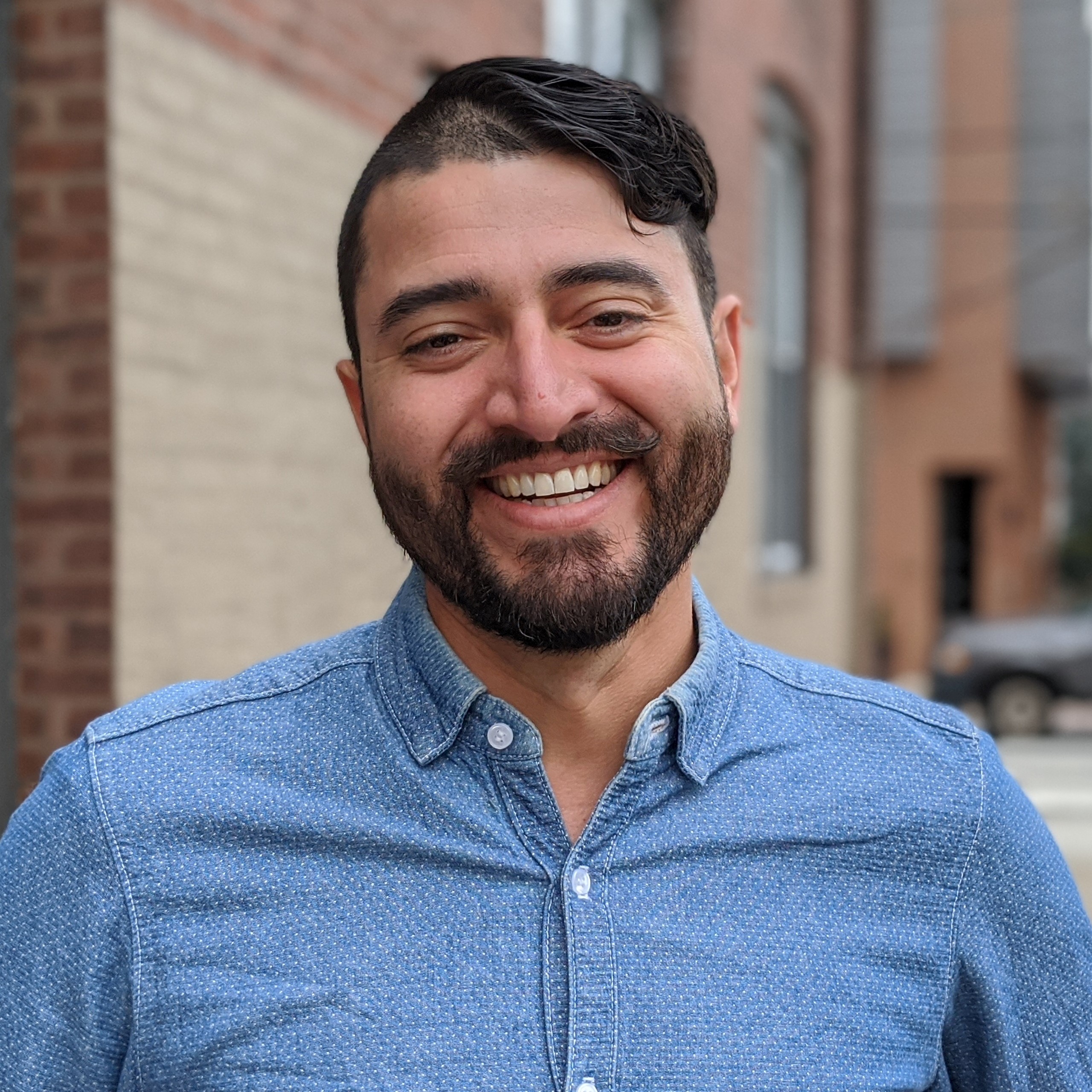 Ricardo Nuñez, President
Sustainable Economies Law Center, Western Regional Rep, re-elected 2018 – 2020 term and co-chair for the Racial Economic Justice Council
Ricardo coordinates Sustainable Economies Law Center's education, research, advice, and advocacy for cooperatively owned enterprises as SELC's Director of Economic Democracy. Programs and projects he co-coordinates include the Worker Coop Academy, Co-opLaw.org, policy advocacy at the regional and state level, building cooperative support ecosystems, SELC's Summer Intern Institute, and much more! Ricardo is on the board of the California Center for Cooperative Development (CCCD) and is an advisor to Laney College's Business Department. Previously, Ricardo worked at Our Place Housing Solutions coordinating homeless rehousing and eviction prevention services in southern Los Angeles county and as a Rural Education Specialist for Peace Corps/Zambia. Ricardo was also part of the founding group of members building worker cooperative resources for Los Angeles at the LA EcoVillage. In his path to become a worker cooperative attorney, he is participating in the California Law Office Study Program, a 4 year legal apprenticeship alternative to law school.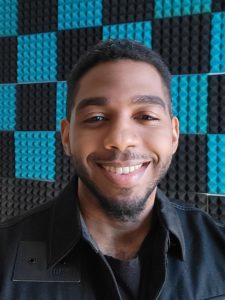 Emmanuel Pardilla, Treasurer
NYC Network of Worker Cooperatives, At-Large Director, Elected 2021 – 2023 term
Emmanuel is a communist, vegan, writer and the son of black poor-working class Dominican immigrants that found their way to the US after enduring years of dictatorship in the Dominican Republic. He is a volunteer tenant organizer with a grassroots mass organization known as the South Bronx Tenants Movement where he organizes Black & Brown tenants in his neighborhood of Mott Haven. Being involved in a range organizing fights throughout the years has shaped and molded his worldview and commitment to social change. He graduated with his Master in Labor studies from the CUNY School of Labor and Urban Studies. And in his free time, you'll find him either riding his bike around or out of the city, or chilling at the Uptown Veg juice bar drinking a random natural juice with a lot of ginger.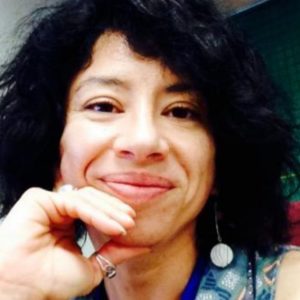 Lucha Luisa Silva, Vice Treasurer
E-Quality Homecare Co-op, At-Large Representative, elected 2021 – 2023 term
(info coming soon!)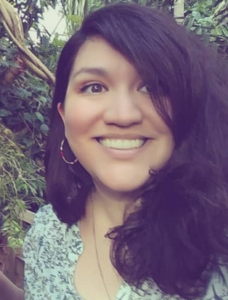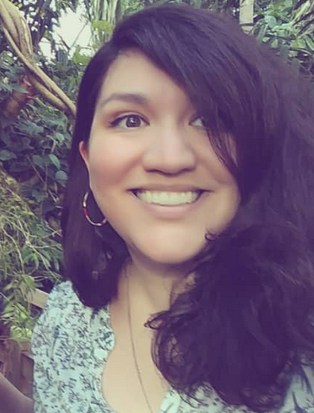 Esther Julia West, Vice President
MadWorC (Boardmember/member), UW Center for Cooperatives, Northern Regional Rep, elected 2020 – 2022 term
Esther West brings a long-time passion for worker co-ops and community development in her role as Cooperative Development Specialist at the University of Wisconsin Center for Cooperatives. Bringing insights from various urban and rural planning experiences prior to joining the Center, Esther researches ecosystems that support the creation of new co-ops, Latinx cooperatives, and creates interactive online co-op tools. Bringing five years of first-hand worker ownership experience from Equal Exchange, Esther works with home care cooperatives, childcare co-ops, and businesses becoming employee-owned. Additionally, she has been Co-Facilitator for the Eastern Coordinating Committee for the Eastern Conference for Workplace Democracy, a Trainer with Green Worker Co-ops in the Bronx, Equal Exchange's Education Committee Co-Chair, and worked on issues related to immigration, racial equity, and climate change. She obtained a Masters of Urban Planning, Design and Development, a Masters of Environmental Studies, and a GIS Masters Certificate from Cleveland State University. She also holds a Bachelor's in Theology with minors in Political Science and History from Xavier University. Esther currently is a Board member of MadWorC, is a proud Xicanx, and in her free time illustrates various cooperative projects and plays Cole Porter on the piano.
Regional directors are elected by a majority of members from each region, and either resides in the region they represent or work for an entity whose primary operations are located in the region.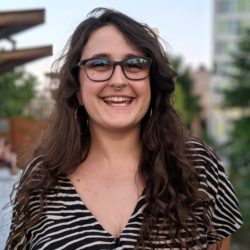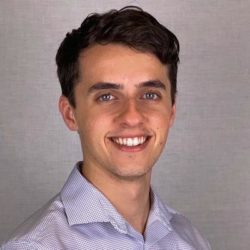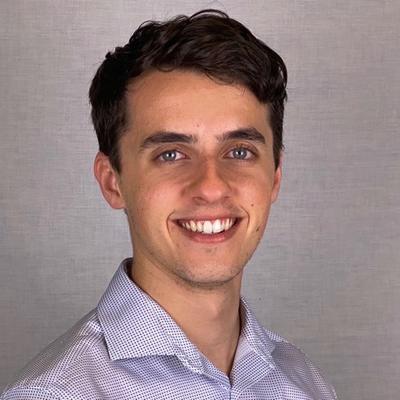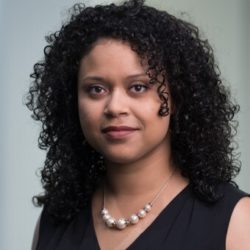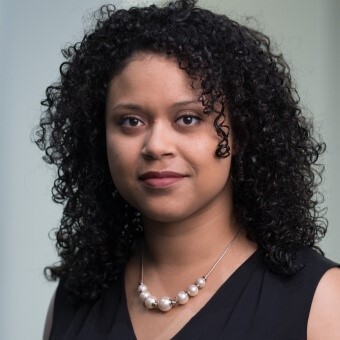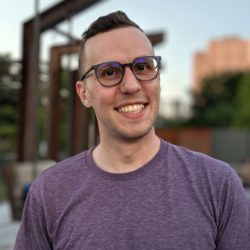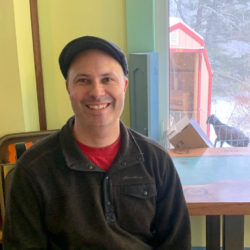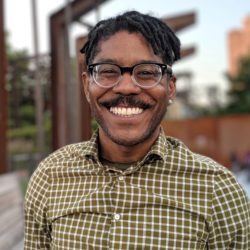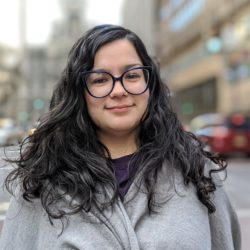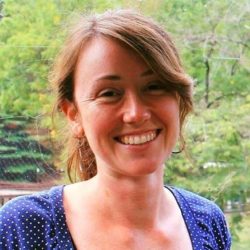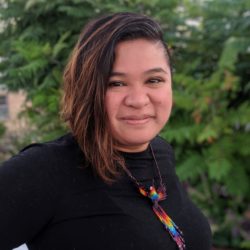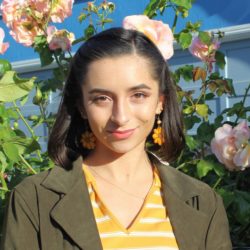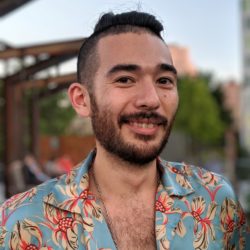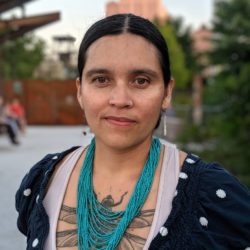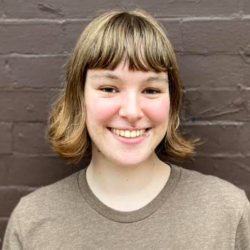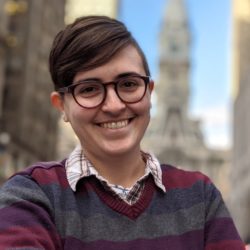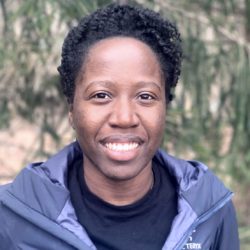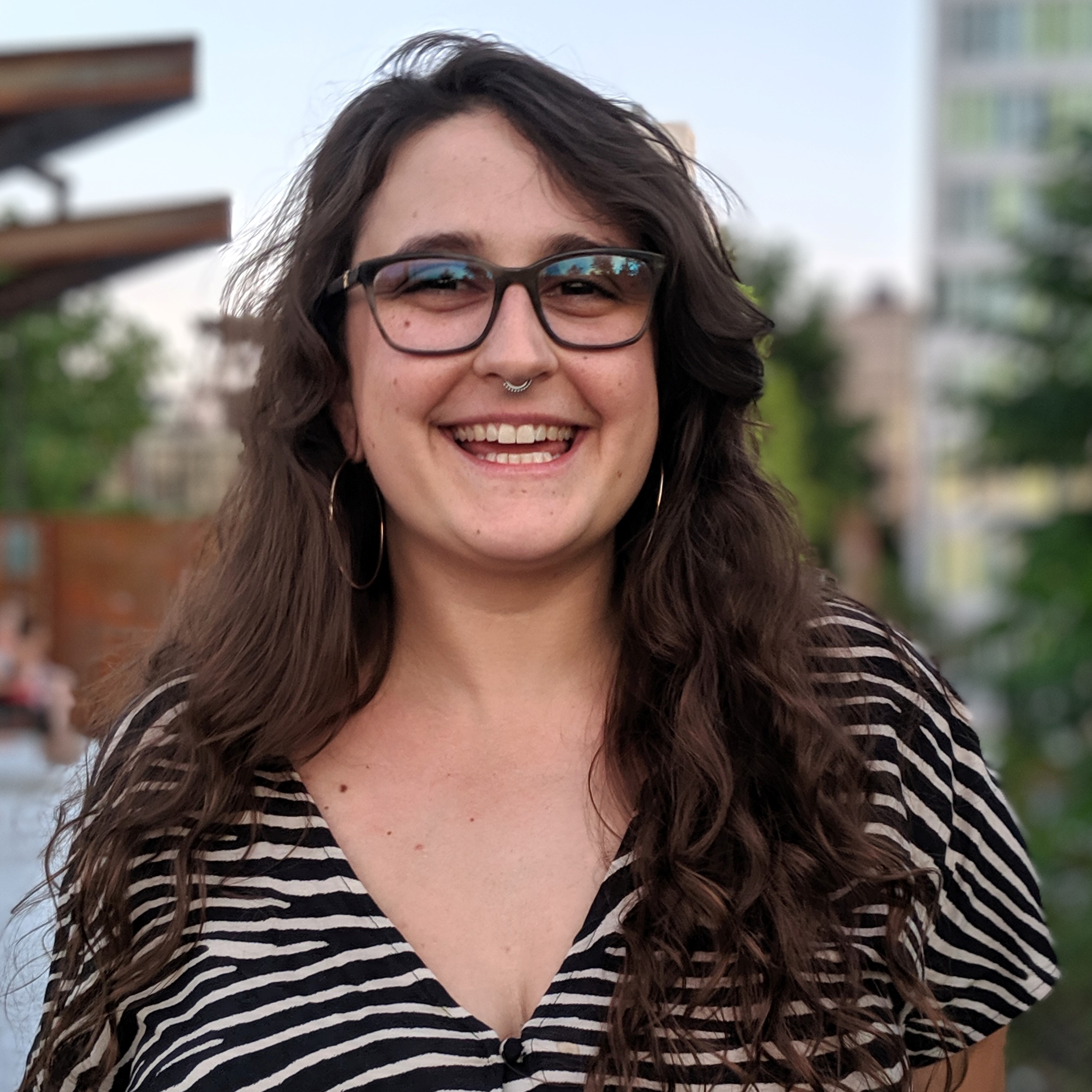 Kate Barut - kate [at] usworker [dot] coop
Membership Manager

Kate Barut (she/hers/ella) is the Membership Manager at the US Federation of Worker Cooperatives. Originally from New York City, she now lives in Philadelphia. Kate comes to her work at the federation after being a worker-owner of Caracol Language Coop, a women and Latinx im/migrant-led cooperative of interpreters and translators working to create spaces of language justice in our movements and communities. At Caracol she served as an interpreter, general coop coordinator and member of the membership and finance committees. Before that, she worked as a labor/community organizer. She is a certified Spanish/English interpreter, birth doula, medicinal plant lover and beginner-gardener who is always looking for ways to bridge gaps, build community and share strategies for cooperation and community autonomy.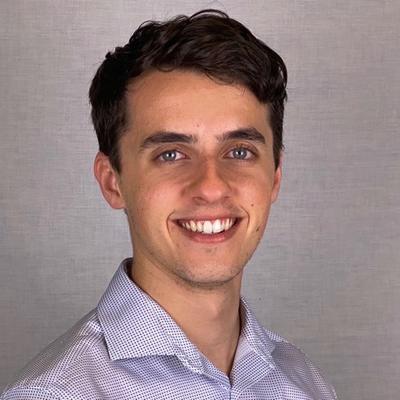 Michael Brennan - michael [at] usworker [dot] coop
Strategy Coordinator

Michael Brennan (he/they) is the Strategy Coordinator for the US Federation of Worker Cooperatives. He was introduced to the worker co-op ecosystem as a worker-owner of the Maryland Food Collective at the University of Maryland, College Park. In addition to organizing with the Federation, Michael is engaged with the national movement for public banks, the "Modern Monetary Theory" heterodox economics community, the Democratic Socialists of America's Green New Deal campaign and the DC cooperative ecosystem.  In his free time, Michael enjoys making music, running, riding his bike, eating vegan food, reading, watching movies and discussing politics with friends.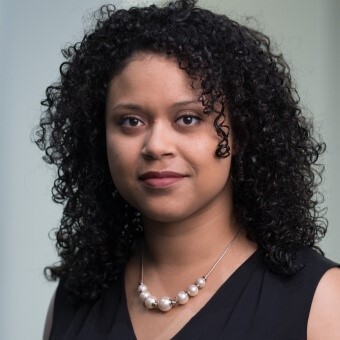 Gabrielle Chapman - gabbi [at] usworker [dot] coop
Membership Director

Gabrielle Chapman (she/they) is the Membership Director for the US Federation of Worker Cooperatives. Gabrielle is a proud Black Appalachian from West Virginia with a strong background in organizing rural, working-class people and cares deeply about prison abolition, labor and environmental movement struggle, building worker power and transforming narratives about race in Appalachia. She uses the knowledge she has acquired across the fields of racial and economic justice; food and land advocacy; and solidarity economics to ground and inform her equity analysis to teach others about how systemic racism, heterosexism, ableism, ageism, environmental justice and economic disenfranchisement impact organizational growth and wellbeing.
Formerly, Chapman was the inaugural director of Call to Action for Racial Equality Coalition, West Virginia's first intersectional racial equity organization. Additionally, she was selected as a 2018 Justice Fellow with the Open Society Foundation and was awarded a 'West Virginia's Community Organizer of the Year Award' which coincided with the #55strong movement led by Teachers across the State of West Virginia. From 2018-2020, she served as a Board of Director for the West Virginia Women's Health Center and currently serves on the Board of Directors for The West Virginia Center on Budget and Policy. Chapman holds a BS in Applied Biology from Russell Sage College. During her college years, she received a scholarship to visit 14 countries and 3 continents where she was able to engage and learn about systems of oppression from an international perspective. Gabrielle's happy place is snuggling with her dogs and nerding out on the latest policy trends across science, economics, and tech.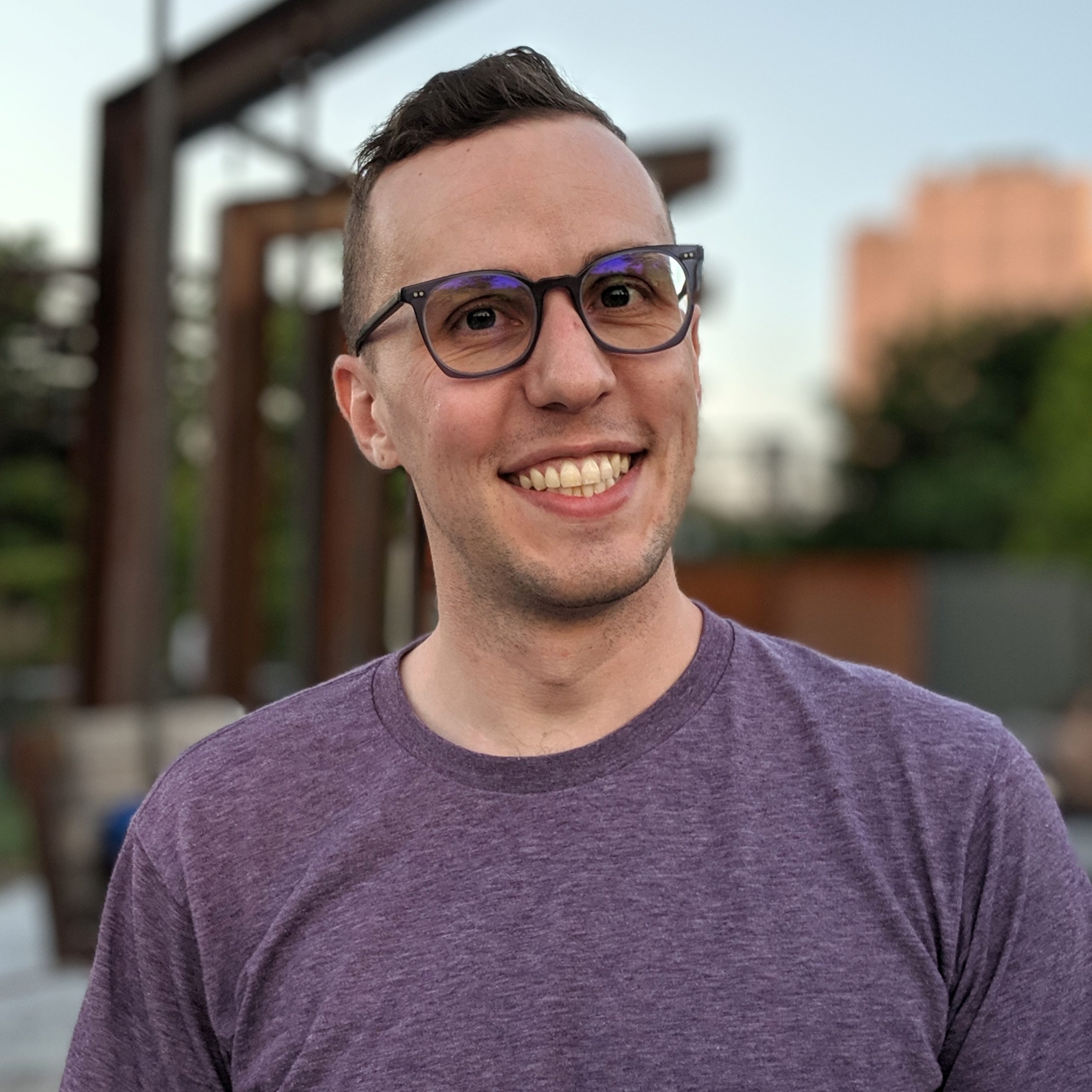 Morgan Crawford morgan [at] usworker [dot] coop
Systems Manager

Morgan is the Systems Manager for the U.S. Federation of Worker Cooperatives. First introduced to cooperatives through living in student and community housing co-ops in California and Iowa, he served as Director of Education for the North American Students of Cooperation (NASCO) for over four years before joining the USFWC. In his current role, Morgan supports the USFWC's operations and infrastructure, helping to keep things running smoothly and effectively.
Morgan strives to support the development a cooperative movement that is universally accessible, socially just, economically democratic, and environmentally sound. He is a governance nerd, a passionate educator, and a lover of effective and supportive meeting facilitation. In his free time, Morgan can be found sailing a historic tall-ship around the New York Harbor, singing with the NYC Gay Men's Chorus, and spending time with his family.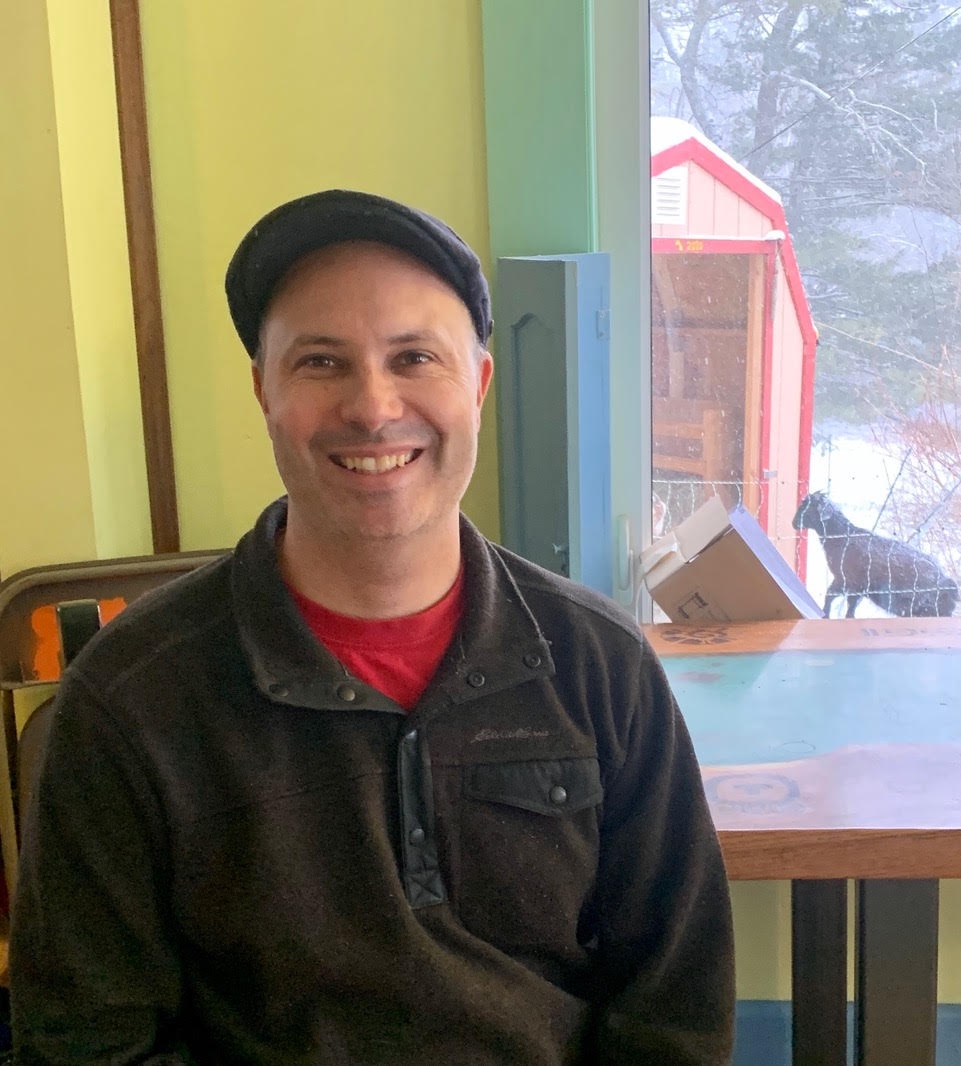 Matt Feinstein - matt [at] usworker [dot] coop
Co-op Clinic Program Manager
Matt
 Feinstein is the Co-op Clinic Program Manager with the U.S. Federation of Worker Cooperatives. Before that he was a peer advisor with Co-op Clinic and specialized in co-op governance and decision-making processes.  He is based in Central Massachusetts and is a worker owner of Future Focus Media Co-op and Co-Founder of Global Village Farms, a center for land-based education, farming and co-op development. For over ten years he was the co-director of Worcester Roots, a grassroots co-op organizing group that focuses on urban worker cooperatives with a social justice lens. 
Matt
 is passionate about social and environmental justice organizing, worker cooperatives and supporting youth to become agents of change. Using documentary film as a tool for connecting social movements worldwide, 
Matt
speaks English, Spanish, Portuguese and French and has collaborated on film projects with groups in Argentina, Brazil and Worcester, MA.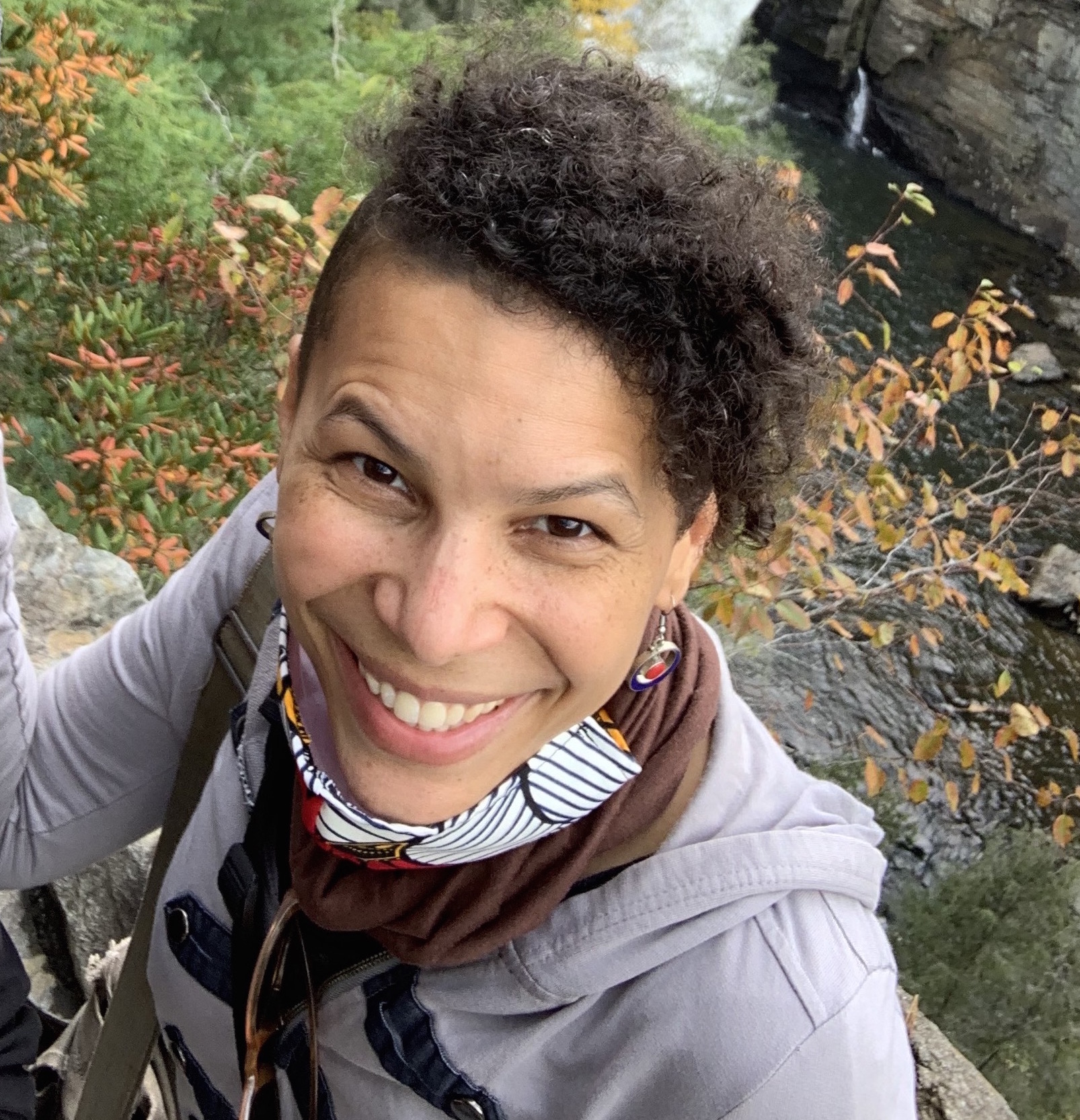 Dyresha Harris - dyresha[at] usworker [dot] coop
Director of Education and Training
Dyresha has been studying and implementing training and facilitation on anti-oppression work and transformative justice for over 20 years.  She has worked with non-profits, community, religious, academic, and city organizations in DC, MD, PA, and VA. She has also served as coordinator and director at a number of nonprofits (Congreso de Latinos Unidos, Catoctin Quaker Camp, Afterschool Activities Partnerships). Dyresha founded and ran the Strengthening Transformative Relationships in Diverse Environments (STRIDE) program through Baltimore Yearly Meeting, which engages young people and young adults in creating inclusive communities in the outdoors. She is a member of Philly Thrive, a grassroots environmental justice organization committed to winning Philadelphian's "Right to Breath". Originally from Washington, DC, she has lived in West Philadelphia for 15 years.  In her free time, she enjoys crafts, dance, and adventures in nature with her partner of 20 years.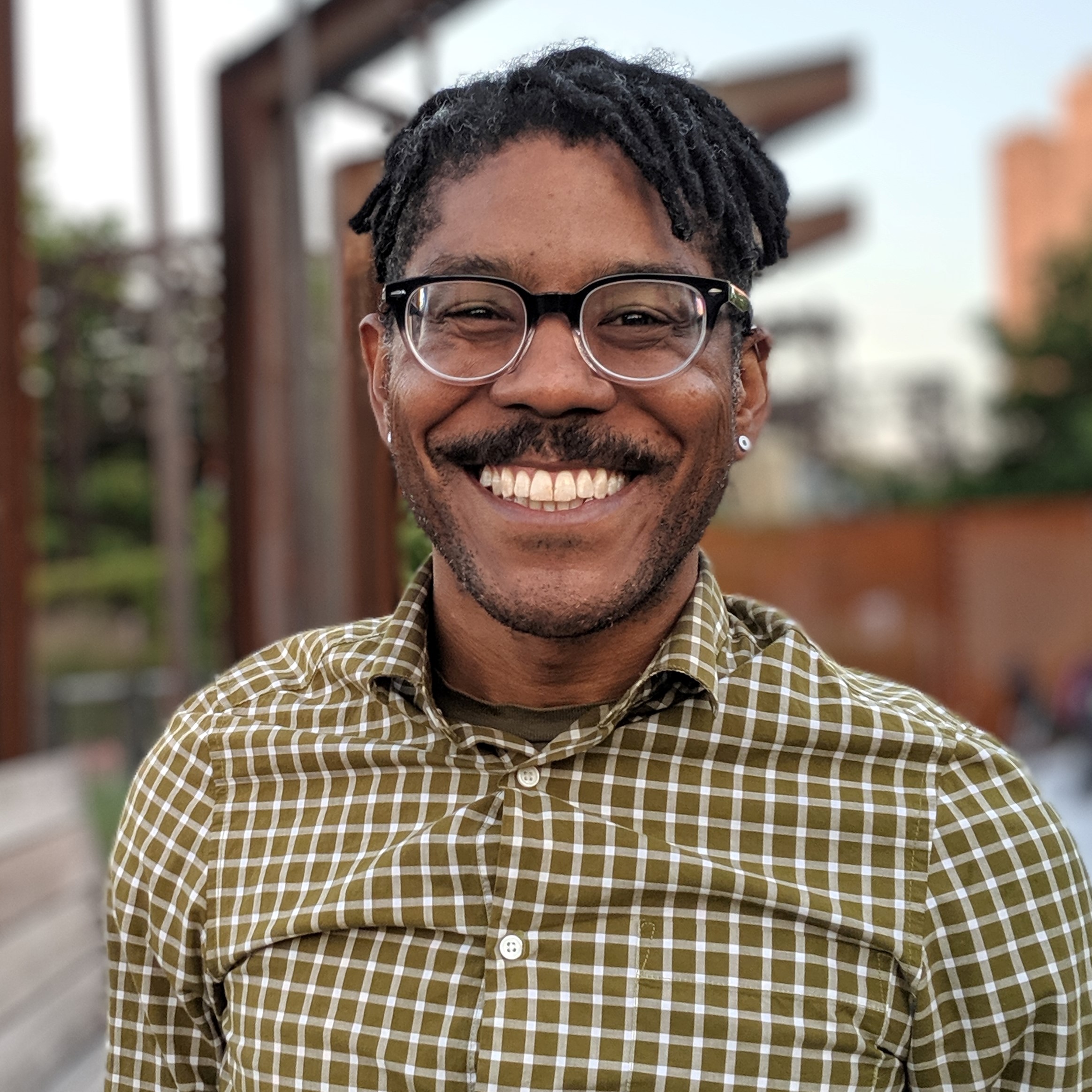 Esteban Kelly - esteban [at] usworker [dot] coop
Executive Director
Esteban Kelly is the Executive Director for the US Federation of Worker Cooperatives, and is an important leader and creative force in solidarity economy and co-op movements. He has served on numerous boards including the USFWC, the US Solidarity Economy Network, the National Cooperative Business Association (NCBA-CLUSA), and the Cooperative Development Foundation (CDF). He is a co-founder of the cross-sector Philadelphia Area Cooperative Alliance (PACA), and recently worked at the New Economy Coalition as Development Director and then Staff Director. Esteban is a mayoral appointee to the Philadelphia Food Policy Advisory Council, following eight years as a worker-owner at Mariposa Food Co-op institutionalizing its staff collective and expanding food access in West Philly.
Formally introduced to cooperatives through student housing co-ops, in Berkeley California, Esteban soon began organizing co-ops across Canada and the US with the North American Students of Cooperation (NASCO). Esteban was inducted into NASCO's Cooperative Hall of Fame in 2011, in recognition of his ten years of service – including seven years on their board and three years working as their Director of Education and Training.
Esteban is also a dynamic educator and movement facilitator. He is a founder and core trainer with AORTA, a worker co-op whose consulting supports organizations fighting for social justice and a solidarity economy. He and his family live in the LCA housing co-op – a community land trust in West Philadelphia.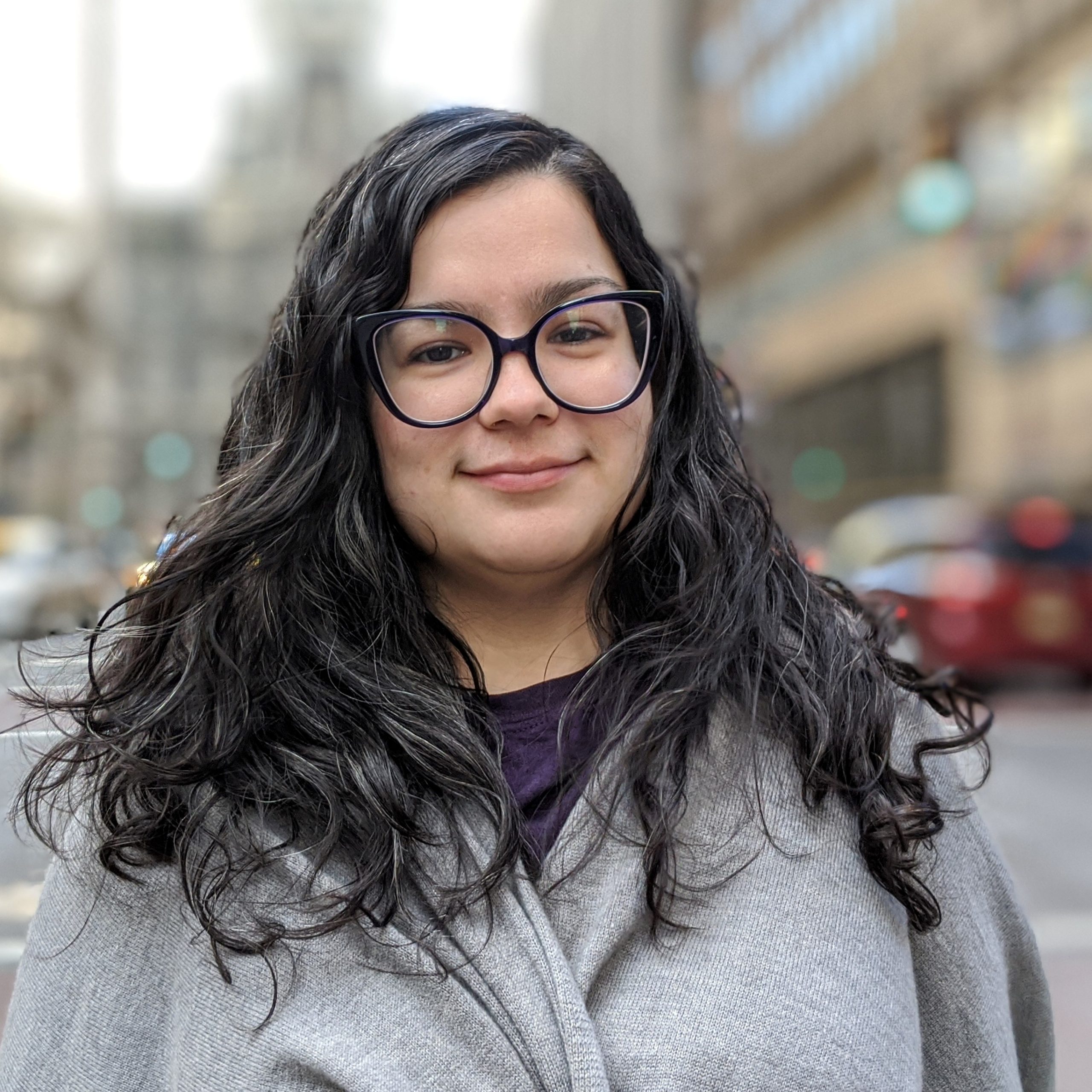 Elizabeth Lopez elizabeth [at] usworker [dot] coop
Operations Manager
Elizabeth López (she/her/ella) is the Operations Manager at the US Federation of Worker Cooperatives. Elizabeth was born and raised on the South Side of Chicago, the daughter of two working class Mexican immigrants who taught her how to luchar. She began organizing for immigrant rights and reproductive justice, which led her into labor organizing. While getting her MA in Latin American Studies at Vanderbilt University, she found Workers' Dignity- a Nashville worker center led by member low wage workers organizing for economic and transit justice- and eventually served as Operations Manager and Interim Co-Director. Elizabeth recently returned to the Philly area and is usually found exploring, reading, making things, and eating delicious food with her partner and their dog. Her passions lie in being a "builder" and helping folks empower themselves to fight back, organize and transform our lives.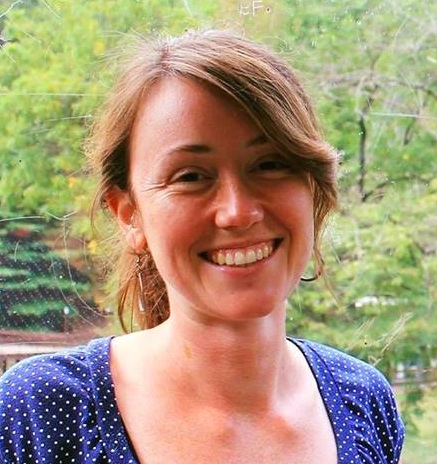 Savanna Lyons - savanna[at] usworker [dot] coop
Managing Director
Savanna
 has 12 years of experience working with food-based social enterprises and co-ops in Appalachia, Iowa, and across the United States. Her focus has been on food justice, dignified work in the food sector, and self determination for people living in depressed rural economies. At the Leopold Center for Sustainable Agriculture, at Refresh Appalachia, and as founding director of the West Virginia Food and Farm Coalition, 
Savanna
 has facilitated entrepreneurial learning communities, raised and managed millions of dollars in technical assistance, directed a work-based college program in sustainable food, and run multiple distribution enterprises. Her program on food hub financial self-evaluation, developed with the Leopold Center and the Wallace Center at Winrock International, won a prize from the Agricultural & Applied Economics Association and has been used by trainers around the country. 
Savanna
 is also a community organizer with a passion for economic, racial, and health justice. As a leader of Rise Up WV and West Virginia Citizen Action she organized successful campaigns to defend SNAP, cap insulin co-pays, and expand Medicaid dental benefits to over 200,000 adults. Most recently she was a national organizer for MoveOn, helping to build one of the largest relational organizing programs in U.S. history. 
Savanna
 currently lives in eastern Tennessee, on a small farm in the foothills of the Smoky Mountains.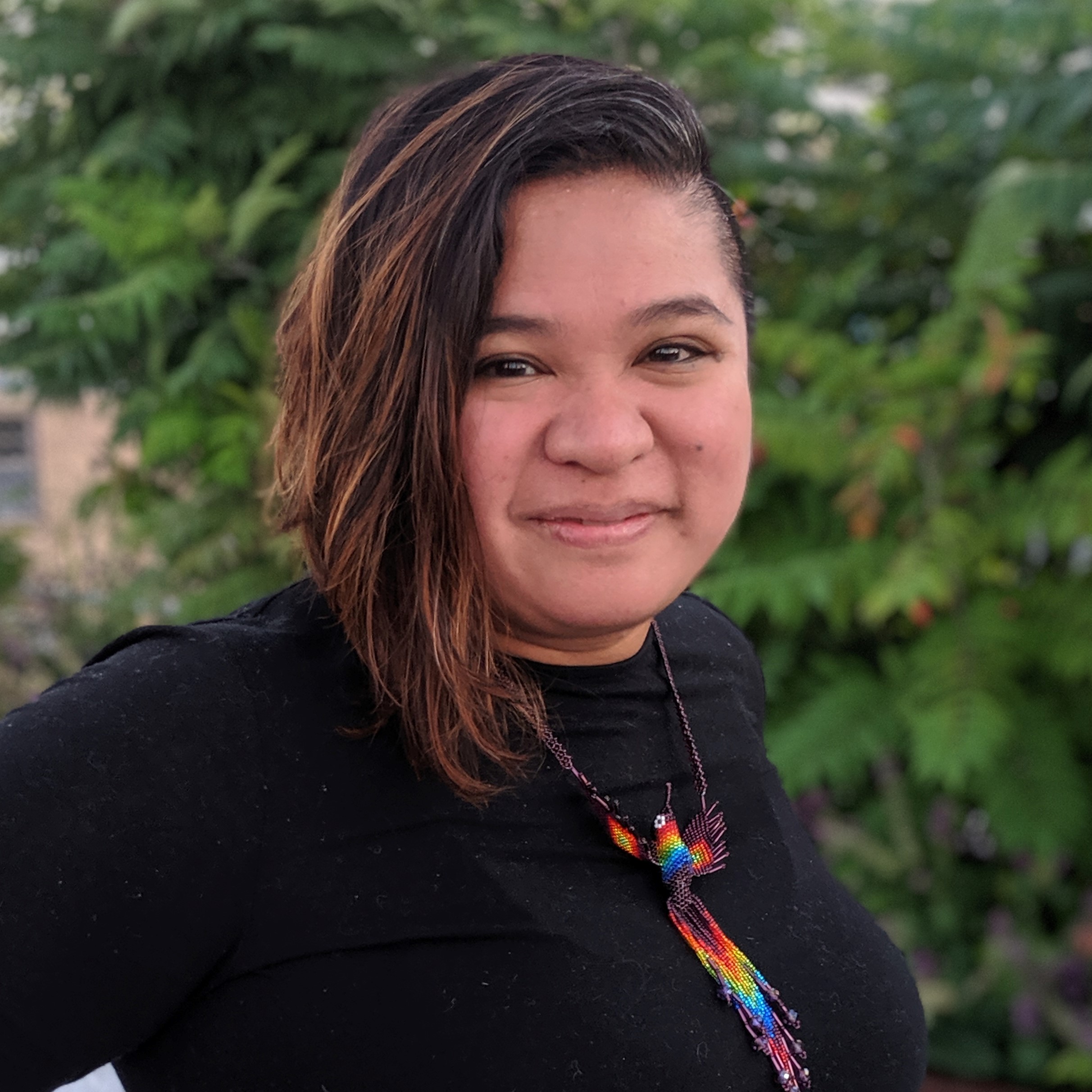 Mo Manklang - mo [at] usworker [dot] coop
Policy Director

Mo Manklang (she/they) is the Policy Director for the USFWC, leading policy efforts at the federal level, as well as working with membership and partners on state and local initiatives. She also oversees the Worker Benefits program as well as communications activities for the USFWC.  Mo has been a local and national organizer around cooperatives and social justice issues in a variety of roles, including five years with Philadelphia's social impact news and events group Generocity.org. A Philadelphia native, Mo is a founding board member of the Philadelphia Area Cooperative Alliance, a board director of the Sustainable Business Network, co-founder and organizer of The Bechdel Test Fest, an annual festival highlighting women, trans, and gender non-conforming comedians in Philadelphia. She also serves as facilitator for the Alliance for a Just Philadelphia, a grassroots coalition fighting for social and economic justice.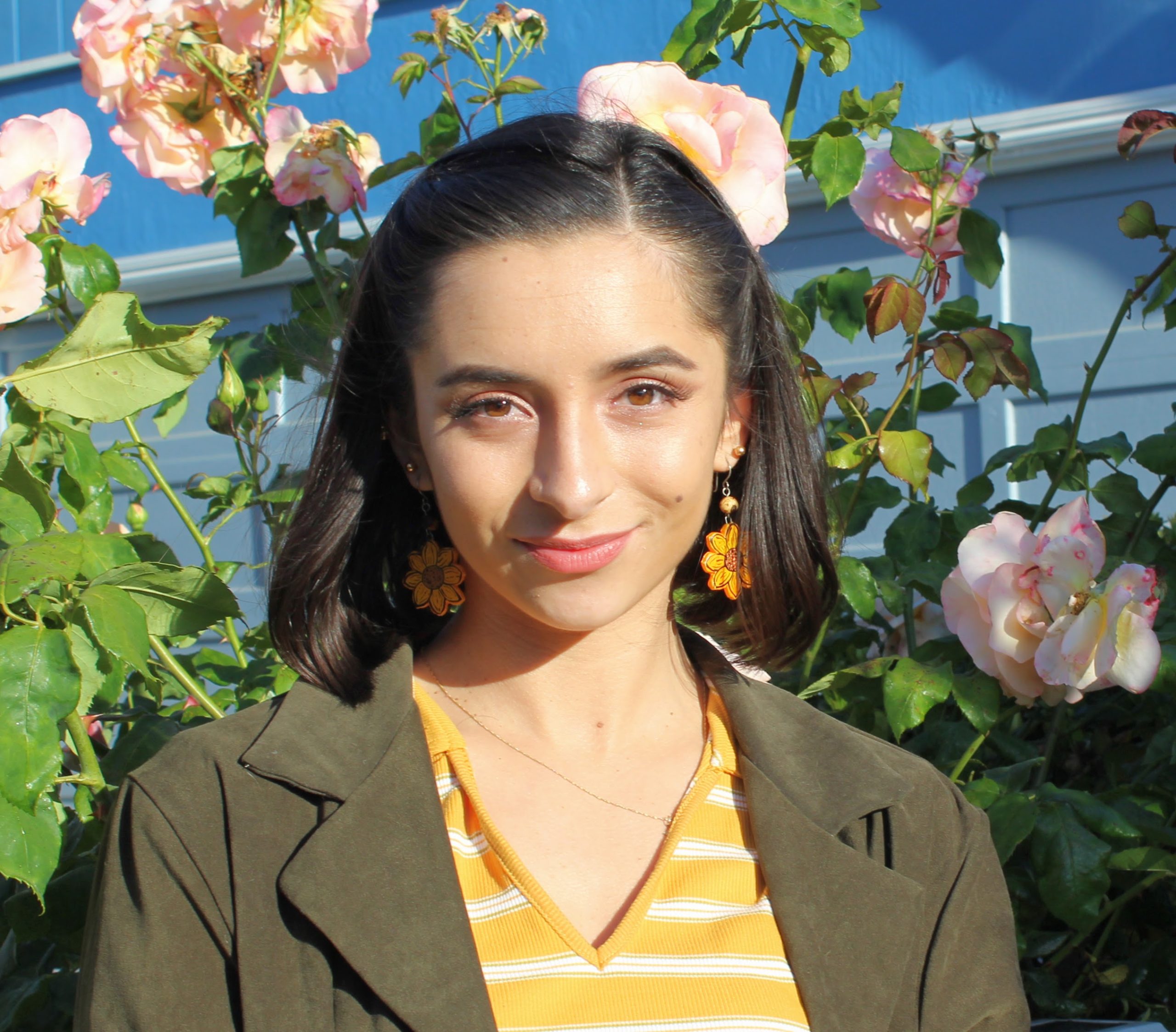 Raquel Victoria Navarro - raquel [at] usworker [dot] coop
Communications Coordinator

Raquel Victoria Navarro (she/ella) coordinates communications, social media management, strategic storytelling and language justice work at the USFWC. As a freelance news writer, she has covered labor rights struggles, international feminist movements and law enforcement policy since 2018. Some passions that align with her work include uplifting immigrant-owned worker cooperatives as a means to build community wealth and autonomy and combating U.S. imperialism and neoliberal economic policies in Central America that have catalyzed the displacement of her family and so many more in the region. In college, Raquel was an active member of the North American Students of Cooperation (NASCO) and worked with the Sustainable Economies Law Center (SELC) to develop a community land trust launch guide and translate cooperative legal resources. She is now the Spanish-speaking host of ROC USA's Ownership Matters Podcast and a community owner of the East Bay Permanent Real Estate Cooperative (EBPREC). On the weekends you can find Raquel at the skate park or improving her fashion design and sewing skills. She holds a B.S. in Sustainable Agriculture & Food Systems and a minor certificate in Spanish from UC Davis.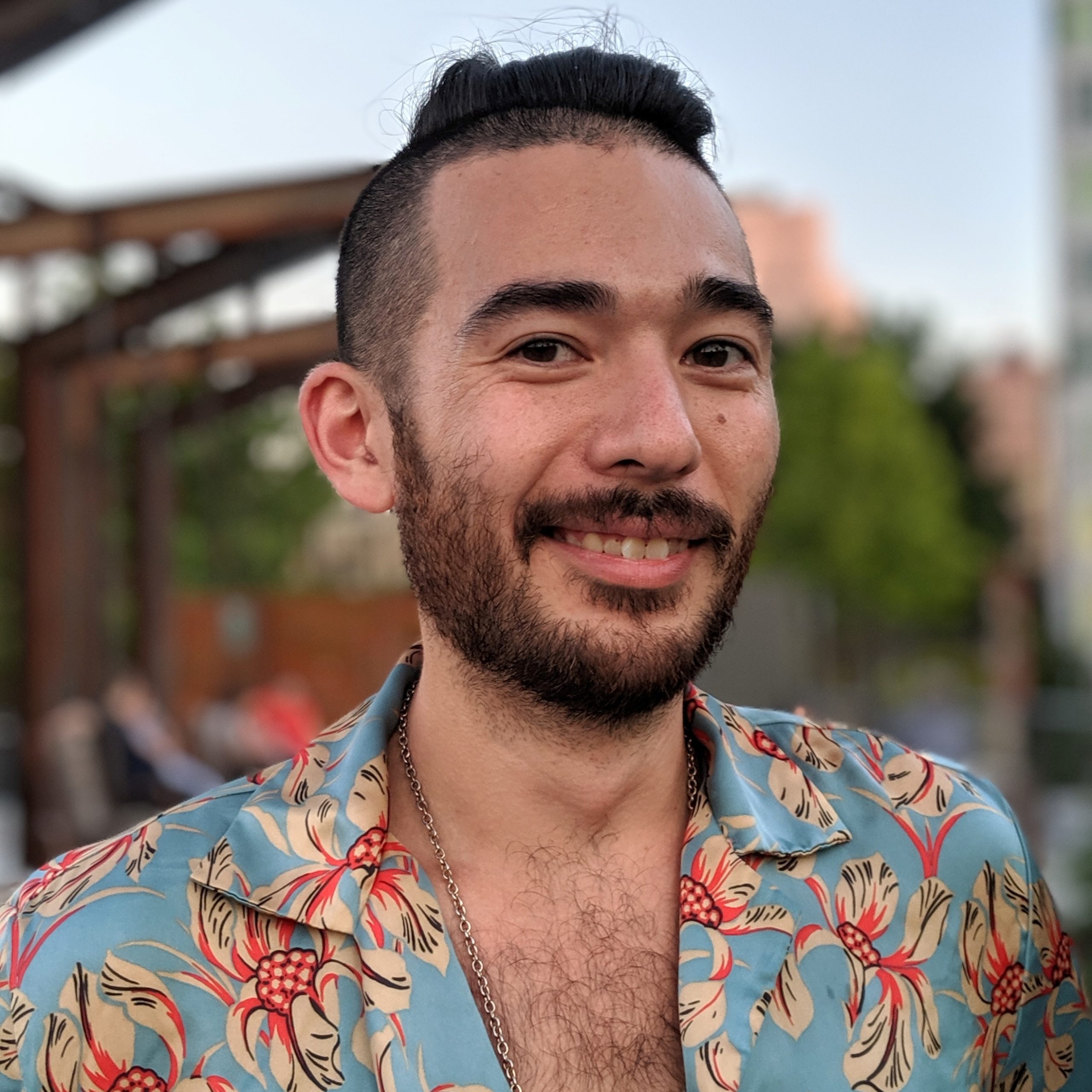 Daniel Park - park.daniel [at] usworker [dot] coop
Trainer & Project Manager
Daniel
Park
is the Executive Assistant with the U.S. Federation of Worker Cooperatives. He is a queer, bi-racial, theatre and performance artist based in Philadelphia. His work is interdisciplinary, combining live performance and game design to create hybrid experiences that explore the boundaries of human agency. Since moving to Philadelphia in 2014, he has self-produced five major works under his own name, as well as through the Obvious Agency, a company of which he is co-founder.
Daniel
is also an activist and organizer, focusing on racial justice in the cultural sector. He has provided his services as a facilitator and consultant with organizations such as The Governor's Commission on Asian American Affairs and Headlong Dance Theatre. He also acts as the membership and engagement coordinator with Philadelphia Asian Performing Artists, a community group that brings together folks of pan-Asian descent involved in the performing arts.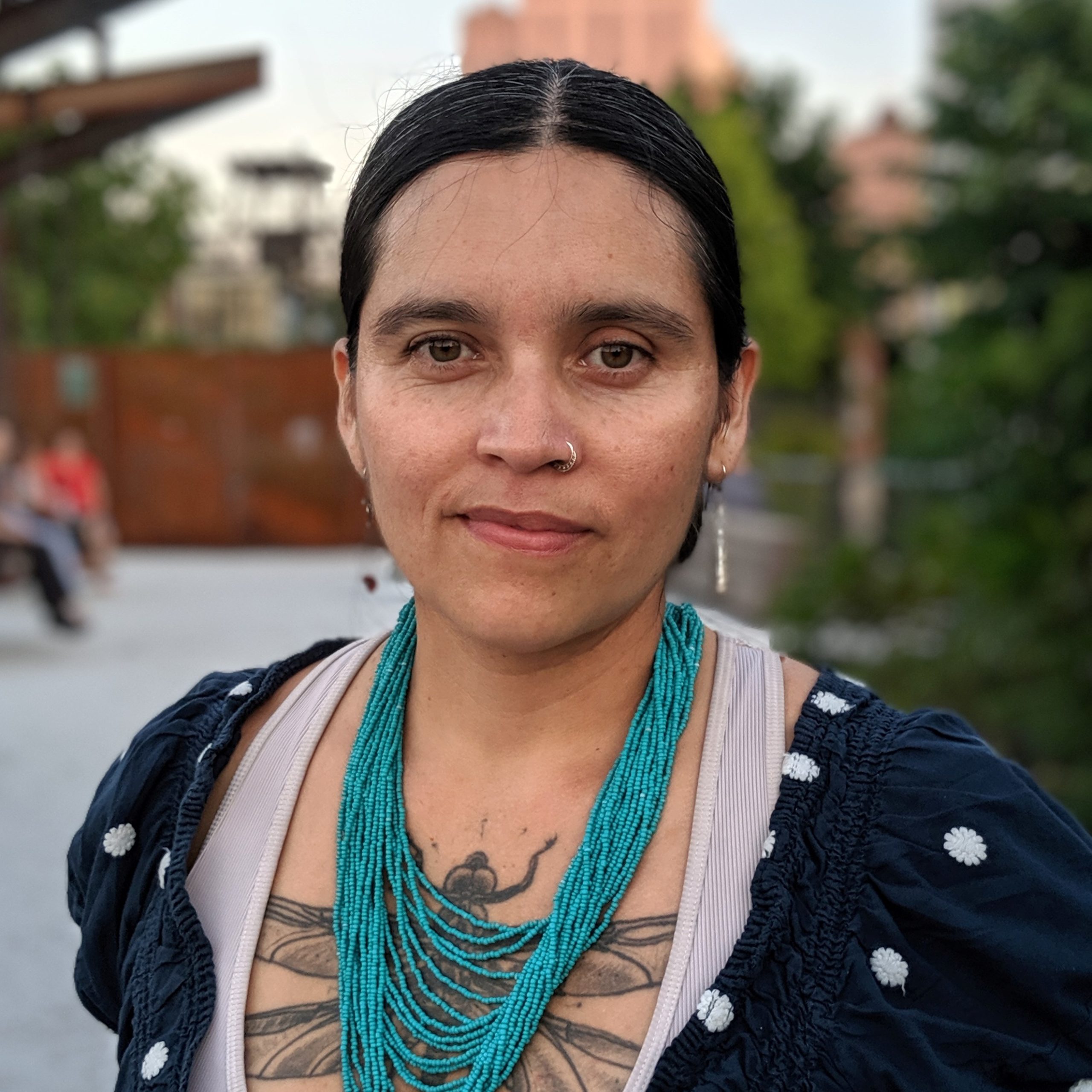 Ana Martina Rivas ana [at] usworker [dot] coop
Training & Technical Assistance Manager 
Ana Martina is the Membership Director of the US Federation of Worker Cooperatives. Born and raised in Mexico City, her work with community media took her to California and Arizona where she collaborated with different independent media outlets. Once she moved to Philadelphia, she served as the Technical Director with the Prometheus Radio Project supporting communities and organizations across the country in their efforts to access community owned media. From 2011 to 2014 Ana Martina helped organize the Spanish Speaker Network Gathering at the Allied Media Conference celebrated in Detroit. In 2014 Ana was invited to join the Rhizomatica project where she helped install mobile phone networks owned by autonomous indigenous communities in Oaxaca, Mexico. Early spring 2016, she moved back to Philadelphia with her partner and 10 month old baby. Back in her community now, she is working towards the creation of a bilingual media tech coop.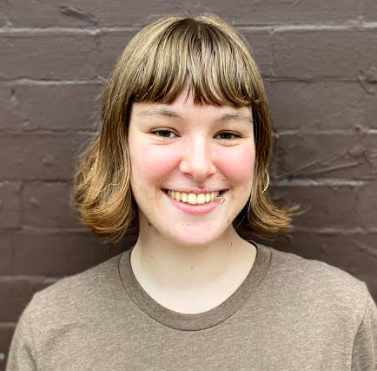 Theodora Rodine theodora [at] usworker [dot] coop
Projects & Events Coordinator
Theodora is the Executive Assistant and Project Coordinator for the U.S. Federation of Worker Cooperatives. She works on coordinating technical support for co-ops, helps plan conferences and events, and supports the Executive Director. Theodora grew up in San José, California and has lived in South Philadelphia ever since graduating from Haverford College in 2019. She is a member of the Philadelphia Public Banking Coalition and the Philadelphia Area Cooperative Alliance (PACA) Policy and Advocacy Committee, and she attends Central Philadelphia Monthly Meeting. Theodora is an extrovert who loves talking, theatre, and the color yellow. She would like to learn more about policy, decolonization, dogs, and local hiking trails.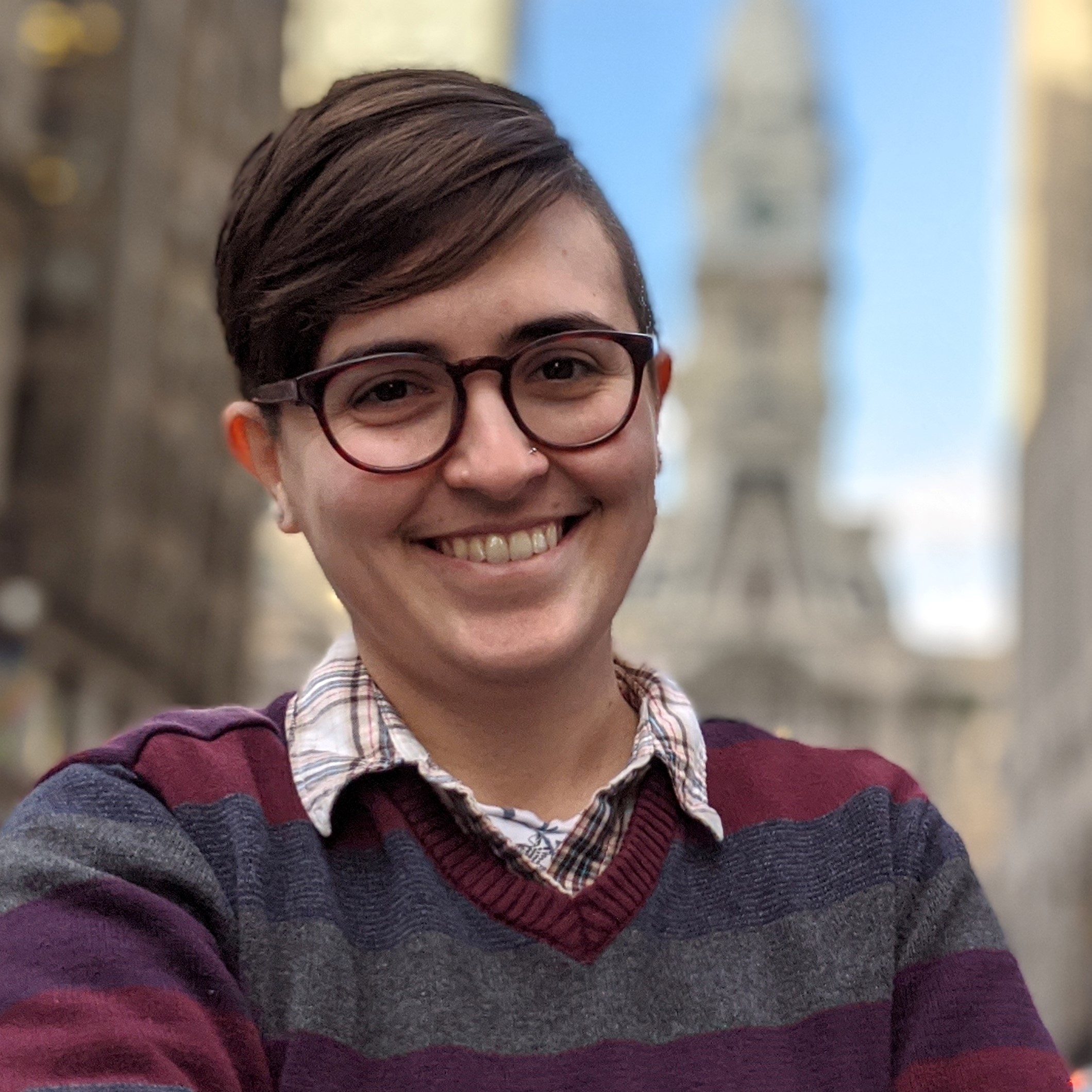 Maddie Taterka maddie[at] usworker [dot] coop
Worker Benefits Manager

Maddie Taterka is the Worker Benefits Coordinator at the U.S. Federation of Worker Coops. She believes that everyone has a human right to health care, and until we revolutionize the health care system in this country, she will help sign people up for as much insurance as they can get. Maddie has been active in the worker co-op world since 2016, when she was part of the Philadelphia Area Cooperative Alliance (PACA) 20->20 cooperative development program. As a result of that program, in 2018, she co-founded Bonfire Media Collective and served as the administrative coordinator for their first two years of operations. Now, Maddie is on the board of PACA and continues to be a worker-owner at Bonfire, where she films and edits video for movement organizations in and around Philadelphia. She has also been involved in labor organizing and Put People First! PA's healthcare is a human right campaign. In her free time, you can find Maddie doing crossword puzzles, swimming, and spending time with her family.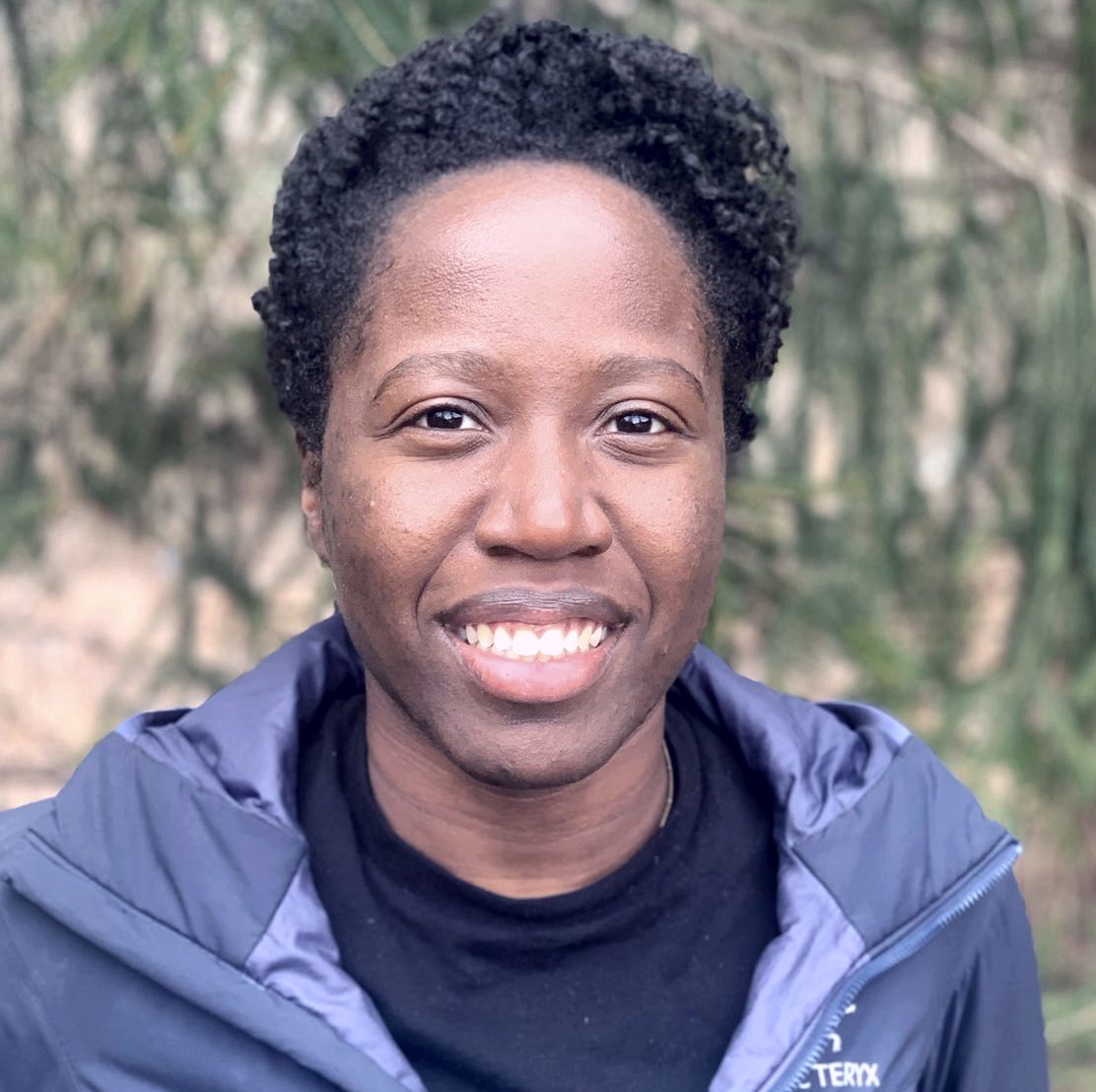 Ajoke Williams ajoke[at] usworker [dot] coop
Program Manager for the Guilded Freelancers Cooperative Initiative
Ajoke Williams is the Program Manager for the Freelancers Cooperative Initiative of the USFWC and she joins the team with skills in tech development, fundraising, communications, project management, and consulting for artist and activist organizations. Originally from New Orleans, she has lived in several cities throughout the US and now resides in Silver Spring, MD. Although relatively new to the cooperative scene, she has been working on means to bring equitable financing and access to capital to cooperative businesses throughout the DC/ MD/ VA area or DMV. Ajoke worked with the DC Stakeholders Coop Association where she helped design and establish an online asset base to enhance cooperation within their network. She also established a digital online platform for lending pools between members of the Movement for Black Lives DC coalition and provided logistical and development support for a number of BLM campaigns in her time there. Ajoke is passionate about bridging the promise of cooperative business with the urgent social needs of black and brown people. As an aspiring credit union founder, she currently serves on the board of Appeal's Credit Union and is a founder of Social Conscience PBC, a lending & tech consulting firm.