USFWC Board and Staff
The mission and vision of the USFWC is stewarded by our staff and board. The board is made up of elected representatives from each region (North, South, East, West) as well as at-large directors from our membership.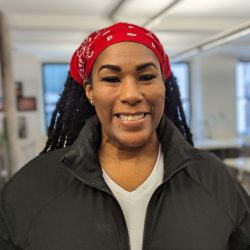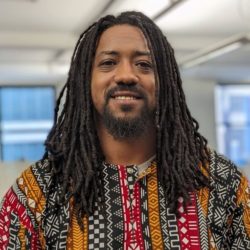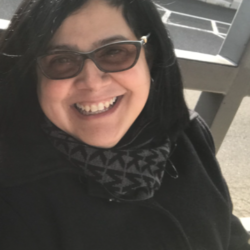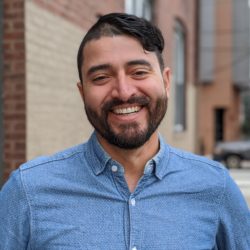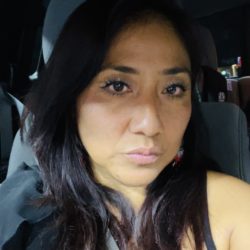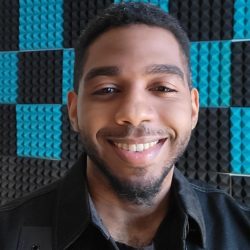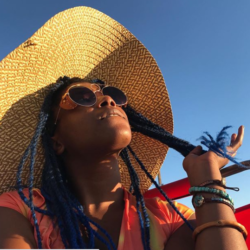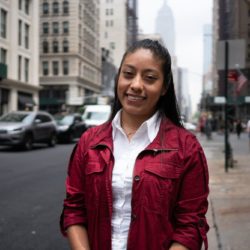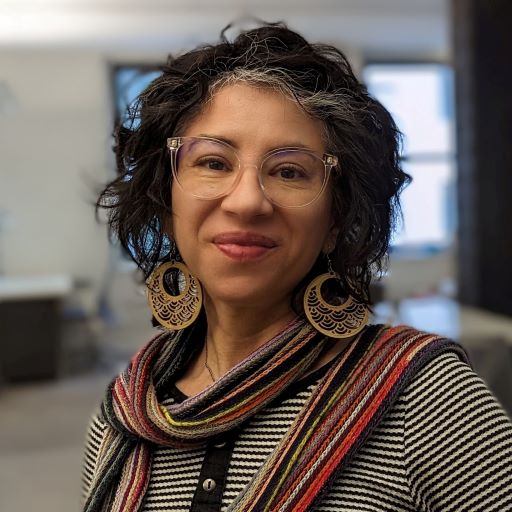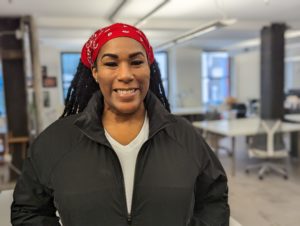 Kimberly Britt
ChiFresh Kitchen, Northern Regional Representative, elected 2022 – 2024 term
Kim is a founding member and board president of ChiFresh Kitchen, a women and minority-owned worker cooperative that offers fresh, nutritious, delicious prepared meals to schools, community organizations, and other institutions working to improve the health and wellness of the individuals they serve. Having recruited three out of the other four founding members, she was a driving force in assembling the team. At ChiFresh, Kim leads the delivery team and is also responsible for purchasing and receiving. Kim has management experience in other food businesses as well.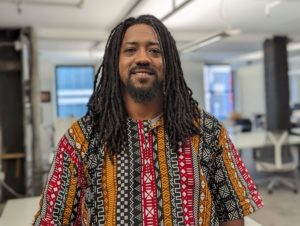 Mavery Davis
New Economy Works WV, Also a member of the Seed Commons Network, At-Large Representative, appointed 2022
Born in Los Angeles, California, Mavery moved to West Virginia on a football scholarship. Although his scholarship did not fully materialize, Mavery remained in West Virginia, completed his degree, and had a career filled with ups and downs, as he candidly shares. Mavery is a Certified Public Accountant (CPA), breaking the chains of poverty and creating wealth. He is a CPA by day, serving as Director of Lending for New Economy Works WV/Seed Commons, and a community organizer, a motivator, and the Financial Literacy Bootcamp (FLBC) founder by night. Through the FLBC, he teaches youth the psychology of money and financial basics. Through these efforts, he plants the seeds of collective, community wealth, and abundance.
Mavery earned the Herbert Henderson Office of Minority Affairs Trail Blazer-Pioneer Award (2020). In addition to his professional accountant certification, Mavery also holds a Bachelor of Science Degree with a concentration in Accounting from West Virginia State University (WVSU) and a Master's of Science Degree with a concentration in Public Accounting from Strayer University. Additionally, Mavery is an adjunct professor of Accounting at WVSU, a guest teacher at Makeshop Design Lab, a National Society of Black Certified Public Accountants (NSBCPA) Board member, and a collaborator in All Things Workshops!
Mavery has been recognized as a Top 40 under 40 Black CPA by the NSBCPA (2021) and a Hometown Hero by WV Can't Wait (2022). In his current role, as the Director of Lending for New Economy Works WV, he brings a passion for uplifting people and connecting them to the resources they need along their cooperative business journey.
Mavery's essential roles are husband and father.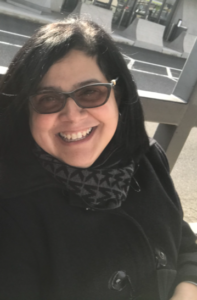 Denise Hernandez, Secretary
Cooperative Homecare Associates, At-Large Director, elected 2021 – 2023 term
Denise Hernandez is the Vice President of Human Resources at Cooperative Home Care Associates (CHCA).  Denise started working in 2003 when CHCA had just signed a Collective Bargaining Agreement with 1199 Service Employees International Union (SEIU).  She was instrumental in creating a Joint Labor Management Committee which focused on creating a strong partnership between CHCA and 1199, while respecting the governance structure and labor relationship.   Denise facilitated the Coaching Approach to Communications Training for all CHCA office members.  In addition, she worked to incorporate these skills within the culture of the company.   Denise has implemented fun and creative ways to engage members.  She assisted in creating a zoom BINGO session, "Making CHCA Stronger", which focused on building worker awareness in tasks and events that positively impact our organization.    Denise also leads the Joy @ Work Committee whose task is to identify reasons that workers feel burnout and implement solutions to address those feelings.   In her spare time, Denise enjoys spending quality time with her husband, daughter, and son.  They enjoy playing board games and going to the movies. Denise has a bachelor's degree in Business Administration from the Interamerican University of Puerto Rico.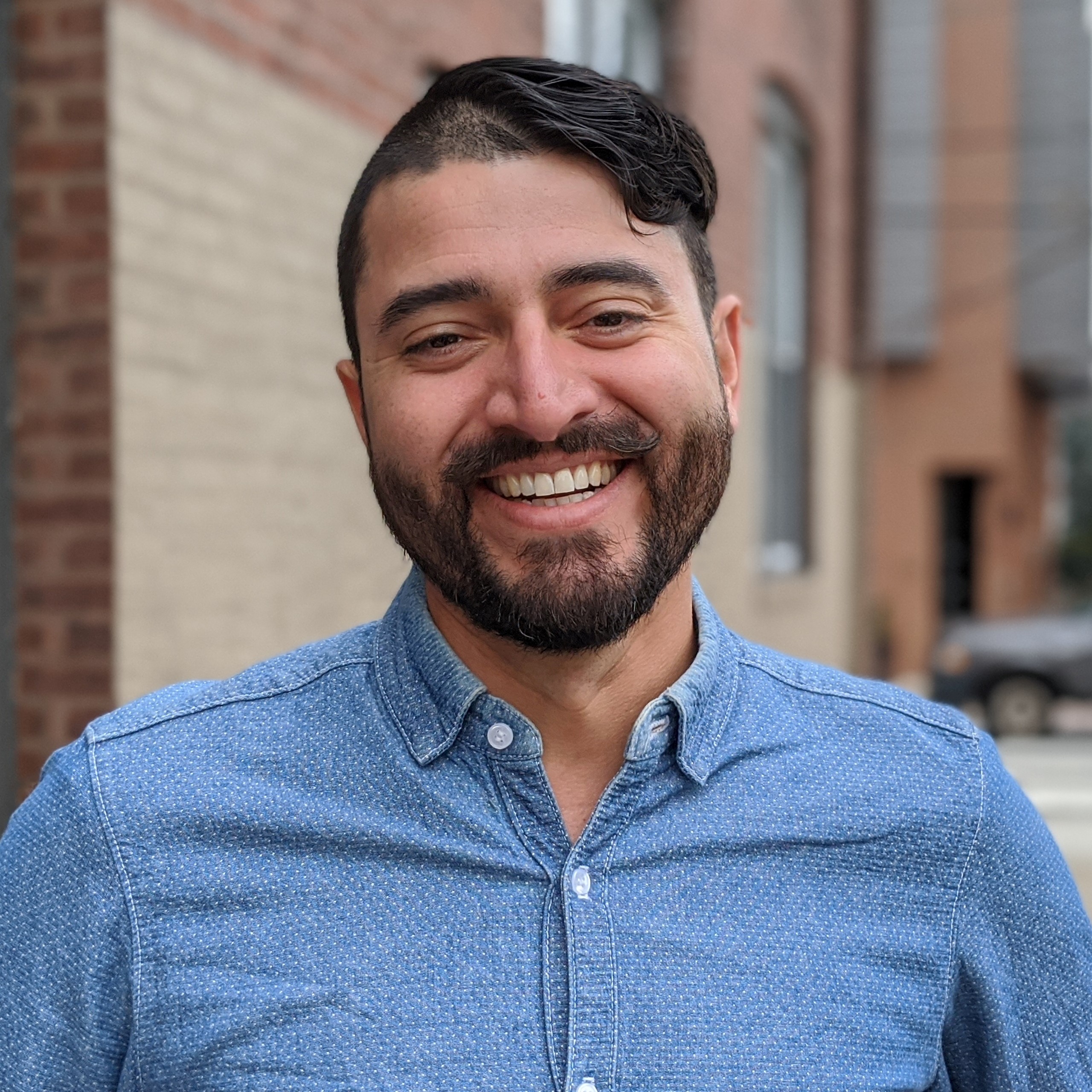 Ricardo Nuñez, President
Sustainable Economies Law Center, At-Large Director, appointed 2022, and co-chair for the Racial Economic Justice Council
Ricardo coordinates Sustainable Economies Law Center's education, research, advice, and advocacy for cooperatively owned enterprises as SELC's Director of Economic Democracy. Programs and projects he co-coordinates include the Worker Coop Academy, Co-opLaw.org, policy advocacy at the regional and state level, building cooperative support ecosystems, SELC's Summer Intern Institute, and much more! Ricardo is on the board of the California Center for Cooperative Development (CCCD) and is an advisor to Laney College's Business Department. Previously, Ricardo worked at Our Place Housing Solutions coordinating homeless rehousing and eviction prevention services in southern Los Angeles county and as a Rural Education Specialist for Peace Corps/Zambia. Ricardo was also part of the founding group of members building worker cooperative resources for Los Angeles at the LA EcoVillage. In his path to become a worker cooperative attorney, he is participating in the California Law Office Study Program, a 4 year legal apprenticeship alternative to law school.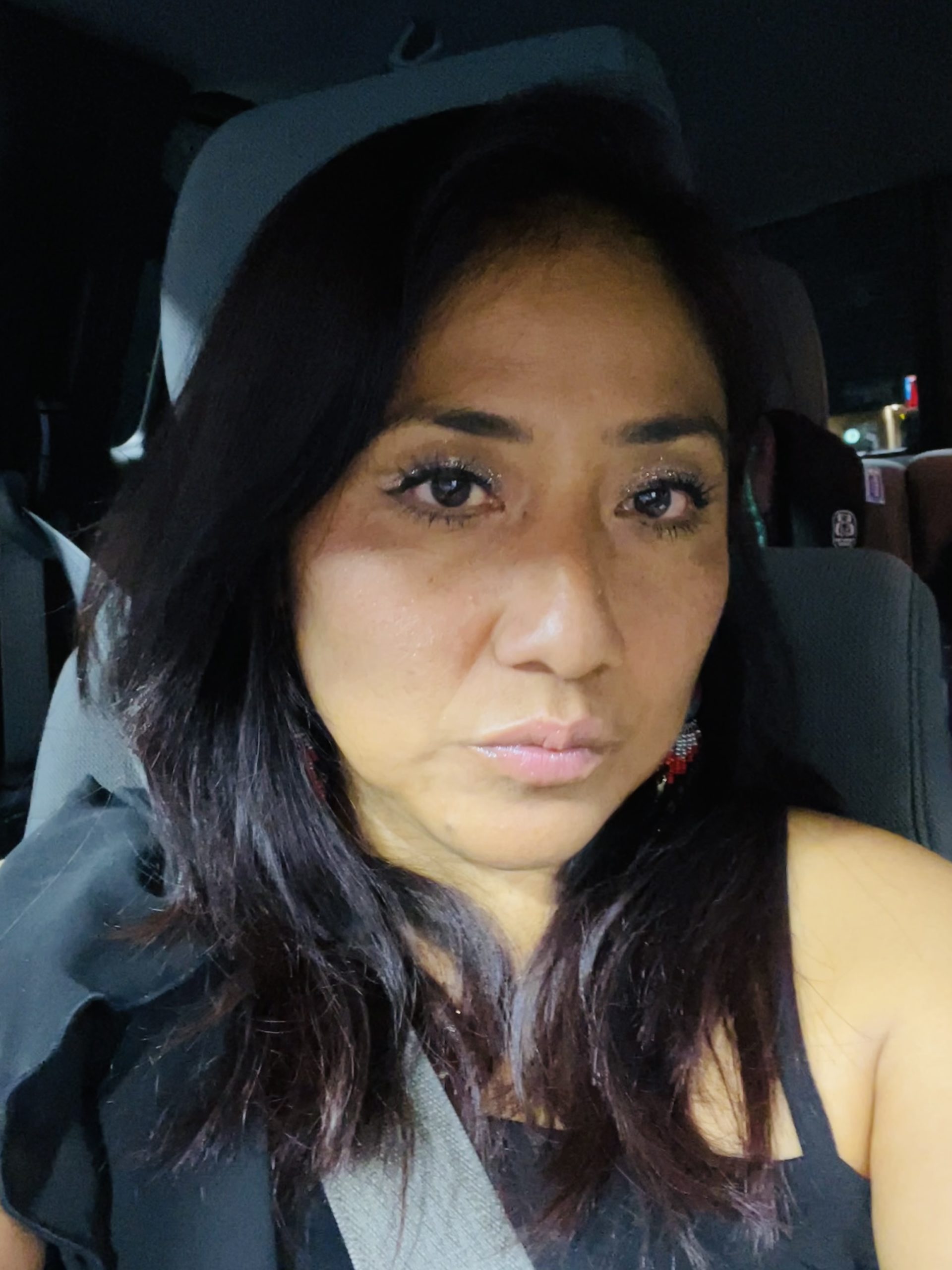 Beatriz Ordaz
Voces de Nashville, Southern Regional Representative, elected 2022 – 2024 term
"I am the Membership Director and Spanish Teacher at Voces de Nashville cooperative. I am originally from Puerto Escondido, Oaxaca, Mexico. I was an accountant in my country. I came to Nashville in 2007. I have worked in different types of jobs in Nashville including housekeeping, construction site cleaning, office cleaning, selling food from home. I am a woman with the desire to help our community in whatever way I can. If I don't have the solution to what is required at that time, I share the information so that someone else can help. I am a loyal admirer of all women because I can see that each and every one of us has special talents which are worthy of admiration. I really enjoy spending time with my family. I believe that family is the basis of everything. If we are all well, things and life will flow better. In my spare time I work in my garden, I love flowers and I enjoy growing vegetables and fruits."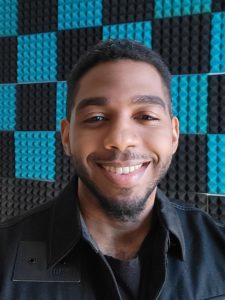 Emmanuel Pardilla, Treasurer
NYC Network of Worker Cooperatives, At-Large Director, Elected 2021 – 2023 term
Emmanuel is a communist, vegan, writer and the son of black poor-working class Dominican immigrants that found their way to the US after enduring years of dictatorship in the Dominican Republic. He is a volunteer tenant organizer with a grassroots mass organization known as the South Bronx Tenants Movement where he organizes Black & Brown tenants in his neighborhood of Mott Haven. Being involved in a range organizing fights throughout the years has shaped and molded his worldview and commitment to social change. He graduated with his Master in Labor studies from the CUNY School of Labor and Urban Studies. And in his free time, you'll find him either riding his bike around or out of the city, or chilling at the Uptown Veg juice bar drinking a random natural juice with a lot of ginger.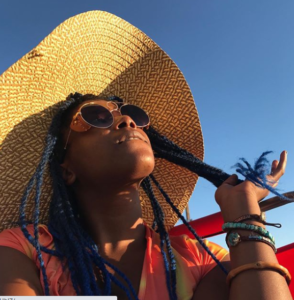 Dominique Pearson
Philadelphia Area Cooperative Alliance, Western Regional Representative, appointed 2022
Dominique is a lover, a fighter, a daughter, and a sister. They are an herbalist, rootworker, food and economic justice educator, born and raised in Tongva lands, Compton and Los Angeles, CA. Dominique is committed to the practive of culture-keeping, the liberation of their people and the freedom dreams of their ancestors. A Black Mississippi Chahta woman, Dominique continues to help community build systems for a liberatory future.They are deeply involved in the work of mutual aid and alternative realities, as a founder of Black Roots Herbals LLC, member of Mutual Aid Disaster Relief and a founding member of the Baltimore Street Medic Collective. They offer that same holistic support to Black business that are rooted in community, as a Co-op Business Developer with the Philadelphia Area Coop Alliance.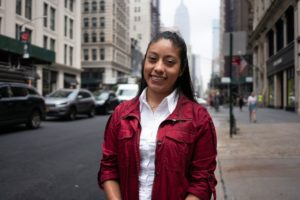 Diana Perez
Radiate Consulting NY, Eastern Regional Representative, elected 2022 – 2024 term
Diana is a worker-owner, co-founder of Radiate Consulting New York. She is passionate about entrepreneurship, problem-solving, and gender and economic equality. Diana has been actively involved in diverse social and cultural initiatives with different community-based organizations dedicated to protect and expand economic access, educational attainment, political influence, and opportunities for Latinx and immigrant communities. She is fluent in English and Spanish, and holds a B.A. degree in Economics and Mathematics from the City College of New York.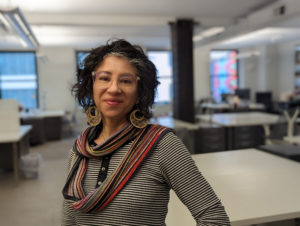 Regional directors are elected by a majority of members from each region, and either resides in the region they represent or work for an entity whose primary operations are located in the region.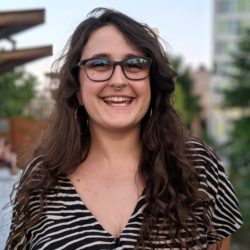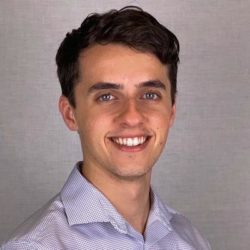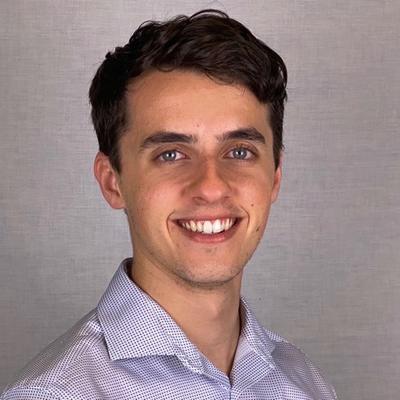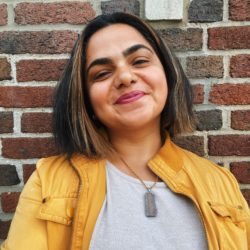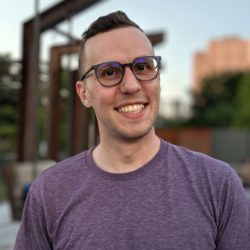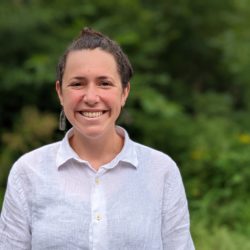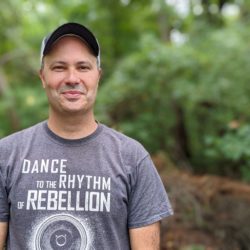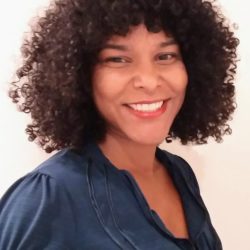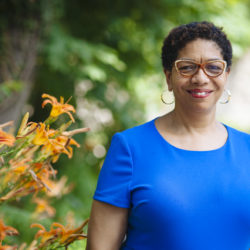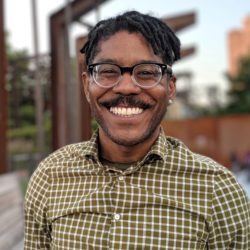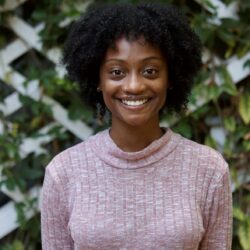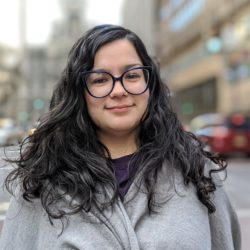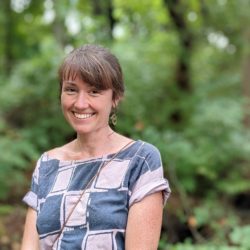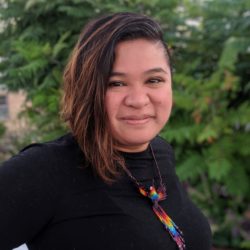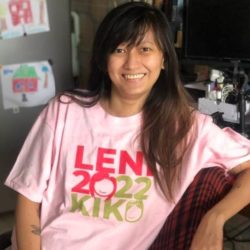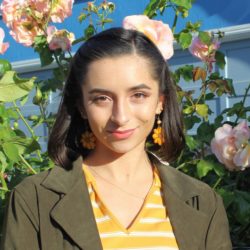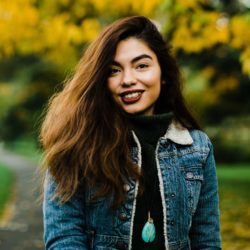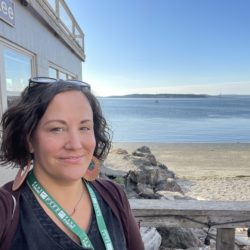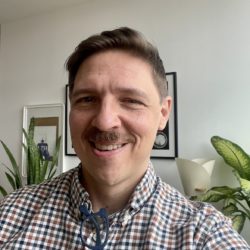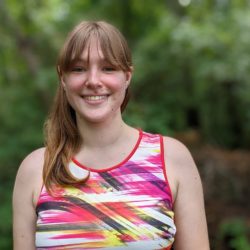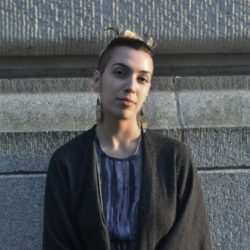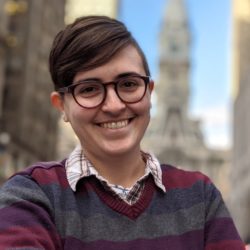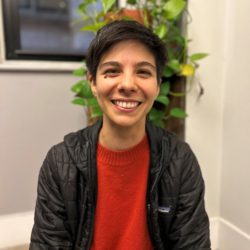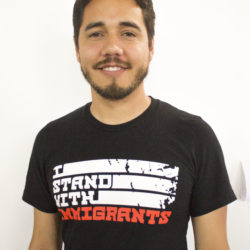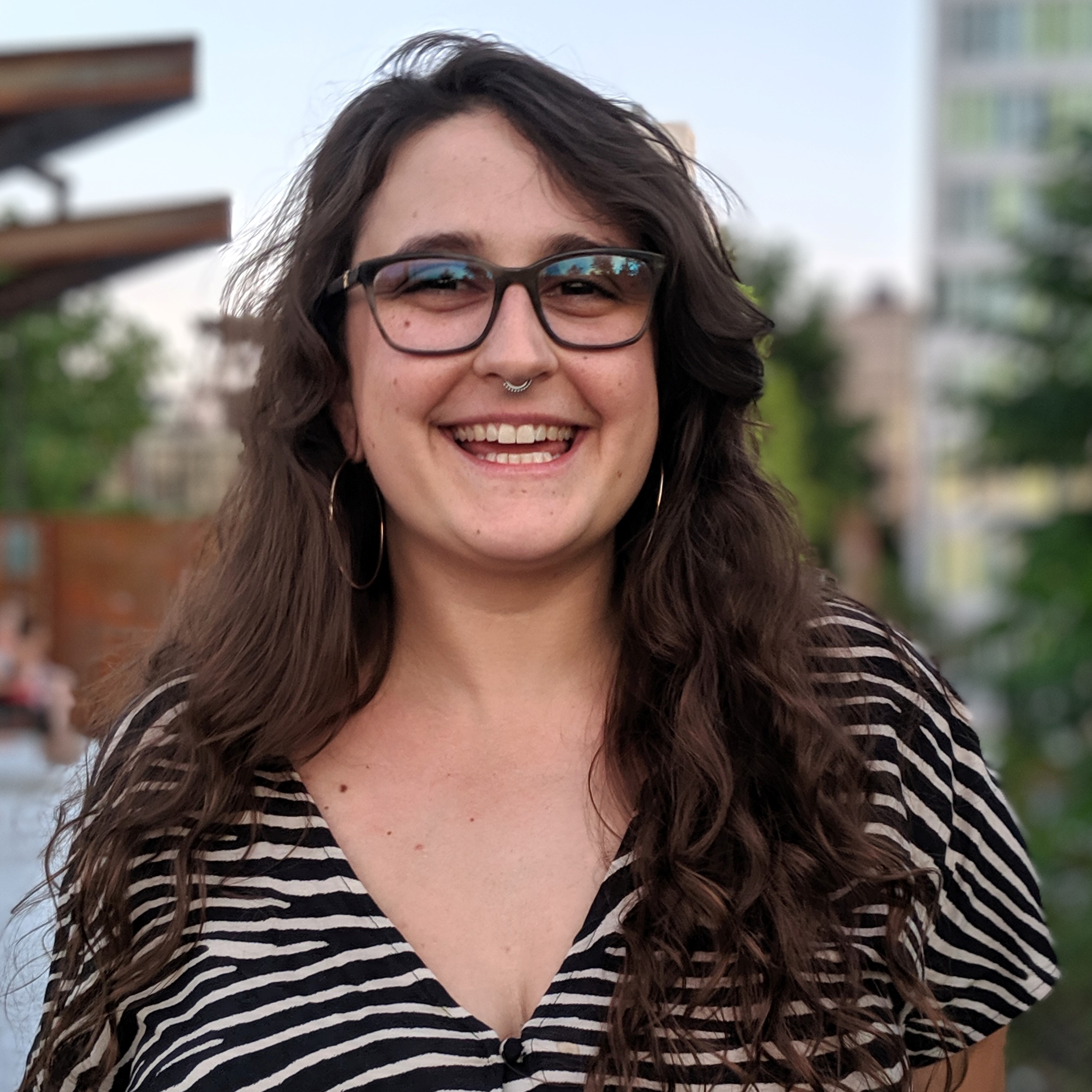 Kate Barut - kate [at] usworker [dot] coop
Membership Manager

Kate Barut (she/hers/ella) is the Membership Manager at the US Federation of Worker Cooperatives. Originally from New York City, she now lives in Philadelphia. Kate comes to her work at the federation after being a worker-owner of Caracol Language Coop, a women and Latinx im/migrant-led cooperative of interpreters and translators working to create spaces of language justice in our movements and communities. At Caracol she served as an interpreter, general coop coordinator and member of the membership and finance committees. Before that, she worked as a labor/community organizer. She is a certified Spanish/English interpreter, birth doula, medicinal plant lover and beginner-gardener who is always looking for ways to bridge gaps, build community and share strategies for cooperation and community autonomy.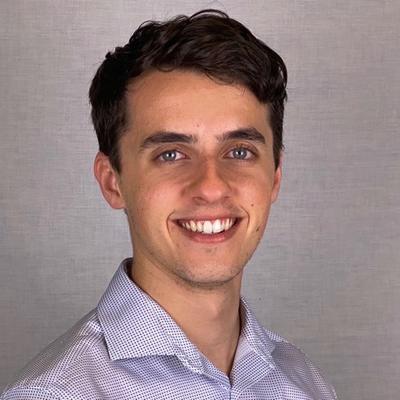 Michael Brennan - michael [at] usworker [dot] coop
Strategy Coordinator

Michael Brennan (he/they) is the Strategy Coordinator for the US Federation of Worker Cooperatives. He was introduced to the worker co-op ecosystem as a worker-owner of the Maryland Food Collective at the University of Maryland, College Park. In addition to organizing with the Federation, Michael is engaged with the national movement for public banks, the "Modern Monetary Theory" heterodox economics community, the Democratic Socialists of America's Green New Deal campaign and the DC cooperative ecosystem.  In his free time, Michael enjoys making music, running, riding his bike, eating vegan food, reading, watching movies and discussing politics with friends.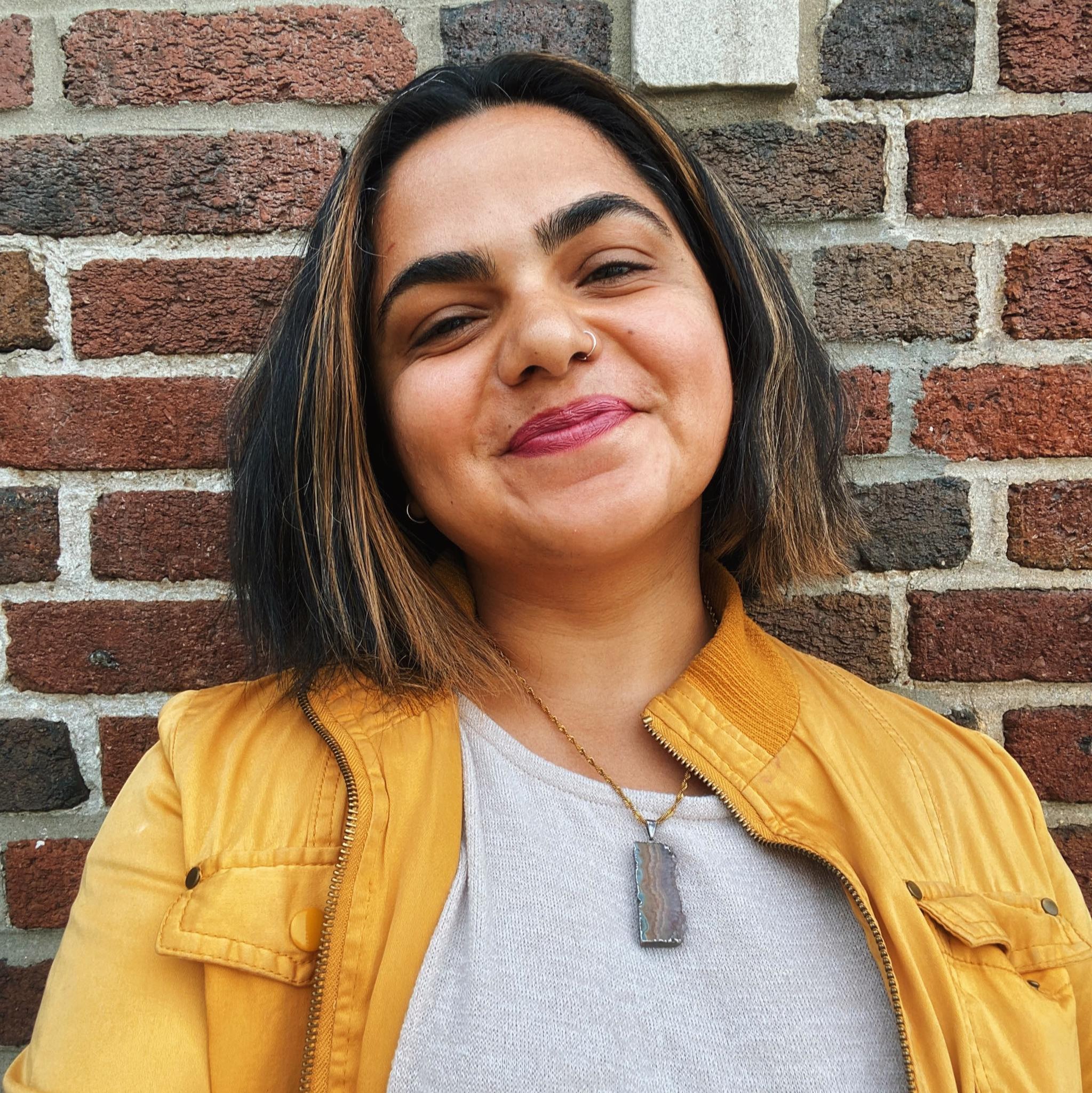 Tehmina Brohi - tehmina [at] usworker [dot] coop
Membership Director

Tehmina Brohi (she/hers) is the Membership Director at the US Federation of Worker Cooperative. She is a Pakistani-born, NYC-cultivated, citizen of the world. She has experience as a community organizer, cooperative developer and a small business owner. She is also the founder and owner of the cross-cultural lifestyle brand Istani - which uplifts and preserves indigenous Pakistani textile crafts. Connecting to her roots and learning about indigenous principles of production has also inspired her approach on equitable modes of production and exchange. Currently, she is also on the steering committee of Happy Family Night Market, a recently-converted multi-stakeholder cooperative which celebrates the Asian diaspora through food, art, and education. In NYC, Tehmina also sits on the board of the NYC Network of Worker Cooperatives. Tehmina is inspired by the methods of exchange and relationship building that the solidarity economy presents and is excited to move this work forward by adding her perspective and skills to the worker-cooperative sector. In all that she does, Tehmina values and upholds collaboration, creativity, joy and authenticity.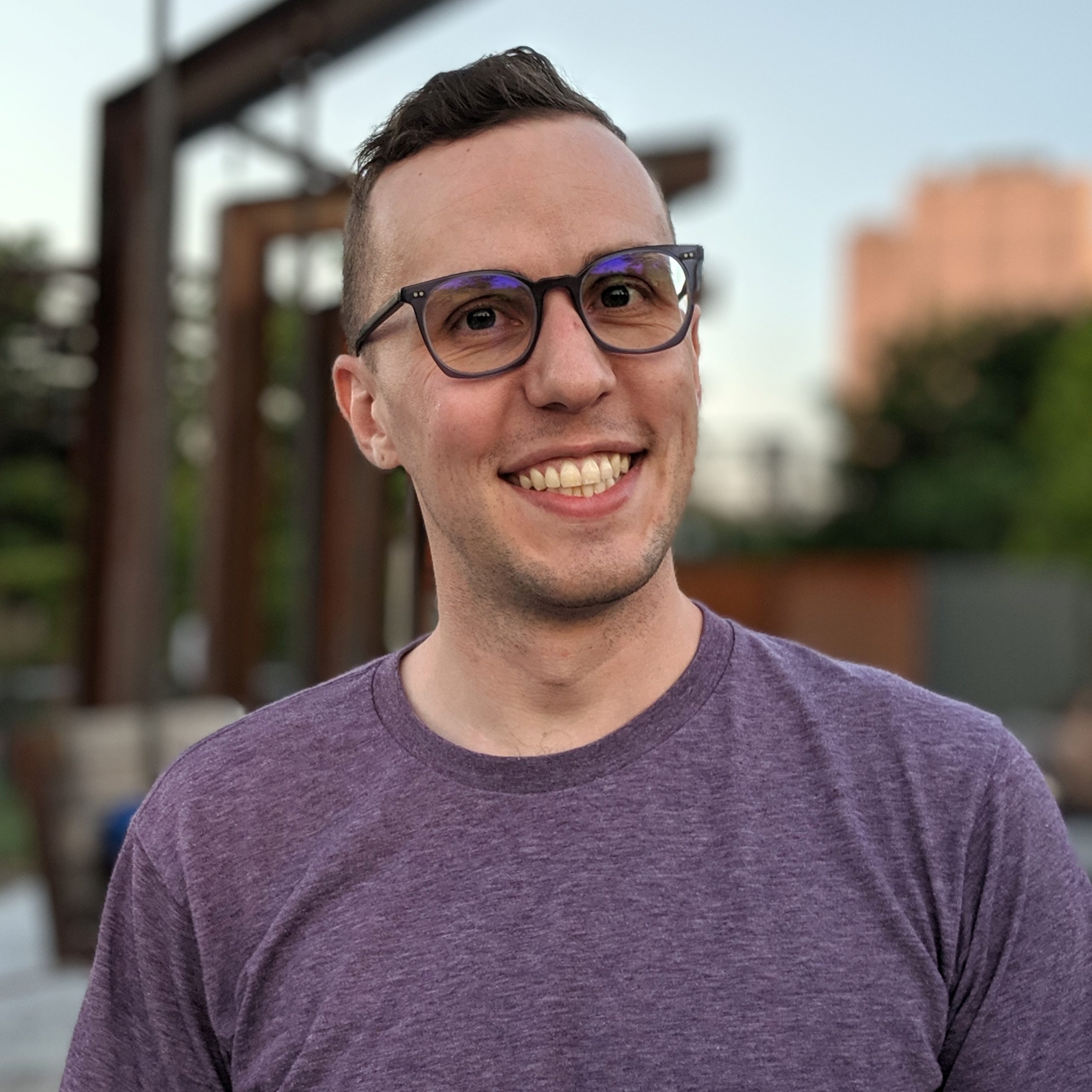 Morgan Crawford - morgan [at] usworker [dot] coop
Systems Manager

Morgan is the Systems Manager for the U.S. Federation of Worker Cooperatives. First introduced to cooperatives through living in student and community housing co-ops in California and Iowa, he served as Director of Education for the North American Students of Cooperation (NASCO) for over four years before joining the USFWC. In his current role, Morgan supports the USFWC's operations and infrastructure, helping to keep things running smoothly and effectively.
Morgan strives to support the development a cooperative movement that is universally accessible, socially just, economically democratic, and environmentally sound. He is a governance nerd, a passionate educator, and a lover of effective and supportive meeting facilitation. In his free time, Morgan can be found sailing a historic tall-ship around the New York Harbor, singing with the NYC Gay Men's Chorus, and spending time with his family.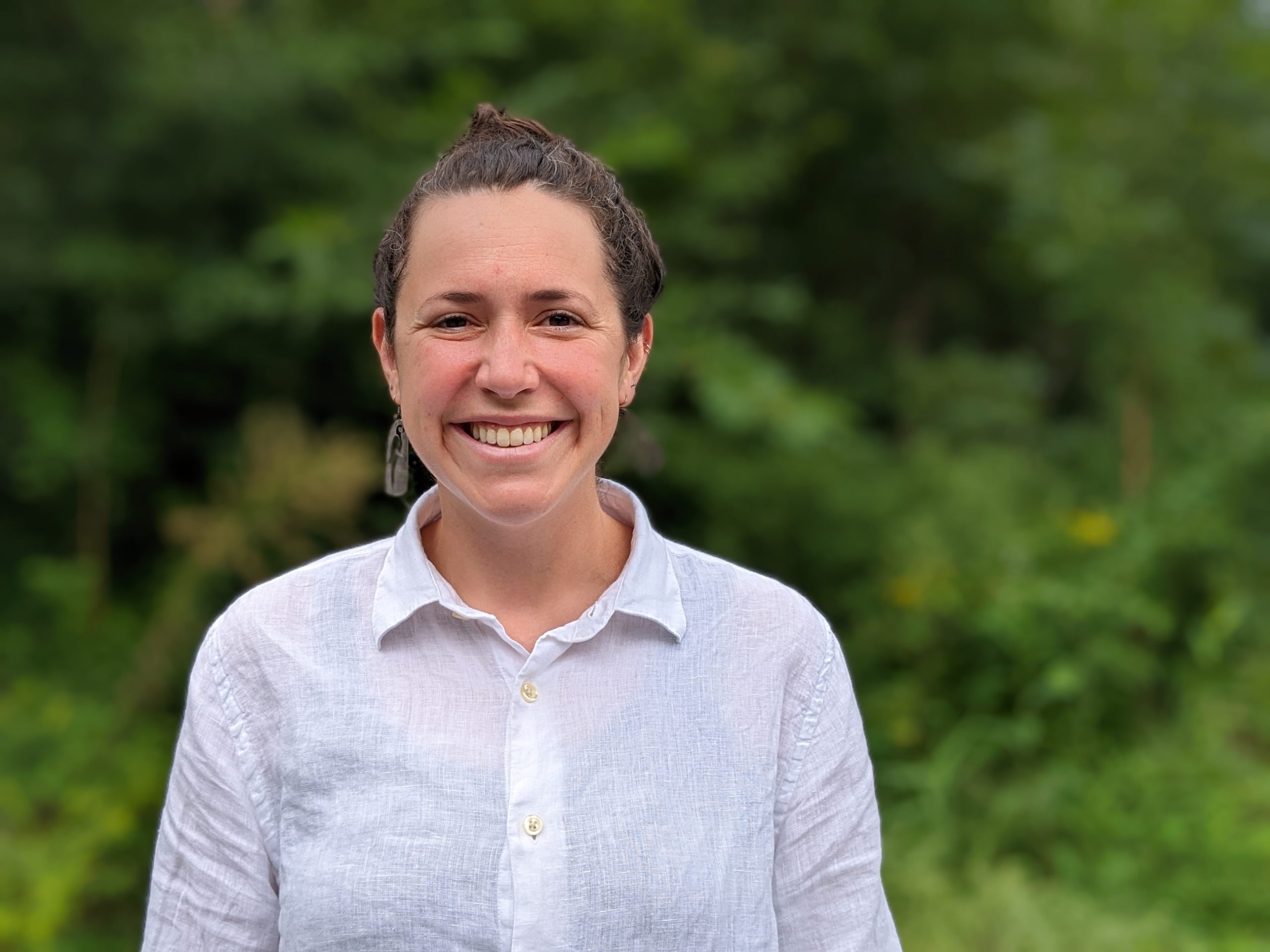 Maureen Darras - maureen [at] usworker [dot] coop
Co-op Clinic Training Manager 
Maureen is the Co-op Clinic Training Manager at USFWC. Born and raised in Queens, NY, she has spent over a decade living in rural areas across the country and across Chile participating in peoples' movements. Most recently she served as cooperative developer and agroecology coordinator with Community to Community Development, a farmworker-led organization in Washington State. She now lives in New Mexico and is excited to support cooperativism in the Southwest.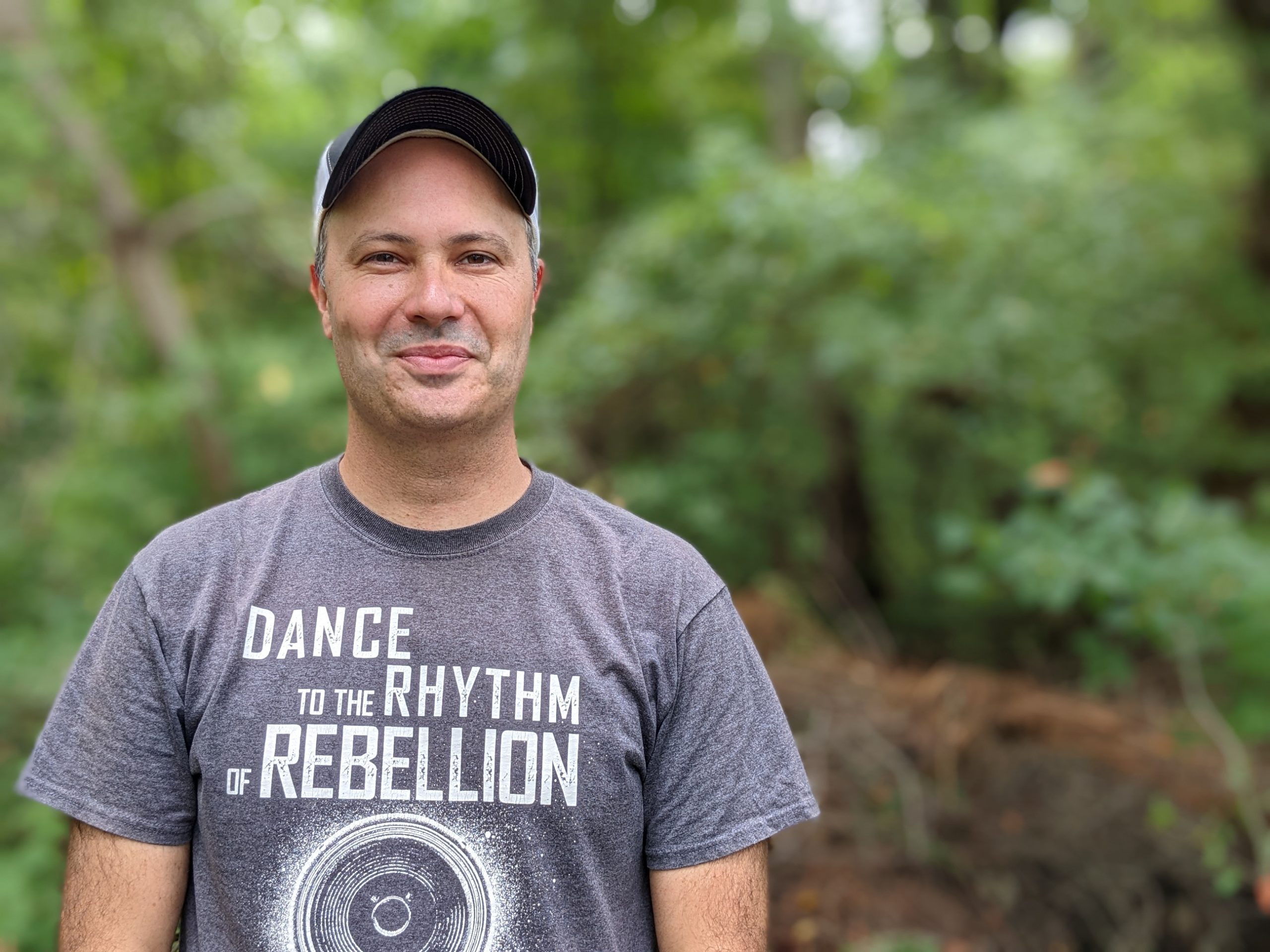 Matt Feinstein - matt [at] usworker [dot] coop
Co-op Clinic Technical Assistance Manager
Matt
Feinstein is the Co-op Clinic Technical Assistance Manager with the U.S. Federation of Worker Cooperatives. Before that he was a peer advisor with Co-op Clinic and specialized in co-op governance and decision-making processes.  He is based in Central Massachusetts and is a worker owner of Future Focus Media Co-op and Co-Founder of Global Village Farms, a center for land-based education, farming and co-op development. For over ten years he was the co-director of Worcester Roots, a grassroots co-op organizing group that focuses on urban worker cooperatives with a social justice lens.
Matt
 is passionate about social and environmental justice organizing, worker cooperatives and supporting youth to become agents of change. Using documentary film as a tool for connecting social movements worldwide, 
Matt
speaks English, Spanish, Portuguese and French and has collaborated on film projects with groups in Argentina, Brazil and Worcester, MA.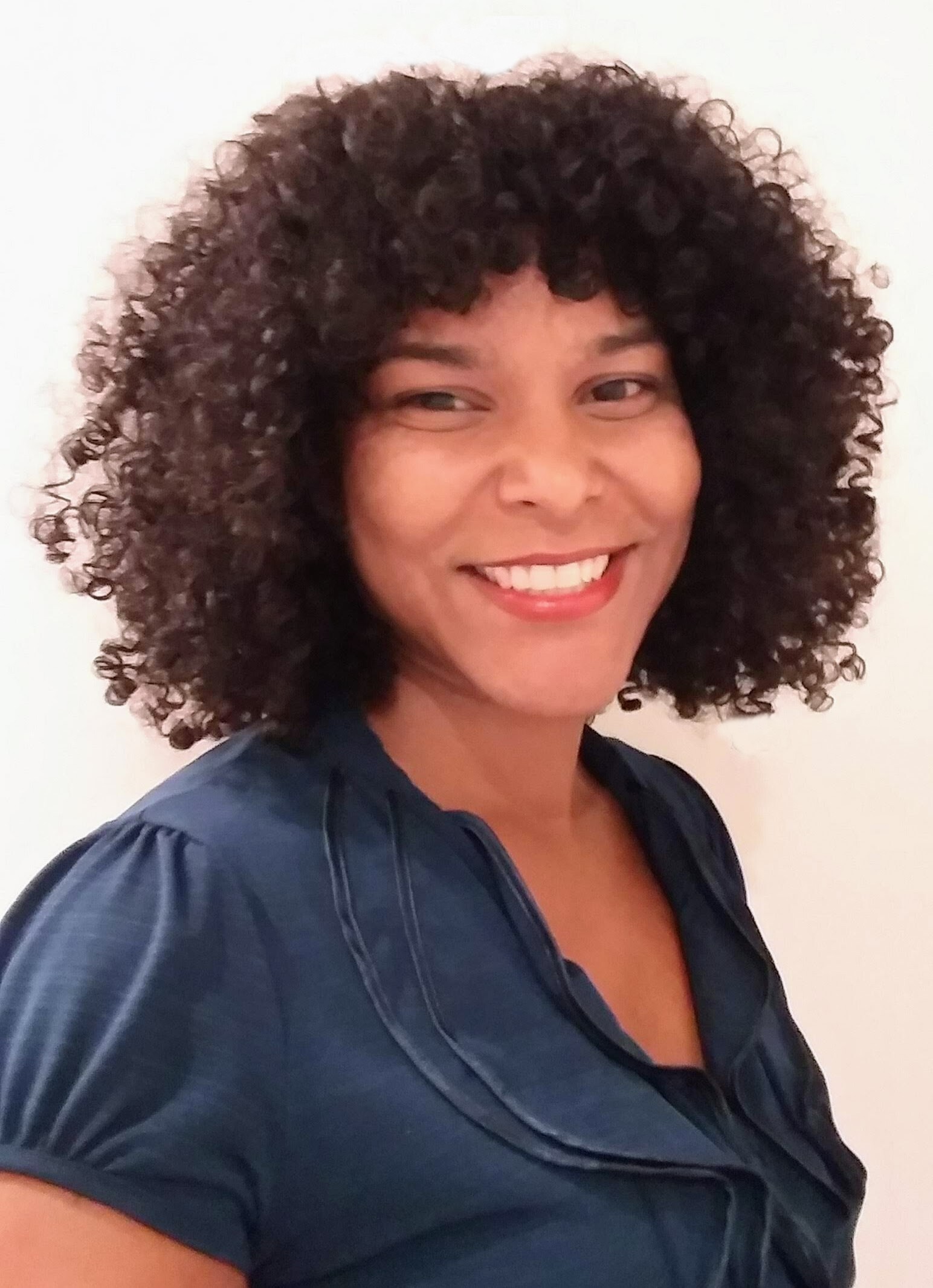 Jamie Gill - jamie [at] usworker [dot] coop
Administrative Manager

Jamie Gill (she/her) is the Administrative Manager for the U.S. Federation of Worker Cooperatives. Jamie has over 15 years of experience as an administrator in the public and private sector and is excited to now be using her skills in the non-profit, worker cooperative arena in service of economic justice. Originally from Jamaica, she now lives in Atlanta with her daughter and spends her spare time trying to keep her plants alive, going to the gym and otherwise doing very little.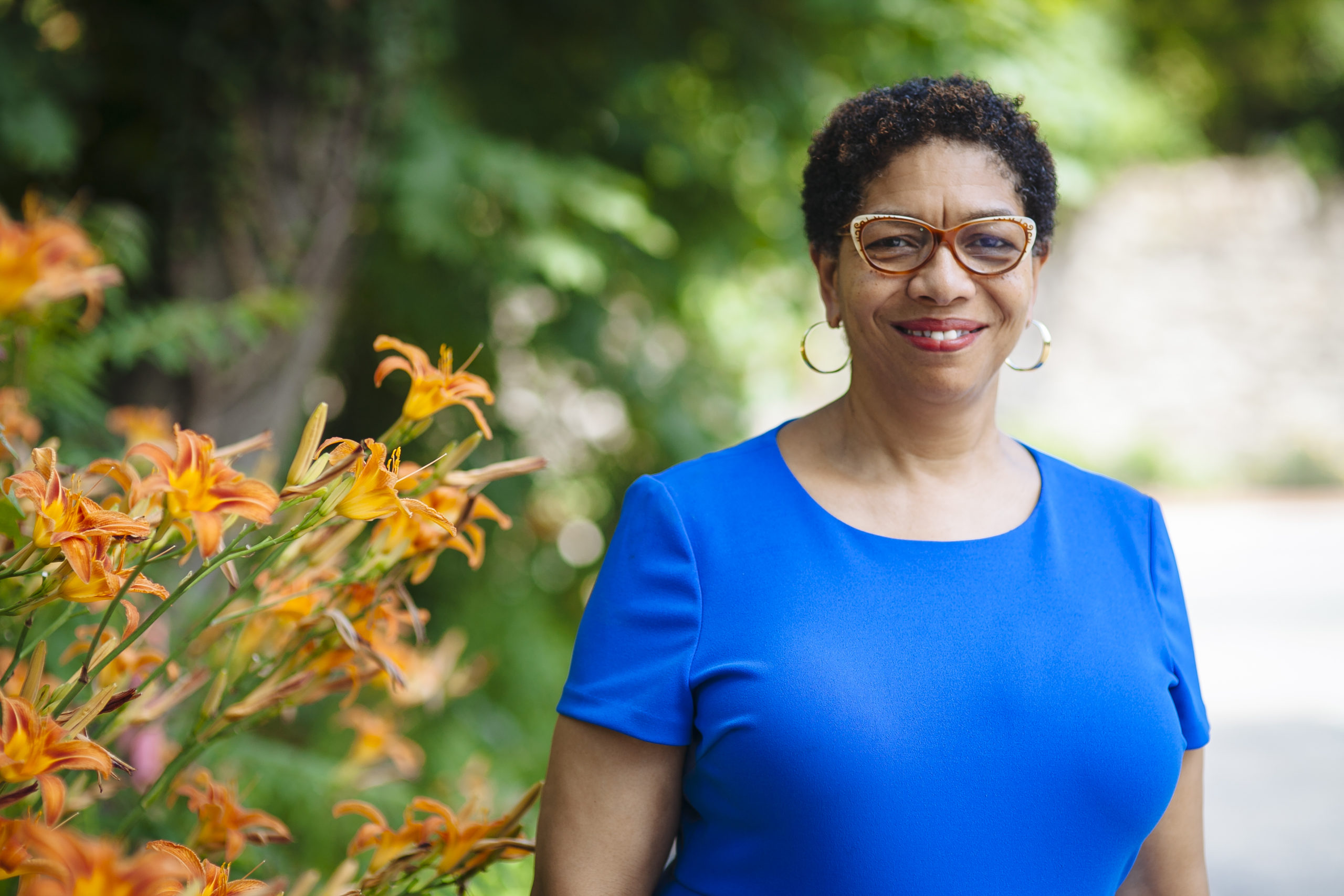 Annette Griffin - annette [at] usworker [dot] coop
Bookkeeper, contractor

Annette Griffin is a bookkeeper by trade earning and cooperator by chance, who grew up in Philadelphia, PA. On the job, training and volunteering has been the foundation of her passion to advocate on several platforms. Annette was introduced to the cooperative business model as the Office Manager / Bookkeeper of Valley Greene Apartments, a housing coop in Philadelphia, PA and a founding member of the Philadelphia Area Cooperative Alliance (PACA).
Participation in PACA 20/20 Study Circle inspired Annette to start the mission of turning the study circle into a worker / owner cooperative bookkeeping business, A & Associates Bookkeeping Collective, and to serve on the PACA's Board of Directors. As a board member, Annette is using her Round Sky Solutions Facilitative Leadership Skill training as a source of reference as PACA transitions into a worker's self-directed non-profit. Annette's current focus is growing the local economy through democratically managed workplaces.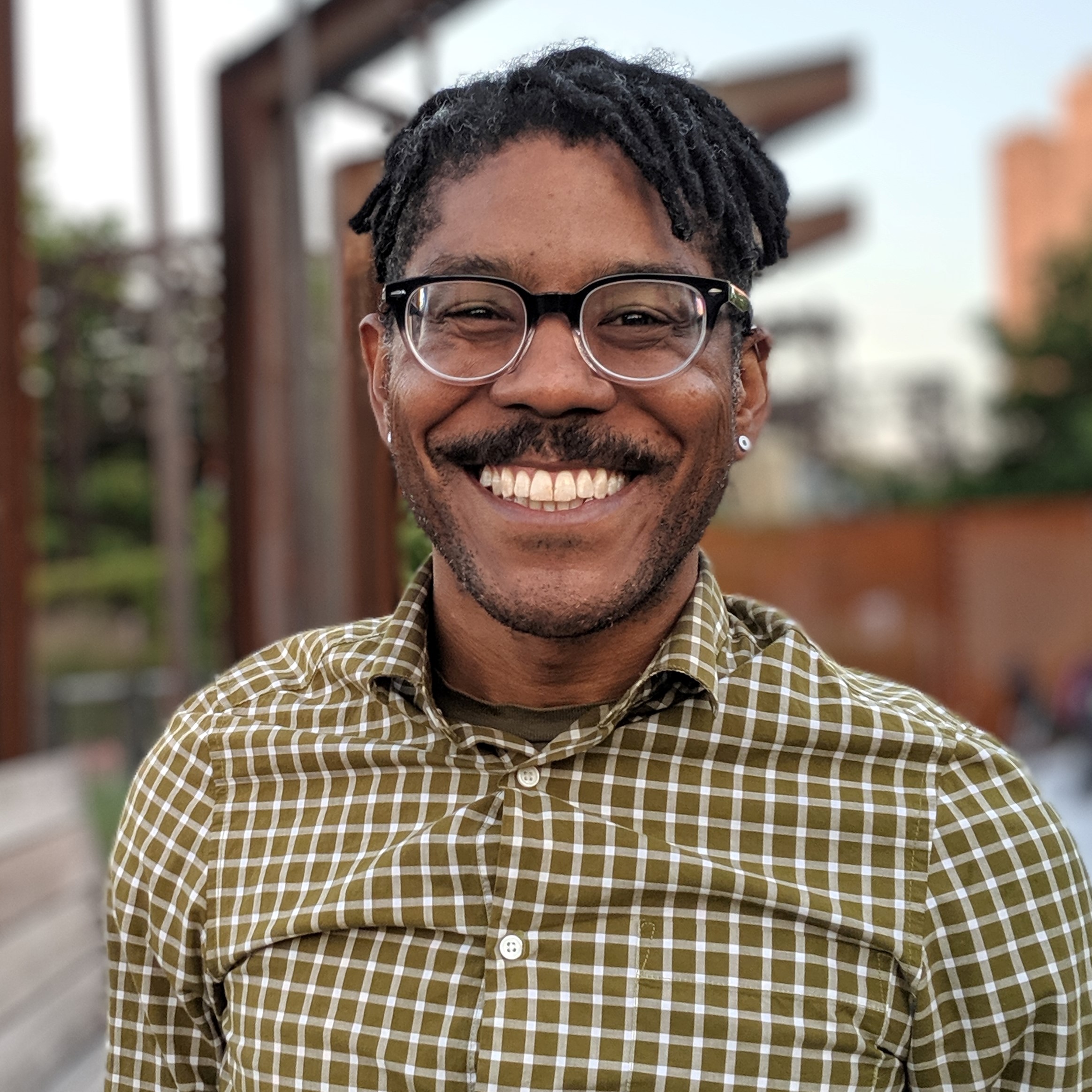 Esteban Kelly - esteban [at] usworker [dot] coop
Executive Director
Esteban Kelly is the Executive Director for the US Federation of Worker Cooperatives (USFWC), founding President of the freelancer co-op Guilded, and a worker-owner and co-founder of AORTA (Anti-Oppression Resource & Training Alliance– a worker co-op that has built capacity for hundreds of social justice projects through intersectional training and consulting.) Esteban works to expand economic democracy through forms of multi-racial solidarity and collective ownership. He foregrounds political education, systemic thinking and abolitionist principles into visionary organizing.
Esteban was a co-founder and first board President of the cross-sector Philadelphia Area Cooperative Alliance (PACA) and has served on numerous boards including the Democracy At Work Institute, the US Solidarity Economy Network, and the Cooperative Development Foundation. In 2011 Esteban was inducted into NASCO's Cooperative Hall of Fame in recognition of his decade of leadership on their board and as their Director of Education & Training. He previously worked at the New Economy Coalition and also served as a mayoral appointee and briefly co-chair of the Philadelphia Food Policy Advisory Council. For eight years he was a manager leading food justice education and organizational development as a worker-owner at Mariposa Food Co-op, while the grocery store was still managed by a staff collective. Esteban currently serves on the boards of NCBA–CLUSA, the Cooperative Innovation Lab, Policy Advocates for Sustainable Economies, and the international worker co-op association known as CICOPA.
Esteban is a Ford Global Fellow, a Margaret Burroughs Fellow in the Social Justice Portals Project at University of Illinois-Chicago, an Executive Fellow of the Institute for the Study of Employee Ownership and Profit Sharing at Rutgers University, and a Futures 4 Good Fellow in the Equitable Enterprise Initiative at the Institute for the Future. He is a member of the Climate + Community Project and the all-volunteer Philly Stands Up collective; the latter advances abolition through community accountability and transformative justice practices. Esteban is an advisor to the multi-stakeholder musician's co-op Ampled, the Platform Co-ops Consortium, Making Worlds Bookstore Cooperative, and the Movement for Black Lives.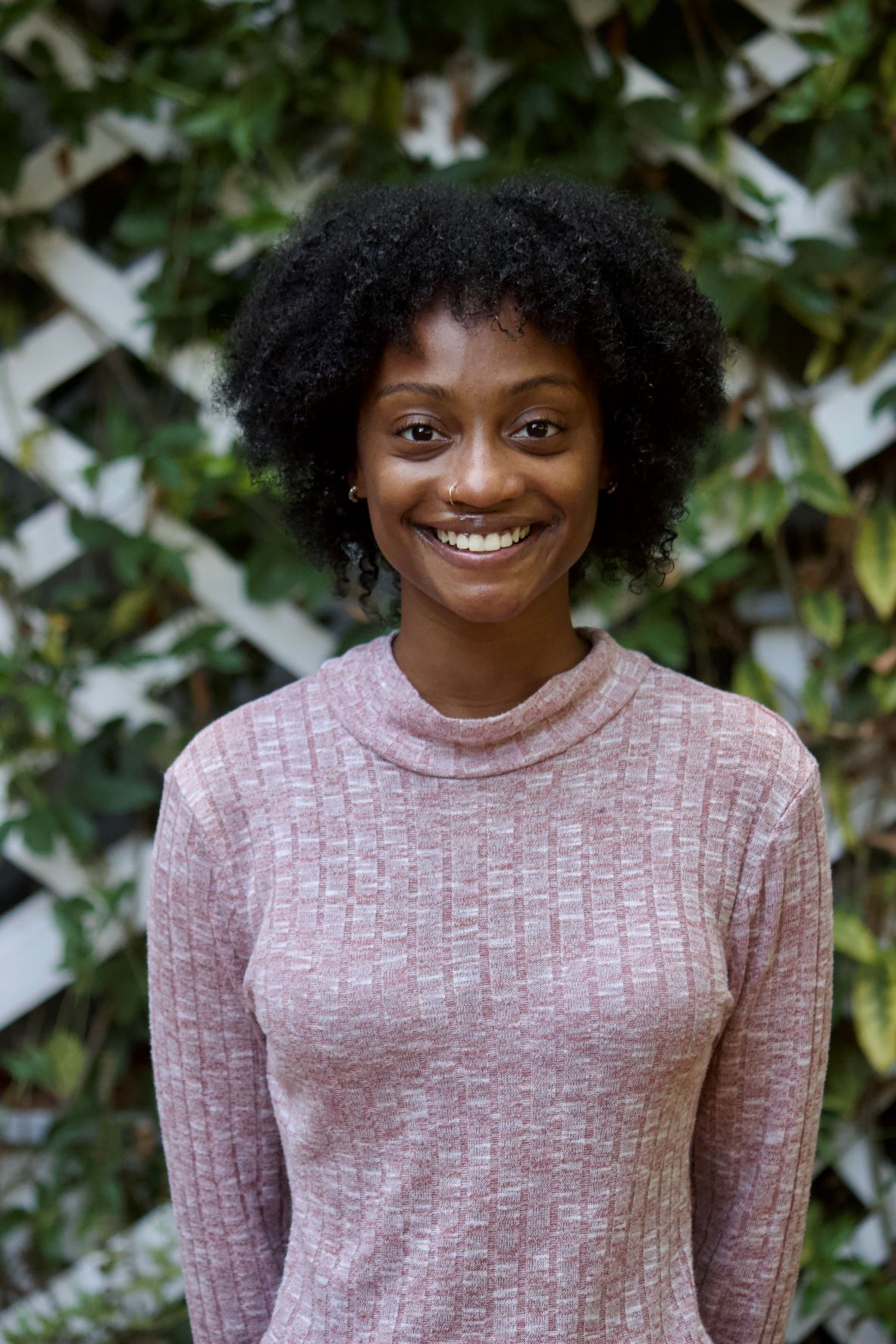 Destiney Lee - destiney [at] usworker [dot] coop
Training & Consulting Manager

Destiney Lee (she/her) is the Training & Consulting Manager for the U.S. Federation of Worker Cooperatives. Southern-born and raised, she spent several years organizing national campaigns to advance economic, environmental, racial, and gender equality. She has experience facilitating conflict resolution and cultural transformation processes regarding justice, equity, and anti-oppression. She enjoys using her communication and organizational skills to serve her family and community. In addition to her professional work, Destiney is a committee lead for a North Carolina non-profit called Our Opportunity 2 Love & Heal Coalition, which focuses on gun violence prevention and creating healing spaces for survivors. Destiney graduated with a B.A. in Environmental Studies with a concentration in Advocacy and Policy. Along with her love for facilitation, she enjoys gardening, bike riding, hiking, other outdoor activities, and spending quality time with her family.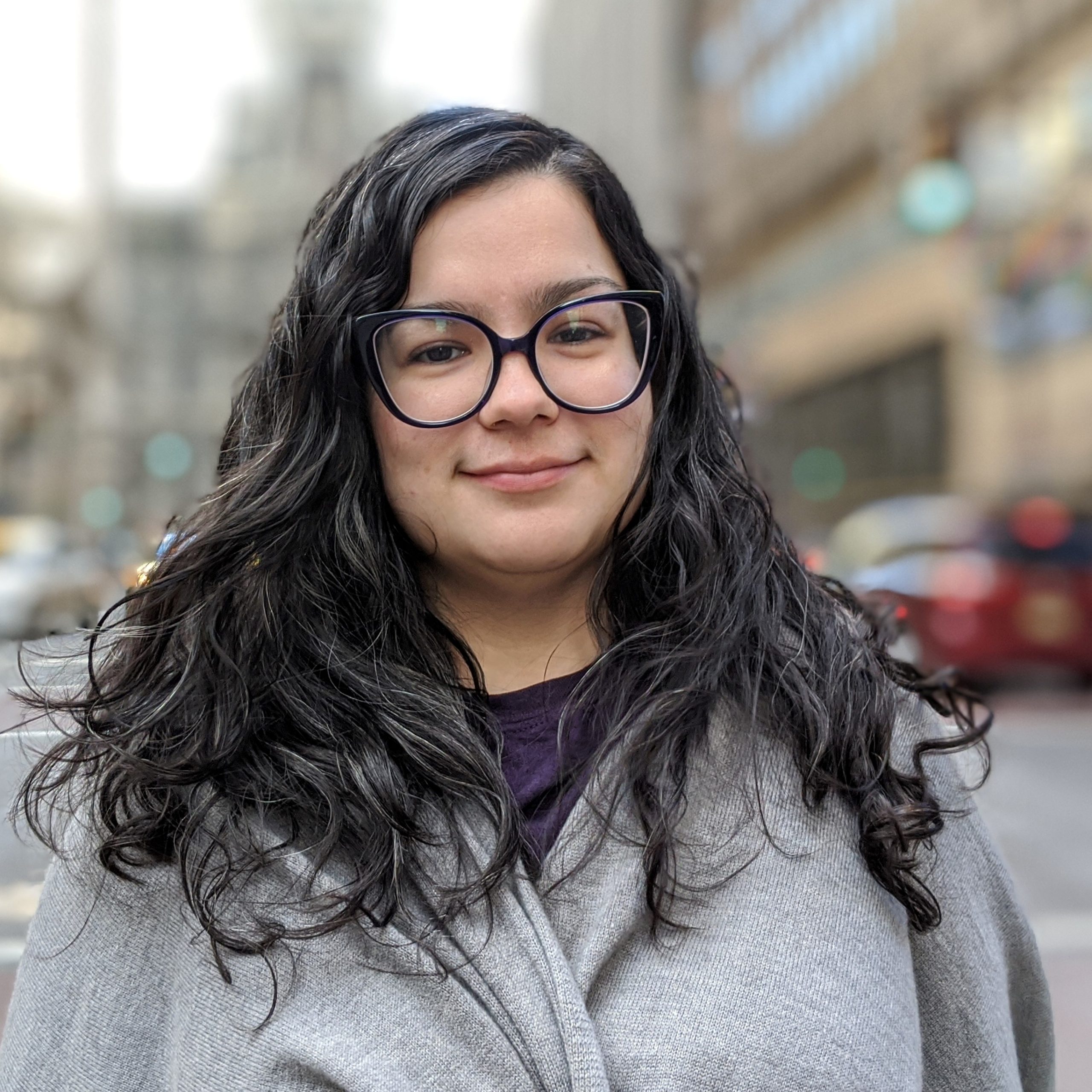 Elizabeth Lopez - elizabeth [at] usworker [dot] coop
Operations Manager
Elizabeth López (she/her/ella) is the Operations Manager at the US Federation of Worker Cooperatives. Elizabeth was born and raised on the South Side of Chicago, the daughter of two working class Mexican immigrants who taught her how to luchar. She began organizing for immigrant rights and reproductive justice, which led her into labor organizing. While getting her MA in Latin American Studies at Vanderbilt University, she found Workers' Dignity- a Nashville worker center led by member low wage workers organizing for economic and transit justice- and eventually served as Operations Manager and Interim Co-Director. Elizabeth recently returned to the Philly area and is usually found exploring, reading, making things, and eating delicious food with her partner and their dog. Her passions lie in being a "builder" and helping folks empower themselves to fight back, organize and transform our lives.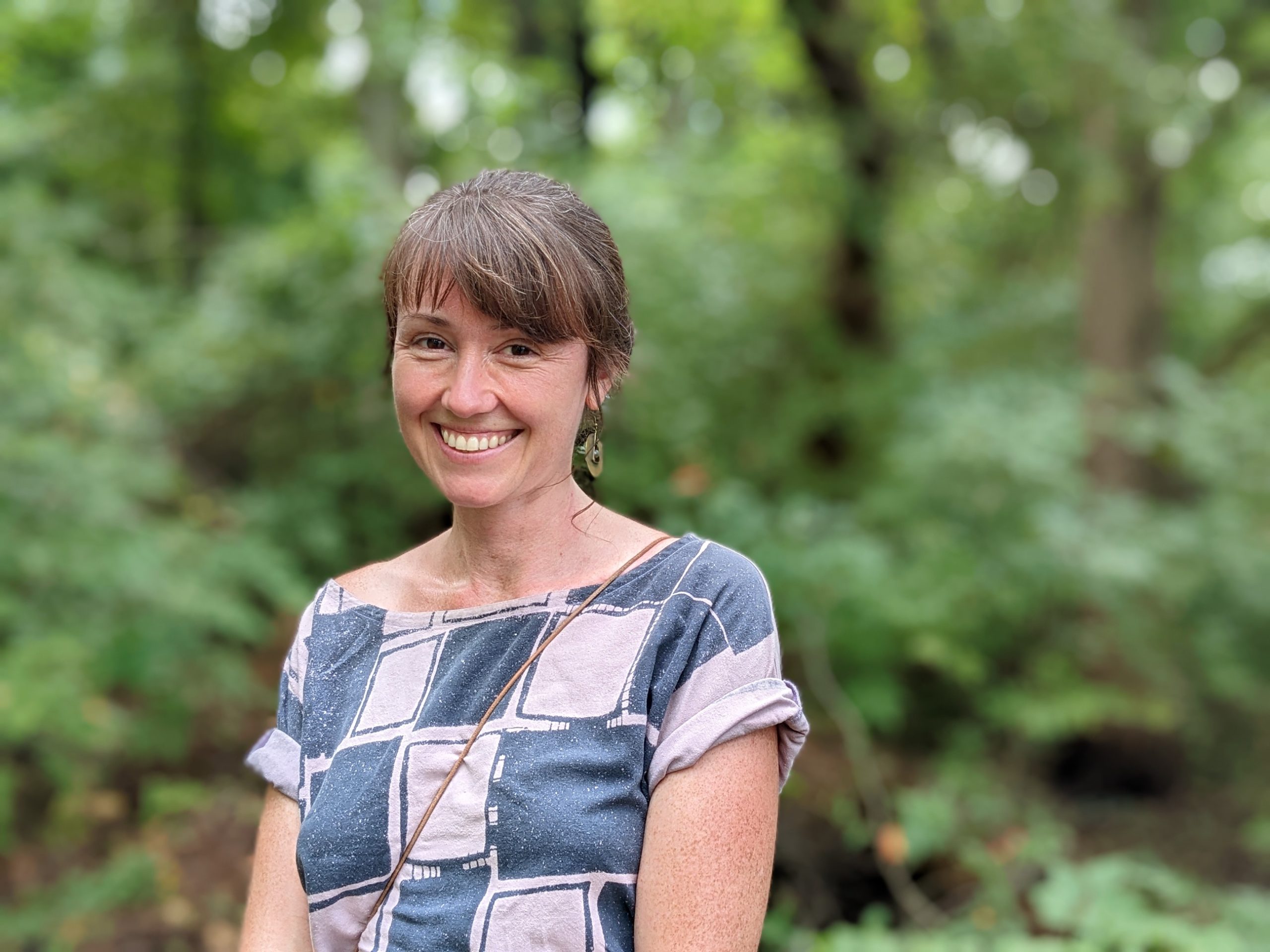 Savanna Lyons - savanna[at] usworker [dot] coop
Managing Director
Savanna
 has 12 years of experience working with food-based social enterprises and co-ops in Appalachia, Iowa, and across the United States. Her focus has been on food justice, dignified work in the food sector, and self determination for people living in depressed rural economies. At the Leopold Center for Sustainable Agriculture, at Refresh Appalachia, and as founding director of the West Virginia Food and Farm Coalition, 
Savanna
 has facilitated entrepreneurial learning communities, raised and managed millions of dollars in technical assistance, directed a work-based college program in sustainable food, and run multiple distribution enterprises. Her program on food hub financial self-evaluation, developed with the Leopold Center and the Wallace Center at Winrock International, won a prize from the Agricultural & Applied Economics Association and has been used by trainers around the country. 
Savanna
 is also a community organizer with a passion for economic, racial, and health justice. As a leader of Rise Up WV and West Virginia Citizen Action she organized successful campaigns to defend SNAP, cap insulin co-pays, and expand Medicaid dental benefits to over 200,000 adults. Most recently she was a national organizer for MoveOn, helping to build one of the largest relational organizing programs in U.S. history. 
Savanna
 currently lives in eastern Tennessee, on a small farm in the foothills of the Smoky Mountains.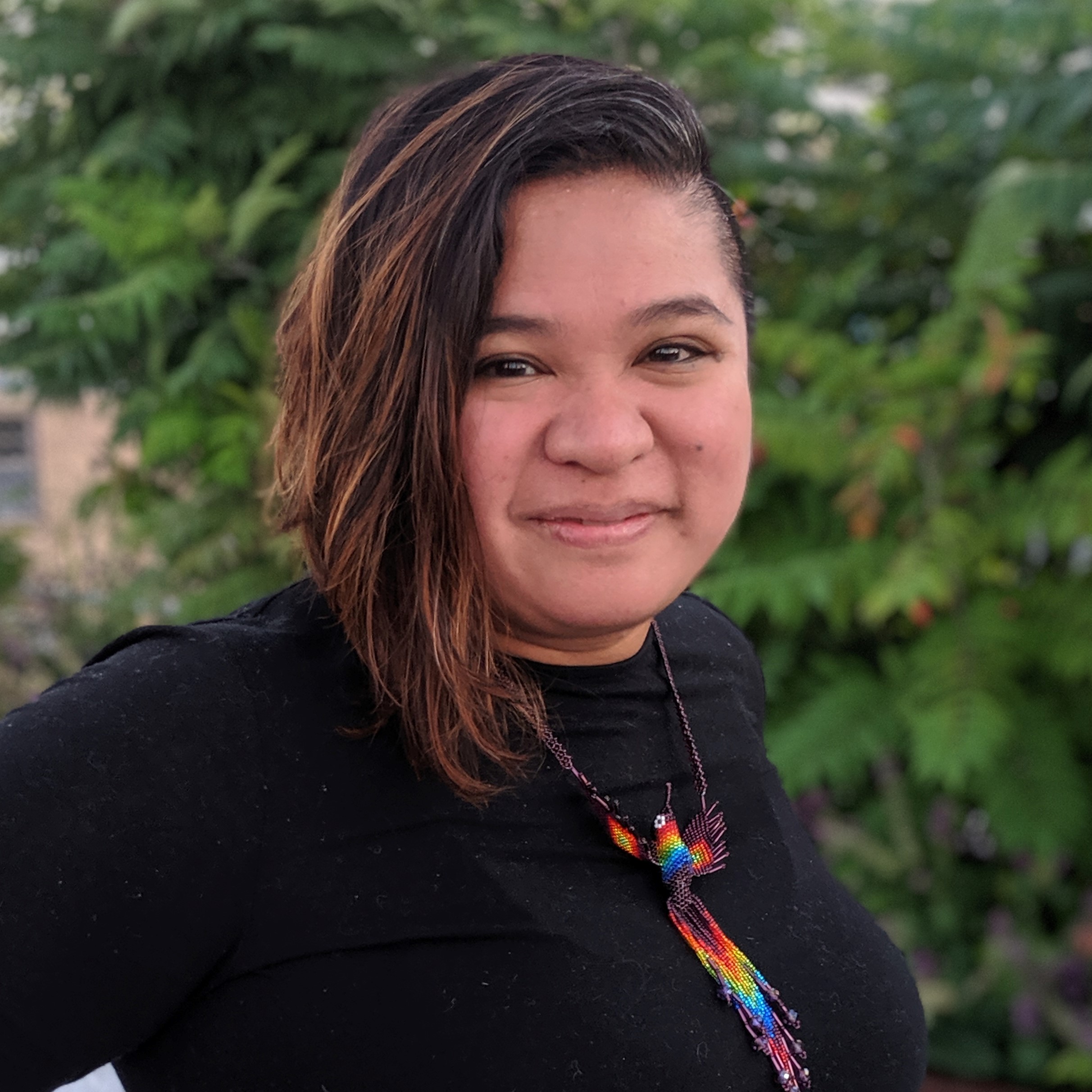 Mo Manklang - mo [at] usworker [dot] coop
Policy Director

Mo Manklang (she/they) is the Policy Director for the U.S. Federation of Worker Cooperatives, leading policy efforts at the federal level, and works with partners on state and local advocacy initiatives. Mo has been a local and national organizer for cooperatives and social justice issues in a variety of roles, including five years with Philadelphia's social impact news site Generocity.org. A Philadelphia native, Mo is cofounder of the Philadelphia Area Cooperative Alliance, and has served many organizations throughout her career, including the Sustainable Business Network of Philadelphia, the Kensington Community Food Co-op, and the Alliance for a Just Philadelphia.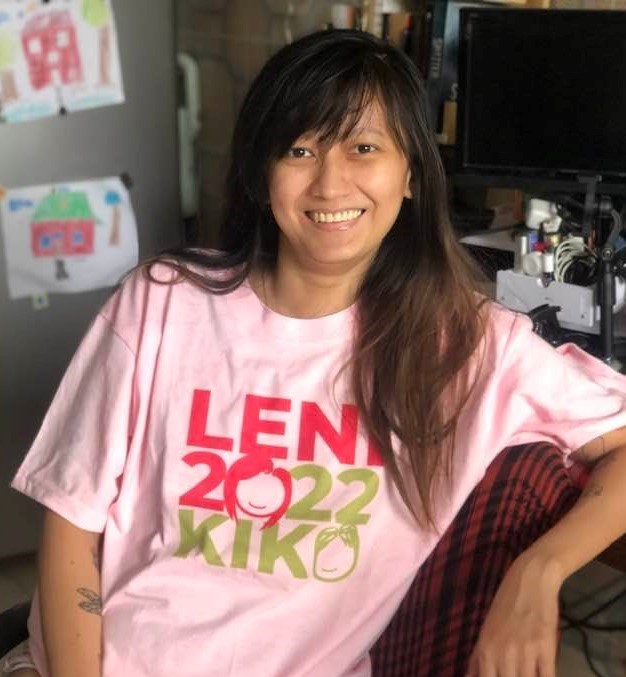 Chloe Montañez
Executive Assistant, contractor
Chloe is a Filipina administrative assistant with 6 years of experience working alongside a wide range of clientele: visual artists, course creators, professors, producers, midwives, and political campaign managers, among many others. She joined USFWC in 2021 and it brings her genuine happiness that she is able to help Esteban and the team schedule meetings and maintain their calendars. Chloe loves reading dystopian fiction and listening to djent and progressive metal. She spends a lot of her free time with her blended family of 5, e-biking around town. She dreams of supporting environmental advocates, reproductive health workers, and organizations that empower the marginalized sectors.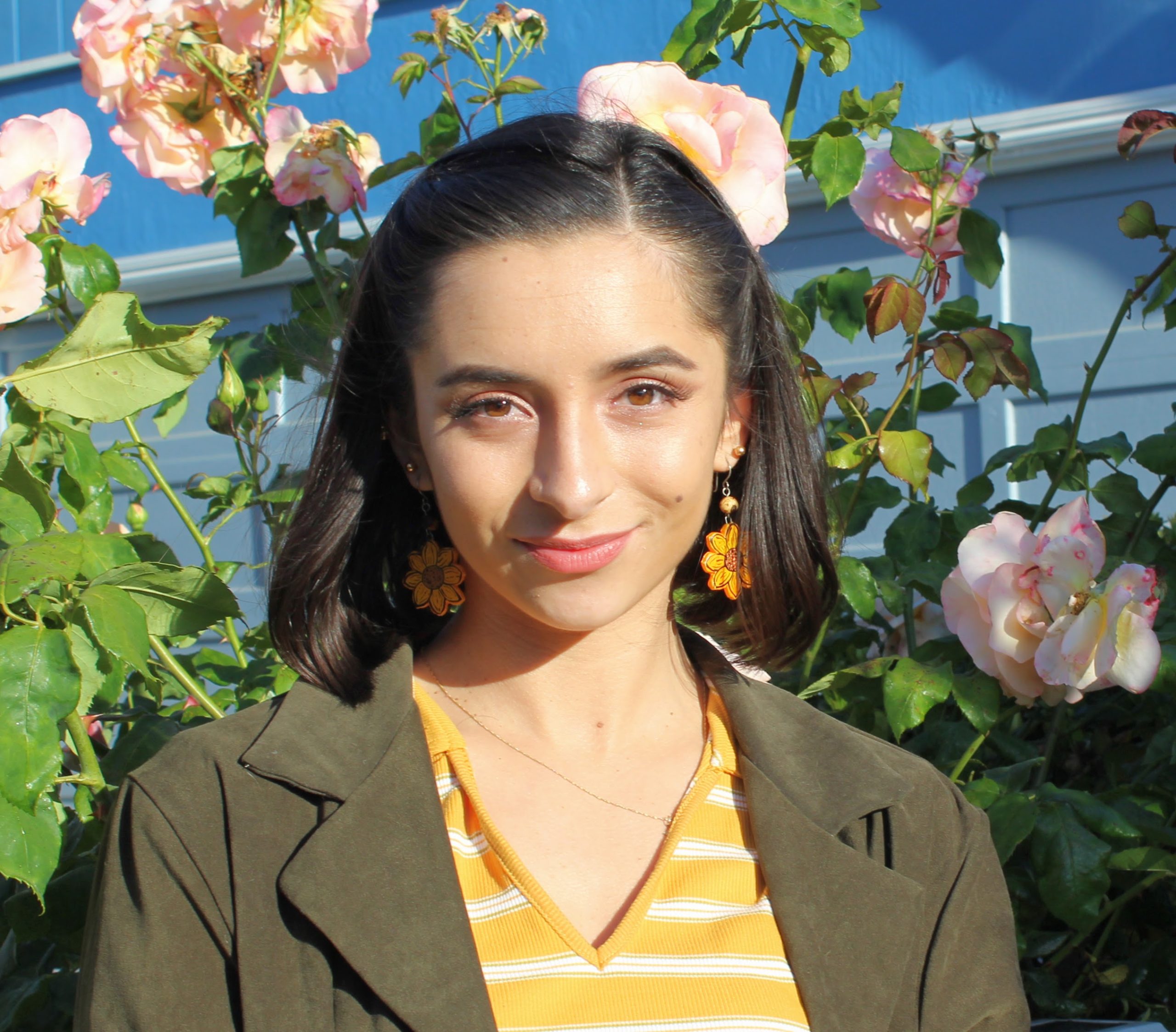 Raquel Victoria Navarro - raquel [at] usworker [dot] coop
Communications Coordinator

Raquel Victoria Navarro (she/ella) coordinates communications, social media management, strategic storytelling and language justice work at the USFWC. As a freelance news writer, she has covered labor rights struggles, international feminist movements and law enforcement policy since 2018. Some passions that align with her work include uplifting immigrant-owned worker cooperatives as a means to build community wealth and autonomy and combating U.S. imperialism and neoliberal economic policies in Central America that have catalyzed the displacement of her family and so many more in the region. In college, Raquel was an active member of the North American Students of Cooperation (NASCO) and worked with the Sustainable Economies Law Center (SELC) to develop a community land trust launch guide and translate cooperative legal resources. She is now the Spanish-speaking host of ROC USA's Ownership Matters Podcast and a community owner of the East Bay Permanent Real Estate Cooperative (EBPREC). On the weekends you can find Raquel at the skate park or improving her fashion design and sewing skills. She holds a B.S. in Sustainable Agriculture & Food Systems and a minor certificate in Spanish from UC Davis.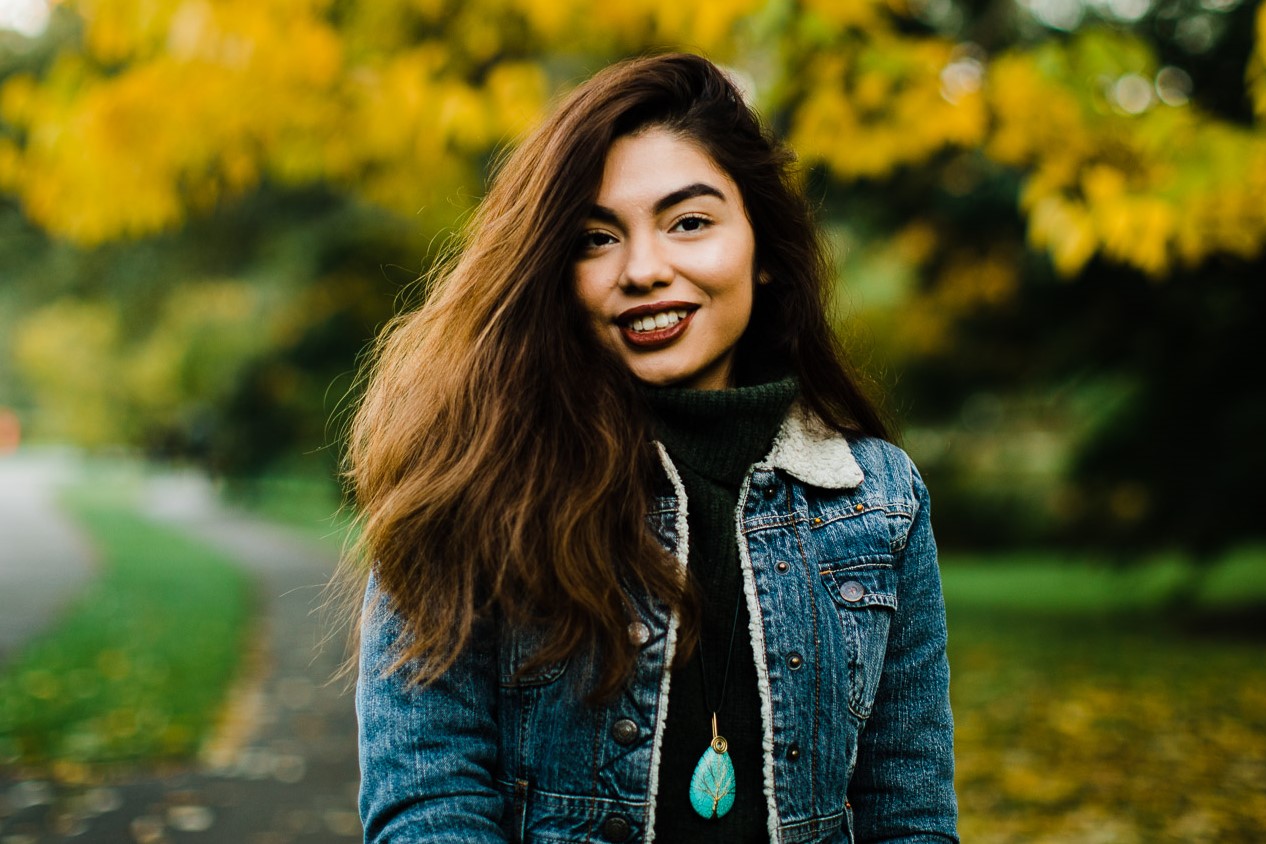 May Pérez - may [at] usworker [dot] coop
Membership and Benefits Coordinator

May Pérez (she/her/Ella) is the Membership and Benefits Coordinator at the US Federation of Worker Cooperatives. May was born in El Salvador and raised in Boston, MA. Her experience in wide-ranging specialties as a cooperative worker owner and small businesses consultant within customer service, non-profits, and academic oriented spaces, have helped her grow in her career and draw from different perspectives. Through her work, she strives to combine and find the intersection of her human-centered creative problem-solving skills with her passion for social justice to create positive and radical change. On the weekend you can find May journaling, or exploring new hikes in Mass and surroundings. She holds a B.A. in Media, Design & Entrepreneurship.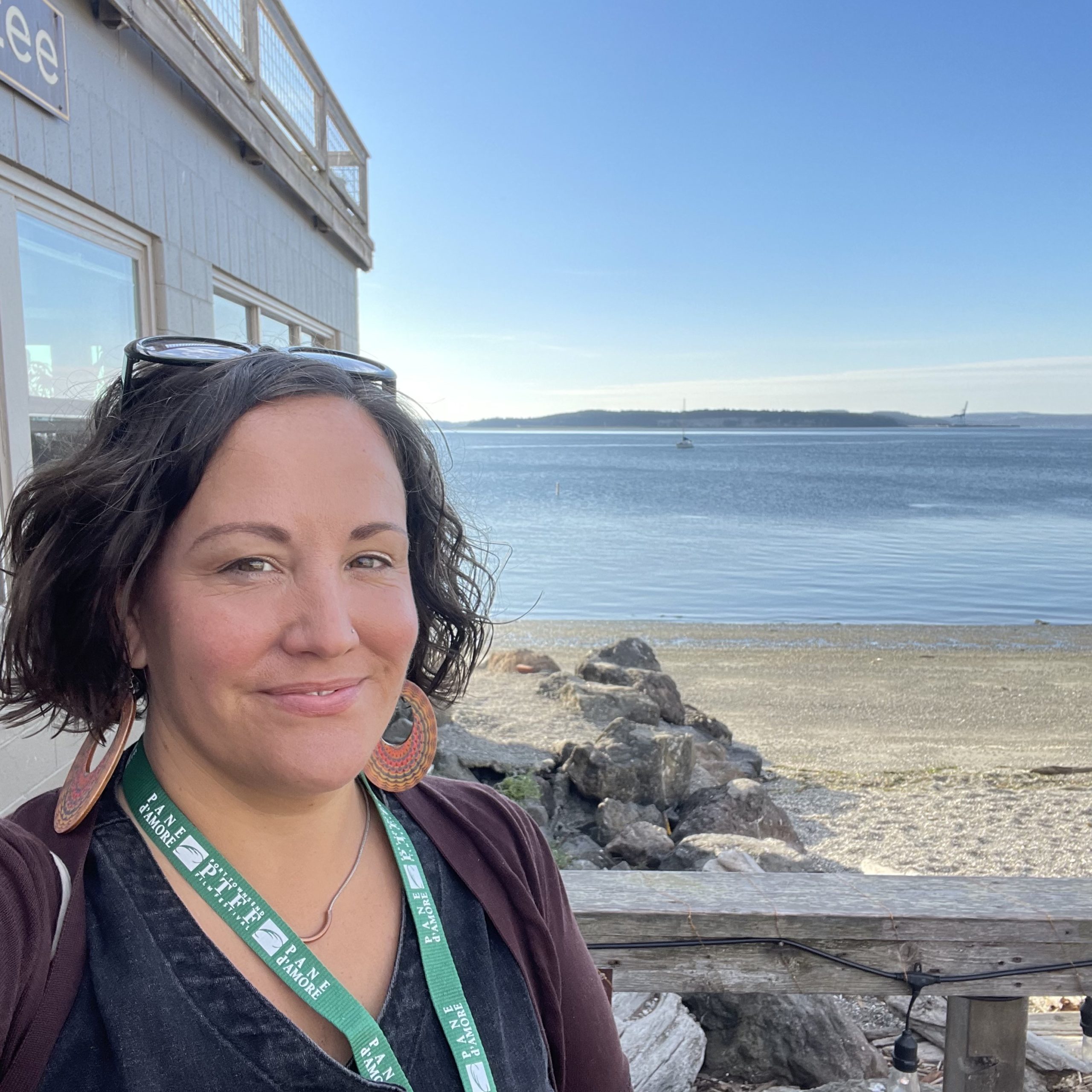 Anne Phillips - giving [at] usworker [dot] com
Fundraising, contractor
Anne Phillips (she/her) is a fundraiser and social impact strategist for nonprofits and documentary film. She has 23 years of social justice experience in community organizing, grassroots marketing, and fundraising. Beyond democracy-led workplaces, her passions include abolition, abortion access, bicycling, racial and transportation justice. She resides in Los Angeles with her perfect cat sons, Joey and Jack.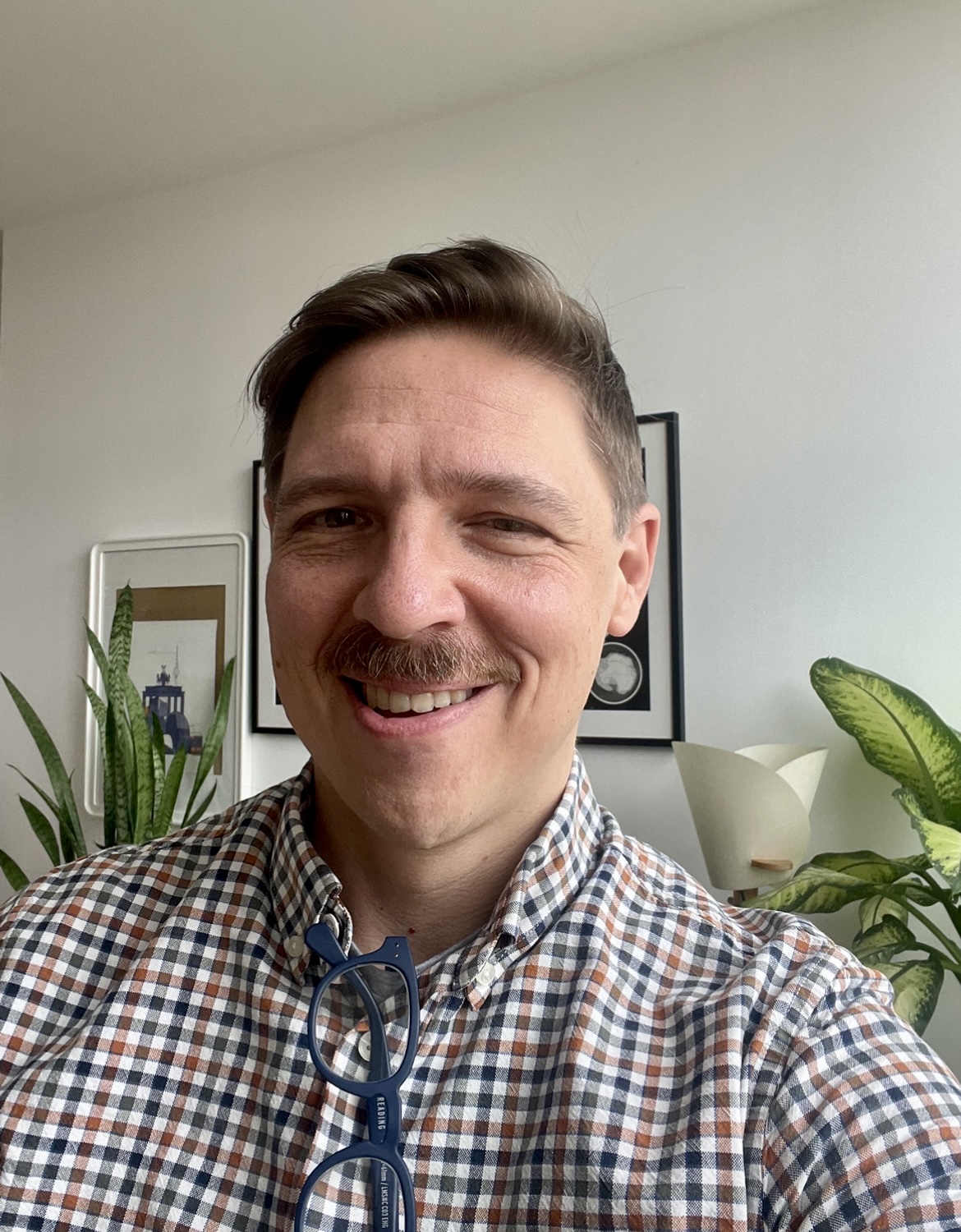 Jeremy Pine - jeremy [at] usworker [dot] coop
International Projects Consultant, contractor
Jeremy is an anthropologist based in Berlin, Germany. He has worked with globally with NGOs and international organizations to combat discrimination against ethnic/religious/sexual minorities and to promote democratization and fair elections. In 2021, Jeremy managed the partnership between the USFWC and the Organization for Economic Cooperation and Development (OECD) on the latter's Global Action Promoting Social and Solidarity Economy Ecosystems. Currently, Jeremy is helping the USFWC to expand its international programs and with fundraising.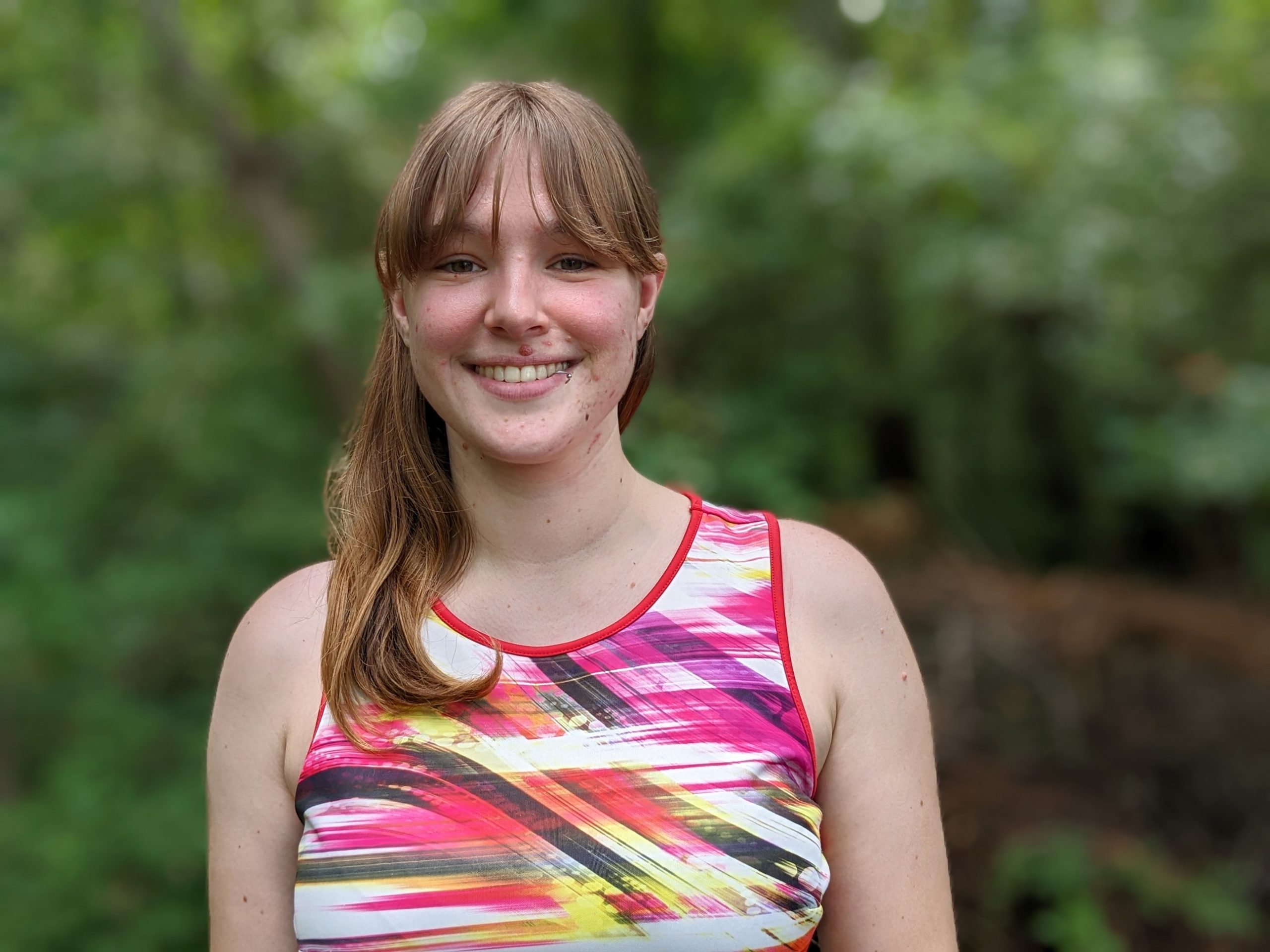 Theodora Rodine - theodora [at] usworker [dot] coop
Projects & Events Coordinator
Theodora is the Executive Assistant and Project Coordinator for the U.S. Federation of Worker Cooperatives. She works on coordinating technical support for co-ops, helps plan conferences and events, and supports the Executive Director. Theodora grew up in San José, California and has lived in South Philadelphia ever since graduating from Haverford College in 2019. She is a member of the Philadelphia Public Banking Coalition and the Philadelphia Area Cooperative Alliance (PACA) Policy and Advocacy Committee, and she attends Central Philadelphia Monthly Meeting. Theodora is an extrovert who loves talking, theatre, and the color yellow. She would like to learn more about policy, decolonization, dogs, and local hiking trails.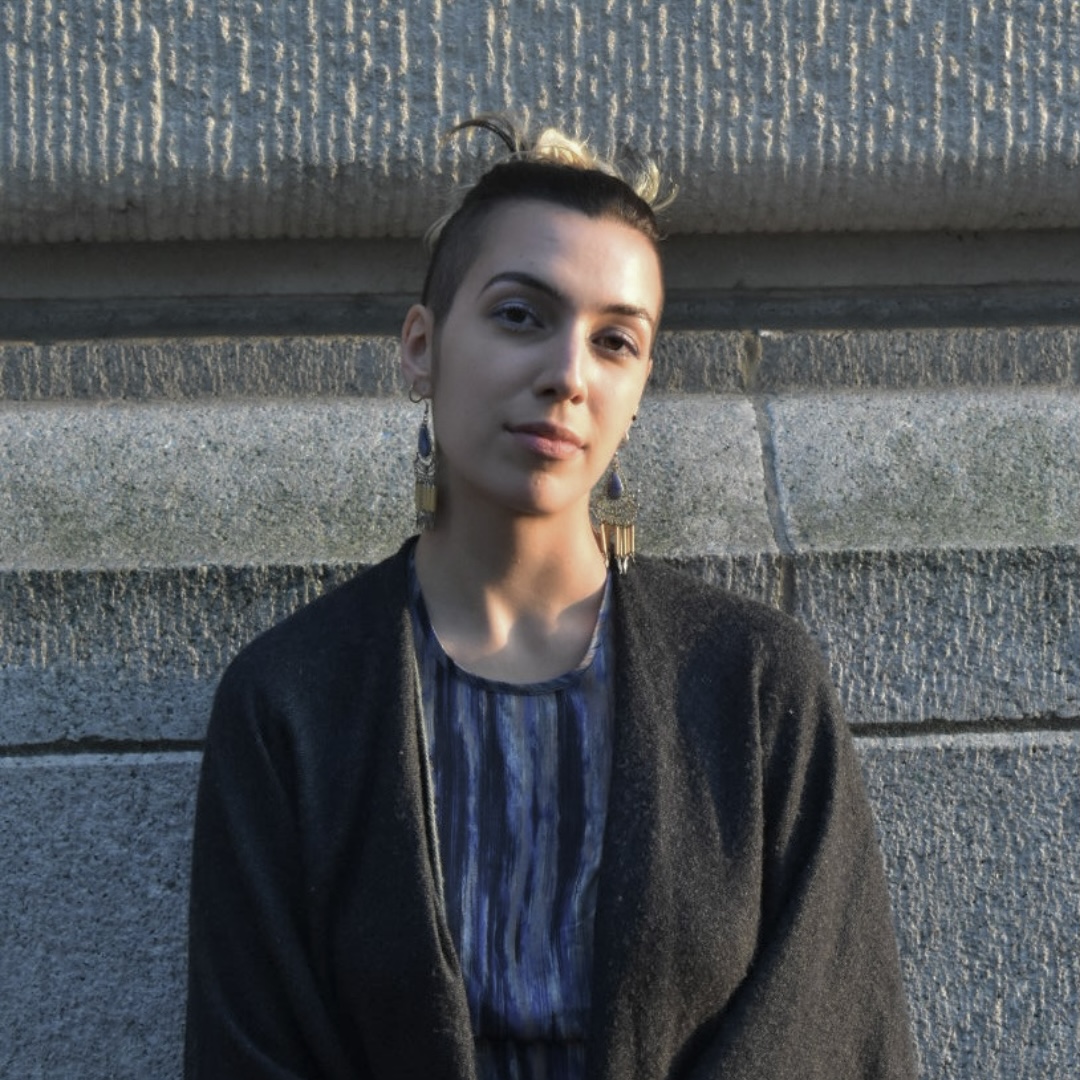 Camila Tapia-Guilliams - camila [at] usworker [dot] coop
Training and Consulting Coordinator
Camila Tapia-Guilliams (they.them) is the Training and Consulting Coordinator with the U.S. Federation of Worker Cooperatives. Through their work as an educator, community organizer, and mixed media artist, they weave together narratives of community care, cooperation, and solidarity. They are a founder and Worker-Owner of Transverse Cooperative, a democratic artist-owned co-op dedicated to labor organizing and mutual aid in the arts as a means of collective liberation. Camila is a board member of Guilded, a multi-stakeholder co-op committed to empowering freelance workers through financial and administrative services. In their work with Anticapitalism for Artists, Camila created and led the Cooperative Arts Cohort, a collaborative class where artists learned to educate each other about how to wield art as a form of political power. They graduated from the University of Maryland, College Park, where they were a Worker-Owner of the Maryland Food Collective and studied art and entrepreneurship.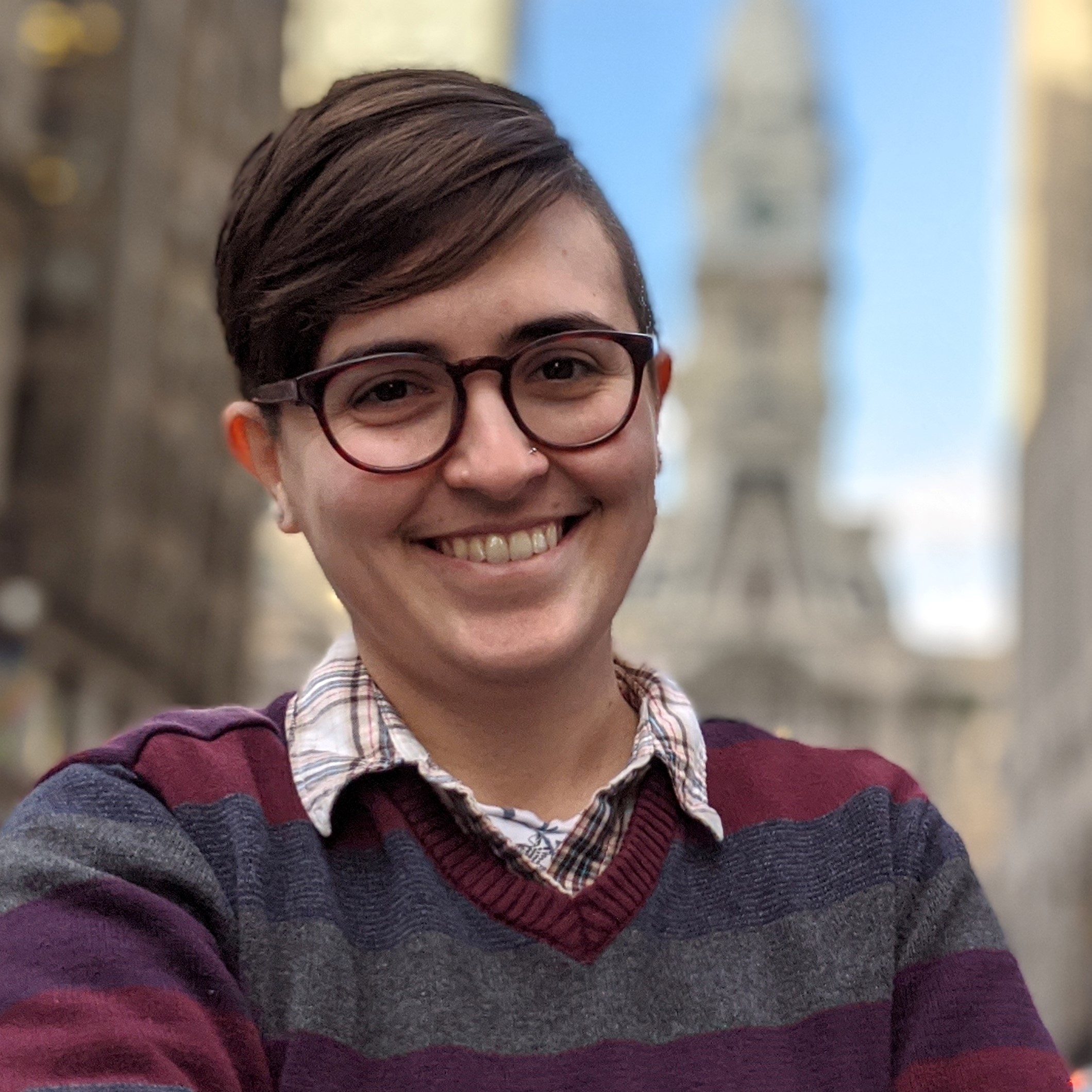 Maddie Taterka - maddie[at] usworker [dot] coop
Worker Benefits Manager

Maddie Taterka (they/she) believes that everyone has a human right to healthcare. Maddie is the Worker Benefits Program Manager at the U.S. Federation of Worker Coops, where they help USFWC members sign up for vision and dental insurance, and supports members to navigate the labyrinths and understand the workings of the American insurance system, though she envisions a future with guaranteed free and quality healthcare for all. Maddie has been active in the worker co-op world since 2016, when they were part of the Philadelphia Area Cooperative Alliance (PACA) 20->20 cooperative development program and co-founded a video production worker coop, Bonfire Media Collective. Maddie has a past life as a journalist and copy editor, and has been involved in media labor organizing and Put People First! PA's healthcare is a human right campaign. In her free time, you can find Maddie doing crossword puzzles, birding, reading, and spending time with family.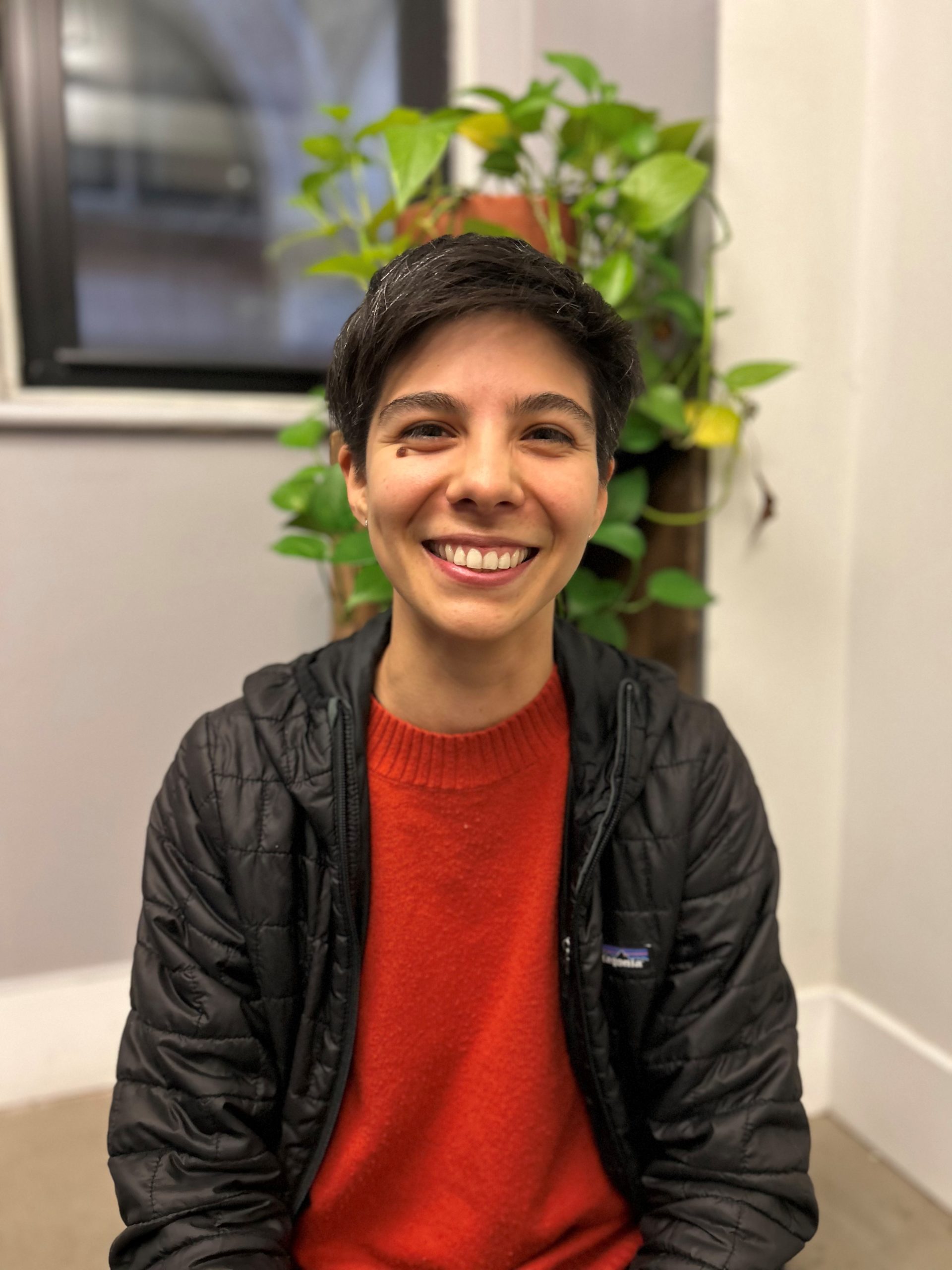 eli tizcareño - eli [at] usworker [dot] coop
Director of Education and Training
eli identifies as an abolitionist, queer, first-gen Mexican American raised in the 818 valley of the unceded ancestral lands of Tataviam Peoples (aka Los Angeles). eli brings 12 years of experience working in partnership with immigrant communities of color, landworkers and collectives at the local, regional and transnational level through their work and activism. They have over a decade of training in the fields of leadership development, curriculum and program development, conflict resolution, developing and implementing institutional policies and processes for increased equity, and grassroots organizing for food sovereignty. Prior to joining the Federation, they worked with the National Young Farmers Coalition (2020-22) running a successful BIPOC farmer fellowship program in CA, and the American Friends Service Committee (2014-2020) leading a QTBIPOC youth leadership program and facilitation apprenticeship. They are also a co-founder of the R'Garden, a 4-acre educational and food security farm hub in the Inland Valley. Outside of the Federation, they play with cats, go on runs, read, drink coffee, and collaborate with BIPOC Agroecology Network, Vigilant Love, Creative Praxis, Liberated Learning Community, and the Alternatives for Violence Project. eli holds their BAs in Environmental Science and Gender Studies, and is a MA in Urban Sustainability from Antioch University: Los Angeles.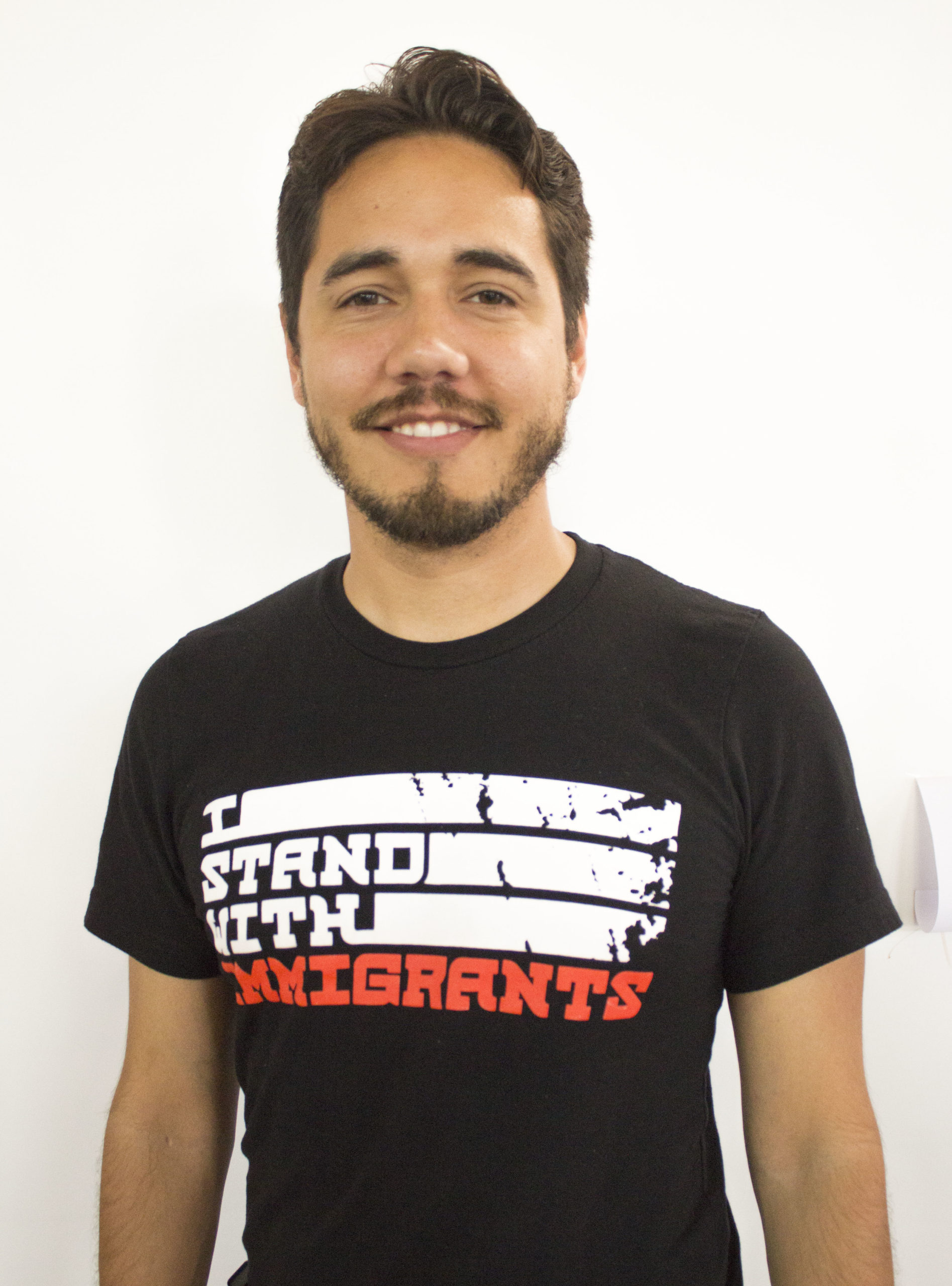 John-Michael Torres - johnmichael [at] usworker [dot] coop
Communications Director

John-Michael Torres (he/él) uses strategic communications, narrative strategy, popular education and play to organize for and win policies and processes that allow border communities to decide how we live and thrive. He has organized in the borderlands for 20 years, starting in high school, where he organized his musician friends to collectivize equipment and share resources so everyone got a chance to learn and perform publicly. For 12 years, he worked as communications coordinator for nonprofit La Unión del Pueblo Entero (LUPE) where he helped colonia residents and immigrant community members use narrative strategy in combination with neighborhood organizing to win improvements in their neighborhoods and fight for immigration processes that allow families to remain together and thrive. Now, in his role as Communications Director for the U.S. Federation of Worker Cooperatives, he gets to tell the story of regular people coming together across race, gender and background to use worker ownership to create shared opportunity. When not organizing, he likes to play jarana, cook, and dance. Originally from Patwin territory in what is now known as northern California, he has resided in Esto'k Gna territory in what is now known as the Rio Grande Valley for the last 25 years.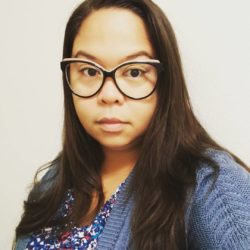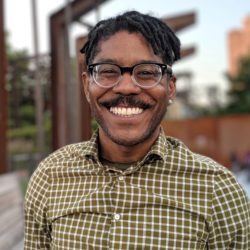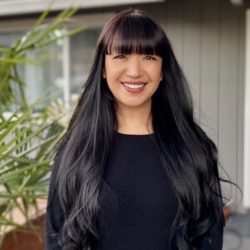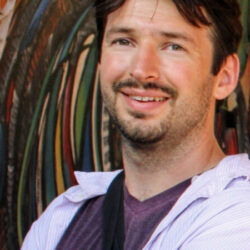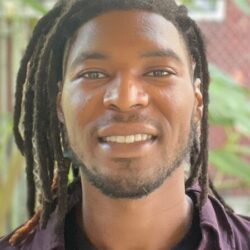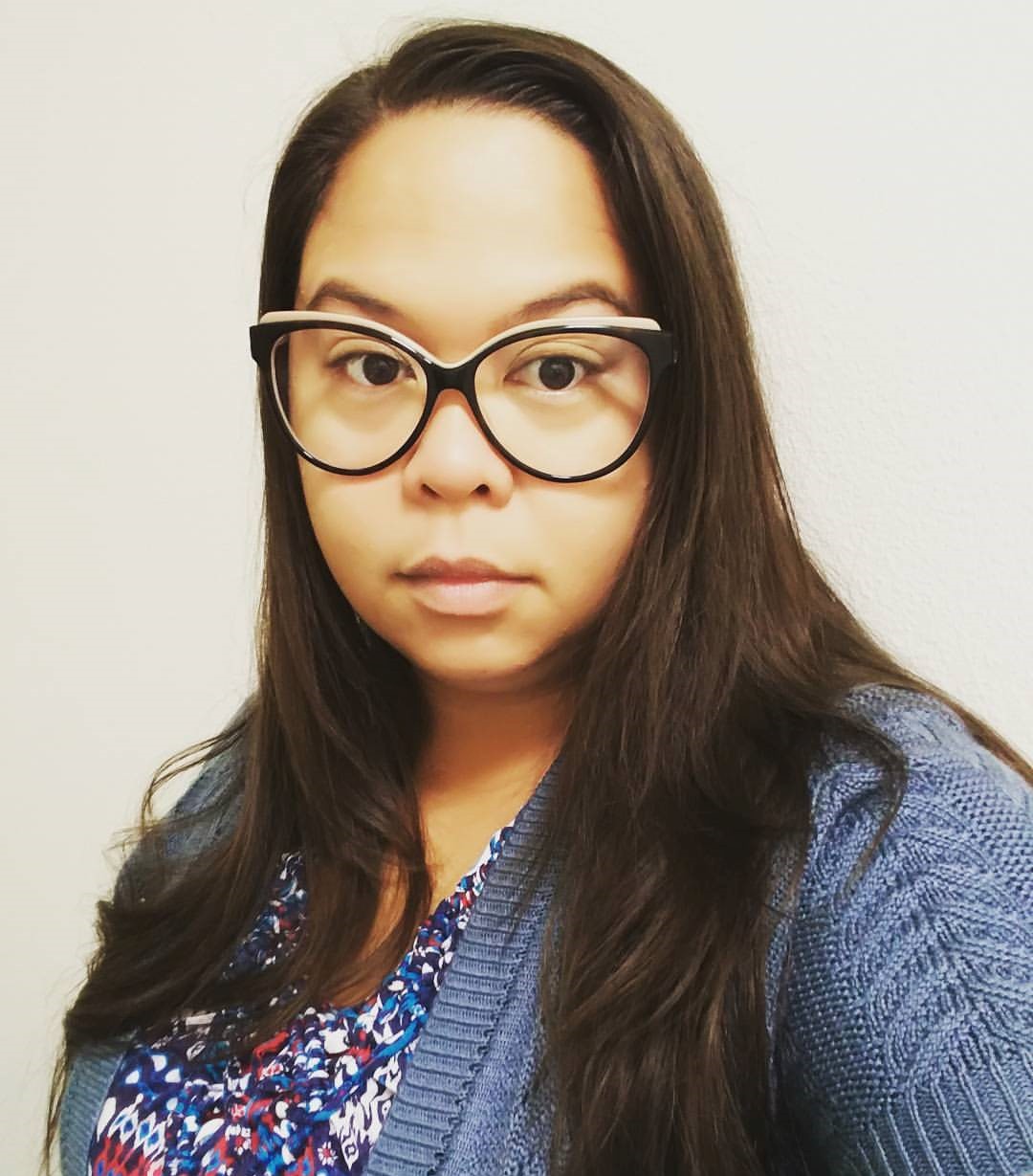 Lori Herrera - lori [at] guilded [dot] coop
Guilded Outreach Manager

Lori is the Outreach Manager at Guilded, building relationships with Creatives and Freelancers on the West Coast.
Born and raised in Ohlone lands Yelamu and Karkin (San Francisco & Vallejo, CA), Lori is a Mixed Brown Artist, Mother, Daughter, Grandmother, Culture Bearer, and Arts Administrator focused on centering BIPOC Artists, Racial Justice and Equity in Arts.
Her artistry includes body painting, makeup and special effects, she is a musician, POOR poet, Poverty Scholar, revolutionary Writer, and Journalist for POOR Magazine. As an Organizer & Activist, Lori fights for justice alongside impacted families of police terror & murder as a Board Member with FAM21, for unhoused citizens and access to fair & affordable housing with Vallejo Housing Justice Coalition, and works at the intersection of arts, culture and community as a founding member of MixedKollective.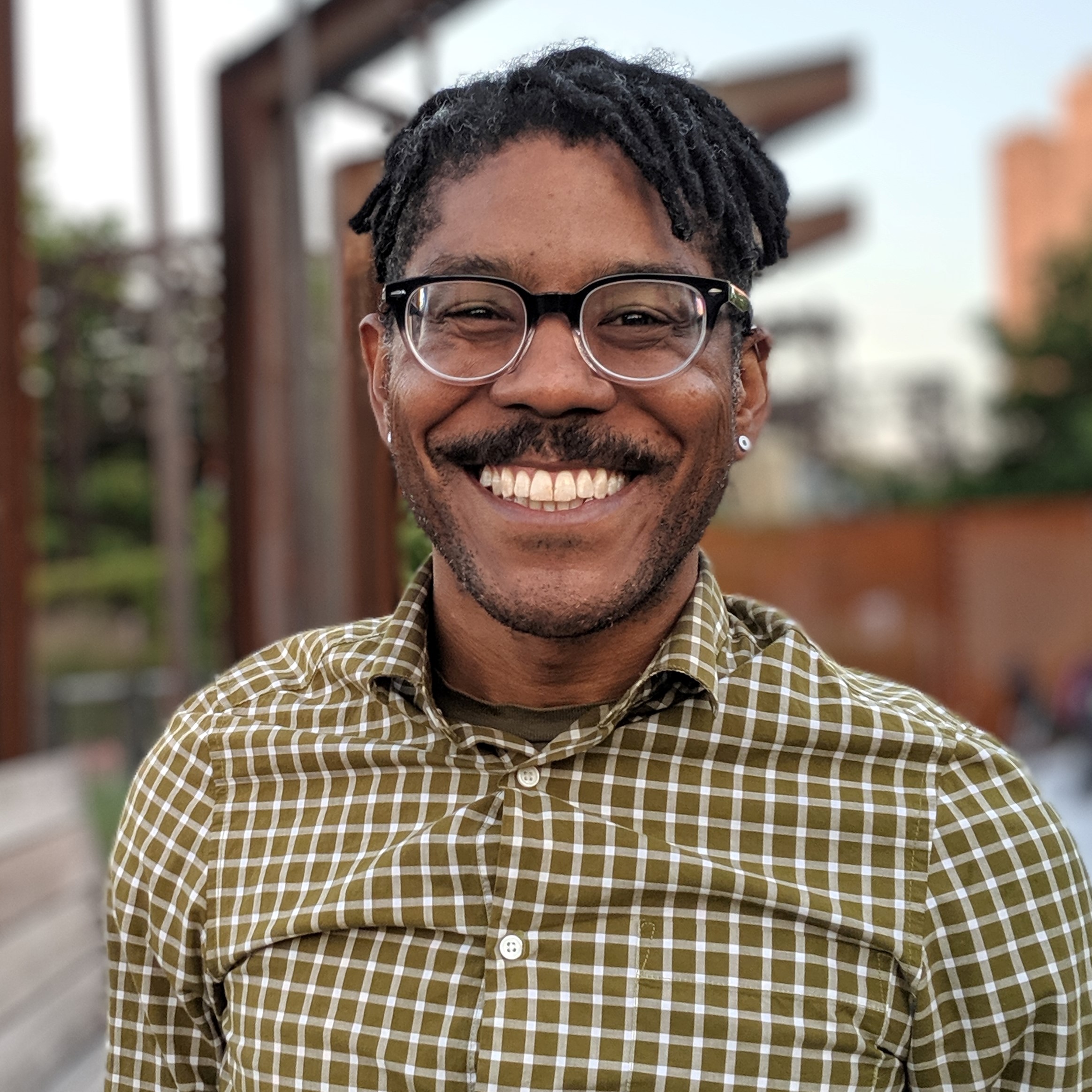 Esteban Kelly - esteban [at] usworker [dot] coop
Guilded President & Interim Executive Director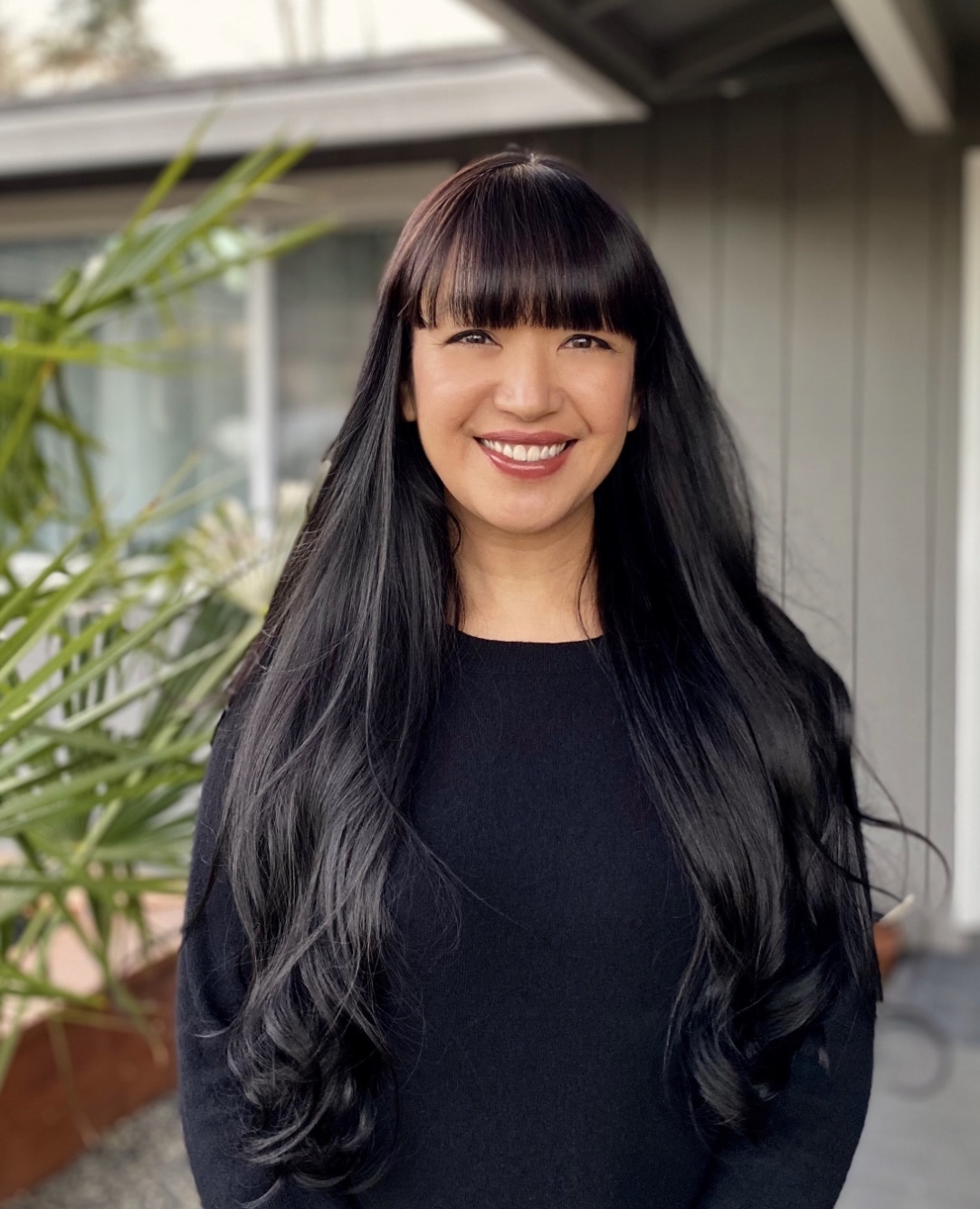 Janelle Pagulayan - janelle [at] usworker [dot] coop
Operations Manager
Janelle is the Operations Manager at Guilded. She brings over twenty years of experience working with creatives in the entertainment industry. Janelle has spent the majority of her career advocating for artists and is excited to contribute her skills in management, operations, finance, and marketing, to service worker empowerment and economic justice. A child of Saipanese and Filipino parents, Janelle was born in Guam and raised in the Pacific Northwest. In her spare time, you can find Janelle hanging out with family, exploring the great outdoors, tending to her innumerable house plants, and rooting for her favorite basketball team, The Portland Trail Blazers.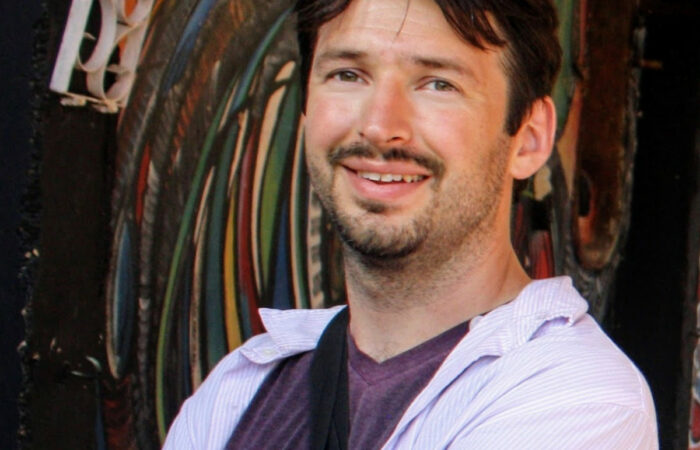 Oren Robinson
Systems Manager
Oren Robinson (they/any pronouns) is Systems Manager at Guilded, creating, maintaining, and optimizing Guilded's tech platform and services.
Oren brings years of participation in community-led software, graphics and communications projects in cultural and systems change settings. Grateful for insights from feminist, abolitionist, decolonial, anti-imperialist, disability justice and just transition movements, they follow a design justice approach: co-designing tools and practices to support care work and solidarity in grassroots community efforts, co-ops, open source teams, nonprofits, political campaigns, and mutual aid networks.
Oren was raised on occupied Onondaga, Seneca and Cayuga Haudenosaunee land in so-called Central and Western New York State by a scattered, multigenerational, urban/rural, working poor/working class family of activists, artists and dropouts. They now live on Kumeyaay land, also known as San Diego, California. They love puns, etymology, piano music, and following lunar and solar cycles.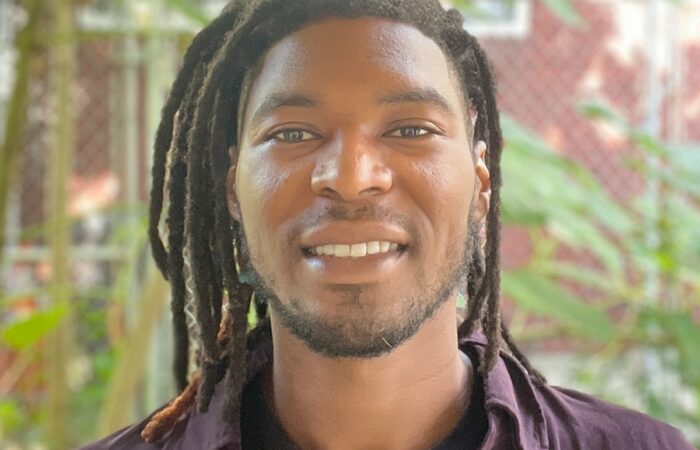 Okechukwu (OK) Ukah - ok [at] guilded [dot] coop
Guilded Manager of Member Services

OK Ukah is a Black American artist and organizer born in Pittsburgh PA, and raised in Iowa City, Iowa. OK received a B.A in political science and a certificate in Fundraising & Philanthropy from the University of Iowa. Engaging with various grassroots organizing campaigns throughout the years has shaped and molded their worldview and commitment to Black movement building. In their free time, you'll find them either tapping on their synthesizers and drum machines or watching a classic horror movie.