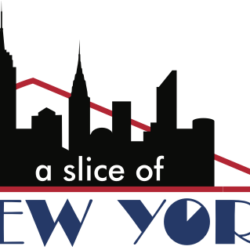 Website asliceofny A Slice of NY
Worker-owned Cooperative Pizzeria Serving NY-style Pizza
SERIOUS APPLICANTS ONLY – 3 YR MIN KITCHEN EXPERIENCE
Pizza makes the world go round, whether it's a birthday party, the super bowl, or a heartbreak that only pizza can heal. There's a reason we call it a comfort food, and there's nothing a slice can't fix.
At Slice, we aim to bring the New York pizzeria experience to the Bay Area with our hard-work, tight-knit family dynamic, and some damn good za. We're looking for people who fit the unique and laid back culture at our mom-and-pop pizza shop.
Back in July of 2017, A Slice of New York became the first retail worker-owned cooperative in Santa Clara County. This means our employees are presented with the opportunity to buy into the business and become a co-owner, allowing you to take lead and help direct Slice to become a business that loves and is loved by its employees and customers alike.
Here at Slice we do it all. Our employees are versatile, and work all areas of the shop: register, ovens, prep, cleaning, pizza making, and general shop work!
Our top priority has always been employee safety. With the uncertainty the COVID-19 pandemic has brought into our lives and our business, we've been doing all we can to adapt and be as cautious as possible to keep ourselves and our customers safe. If you do not take health/sanitation and this virus seriously, DO NOT APPLY. We're looking for someone who already has customer service and kitchen experience. We offer flexible scheduling and hours to give you stability in a world where everything is currently so unpredictable. We need someone who works well with others, functions well under pressure (we get quite the rushes!), and can communicate so that everyone's on the same page and can have each other's backs.
We have a very hands-on way of training. At Slice, we hold ourselves just as accountable as you for your success; all our employees are more than willing to help you along in your process of joining the Slice family we've put together.
Because this job can be very demanding, we take good care of our team. We offer visits to our *chiropractor*, massage therapy, sick time, paid time off, bonuses, and profit sharing. Did we mention free pizza? www.asony.com
Details:
– Full-time (40+ hours)
– Weekend and evening work required
– Kitchen experience required (min 3 years)
– Working at both shops (San Jose and Sunnyvale) required
– Reliable transportation required
– Proof of negative COVID-19 test required before starting
– Salary: $18-20/hr
– Customer surcharge adds $4-5/hr (on average)
– Ask about employee ownership!
Job Type: Full-time
Pay: $22.00 – $24.00 per hour
Benefits:
Employee discount
Paid time off
Referral program
Schedule:
Day shift
Night Shift
Weekends
Supplemental Pay:
Bonus Pay
Tips
COVID-19 considerations:
First screen on the phone
Second interview on Zoom with some of the crew
In person paperwork requires mask (of course)
Negative COVID-19 test result prior to start date (within a week)
First 1-2 weeks requires a face shield + addition to mask (supplied)
Experience:
Kitchen: 3 years (Required)
Work Location:
Multiple locations
Uniform:
Employer-supplied hairnets and gloves
Loose-fitting shirts not allowed
Sleeveless shirts/tank tops not allowed
Jewelry not allowed