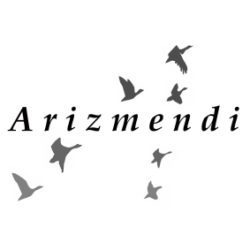 Website Arizmendi Association of Cooperatives
Arizmendi DSC Financial Specialist / Bookkeeping Position
Financial Specialist & Educator: We are seeking a Financial Specialist with bookkeeping knowledge to help support and train our network of Arizmendi worker cooperative businesses. This position is part of the Development & Support Cooperative (DSC), the staff collective tasked with carrying out the goals set forth by Association members and offering legal, financial, and democratic management expertise.
What We Envision for this Role: Development & Support Cooperative staff do not have fixed job titles or responsibilities in that all staff members are expected to step in as needed to fulfill new needs and functions. However, staff members generally focus on one or more major service areas at any particular time. The area in which we currently most need to expand is finance. We're looking for a candidate who brings a social justice lens to their work and an enthusiasm for teaching and collaborative problem solving.
Job Overview: If you thrive working with people, numbers, projections, and democratic decision-making, this is likely the right position for you.
Job Responsibilities:
Train cooperative members on financial topics
Provide general bookkeeping support to Association cooperatives
Assist member coops with quarterly financial reports, year-end closing of books, and long-term planning; assist closing of Association's books and help forecast yearly Association budget
Provide member cooperatives with financial analysis of options (e.g., wage raises, price changes, etc.)
Calculate Association member fees and bill coops accordingly
Provide analysis and support for new financial benefits and programs
Assist with Association office management
Required Qualifications & Skills:
High-level bookkeeping and/or accounting
Financial planning
Serve as a positive role model of responsiveness, integrity, and collaboration
Openness to questioning established approaches and interest in collaborating on new ones
Ability to develop standards and systems
Ability to maintain confidentiality regarding sensitive matters involving not only financial operation but group dynamics
Ability to work independently and with groups
Inclination and ability to train members to handle financial matters to the best of their ability, fostering confidence and independence
Ability to communicate complex financial matters in English to people without formal finance training
Some ability to (in non-pandemic times) attend cooperative meetings in person, perhaps as frequently as once or twice per month; working remotely is viable for the most part, but building in-person relationships with our members is also key
Desired Qualifications:
Ability to communicate complex financial matters in languages other than English to people without formal finances training (Spanish is most applicable/in-demand)
Knowledge of worker-cooperative bookkeeping practices
Salary & Hours: DSC staff are paid a rate equivalent to the hourly earnings of the highest-compensating cooperative the Association has developed (i.e., a baker-owner's hourly patronage per hour, wages, and benefits). The current rate is $42/hour, but will adjust downward for a year in reflecting the pandemic's economic impact (the annual adjustment takes place on July 1st).  We are looking for someone interested in working at least half-time, with an understanding that there is fluctuation in bookkeeping cycles, but we are open to other schedules based on the applicant's circumstances and skills. All hires are brought on with the intent of becoming worker-owners themselves and having an equal vote (technically, a "block" in a modified consensus process). A six-month candidacy process applies before being eligible for vote-in as a member-owner; if voted in, the refundable member buy-in is $500.
Benefits:
100% employer-covered health insurance plan, including coverage for dependents
Dental insurance
Direct say in how the cooperative is run
Yearly education budget
Geographic Requirements: The position can be worked mostly remotely for now, but will require office trips in Oakland and in person meetings (Bay Area) when it's safe to do so.
About The Arizmendi Association Development & Support Cooperative: The Arizmendi Association of Cooperatives, founded in 1996, develops democratically run businesses whose worker-owners are in control of their livelihood. The first Arizmendi Bakery opened in Oakland in 1997, with a production model based on the Cheese Board in Berkeley, which generously donated its recipes and know-how to the project. There are now six thriving bakeries in the Bay Area. In 2016, on the heels of our 20th Anniversary, the Arizmendi Association began to diversify our cooperative family beyond bakeries. Arizmendi Construction Cooperative and Root Volume, a landscape design/build cooperative, are the first in what we hope will be many cross-industry cooperative businesses.
The Arizmendi Association is itself a cooperative made up of nine member businesses: six cooperative bakeries, a landscape design/build cooperative, a construction cooperative and a development and support collective. Members share a common mission, share ongoing accounting, legal, educational and other support services, and support the development of new member cooperatives by the Association.
Inclusion: In hiring and staffing, we look to represent the diversity of the communities we serve. People of color and women, queer, trans, or non-binary people and those with disabilities are encouraged to apply.
To Apply: To apply or if you have any questions, please email aac@arizmendi.coop with your resume and this completed / signed application.
Applications will be accepted through Friday, April 30th, 2021.