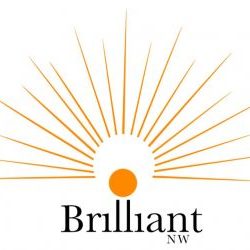 Brilliant NW
Coop Seeking Cooperator
We're looking for a cooperative-minded candidate member to join our financial team supporting our work of installing energy-saving LEDs. Ideal candidates are willing to take on shared leadership, arrange the coop work schedule, and learn our trade well enough to complete invoices and rebate paperwork efficiently. As this is a member-owner track position, candidates are also invited to participate in everything else from developing business strategy to installing in the field and cleaning the storage spaces, while adhering to the 7 cooperative principles.
Who we are
Brilliant Northwest is a worker-owned, worker-managed cooperative in McMinnville, Oregon doing energy efficiency LED upgrades. BrilliantNW operates on values of Joy, Empathy, and Mastery. We strive to practice the ICA 7 cooperative principles.
Our Mission: To delight our community with "Brilliant" lighting, we listen deeply, bring our expertise, and find others to help pay for projects.
Day-to-day responsibilities for this position
Willingness to do repetitive and procedural bookkkeeping and paperwork
Creativity and ingenuity in navigating unique, complex problems in cooperative accounting
Setting up and using our Quickbooks accounts – chart of accounts, synchronizing bank feeds, and any app integrations
Support in running payroll, invoicing, routine bookkeeping, and past record clean-up
Consulting: cash flow + budget projections, participatory budgeting, internal controls, worker owner pay and patronage payout calculations
Communicating with current and prospective clients via email and via one-on-one calls
Communication and transparency with team through documentation, emails, and meetings
Facilitating and notetaking for internal meetings
Using our digital tools, primarily: Notion, Asana, Slack, LastPass, Google Drive & Calendar.
Assist sales with researching and developing client proposals and provide financing
Orientation towards community, cooperation, and collective decision-making
Empathy for clients, fellow workers, and yourself
Additional opportunities for enthusiastic members
Curriculum development and training
Maintain company vehicles and equipment
Manage and organize inventory and product
Support in install, sales, and compliance
Build your own position in a way that highlights your gifts and interests
Eventually spinoff a small cooperative team and do this work for multiple cooperatives and select other businesses.
Made it this far but aren't sure if you qualify? Even if you haven't worked in all of the above or electrical, lighting, or building trades, you are still welcome to join us! We encourage our members to learn new skills and hone old ones; training resources and support are available, even if you're completely new to the trade.
Details
$25/hr, plus skills-based pay-scale
Flexible schedule
Independence and autonomy
Democratic workplace governance
Reliable transportation required during COVID19
This is a member-track position. Candidates must work towards membership eligibility in their first 2000 hours. Members are eligible for membership after 2000 hours and participation in a broad range of business operation activities. Candidates, members, and owners each receive 1 vote in day-to-day workplace governance.
We believe that economic self-sufficiency and cooperative ownership should be available to all people. We believe that supporting local organizations to operate with ecological consciousness is everybody's work. Therefore, we encourage BIPOC, LGBTQIA+, women-identified, and people from all historically marginalized and oppressed groups to apply.
Brilliant NW offers equal employment opportunity for all classes of individuals, regardless of age, race, color, national origin, citizenship status, disability, religious creed, sex, gender identity or expression, sexual orientation, marital status, economic status, veteran status or any other status protected by applicable national, federal, state or local law.
Application Process
Fill out this initial screening form to let us know why you would like to work with us. If you have questions about the position or the form, you may reach out to albert@brilliantnw.com.
If selected, participate in an interview with our onboarding committee.
If you match our needs, complete up to 40 hours paid "work-about" to try out on the job and see if we are a good match for one another.
Afterwards, there will be a non-work decision period of at least 2 weeks while we decide whether to offer a candidate-member position.
Applicants will be selected based on the following criteria:
Applicants will be selected based on the following criteria
Willing to engage in democratic problem solving within the group and be vulnerable
Personal mission matches up with our Values, Vision, and Mission
Demonstrates willingness to lead, install lighting and keep the team informed
Aligned with the 7 co-operative principles
Willingness to share feelings to build relationships so everyone's needs are met.
Open to helping develop an innovative payscale that builds choice into career development and puts workers in charge of their own job duties, responsibilities and pay
Demonstrates highly pro-active communication through routine and unexpected circumstances
Has the bandwidth to focus on community building and personal growth