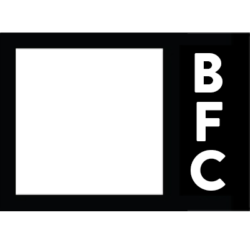 Website Bushwick Food Cooperative
Bushwick Food Cooperative Job Announcement
Grocery Share Coordinator
Part-Time. Up to 15 hours per week, $22/hr with room to grow after 3 months.
The BFC Grocery Share Coordinator is a newly established role within BFC as we relaunch our Grocery Share for Fall 2021. The Grocery Share Coordinator will collaborate with the Board of Directors to organize and launch the BFC Grocery Share and will be responsible for the day to day operations starting mid-September. We are looking for an energetic team-builder who has a passion for food justice and food access as well as the ability to engage with partner organizations to build mutual support relationships focused on food access, social justice, community health and environmental sustainability. The role will be part-time, approximately 12-15 hours per week. The hourly pay for this position starts at $22/hr with room to grow after 3 months.
We strongly encourage long-standing Bushwick community members, recent immigrant groups, and BIPOC Bushwick residents to apply for this position. Fluency in Spanish is required for this position.
About the Bushwick Food Cooperative
We are building a community grocery store that expands food options in New York City and promotes cooperative principles as tools for social change. As a cooperative, our member-owners democratically guide the decision-making and direction of the business.
We envision a community resource that reconfigures our relationship with food. The Bushwick Food Cooperative we work towards:
● addresses issues of health and equity, both global and specific to our neighborhoods
● reflects the racial, economic, and cultural diversity of our community
● provides a gathering place and safe space for people to share, learn, connect, and support one another
Role Responsibilities:
● Manage weekly operations of the BFC Grocery Share and serve as on-site coordinator
● Communicate weekly with Grocery Share participants
● Coordinate the ordering of produce and oversee delivery
● Set up and break down Grocery Share pick up location
● Lead weekly Grocery Share volunteers
● Ensure a welcoming and safe environment for Grocery Share participants, volunteers, and community members
● Receive debit/credit, EBT and cash transactions and keep accurate records
● Track and communicate updates, issues and opportunities associated with the Grocery
Share to the Board of Directors on a weekly basis
Role Qualifications/Skills:
● Organized, efficient and able to muti-task
● Strong project management skills; specifically the ability to collaborate with and direct volunteers
● Ability to troubleshoot and creatively problem solve on the spot
● Effective and clear communication skills (speaking and writing)
● Ability to lift and carry up to 50 pounds
● Ability to be on your feet for several hours
● Friendly personality and enthusiasm for engaging with community members
● Fluency in English and Spanish
● Possession of a valid NYS Food Handlers license *preferred, but not required to apply. BFC will cover all license fee expenses, for the coordinator if they don't already have one.
● Familiarity with Google suite products (Gmail, Google Docs, Google Sheets)
● Interest in food justice, cooperatives, cooking, and/or farming
To Apply, email your resume and/or letter of interest to board@bushwickfoodcoop.org with "Grocery Share Coordinator" in the subject line by August 11th. Please indicate in your application your interests and qualifications for this position.