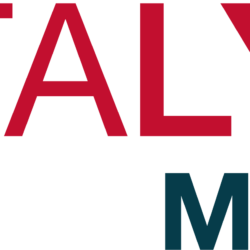 Website Catalyst Miami
SUMMARY: Provide business coaching and technical assistance to small business owners with a focus on small business owners of color at or below AMI. The position is required to participate in team and staff meetings. The position requires flexibility, compassion, and the ability to work in an ever-changing environment.
DUTIES AND RESPONSIBILITIES:
Provide one-on-one technical assistance, including business planning, commercial lease and insurance policy review, basic regulatory compliance, business development, and referrals to other forms of professional assistance where necessary.
Provide one-on-one financial assistance that includes accounting assistance, tax preparation assistance, and helping clients open commercial bank accounts.
Help business owners access capital for their small businesses, including micro-loan packaging and packaging for public sector assistance programs (i.e., federal, state, and local loan products and small business relief funds). Specific services may change over time.
Create place-based small business assistance strategies to determine the kinds of legacy businesses that community residents want and need most in their communities, e.g., by conducting community needs assessments.
Create cohorts-based programming for small businesses when applicable.
Help small business clients prepare and find resources to take on larger contracts with anchor institutions like hospitals, universities or public sector agencies.
Adjust small business support offerings as needs arise.
Build and maintain ongoing relationships with small business clients.
Identify and refer participants to other Catalyst Miami services.
Identify and refer participants to resources and services needed for small businesses to thrive. This requires keeping abreast of local small business assistance offerings as they arise.
Collaborate with Catalyst Miami's communications team to conduct outreach, e.g., advertise our services to generate interest from future clients and promote our clients' business offerings.
Collaborate with colleagues within Community Economic
Development department to support to the worker cooperative and real estate cooperative programs.
Collaborate with other teams across the organization as opportunities arise.
Lead effort to increase Catalyst Miami's presence in North Miami (small businesses and across other programs).
Collaborate with partner organizations to organize workshops or other outreach events.
Maintain client information and data in organization's data tracking and management systems.
Other duties as assigned by management.
QUALIFICATIONS:
Language: Professional working proficiency in oral and written English. Professional working proficiency in oral and written Spanish or Haitian Creole.
Education: Bachelor's Degree
Years of experience: 3, preferably working with small businesses in a community context.
Computer skills required: Microsoft Office Suite and working knowledge of web-based platforms.
TO APPLY: Please email Ahmed Mori (ahmedm@catalystmiami.org) and De'Sean Weber (deseanw@catalystmiami.org) with your resume, cover letter, and a short response to the following question: what is the root cause of poverty?
SALARY: $52,000-57,000