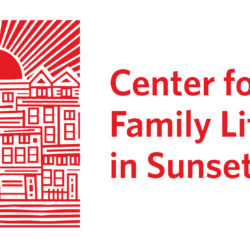 Website Center for Family Life in Sunset Park
Non for profit
The Position: This is a full time position that requires you to speak Spanish fluently. You will join a group of bilingual, experienced and energetic business developers to help us strengthen worker
cooperatives and expand our scaling initiatives.
Core Responsibilities:
Business Development (30%)
● Organize the community by shaping a group around a common goal
● Support the incubation of new cooperative businesses using CFL's cooperative development
methodology
● Support groups of domestic workers to build strong governance and management systems for
their business
● Engage organizational partners in our cooperative business development efforts
● Offer individual supports to participating workers to stay engaged in the cooperative
development process; make referrals to social services when appropriate
● Help the team reflect on/improve our cooperative development guides and tools
Technical Assistance (30%)
● Provide ongoing business management technical assistance to cooperative businesses based
on their stages of development & needs
● Provide coaching to worker-owners to develop their business management and social leadership
skills
● Conduct research for worker cooperatives, as needed, and/or in coordination with technical
partners (market research, local programs or resources, legal and tax issues, etc.); make referrals
when appropriate
● Develop & facilitate workshops to support worker-owners effectively manage & govern their
businesses
● Support worker-owners engage with and move through conflict that might arise in the group
Project Management (30%)
– Experience using project management tools to organize the activities of your projects
● Have good communication skills to manage the relationship of all stakeholders involved in the
project
● Capacity to adapt the execution of the project as needed to accomplish project goals
● Feel comfortable keeping track of all deliverables and activities of your project
● Feel comfortable working through stages of ambiguity, and have the tools and skills to transform
these stages into a more defined process.
Program Admin (10%)
● Participate in weekly team meetings
● Track data and support team's reporting efforts
● Support training outreach efforts and other projects as needed
Experience and Qualifications:
● Strong written and oral English and Spanish skills required.
● Strong group facilitation skills, including workshop & meeting facilitation.
● Project management skills to keep track of all activities needed, communicate with stakeholders
and achieve goals.
● Understanding of popular education approach to teach marginalized communities
● Demonstrated commitment to social justice, especially with immigrant women.
● Ability to thrive in a highly-collaborative work environment.
● Interest in technology as a tool to improve operational processes, a plus.
● B.A. in Business Administration, Finance related, Public Administration, Social Work, Community
Development; Project Management; Adult Education; M.A. a plus.
● Minimum of 3 years of relevant professional experience.
You may be a strong candidate, even if you don't have all the skills and characteristics described above. If you are excited about this position, we want to read your application!
Compensation and Benefits
This is a Full Time position, with a competitive benefit package, including health care (medical, dental, vision), paid sick leave, access to a 403(B) plan, 14 paid holidays per year, and 20 paid vacation days
per year.
Salary range: $48,000 – $53,000 depending on experience.
Location
Our offices are located in Sunset Park, Brooklyn, in New York City. Hybrid work schedule required.
How to Apply
Please submit your resume, cover letter and 3 professional references to j.cuautle@centerforfamilylife.org
subject line should include: "Your Name, Cooperative Developer." Applications will be accepted on a rolling basis, however, applicants are strongly encouraged to apply before March 30th, 2023.
The Center for Family Life, is an equal opportunity employer. We strive to build a Cooperative Development Team that reflects and shares community with the cooperatives we work with. Women,
people of color, LGBTQI identified people, immigrants, and people with disabilities are strongly urged to
apply.