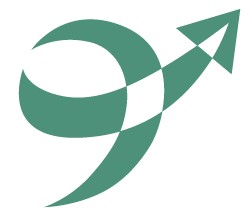 Website Cooperative Fund of New England
CFNE is a community development loan fund.
The Loan and Outreach Officer will be responsible for underwriting loan requests from cooperatively-owned enterprises, performing community outreach and client relationship development, and managing all aspects of CFNE's lending services to a diverse portfolio of cooperatives in their service area. This role structures, qualifies, and monitors loans, as well as provides organizations with technical assistance and financial analysis, as time allows. The Loan and Outreach Officer will support various projects largely related to marketing and portfolio development. This position requires creative partnership development to succeed, as well as a demonstrated commitment to social, economic and racial justice.
This full-time, salaried, non-exempt position will work remotely from a home office, and reports to the Deputy Executive Director, with starting salary in the $55,000 -$65,000 depending on experience.  (Part-time hours are possible).
Essential Functions
Lending Process:
Acquire basic loan information, review application for thoroughness, and determine the need for additional information. Perform the necessary due diligence, including site visits and checking references, and verifying accuracy and completeness of information provided. Analyze loan requests in line with CFNE's lending policy and procedure manual and standard best practices, which include character, cash flow, collateral, capitalization, and business conditions. Support organizations through all stages of the lending process from originating deals to assisting with applications, conducting financial analyses, underwriting loans, preparing documents for loan approval, and presenting proposals to loan committees.
Client and Community Relationships:
Maintain existing relationships and develop new relationships with clients and partners. Review monthly loan payment status of borrowers and provide technical assistance as needed for slow payers.  Visit borrowers at least annually. Cultivate relationships with banks and other local financial intermediaries that may refer loans or participate in loans.  Represent CFNE in public forums, facilitate community outreach efforts, and build referral networks.
Technical (Business) Assistance (TA):
Work with applicants and borrowers to evaluate their overall financial health, determine financing needs, verify credit-readiness, and assess project feasibility. Either provide the TA, or refer it to a third party, as circumstances allow.
Pre-loan Technical Assistance: Provide pre-loan TA, either in groups or one-to-one sessions, to potential borrowers on issues related with business planning including cash flow, marketing and promotion, and business licensing.
Post-loan TA: Identify need for TA and mentor clients by providing post-loan TA and training, or through TA referrals, in areas such as financial management, marketing and sound business practices.
Marketing and Development:
Represent CFNE at marketing events, conduct client intake, and solicit and develop new relationships with potential community partners and loan applicants. Contribute to the development of CFNE's service offering by identifying markets and assisting in the development of financial products and strategies to serve the markets.

Other Responsibilities
Meetings: Attend (by phone or computer) all Loan Committee meetings, and Board of Trustee meetings.
Representation: Participate in civic and community events, funders meetings and seminars, and others as assigned by the Deputy Executive Director.
Projects: Contribute to team effort by working on special projects, programs, and reports as assigned by the Deputy Executive Director.

Qualifications:
REQUIRED:
Basic financial statement literacy, demonstrated ability to work with spreadsheets and financial analysis
Exceptional interpersonal relations, public speaking, and analytical skills.
Ability to work independently, with strong time management skills, as well as an ability to collaborate with a close-knit group.
Demonstrate flexibility, creativity, and a sincere willingness to learn.
Demonstrated ability to work with clientele of wide ranging cultural backgrounds, educational level, and socioeconomic status.
Proficiency with Google Suite and Microsoft Office applications including Word, Excel and PowerPoint. Experience with Access a plus.
Excellent written and verbal communication skills in English; Bi-lingual a plus. Valid driver's license and required use of a private and reliable automobile.
Reside in the service area.
PREFERRED:
At least three-five years of experience with lending/loan processing/servicing, ideally in commercial banking or with another CDFI
Significant experience (such as a Master's degree or relevant professional work) in cooperative sector, economic development, small business ownership or entrepreneurship, business training/counseling, public administration, community organizing, or other related field

Mental and Physical Requirements
This position requires occasional typing, driving, and repetitive hand movements, and frequent answering of the phone and e-mail. Specific vision abilities required by this job include far and near acuity. Performing the duties of this job will require frequent sedentary work while sitting, and walking or standing the remainder of the day.  In addition, this position may require occasional organizing, presenting, and the ability to deal with stressful situations. This position will frequently require decision making. Must have the ability to read, write, analyze, implement, evaluate, and consult on all applicable business related manuals, documents, procedures, policies, projects, and materials. Must have the ability to effectively present information and respond to questions from a manager, clients, and the general public.  Must have the ability to interpret a variety of instructions furnished in written, oral, diagram, or schedule format. Must have the ability to relate to others, work with others, work independently, concentrate, and perform complex or varied tasks as needed.
The physical and mental demands described here are representative of those that must be met by an employee to successfully perform the essential function of this job.  Reasonable accommodations may be made to enable individuals with disabilities to perform the essential functions.