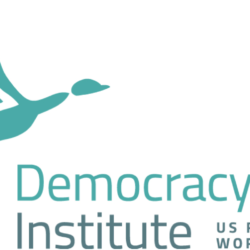 Website Democracy At Work Institute
Request for Proposals – Contract Business Developer
Project Name: Rapid Response Cooperative Business Development 
RFP Issue Date: June 21, 2021
Response Due Date: July 21, 2021
The Democracy at Work Institute (DAWI) seeks to contract with an independent, self-directed qualified organization or person to support business development for our Rapid Response Cooperative Project.
About DAWI 
DAWI is a 501(c)(3) nonprofit movement-based think-and-do tank that expands the promise of cooperative business ownership to communities most directly affected by economic, social, and racial inequality. Our core work is supporting the expansion of democratic employee ownership of business as a strategy for racial, gender and economic equity. We do research and advocacy; we develop tools and new models; we train worker-owners and developers; and we convene communities of practice to ensure that further growth in the worker cooperative movement reaches low-income people, BIPOC communities and recent immigrants. We are affiliated with the US Federation of Worker Cooperatives, the national grassroots membership organization.
Project Overview 
DAWI's Rapid Response Cooperative (RRC) Development Initiative creates replicable, out-of-the-box worker-owned businesses that provide a pathway to work for people with barriers to employment. DAWI partners with organizations to develop cooperatives for their constituents who seek to work as consultants through an LLC cooperative entity. This professional staffing agency, named "Radiate Consulting Cooperative," creates a vehicle for talented professionals to find steady work in the field of their choice, to market their services, negotiate contracts, and access back-office services. DAWI has developed and vetted the intellectual property and processes to create multiple RRCs around the country. We are currently replicating this model with several different partners across the country, including community-based organizations, educational institutions and city governments.
The Business Developer will work closely with the RRC team, our institutional partners and interns, to coordinate and plan projects, conduct research, and accomplish project goals and produce grant deliverables. They will lead the research and development phase for new RRC projects, assisting with the development of new cooperatives and supporting the growth of the various Radiate entities.
Scope of Work 
Anticipated project period: July 30, 2021 – June 30, 2022
Anticipated project budget:  $66,000 – $84,000
Anticipated activities: 
Project management, consultant and subcontractor management
Business development for two startup cooperatives, including sales development
Training, professional development, mentoring and coaching for cooperative members
Team and organizational coordination with DAWI
Milestones and deliverables:
Written project plan for launch
Completed feasibility studies
Implementation documents for two new cooperatives
Sales strategy implementation plan and reports
Member coaching plan and reports
Operations plan and reports
Training curriculum
Member meeting agenda
Monthly progress reports and final end-of-project report
Proposal
Interested parties should submit a proposal and letter of interest including:
Statement of Qualifications, including relevant experience and demonstrated competence in the required areas
If an organization, names, location and role of assigned staff, including a short bio and resumes of staff that will be allocated to the project. If an individual, resume, including description of work experience and formal training and two references.
Statement of Work: Clearly written, brief proposal describing the proposer's understanding of and plan to address the work described in the Scope section of this document, including key project milestones and deliverables.
Budget, including proposed hours and rate.
Proposal Submission Instructions
Organizations and individuals that meet the qualifications outlined in this document should submit their documents electronically in a single PDF by emailing them to the address below.
Project Name: Business Developer 
RFP Issue Date: June 21, 2021
Response Due Date: July 21, 2021
Submission Email Address: hiring@institute.coop
Submission Email Title: "RRC Business Developer"
Notice of Non­discrimination
Democracy at Work Institute (DAWI) is committed to a multi-racial and class-diverse staff that reflects the future of worker cooperatives. We are an anti-racist organization that centers racial equity in our values, programs, and vision. Women, people of color and others who may be underrepresented at senior levels of the nonprofit workforce are strongly encouraged to apply. DAWI is committed to equal opportunity for all persons without regard to sex, age, race, color, religion, creed, national origin, marital status, disability, or sexual orientation, and any other class of individuals protected from discrimination under state or federal law. It is the policy of DAWI to comply with all federal, state, and local laws and regulations regarding equal opportunity. In keeping with that policy, DAWI is committed to maintaining a work environment that is free of unlawful discrimination and harassment. Accordingly, DAWI will not tolerate unlawful discrimination against or harassment of any of our employees or others present at our facilities by anyone, including any supervisor, co­worker, vendor, client, or customer of DAWI.