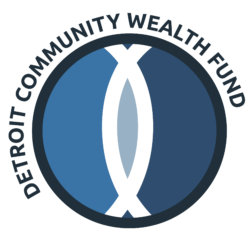 Website Detroit Community Wealth Fund
The Cooperative Conversions Manager will manage The Worker-Ownership Conversion Program. The program will educate Detroit business owners and community stakeholders on succession planning options for exiting and retiring business owners in Detroit. This project will create the pathway for exiting business owners to work with DCWF to finance selling their business to their employees. Our goal for this program is to develop a pipeline to scale worker-ownership opportunities, create ownership opportunities for Black and Brown Detroiters, and finance cooperative conversions in Detroit.
This is a full-time, salaried 35-40 hour/week position, compensated at $55- $60K annually, based on experience. This position comes with healthcare benefits and generous paid time off in addition to holidays and DCWF scheduled breaks. Applicant must live in, or be willing to relocate to Detroit, MI.
For Application Details, click here.