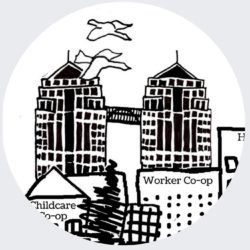 Website East Bay Permanent Real Estate Cooperative
#LandWithoutLandlords
The East Bay Permanent Real Estate Cooperative is a multi-stakeholder coop that facilitates BIPOC and allied communities to cooperatively organize, finance, purchase, occupy, and steward properties, taking them permanently off the speculative market. We create community controlled assets and empower our communities to cooperatively lead a just transition from an extractive capitalist system into one where communities are ecologically, emotionally, spiritually, culturally, and economically restorative and regenerative.
PURPOSE OF THE POSITION
The Marketing and Communications Coordinator's main purpose is to communicate EB PREC's vision and work to our community and to the broader public. You'll help plan and implement our overall messaging strategy by designing, writing, and publishing or sending out blog posts, newsletters, campaign emails, social media posts, press releases, and other promotional materials. You'll coordinate with other staff members to facilitate ongoing member and donor communications, as well as support our fundraising and investment campaigns with your great writing skills. You'll also build and maintain relationships with the press, other media outlets, and partner organizations to spread the word about EB PREC and position us as a major player within the larger coop and housing justice movement.
Please see full job description and application instructions here.