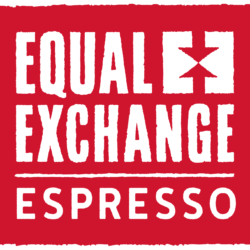 Website Equal Exchange Espresso
Worker Owned and Fairly Traded since 1986
Work for Fair Trade: Be an Equal Exchange Barista!
Equal Exchange Espresso is opening a second café in the Seattle area. Our objectives are to promote Equal Exchange's mission to support small-scale farmers by providing high-quality food & beverages and creating an inclusive and welcoming space for customers and staff. If you love coffee, community and customer service, please consider joining our team!
Equal Exchange supports equal employment opportunity for all classes of individuals, regardless of age, race, color, national origin, citizenship status, disability, religious creed, sex, gender identity or expression, sexual orientation, marital status, economic status, veteran status.
Visit our job board for the full job description and to apply.