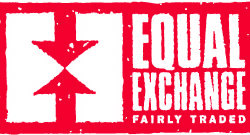 Website Equal Exchange
The Sales Team Generalist is responsible to: Work with our customers to build successful programs in the market, including at food co-ops, stores and cafes. This includes discussing products, pricing and promotions, and building relationships. Take and process orders. Deliver products to select customers who are in your region.
Employment Status: Full time, exempt position on the worker-owner track. Hours: 40-45/week
Benefits: Health/dental/vision insurance coverage, paid vacations, paid holidays, paid sick days, eligibility for worker ownership
Qualifications:
An interest in the mission of Equal Exchange
Experience with or interest in working for a cooperative organization preferred
Ability to communicate well with customers, team members and staff
Ability to problem solve
Ability to do extensive lifting (up to 40lbs)
Ability to effectively manage time and responsibilities
Ability to work independently
Valid driver's license
Responsibilities:
Account Development & Sales
Selling in product/developing product lines with customers at stores, by email, by phone, or in person
Communicating the value and impact of the Equal Exchange trade model
Identifying and pursuing opportunities at accounts
Fielding customer orders and inquiries in support of the East sales team
Delivering to Stores
Safe and timely driving to locations
Building relationships and coordinating with store staff around promos and displays
Merchandising product in store
Following safety guidelines in store (specifically around Covid-19)
Keeping vehicle clean and organized
Order Processing and Fulfillment
Coordinate logistics and communicate product inventory
Order entry
Warehouse work as needed, including packing orders and receiving transfers
Team
Event support and planning
Covering for other team members in a small office/warehouse
Willingness to do other tasks as needed to support the team as requested by the supervisor
Personnel & Worker Ownership/Fair Trade Development
Participate in staff, team, department, and educational (Exchange Time) meetings.
Understand our producer partners, trading policies, and the Fair Trade movement.
Understand and participate effectively in our worker cooperative model.
To apply, please send a cover letter, resume, and answers to the following to:
apply@equalexchange.coop
Application Questions
1. Describe your image of a strong relationship between a store and Equal Exchange's Sales Team.
2. What is the most important function of a small warehouse?
3. How do Equal Exchange supply chains impact farmers and consumers?