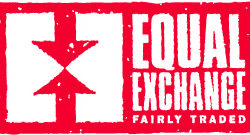 Website Equal Exchange
Small Farmers, Big Change
Equal Exchange was the first fair trade coffee company in the United States.  We are a worker cooperative, owned by our employees.  Since 1986, we have been demonstrating the viability of worker co-ops and authentic fair trade.
Help us achieve our mission!
We're looking for someone to join our distribution team.  It's a full-time, worker-owner track position, with eligibility for membership in our cooperative after one year.  We offer employer-paid health insurance on your first day of work, sick and vacation days, and, after new hires have become worker-owners, patronage dividend (depending on profitability), a vote and the opportunity to be involved in the governance of our co-op.  Pay for this position is $15.
We need someone who can:
Find satisfaction in working a physical and fairly repetitive job
Work well independently AND as part of a team
Solve problems with creativity and determination
Pay attention to details while keeping up the pace of work
Follow through and plan ahead
Communicate kindly, clearly, and effectively with co-workers
Equal Exchange supports equal employment opportunity for all classes of individuals, regardless of age, race, color, national origin, citizenship status, disability, religious creed, sex, gender identity or expression, sexual orientation, marital status, economic status, veteran status.
As a business dedicated to economic justice for small farmers worldwide, our worker-owners, and communities in the US, we would like BIPOC, women, queer and trans-identified folks to apply.
To apply, please visit www.equalexchange.coop/careers.  Deadline is 03/01/21