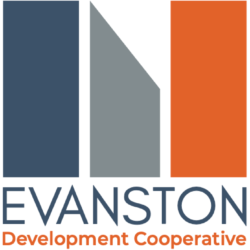 Website EvanstonDevelo1 Evanston Development Cooperative
The Office Manager will manage bookkeeping and office-related tasks for our construction projects and general operations. This position is mostly at the co-op's office, with the flexibility to occasionally work remote.
Responsibilities are:
Record financial transactions (income and expenses) and coordinate project budgets in online accounting systems (Quickbooks, Expensify, and Buildertrend).
Utilize EDC templates to draft contracts and change orders.
Manage human resources, including employee-owner benefits, payroll, and paid-time-off.
Preparation of monthly financial statements for internal review, and monthly pay applications and invoices for submission to clients.
In communication with EDC's site superintendent, coordinate payment of accounts payable items during a construction project, and retain lien waivers and insurance certificates from contractors.
Oversee vendor relations for software subscriptions and similar office expenses.
For information on how to apply and our cooperative values, please visit https://www.evanston.coop/careers.