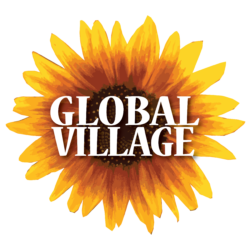 Website Global Village
Land based incubator of cooperatives and more
Organization: Global Village Farms nonprofit organization
Location: Unseated Nipmuck territory, Grafton, MA, USA
Pay: $18-$20 an hour commensurate with experience
Benefits: 2 days of paid time off, 3 floating paid holidays, and 2 paid sick days per six months.
Hours: 20 hours/week (part time).
Start Date: ASAP in early 2022 for 6 months, extendable or renewable with potential salaried positions available at end of contract.
Global Village Farms in Grafton, MA is looking for a 20 hr/week Organizer. The Organizer is responsible for development of the Global Village Organizing strategy, including training and recruitment. This position's areas of work will be:
Organizational and professional development:
Learn, develop and implement agile nonprofit systems such as membership tracking, board development, fundraising, data collection, marketing / media, reports, work planning, evaluation, etc.
Participate in co-op, organizing and nonprofit professional development opportunities
Participate in coalitions, and share information and opportunities with other staff and members
Program work:
Support outreach to BIPOC farmers about Global Village programs
Volunteer co-coordination
Oversee the evaluation and assessment for Global Village programs
Coordinate some logistics of Global Village in person and virtual programs
Co-facilitate some educational programming
Develop a plan for youth programming at Global Village
Develop Global Village membership strategy
Recruit, supervise, and mentor members, volunteers, especially young people
Support leadership development and community-building efforts
Help plan membership meetings and events
Position is currently remote, but preference is for the organizer to live in South / Central New England.  This role is a good fit for someone with organizing experience who is looking to build experience in running a nonprofit organization and learning about cooperatives and land sovereignty work.
Required:
Passion for Global Village's philosophy and mission
Experience building consensus, enthusiasm for participatory decision-making, and openness to non-traditional organizational models
Keen interest in being hands-on and deeply involved in Global Village's day-to-day programmatic and social change work
Experience with program management and coordinating a team
Ability to inspire others to participate and collaborate
Experience facilitating meetings, leading workshops, and anti-oppressive facilitation
Excellent organizational, computer and time management skills
Flexible work hours—available during some evenings and some weekends
Experience with community-based leadership development
Experience in grassroots organizations as youth coordinator, organizer, or leader
Valid driver's license, and clean driving record
Dependable, honest, trustworthy and can work independently
Excellent, verifiable references (2)
A Plus:
Experience with BIPOC led organizations
Bilingual in Spanish and English
Experience establishing a base of members and volunteers
Knowledge of the farm/farmers and gardening community in New England
Demonstrated success in securing, maintaining and reporting on funding
Knowledge and experience in cooperative education and instruction
Qualified applicants should email info@globalvillagefarms.org with subject including "Organizer position" with a cover letter and resume and two references.
Please note, in preparing their application materials, candidates are strongly encouraged to learn more about Global Village's mission, philosophy, programs, board & staff, history, and the Grafton and BIPOC farm community by visiting Global Village's website: www.Globalvillagefarms.org.
Applications submitted by January 22 will be prioritized.
Global Village encourages BIPOC leadership and provides equal employment opportunities to all employees and applicants without regard to race, color, religion, sex, national origin, age, disability, or genetics.