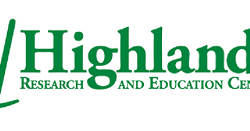 Website highlandercenter Highlander Research and Education Center
A catalyst for grassroots organizing in the South
Highlander is searching for a dedicated and skilled educator to add capacity and expand Highlander's Economics & Governance program (E&G). The new E&G educator will work closely with existing staff to accompany and support new and emerging economics and governance projects democratizing communities and workplaces across the region. With all of Highlander's staff, this role will contribute to Highlander's educational and accompaniment work with grassroots organizing and movement building in the US South and beyond.
Learn more about Highlander's current and past work here: HTTPS://WWW.HIGHLANDERCENTER.ORG/OUR-STORY/
ROLE & RESPONSIBILITIES
The selected candidate will be ready to work with the existing E&G team member and other staff to:
Implement current E&G program components, which include:
Convene a network of Solidarity Economy (SE) practitioners in the South ("SE in the South")
Convene a SE in the South Advisory Committee to help guide and propell the strategy of the network and advise Highlander's educational interventions
Lead Mapping Our Futures Economics & Governance / Solidarity Economy workshops (virtual and on-site), share existing curriculum, revise and develop new curriculum, and train trainers to help lead MOF workshop series.
Share the Mapping Our Futures curriculum in Spanish with grassroots organizations and support the development of a Training for Spanish-speaking Trainers.
Develop custom workshops and curriculum for emergent movement needs
Translate academic, scientific or otherwise inaccessible information and analysis about political economy into popular communication, workshops, and materials.
Coordinate the "SE in South Learning in Action Circle," which offers microgrants for learning projects and facilitates peer learning among groups and communities
Develop and coordinate a more formal 1+ year cohort program for solidarity economy organizing and implementation
Maintain connections between Southern organizations and networks and national and international coalitions
Develop the E&G program's annual and long-range goals, strategies, implementation plans, and budget;
Recruit participants and maintain a participant database;
Convene and facilitate program meetings, field trips, and convenings;
Support participants' work and leadership development through telephone calls, virtual conferences (Zoom), emails, and fieldwork;
Provide opportunities for participants to network and attend Highlander's and other events;
Support evaluation, documentation, communications, and grant writing and reports;
Work in tandem with Highlander's Finance Team and Grants Manager to track budget expenses, receipts, and program impacts
Work in tandem with Highlander's Development Team to support communications for the program and support Highlander's work.
The selected candidate will also be ready and able to support and collaborate with other members and programs of Highlander's Education Team, including planning and implementation of popular education methodology trainings and workshops, strategic program design and implementation, outreach, communications, documentation, information sessions, workshops, and providing support to Highlander movement family and groups, both at Highlander and in the field.
Highlander permanent full-time staff are expected to contribute to organizational responsibilities such as hiring committees, budget planning, staff governance, and other organizational projects.
REQUIRED SKILLS, EXPERIENCES, and UNDERSTANDINGS
Applicants invited to an initial interview will show evidence of a majority of the following:
willingness to travel
ability to work occasional weekends, evenings/late nights
ability to respond to urgent issues as they arise
high degree of integrity among peers
experience with Google suite & Microsoft suite
understanding of progressive social change and community organizing
demonstrated commitment to racial, gender, economic, environmental and social justice
experience in the South and/or Appalachia
passionate about Highlander's purpose and able to communicate our program work effectively
self-starter as well as a team player
ability to think and work organizationally
organized and ability to balance multiple responsibilities with grace
ability to keep Highlander's purpose and the people with whom we work central
sense of humor welcome and most helpful
high degree of honesty and integrity
commitment to confidentiality
DESIRED SKILLS, EXPERIENCES, and UNDERSTANDINGS
Bi- or multi-lingual (Spanish/English highly desired)
ACCOUNTABILITY
This position is directly accountable to the Education Team and the Education Team Coordinator, who is supervised by the Co-Executive Director(s). Education Team members attend regular team meetings and other organizational team meetings as necessary/assigned, monthly staff meetings, staff retreats, and three multi-day Board of Directors meetings.
COMPENSATION & EMPLOYEE BENEFITS
This position is a full-time salaried position, currently set at Highlander's Level 2 salary ($49,103 before taxes/withholdings). The position also comes with a stellar benefits package, including Blue Cross/Blue Shield (Tennessee) Health, Vision, and Dental coverage (extended to dependents), TIAA-CREF retirement account with employer contribution after a year of employment, a nominal life insurance plan, significant sick and vacation leave, generous holiday leave, and a variety of other policies intended to encourage health and wellness, such as an annual professional development stipend. Work cell phone and computer provided. Relocation expenses up to $1,000 are available to new full-time hires who want to relocate to the area. Pending availability, Highlander can offer temporary transitional housing in one of Highlander's lodging facilities.
TIME COMMITMENT
This position is Exempt, meaning it does not qualify for overtime pay. An average commitment of 40 hours per week required (35 work hours and 5 paid break hours). Flexibility in arrival and departure time may be needed to support the work, including some nights and weekends. Some travel is required.
Please note: while conceived as one full-time, exempt permanent position, Highlander is open to considering alternative proposals on a case-by-case basis, including, but not limited to: one person proposing to work part-time (20-30 hours weekly) and two people proposing to share the position (each working 20 hours weekly).
LOCATION
Highlander is located on 186 acres of land in rural East Tennessee (near Knoxville) and is considered a "movement home" by thousands of people from all over the world. We encourage applications from people currently living in the area or who are willing to relocate. Proposals for remote work will be considered on a case-by-case basis (please read below).
For staff whose responsibilities do not include regular on-site work, Highlander supports remote work during the COVID-19 pandemic. Staff whose responsibilities include on-site work are expected to adhere to high standards of safety/health protocols.This position can be entirely remote during the pandemic.
When the pandemic subsides, this position would be permitted to work remotely, but this position will also be expected to commit to being at Highlander for priority on-site gatherings. Examples of priority on-site gatherings include staff meetings (monthly), staff and team retreats (up to quarterly), and cross-team programs such as our annual Homecoming weekend, our annual Rage, Hope, and Community organizing and healing justice workshop, and on-site workshop/training requests (regularity varies).
In our experience, the best-case scenario is for team members working remotely to live within a half-day's driving distance of Highlander. There is no budget to cover travel to work meetings on-site at Highlander, but when rooms are available, staff are welcome to stay at Highlander at no cost when on-site for work responsibilities.
HOW TO APPLY
Step 1: In one PDF document, compile:
cover letter
resume/CV
name & contact information for 3 references
Step 2: Email that PDF document to APPLY@HIGHLANDERCENTER.ORG. Write "E&G Team Member" in the Subject line. Incomplete applications will not be considered.
Optional: In addition to the required information above, you can send other application content that showcases your skills, interests, and experiences. Make sure to include any explanation needed of the content. The content can come in any form of media, which can include but is not limited to:
A Timeline of your work, life, or experiences
A Video
A Powerpoint or other form of presentation
A Graphic design, Collage or sets of Pictures and Photographs
A Song, poem, or other writing samples
Timeline: The application process will be open until position is filled. We hope to fill this position as soon as possible. Select applicants will receive an initial invitation to interview with a hiring committee. The final candidate(s) will participate in a final interview to which all Highlander staff are invited. During the pandemic, all interviews will be via Zoom.
Highlander is an equal opportunity employer, and we especially encourage applications from Black, brown, and indigenous people, women, LGBTQ+ and gender variant/non-conforming folks, and working-class/cash poor people. Folks directly impacted by the criminal justice system are also encouraged to apply.
QUESTIONS? If you have a question about the position before applying, please send it to APPLY@HIGHLANDERCENTER.ORG, and someone from the hiring committee will be in touch as soon as possible.