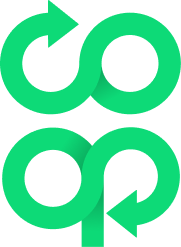 Website driverscoop The Drivers Cooperative
Revolutionizing rideshare through worker ownership.
The Drivers Cooperative is hiring a General Manager to provide daily leadership to meet the business, operational, financial, and strategic goals of the cooperative to improve the lives of New York City's for-hire vehicle drivers. We are a cooperatively-owned transportation startup that seeks to bring about system change in the rideshare platform economy. We will soon be delivering thousands of trips for New Yorkers with disabilities, and we are growing our team to grow with this opportunity.
You will work with the Board of Directors, our driver members, and staff team to manage the growth of our cooperative, as well as build out a team over time. Unlike a traditional company, we are 100% owned by our key stakeholders: drivers. Participatory democracy is a key element in our culture. You will be working directly with drivers who play an active role in the cooperative through meetings, committees, and elected leadership positions, as well as coordinating and managing a staff, and reporting to a multi-stakeholder board that represents all constituencies. We are looking for a versatile, experienced manager ready to take on the challenge of building the kind of company the world and our members need.
Location
This role is based in New York City.
Responsibilities
• Plan, develop, implement and direct the organization's operational and financial performance
• Manage governance to ensure involvement from all stakeholders and member-owners
• Develop new business for the cooperative through direct sales to businesses and responses to public sector RfPs
• Build the consumer ride-hailing business through marketing to drivers and riders and operational excellence
• Manage cash and raise funding
• Oversee customer experience for both drivers and riders
• Hire and develop operating team
Qualifications
• Commitment to workplace democracy required
• Commitment to dismantling racial capitalism required
• Experience working in a high-growth organization in a competitive sector is required
• Experience managing diverse teams is required
• P&L management is required
• Humility and an orientation towards inclusive decision-making is a must
• Experience with community or labor organizing is a plus
• Experience with shared ownership businesses is a plus
• Experience with transportation is a plus
• Experience in consumer services is a plus
• Experience in government procurement is a plus
• Bachelor's degree or Master's degree preferred
• All members of the management are required to have or obtain a drivers' license from the NYC Taxi and Limousine Commission, and periodically take trips to remain connected with the daily experiences of our members.
• Fluency in languages other than English is a plus, particularly Spanish, Bengali, Urdu, Hindi, French, Haitan Kreyol, Russian, Mandarin, and other languages spoken by NYC for-hire vehicle drivers.
Our Community
The Drivers Cooperative is an equal opportunity employer. Our members are largely immigrants and people of color. We are especially interested in applicants who are from the same communities as our members, or have worked in or have personal ties to the communities that our members are from, and experience working in the gig economy, including driving experience.