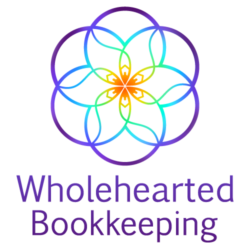 Website Wholehearted Bookkeeping
Wholeheartedly cooperative
About Wholehearted Bookkeeping
We are a proud worker cooperative, which means we are bookkeeper-owned and run. We are part of a movement for an economy which works for all, and which prioritizes people and planet over profit. We uplift international cooperative values and principles including care for community, cooperation amongst cooperatives, training and education, equity, and solidarity. Our bookkeepers bring an owner's level of care and concern to each of their clients.
We started in late 2020 and are currently comprised of two worker owners. We work with cooperatives, nonprofits, freelancers, and small businesses.
Role: Cooperative Bookkeeper
Candidate for worker ownership – at six months is eligible to become a worker owner. Becoming an owner requires a $750 investment after the initial candidacy period. This payment can be broken up over time if needed.
Desired Start Date: December 1st, 2021
Work
Remote, 100% virtual. Strongly prefer candidates in California or New York, but are open to candidates in other states. Possibility to work at a coworking space if desired.
Initially 25% client work with 75% internal work such as training and joining meetings (first few weeks). Transition to approx 50-60% client work and 40-50% internal work.
Client Work
Assisting clients with setting up a Quickbooks Online account – chart of accounts, synchronizing bank feeds, and any app integrations
Clean up/ catch up bookkeeping for previous periods
Routine monthly and/or quarterly bookkeeping – categorizing transactions, reconciling accounts, accounts receivable, accounts payable, payroll administration, etc
Consulting: cash flow + budget projections, participatory budgeting, internal controls, worker owner pay by entity
Possibility to be involved in curriculum development and delivery of trainings
Responding and communicating with clients via email and via one on one calls as needed
Internal Work – support with the following:
Discovery calls with potential clients
Developing client proposals
Responding to questions from prospective clients
Operations meetings 1-2 times per week (currently Mondays/Wednesdays)
Facilitating and notetaking for internal meetings
Respond to team emails and messages
Cultivate new clients/ engage in marketing – may include posting on social media
Technicalities & logistics (Calendly, deadlines in calendar, LastPass, track time in Toggl)
Potential peer supervision
Compensation
Wage: $25/ hour (+$5/hr upon transition to worker-ownership)
Part time (15-25 hours/week) with the possibility of going up to 35 hours/week
You would be filling in partially during a period of family leave
Benefits
PTO Policy (annual):
16 holidays including the last week of December
5 adulting days
5 fun & wellness days
3 Concern for Community days
1 birthday
15 flexible vacation days
unlimited up to 3 weeks paid sick leave
Family leave, bereavement, jury duty
Unlimited unpaid vacation
Work is fully remote
Highly flexible schedule
Dental, vision, disability and accident insurance as offered through the USFWC
Currently no health insurance or retirement plan available
Required Qualities, Skills, & Experience
Bookkeeping & accounting (we work mostly with Quickbooks Online)
Interest in, passion for, and commitment to cooperative principles and our values
Ability to work independently, remotely and as part of a team
Ability to ask for and receive support when facing challenges or the unknown
Lightheartedness combined with a willingness to dive into technical work
Patience and diligence to handle many tasks with care and attention to detail
Kindness
Integrity
Clear communication
Honesty & transparency
Competency to work across lines of difference, including with communities of color, poor and low-income communities, queer communities, immigrant communities, and other marginalized groups
Interest in becoming a worker owner of the business after a candidacy period
Familiarity with GAAP
Desired Qualities, Skills & Experience
Knowledge of worker cooperatives
Familiarity with these softwares:
Quickbooks Online
Gusto
Google Suite
Microsoft Suite, especially Excel
Zoom
Calendly
Toggl
Wordpress
Whatsapp
Lastpass
Teaching others about finances using popular education methodologies
Bilingual English + Spanish/ multilingual
Ready to apply? Click here:
https://docs.google.com/document/d/1Xicl4Iwq-62ejTlNz7Q-xPEQp36bGArSZKExBUrSBrg/edit