The WORC Coalition
The COVID-19 pandemic has brought innumerable challenges and setbacks to California's small businesses. Even prior, businesses were at risk for closure due to the Silver Tsunami of retiring owners. In California, 359,000 businesses are owned by baby boomers nearing retirement age. A majority of business owners in the United States lack a formal success plan, and those who put their businesses up for sale often cannot find a buyer. Without succession plans, these 359,000 businesses could permanently close or be purchased by out-of-state buyers who are likely to relocate or cut jobs. 
California's small businesses can find qualified, experienced owners in their workers. Transitions to worker-led models can keep businesses open while benefiting California workers. Research shows that worker-owned firms have greater job growth and fewer layoffs than traditional firms. They also equip workers with opportunities for wealth-building and a stronger voice in how their workplaces are run. 
Now is the time for California to harness the benefits of worker ownership. By supporting the transition of small businesses to worker ownership, the State of California will preserve jobs and businesses, reduce strain on its social safety net, anchor community access to essential goods and services, and cultivate a new generation of worker-owners who have a say in their workplace and share in the profits of their work.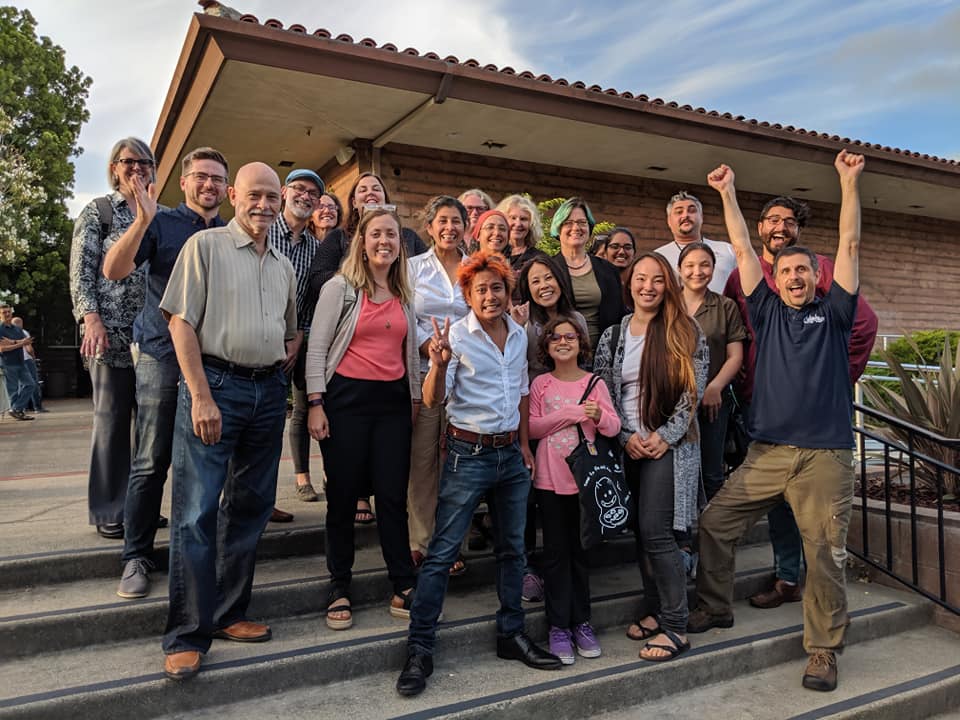 Our membership includes representatives of worker cooperatives, policy and advocacy organizations, technical assistance providers, and labor unions.
Coalition Steering Committee
Coop Union of Mandaluyong City
Equity Economics Lab
HUD/Vash scatterd small sites housing cooperative
Long Beach Alliance for Clean Energy
MEDA
Montana Co-op
Annie Marquit Public Counsel
The People's Resource Center
Urban Habitat
Aura Villa LLC
Petaluma Pie Company
Sun & Moon Dispensary
Turning Basin Labs
Embarcadero Neighborhood Association
Monterey Bay Economic Partnership
Network of Bay Area Worker Coops
Cutting Edge Counsel
I Am Green Inc.
Keystone Development Center
Mission College
Santa Cruz Community Ventures
SOL Economics
Uptima Entrepreneur Cooperative
Your Business Legacy
Berkley Student Food Collective
Foundation for Economic and Social Justice
Business Highlight:
A Slice of New York
The right pizza on the left coast. A New York experience in the Bay Area.
Worker-owned Cooperative in San Jose/Santa Clara and Sunnyvale.