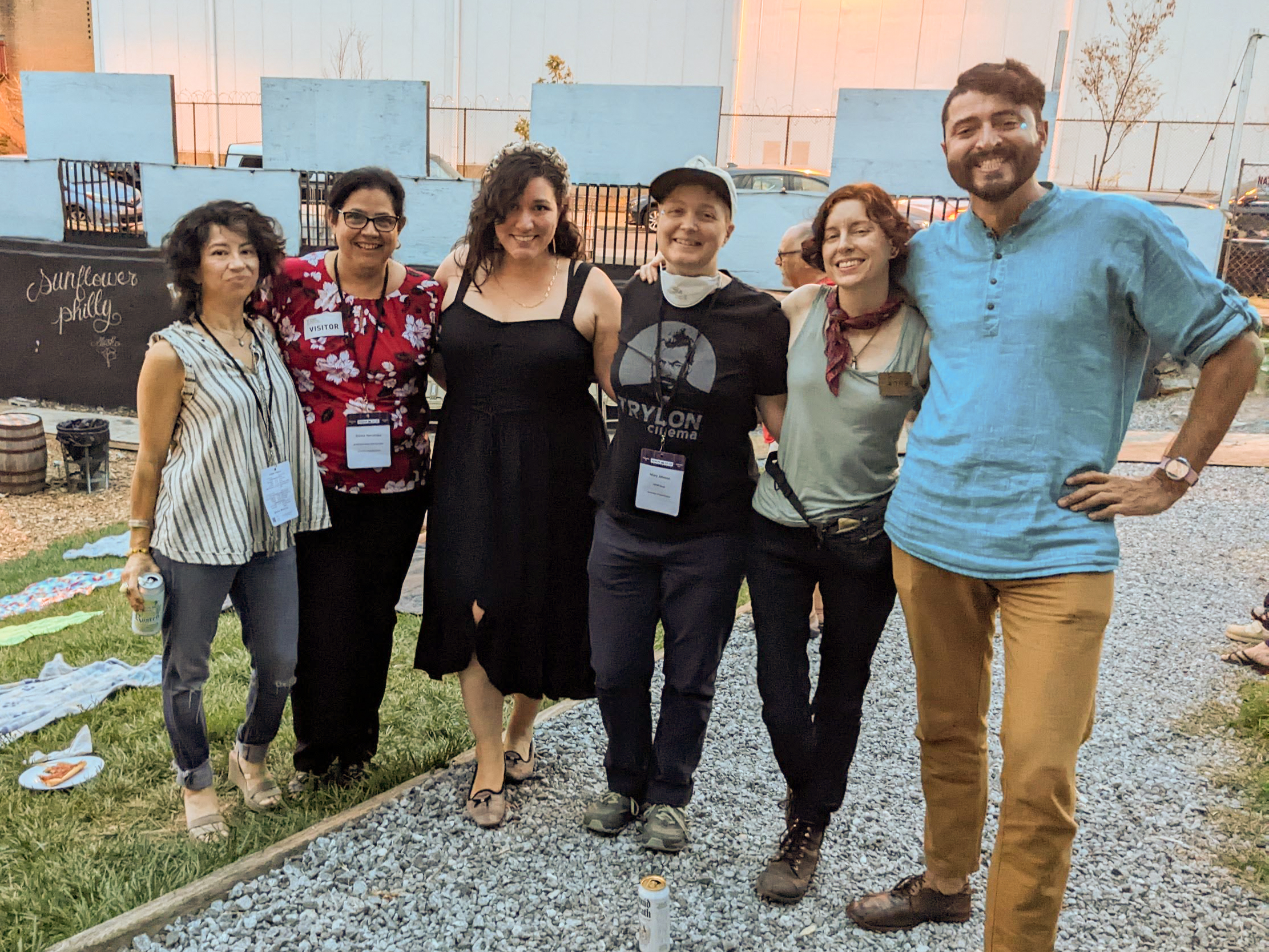 For 12 years, Anna provided balanced leadership to the USFWC Board of Directors
Lea este artículo en español aquí
If leadership styles were animals, Anna Boyer's would be a bear – analytical, methodical, careful and pragmatic.
It's a leadership style that often goes unnoticed. But on the U.S. Federation of Worker Cooperatives' Board of Directors, Anna brought balance. She provided grounding to the lofty ideas of the visionaries (eagles), and forward-movement to the patient community-builders (deer).
Anna Boyer's leadership on the USFWC board ended in November, after her 12 years of service made her the USFWC's longest-serving board member. Her term as Southern regional representative expired and she was ineligible to run again due to term limits in USFWC bylaws.
For 12 years, the balance that Anna brought to the USFWC board kept the governing body running smoothly and better able to focus on the needs of its members.
Ricardo Nuñez, board president, says, "Anna brought diligence that kept the board focused on the USFWC's mission: serving worker cooperatives and the people who make this visionary form of organizing our labor real."
"She had a keen eye toward finances. She translated balance sheets, profit and loss statements, and other financial documents to the rest of the board. She was also deeply knowledgeable about the bylaws and processes of the board. She could easily advise us on the powers we did, and did not have, at our disposal. That helped get us out of sticky process situations so we could focus on making informed, appropriate decisions to best serve our members."
"The Federation is a stronger organization because of Anna," says Ricardo. "We should acknowledge all of the invisible work she has done over a dozen years to help us, as a community and a movement, get to this point."
The Board of Directors took the opportunity to acknowledge Anna at the USFWC's Annual Membership Meeting this Fall. Ricardo and former board member Hilary Johnson presented Anna with a framed certificate of appreciation signed by the board.
"As a board member, I was honored to serve along Anna for 6 years," Ricardo says. "She was truly an inspiration to me and others with the dedication, diligence, and spirit she brought to the board."
Anna Boyer joined the board of directors in 2011 as the Southern regional representative. She has also served as the board secretary and treasurer.
Anna represented member co-op C4 Tech and Design in New Orleans, LA. C4 provides web design, IT, and computer repair services to local residents, small to medium sized businesses, and nonprofits. Anna joined C4 in 2008.
Prior to working at C4, Anna worked as a movie theater concession salesperson, mail clerk, landscape maintainer, conservation biologist, insurance consultant, union steward, and telephone system programmer.
The USFWC board and staff are grateful to Anna Boyer for her service and wish her the very best in her future roles.