Leer este anuncio en español aquí
The USFWC Co-op Clinic invites you to attend Skill Up!, a half-day virtual technical assistance and training summit for worker-owners, cooperatives, and support organizations. Come grow your knowledge and skills in one of three workshop tracks led by experts from the Co-op Clinic's network of peer advisors.
Skill Up is also an opportunity to connect with other cooperatives across the country and meet the Co-op clinic team and the greater USFWC community. The summit will be hosted via Zoom and all sessions will be accessible in English and Spanish. Session recordings with closed captions will be provided to registered participants.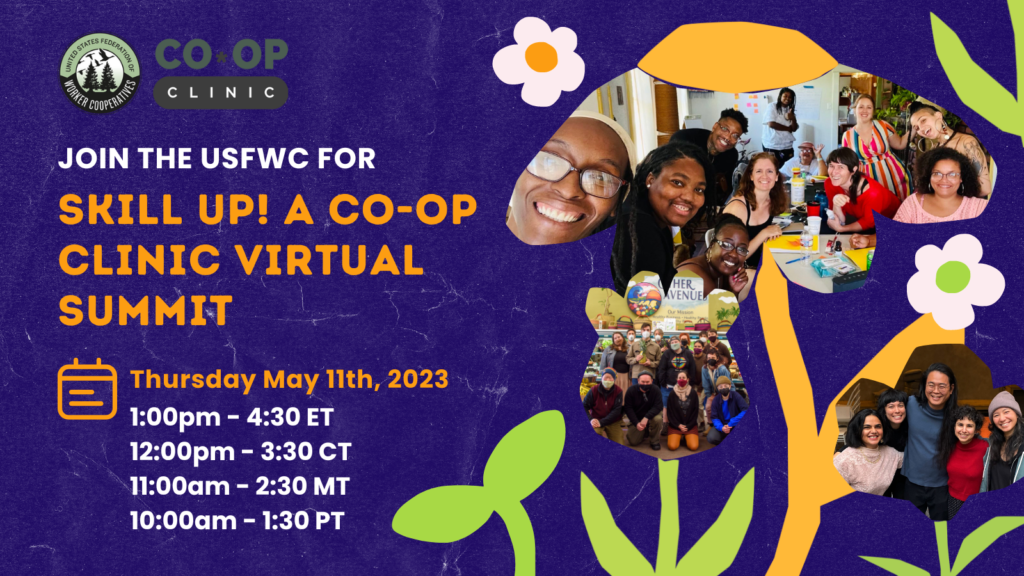 Thank you to our sponsor

About The Workshop Tracks
Come grow your knowledge and skills in one of three 2-hour, 2-part workshop tracks. Workshop tracks include:
Flow Like Water: Worker Co-op Finance 101
A dive into tools and best practices for making your cooperative financially sustainable! This workshop will be co-facilitated by Daniella Preisler (she/her) & Emma Yora (she/her).
More info: Conversations related to money can be stressful! At the same time, it's essential that a worker-owner knows how to handle their finances for the wellbeing of their cooperative and its members. In this session, you will learn how to keep accounts for your cooperative, including how to manage the Profit and Loss Statement for your cooperative. This workshop will be facilitated by Daniella Preisler (she/hers) and Emma Yorra (she/hers).
Here for it: Building Capacity for Conflict
An exploratory learning, play, and practice space for cooperators who want to know about the common sources of conflict; how conflict shows up on our bodies; how to diagnose conflict in groups; and some tools that we can use to address conflict collectively.Conflict is messy.
More info: Conflict is a muscle. Come navigate conflict while exploring some essential tools for building personal capacity to engage in conflict and support your groups in steering towards an imperfect but fruitful resolution of the tension. This workshop will be co-facilitated by Mike Strode (he/him) and Ana Martina (she/her).
So you want to offer worker benefits: Where do you begin?
A discussion with Maddie Taterka (they/she) about strategies and considerations for providing worker benefits for cooperatives. In addition, an opportunity to learn more about the Worker Benefits Program available to USFWC members.
More info: Benefits are an important part of worker compensation for any company in the United States, but the world of worker benefits can be complicated and confusing. In this track, we'll be learning about the easy-access dental and vision insurance offered by the USFWC, and discuss the options and questions to consider when deciding to offer general medical insurance to workers. Participants will leave with a greater understanding of health benefits terminology and options. This workshop will be facilitated by Maddie Taterka (they/she).

About The Presenters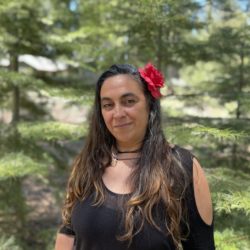 Daniella Preisler (she/her)
Daniella, originally from Chile, brings extensive experience as a cooperative development consultant, certified community coach and trainer and co-founder of her second cooperative business, Colmenar Cooperative Consulting, which services the Latinx community. As a worker-owner of Home Green Home SF, a worker cooperative of Latina women who have provided ecological cleaning services in San Francisco since 2009, she truly understands the cooperative experience. She has served on the USFWC Board, international committee and Movimiento de Inmigrantes en Cooperativas. Now as a consultant and developer, she advises her clients to develop their capabilities within participatory governance, financial literacy and structure, and effective communication in their cooperative businesses.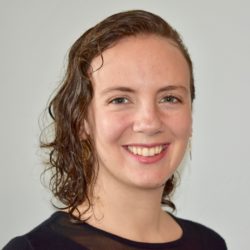 Emma Yorra (she/her)
Emma Yorra is a Brooklyn-based, Spanish-speaking cooperative bookkeeper, writer and organizer. She has 14 years of experience bringing her financial management and facilitation skills to cooperatives, movement nonprofits, and small businesses. She is passionate about the power of clean books and liberatory budgeting. She loves to help others develop the skills and confidence they need to effectively run their organizations. Emma worked for three years as a Bookkeeper, Consultant and Financial Educator at A Bookkeeping Cooperative, where she was also a worker owner. She has served as treasurer on boards, developed and financed worker cooperatives, and earned a Masters in Social Economics and Cooperative Business Management from Mondragon University.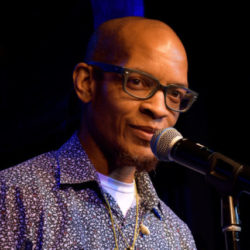 Michael Tekhen Strode (he/him)
Mike is a writer, cyclist, IT consultant, facilitator, and solidarity economy organizer residing in southeast Chicago whose community engagement work has included ride leadership with the Chicago chapter of Red, Bike & Green; editorial and archival oversight for Fultonia; and co-facilitation of Cooperation for Liberation Study & Working Group. He is founding coordinator of the Kola Nut Collaborative, a time-based service and skills trading platform which promotes timebanking throughout Chicago. He is also a board member of the New Economy Coalition, US Solidarity Economy Network and Illinois Worker Cooperative Alliance (Steering Committee).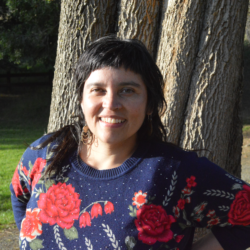 Ana Martina Rivas (she/her/ella)
Community organizer and facilitator of Mexican origin. She is a founding worker-owner member of Colmenar Cooperative Consulting. Her background and political formation comes from her involvement in community independent media in Mexico inspired by the Zapatista struggle. She collaborated with many community FM radio stations in Mexico and in the U.S. She is dedicated to promoting and advising others on best practices for democratic governance and organizational accountability. During her 5 years as Membership Director at the US Federation of Worker Cooperatives Ana Martina developed an in-depth understanding of the landscape of workplace democracy across the U.S. She served as the USFWC's Technical Assistance Project Manager. During her time at the USFWC she coordinated the Movimiento para Inmigrantes en Cooperativas, and co-facilitated the Racial and Economic Justice Council. She is very involved in building networks among international worker cooperative movements through her role on the board of CICOPA Americas, the international body representing worker cooperatives worldwide. She is a member of the Philadelphia-based feminist collective Comadre Luna where she develops media that focuses on gender justice, anti-racism, and empowerment for Latinx women. She participated in the 2022 cohort of the AORTA Headwaters Facilitation Apprenticeship and participated in the Next Economy MBA cohort VII by LIFT Economy. She currently resides in Philadelphia, where she has taken root with her little family of radicants.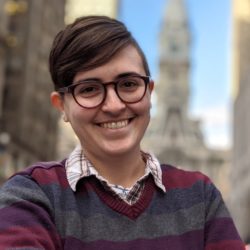 Maddie Taterka (they/she)
Maddie Taterka believes that everyone has a human right to healthcare. Maddie is the Worker Benefits Program Manager at the U.S. Federation of Worker Coops, where they help USFWC members sign up for vision and dental insurance, and supports members to navigate the labyrinths and understand the workings of the American insurance system, though she envisions a future with guaranteed free and quality healthcare for all. Maddie has been active in the worker co-op world since 2016, when they were part of the Philadelphia Area Cooperative Alliance (PACA) 20->20 cooperative development program and co-founded a video production worker coop, Bonfire Media Collective. Maddie has a past life as a journalist and copy editor, and has been involved in media labor organizing and Put People First! PA's healthcare is a human right campaign. In her free time, you can find Maddie doing crossword puzzles, birding, reading, and spending time with family.
Who is this event for?
If you're new to cooperativism, recently joined your cooperative, or looking to deepen your skills in finance, conflict mediation, or providing worker benefits to your cooperative, this summit is for you!
Is there a cost to attend this event?
We want this to be accessible to all, and we also hope to make this a sustainable event. The suggested donation is $35-50 for a single individual with the option to go higher to provide a solidarity donation. Your donation will go towards covering interpretation, facilitation, and coordination costs. No one will be turned away. We invite you to give what you can and enjoy this event to the fullest!