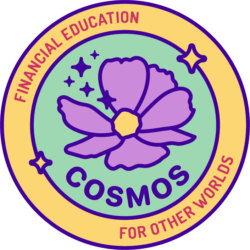 Website A Bookkeeping Cooperative
We are looking for contractor support in two roles: A. Program Administrator and B. Workshop Facilitator.  We welcome applications from people interested in both roles combined OR from people interested in just one role.
Note: We are looking for applicants with strong project management and/or facilitation skills.  It is not necessary to already have specific financial content expertise to apply!
About A Bookkeeping Cooperative
ABC is a worker-owned union cooperative dedicated to building solidarity economies.  We develop the skills, systems, and confidence of people and projects working towards a just world beyond capitalism through bookkeeping, consulting, and financial education.
Background:
Since 2012, ABC has worked to strengthen the financial foundations of hundreds of projects in different movement areas including labor, food, housing, education, healthcare, arts and media, immigration, anti-imperialism, abolition, climate, racial, gender, and economic justice.  Cosmos is home to our online workshop and facilitation offerings, which aim to build collective confidence and shared power around resource management.  We are seeking added capacity for Cosmos as the program grows and as one of ABC's members is out on parental leave this year.
Payroll setup: 1099-NEC
Pay rate: $100/hour
Estimated hours: ~6-32 hours/month
Estimated pay: ~$500-$3,200/month
Ideal Start: April-June 2023
12 month contract with possibility of extension
Job descriptions and application info linked here: