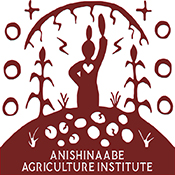 Website https://twitter.com/AnishinaabeAgr1 Anishinaabe Agriculture Institute
agriculture environment indigenous education hemp economy
Role Responsibilities:
Akiing and the Anishinaabe Agriculture Institute (AAI) are hiring an intertribal hemp collaborative organizer. The role is intended to support the board and visions of Winona's Hemp, to see through the visions and business plans of the AAI Board members/ leadership of Winona's Hemp and Heritage farm. The work is based in northern Minnesota with travel to the Dakotas where intertribal collaboration is to continue between farmers and processors of the fiber hemp economy.
AAI & Akiing have been growing hemp for the past 6 years in an effort to evaluate the economic viability of producing hemp products to drive economic development in the local region, with a particular focus on hemp textiles. Over the past 4 years, Winona's hemp has done extensive research into available hemp processing infrastructure and we are at an exciting inflection point in our journey: we are in negotiations with a hemp processing company willing to help AAI develop a cost-effective, right-scale, farmer-friendly hemp decortication facility that would grow jobs, revenue and economic sovereignty for our community. The intertribal hemp collaborative coordinator position would build on the past 6 years of research and business development, to support the refinement and implementation of this vision.
ABOUT THE ROLE
Meet with tribes in-person including Sisseton, White Earth, Lower Sioux, Cheyenne River, Rosebud, Red Lake, and Native American farmers among others to:

Jointly create tribal hemp policies
Procure and test seed varieties and share information about experiences.
Share technical knowledge.
Create a strong network of indigenous/tribal hemp farmers (facilitate technical assistance and capacity-building), and strengthen our Indigenous Hemp Cooperative.

Support Youth:

Graduate youth through our AAI curriculums/programs.
Increase the number of youth participants and create the next generation of community organizers, indigenous scientists/farmers, and leaders.
Develop communications systems and education materials to build a network of informed growers and tribal members and government leaders:

Develop a web page for Anishinaabe Agriculture Institute and for the Intertribal Hemp Cooperative.
Develop primers for tribal governments on hemp and cannabis to better inform tribal decision making and direct technical resources for farmers.
Create a data bank on technological options for hemp /cannabis processing to better inform tribal decision making from the field to the canvas tarp.
Develop a curriculum for use with tribal colleges, and in tribal communities, available nationally, but focused on this region.
Share farming and technology know-how broadly among tribal communities.
Preferred Qualifications:
Native American Preference Applies: Preference given to qualified Native Americans pursuant to the Indian Self Determination and Education Act, public Law 93-638.
Experience working with Tribal communities.
Compensation: DOQ plus benefits
Submit Resume & Cover Letter to jobs@anishinaabeagriculture.com
Indigenous people, people of color, and Two-Spirit people encouraged to apply.