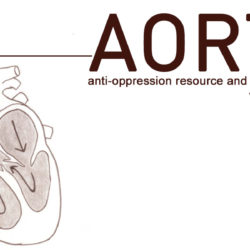 Website AORTA | Anti-Oppression Resource and Training Alliance
AORTA strengthens movements for social justice.
AORTA is looking to hire an individual or small team to provide ongoing coaching and team communications support to ensure that all of our members have access to group wellness, emotional support, and human development.
RFP's being accepted through March 25 (please check our website to find out if deadline has been extended).
To learn more and apply, visit http://aorta.coop/internal-coaching-consultant/.