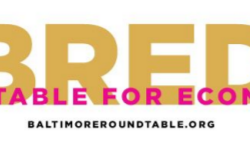 Website Baltimore Roundtable for Economic Democracy
Organization Description:
The Baltimore Roundtable for Economic Democracy (BRED) is a coalition of Maryland-based worker cooperatives, advocates, and technical assistance providers committed to building a robust cooperative ecosystem. BRED supports democratically-controlled economic institutions with loans and technical assistance.
Job Description:
Project Officers are responsible for executing approved technical assistance plans, regularly reporting on the status of your assigned projects to the Staff Collective, assist with BRED events & educational programming. Project Officers will:
Loan preparation & technical assistance for co-ops, which includes:
– Preparing loan memos in our loan tracking software in collaboration with the Executive Director or Loan Coach to be presented to the Sustainability Committees for feedback and approval.
– Executing approved technical assistant plans for projects assigned to you.
– Attend Project Officer weekly meetings and quarterly Staff Collective meetings.
– Report regularly to the Staff Collective on the progress of your projects.
– Meet monthly with all projects that have received loans – in some cases, an email check-in may be sufficient for more advanced projects
– Log progress of technical assistance plan in Madeline.
– Write monthly Madeline status logs on each project that is in their first year of their loan plan.
– Quarterly status updates for projects that are further along, and in active repayment.
– Active participation on the BRED Slack.
BRED's loan & technical assistance intake process, which includes:
– Following up with all leads in a timely fashion
– Making a critical assessment of the project's real TA needs and path to loan readiness
– Presenting such assessment to the Loan Assembly for feedback
– Developing a structured TA plan for each new project, once approved by the Loan Assembly as a "pipeline" project.
Coordinate public events & educational programming, which includes:
– Work with Staff Collective to plan and execute events.
– Recommend events that would meet the needs expressed by co-ops you work with.
– Regularly staff and attend events.
– Attend cooperative roundtable gatherings for active area cooperators.
Participate in The Seed Commons Peer Network, which includes:
– Active participation in ongoing Peer Network phone calls.
– Active participation in semi-annual Peer Network trainings.
– Active participation on the Peer Network Slack.
This is a part-time, 20-hour/week job, compensated at a starting rate of $22,500/year.
Qualifications:
Our ideal candidate would have some combination of the following qualifications:
Experience with community organizing in Baltimore & Maryland
Ability to work nights and weekend hours
Ability to have frequent in-person meetings with co-ops in Baltimore
Experienced in coalition work and coordinating/drawing on the resources of people from multiple organizations
Experienced in writing business plans, including work on financial documents (e.g., projections, budgets, capital plans), and analyzing business opportunities
Connected to cooperatives and the cooperative movement
A clear, and coherent communicator in both written and oral forms
Personally well-organized and able to create and maintain appropriate online and physical files and communications systems
Available to participate in the Fall 2019 training of the Peer Network. This will be out of town.
Experience with planning & facilitating workshops and meetings
Democratic decision-making experience
Commitment to transformative and equity justice framework
High level of organization and attention to detail, complemented by the ability to see the big picture
People of color, immigrants, trans and gender nonconforming people, people from poor and working class backgrounds, queer people, and women are encouraged to apply.
Please send a cover letter and a current resume to info@baltimoreroundtable.org by September 15th, 2019.