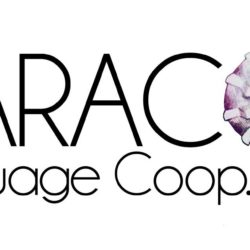 Caracol Language Coop
Language Justice Cooperative
Caracol Language Coop. is looking to hire one provisional worker owner for a full time position as General Coordinator (we define full-time as 30 – 35 hours/week. You will be expected to be available for that amount of hours between 9am and 6pm, Monday through Friday only.) We are looking for potential worker-owners who are excited about joining the growing cooperative movement, and utilizing their logistics and coordination skills to foster language justice within the struggles for social justice in our communities. We are looking for candidates excited to commit to our cooperative for a minimum of 2 years or more.
We are strongly committed to democratic cooperative principles and language justice values, and we will be looking for these values to be shared and upheld by all potential worker-owners.
The general coordinator is responsible for assessing and organizing the daily flow of job requests, allocating work accordingly and confirming with clients and worker-owners/ collaborators. They will keep up with client communications and be available to support worker-owners/ collaborators with client, and assignments related needs. The general coordinator is one of the main connections between our coop's language work and our clients, and they have access to the most up-to-date / comprehensive view of the workflow of our coop.
As a worker owner, you will be required to attend and participate in the rotating facilitation of our general membership meetings, as well as work alongside other members of the operations team, and schedule meetings with other coop committees to ensure that all internal communications and work are lining up and flowing as seamlessly as possible.
While we would prefer for the person we hire to be based in New York City, the responsibilities of this position can also be managed remotely, as almost 100% of communications can happen through emails, text messages, phone calls, and/or video conferences. Thus, requiring that the potential worker owner have consistent access to internet, cell phone service, and a computer.
Duties and Responsibilities
Caracol Communications and Information Management
Manage the coop's main hub for external and internal communication, mainly through email and text messages, but also through phone calls and video conferences;
Maintain service logs and track the amount of work assigned to each individual;
Maintain coop calendar, keep track of worker owners/members' availability, time off, changes in needs, and follow up on internal and external events and tasks;
Maintain Google Drive documents organized and updated, in particular the Client List and our Client contract Database;
Meet with other coop members individually, with committees, and with operations teammates as well as being consistently available to assist WOs/members in tasks that they are performing on their own or as part of committees, helping look for info, answering questions, offering guidance, as the coordinator has access to most info handled in general terms by the coop, internally and externally;
Flag trends and emerging issues/questions to corresponding committees, individuals and the cooperative in general. Create and ask people/committees to take on creating internal documents to facilitate and formalize procedures;
Support the Client Coordinator with client negotiations, quotes, on-boarding, and contracts as needed.
Scheduling, Records of job assignments and Client Communications
Schedule interpretation and translation services with clients, interpreters and translators. Including sending confirmation emails for all jobs using the proper established format;
Generate quotes in conjunction with operations teammates and put together proposals for multi-day and other events and projects according to clients' requests;
Regularly conduct client calls to assess event needs, discuss project proposals, troubleshoot, and answer other questions;
Support interpreters and translators on the job by answering questions and to troubleshoot challenges that may arise while dealing with clients, event participants, and co-workers via phone, text message and email;
Supporting professional growth and quality control by receiving feedback from clients, interpreters, translators, and editors;
Flag the need to develop procedures and suggest procedures when new areas of work arise and need to be addressed, ie. notarized documents, transcription and subtitling work, etc. and communicate with respective committees to allocate that work.
Finances
Support with bookkeeping tasks, communication with bookkeeper and other people working on admin tasks with information as needed.
About you
This position requires exceptional organizational skills that allow you to manage the fast pace of daily communications with clients and worker-owners/collaborators, and assign work based on multiple criteria and availability, considering multiple calendars, under little supervision. The culture of our cooperative is one of collaboration; some important qualities and skills for potential worker-owners include:
You feel passionate about language and social justice and believe that the two are intrinsically connected, thus understanding the importance of our work.
You believe in respect of self and others as a core value and work ethic.
You believe in responsibility/accountability as a practice and value that is not only about completing tasks and obligations. You link responsibility to awareness of the consequences of your actions, and anticipate the effects to prevent damage to yourself, others and the shared environment.
(You have a sense of humor). You practice and value kindness, effectiveness and collaboration. You strive to contribute to improving working conditions for all workers.
You come up with  creative solutions to problems based on your own experience with conflict.
You are emotionally aware and practice self/community care to make your ability to work and fulfill your responsibilities sustainable.
You are aware of your own limits, discern and have a practice of asking for support and collaboration to meet your goals.
You believe in democratic structures and decolonize non hierarchical power relations. You understand the importance and appreciate the complexities of the structures and processes that allow us to make decisions and move projects forward.
You have great attention to detail and have a keen eye for catching crucial typos in confirmation emails, internal logs and other documents.
You are great at calendaring and will feel comfortable scheduling a team of 15 people.
You see the big picture and can make connections and relay them to the rest of the team, as you have access to a bird's eye view of all the operations of the coop.
You have excellent verbal and written communication skills, which allow you to interface easily with clients as well as fellow worker-owners to agree on plans of action, problem-solve, or give/receive feedback about an interpretation event or translated document.
You are able to manage time effectively, allowing you to prioritize, follow-up on, and finalize tasks in order of relevance and urgency according to our work-plan calendars as well as your tasks for the day
You are a skilled planner and enjoy asking all the necessary questions from clients to make sure that all of their needs, and the needs of our worker-owners/collaborators are being met. You have an eye for to planning, organizing, and managing a wide array of business related services.
You're a pro at Google Docs,  Microsoft Office Suite, are able to work independently and ideally have experience working with scheduling software.
You are a disciplined self-starter. Working from home or remotely can be challenging in ways that working in an office will never be. You possess the discipline necessary to follow through with all tasks required of this position independently and in a timely manner.
You're curious and active about finding ways to work smarter and not harder.
Qualifications
Minimum of 3 years of experience in administrative and operations department of  an economically viable business that is socially minded or knowledge of business administration and operations of a non profit organization
Prior proven success administering a business that includes managing dispatch and scheduling systems
Proven work experience in an administrative department
The capacity to work in a fast paced environment, within a remote workplace with little supervision
The ability to self manage while maintaining democratic management of the business
The capacity to respect procedures and follow through process according to Caracol Cooperative provisions
Preferred: Working knowledge of Cooperative principles and structures of worker ownership
Strong communication skills
Strong organizational skills
Ability to work as a team
Proficiency with Microsoft Office Suite, Google, Adobe and email communication
Who we are looking for
Demonstrated experience working with non traditional organizations
Demonstrated experience living in intercultural environments. With a clear understanding and on going analysis  of oppression systems like capitalism, racism, white supremacy
Someone with experience in the worker-owner cooperative movement
Women of color and LGBTSTGNC folks are highly encouraged to apply.
Position details and logistics 
Hire Date: March 6, 2020
Probationary Period: 6-9 months the candidate will have the opportunity to become a Worker-Owner.
Hours for this Position: 30-35 hrs, between 9am and 6pm, Monday through Friday. These hours might be higher during peak season and on-boarding phase.
Rate: $25.00 per hour
Expected weekly earnings: Estimated $750-$875 per week
Provisional Worker Owners: ​Equal decision-making power as all other worker-owners, membership and access to USFWC network training, and professional development opportunities.
How to Apply:
Please follow the instructions below carefully to be considered as a candidate:
Please read and submit completed Caracol Coordinator application

Please answer the following in your letter of Intent:
Why do you want to become a General Coordinator/Provisional Worker-Owner with Caracol Language Coop.? How do you see yourself in 2 years within the Cooperative business? *
Please submit your most updated resume with relevant work experience and at least 3 references, 1 personal and 2 professional (provide emails and phone numbers) *
If you have any questions, please do not hesitate in reaching out at memebership.caracol@gmail.com