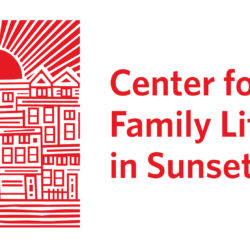 Website Center for Family Life
Department: Cooperative Development Program (CDP)
Job Title: Office Manager (Associate or Assistant Level) – Full-Time, Spanish-English Bilingual
The Organization: Center for Family Life in Sunset Park (CFL) is a neighborhood-based family and social services organization with deep roots in Sunset Park, Brooklyn.  CFL's Cooperative Development Program (CDP) is a nationally-recognized leader in development of worker-owned cooperative businesses in immigrant, low-income communities. Worker cooperatives are wholly worker-owned and democratically-run, which means that workers set their own fair wages, schedules, and business practices. Since 2006, we have provided tailored technical assistance and training to 22 cooperatives representing over 500 worker-owners, and trained 40+ community-based organizations on cooperative development. Currently, we are scaling the growth of cooperatives in the cleaning sector. This includes our support for Brightly, a new franchise of cleaning cooperatives that share branding and back office systems. We also support Up & Go, a cooperatively-owned app for consumers to book cleaning services from worker cooperatives.
A core component of our program is our suite of back office services, which includes bilingual customer service, scheduling, and customer database management. The back office plays a pivotal role in the success of the worker cooperative businesses by providing responsive and professional service to their customers, ensuring clear communication between customers and the worker-owners in Spanish and English, supporting worker-owners with implementing their contracts and company policies that ensure quality service and fair working conditions, and ensuring collection and maintenance of business data and reporting this information to the worker-owners. The office team also supports other CFL and CDP-specific program administrative projects and outreach to members, often serving as the primary touch-points with the worker-owners and community we serve. We are seeking a new full-time Office Manager to join our team. We are open to candidates at either the Associate or Assistant level (responsibilities and qualifications outlined below).
A successful Office Manager has:
Bilingual Spanish/ English skills (required). Native Spanish-speakers encouraged to apply.
Ability to communicate clearly and professionally, both verbally and in writing in Spanish and in English. Must be able to respond to the cooperative businesses' customers and worker-owners by email, text, and phone promptly, in a clear manner, and in accordance with CDP's and the cooperative businesses' communication standards. Ability to effectively engage with cooperative members (workers) and customers one-on-one;
Basic computer skills and experience working with Microsoft Office and Google Suite, and experience with or demonstrated ability to learn customer relationship management databases, project management systems, and billing software.
Punctuality, responsiveness, and the ability to prioritize and juggle multiple tasks and deadlines. The cooperatives rely on CDP to serve as their customer service team Monday through Friday, from 9am to 5pm. The Cooperative Office Assistant must be available and responsive during those times, and able to follow up with the worker-owners and customers of the various cooperatives we support.  Must be able to manage multiple tasks and meet deadlines; have the ability to work both autonomously and in a team;
Patience, thoughtfulness, and good interpersonal skills. The Office Assistant will be responsible for fielding and responding to customer feedback, responding to worker-owner questions, and trouble-shooting customer service-related issues.
Strong customer and constituent service skills; 1-2 years experience in customer service or at a help desk;
Ability to learn quickly and be interested in developing a variety of new skills;
Interest in and willingness to learn about worker-cooperative business development, community organizing and/or worker/immigrant rights;
B.A. degree preferred, but not required
Additional qualifications for the Office Manager at the Associate-level include two or more of the following:
3+ years experience in customer service and/or office management
Proficiency in Microsoft Office and Google Suite, particularly with experience creating and managing reports in Excel/Google Sheets; Experience with Quickbooks, CRMs, and project management software including Trello
Experience presenting to and facilitating groups, particularly in a community-based setting
Experience training adult individuals and/or in groups
Experience developing guides, manuals, or other materials for businesses or organizations
Entrepreneurial/Business skills and/or experience with worker cooperatives, including as a cooperative member.
Responsibilities will include:
Back-Office Management (70-80%):
Serve as the back office manager for worker cooperative businesses in residential/commercial cleaning, as well as for the central offices of the Brightly franchise and the joint marketing platform Up & Go.Monitor cooperatives website, phones, and emails to quickly respond to new orders and other customer communications;
Assign jobs and carry out other back office functions according to cooperatives' back office manuals;
Be available for trouble-shooting, negotiations, and other support to worker-owners and customers related to on-the-job issues
Work in a sales capacity, converting client inquiries into secured jobs and retaining customers, primarily through email and phone support but also including supporting the team with marketing communications
Maintain cooperatives' and clients' records;
Send client invoices, track payments, support with administration of payments to members
General back office administration as needed
Compile data for reports for the worker cooperatives on a semi-regular basis;  support with presenting reports to the cooperatives in meeting settings (as needed/depending on experience)
Cooperative Development Program Support (10-20%):
Data Management Coordinate and complete data entry to comply with progress reports and grant reports for private foundations and public funds, including securing data from cooperative members and inputting data
Manage CRM data reporting system including coordinating intakes, reminding team members to report activities, and entering activities, courses, business incubation, and information on hires into database, and learning new technology systems as needed
Support Program Director with program expense reports and invoice tracking
Outreach to cooperative members on programs and opportunities as needed
Collaborate with the Cooperative Developers in training and meeting preparation as needed
Support with logistics for CDP events and special projects
Participate in weekly team meetings and other project-specific meetings as needed
Cover the front desk of the Adult Employment Program and Cooperative Development Program in the absence of the receptionist, greeting clients, answering and directing calls, as needed
Participate in public events, training and conferences about work with cooperatives, as needed
Back Office Development (Associate-level Only) (10%)
Onboard and train new cooperatives and new cooperative members to Brightly franchise and Up & Go back office systems, and support cooperative developers in helping cooperatives develop their back office manuals, advising based on experience with other cooperatives
Train additional office staff and consultants on cooperatives' back office systems
Track and report observations on office trends and issues to cooperative members and to the CDP team, including policy recommendations, observed conflicts and issues within the cooperative, technology issues, and other issues
Support coordination with Up & Go engineers, including directly communicating system bugs and supporting other CDP staff with feature ideation as needed, including joining tech planning calls, supporting user testing, or generating and analyzing data
Other tasks will be assigned based on project needs.
Geographic Location: Sunset Park, Brooklyn, New York / Remote (Hybrid schedule to be determined with staff)
Supervision: The Cooperative Office Manager will report to the Assistant Director. Ongoing supervision will be provided.
Hours: Full-Time, 35 hours/week. Schedule 9:00AM – 5:00PM. Occasional evening or weekend meetings.
Languages: Able to write, read and speak fluently in Spanish and English.
Salary: Salary dependent on experience, with comprehensive benefits package.
Assistant-level: $36,000-$38,000
Associate-level: $38,000-$40,000
Application process: please complete the application process through our hiring platform HERE . Please make sure to submit your cover letter and resume in your application to be considered for this role.
The Center for Family Life in Sunset Park is an equal opportunity employer. We strive to build a Cooperative Development Team that reflects and shares community with the cooperatives we work with. Women, people of color, LGBTQI identified people, immigrants, and people with disabilities are strongly urged to apply.