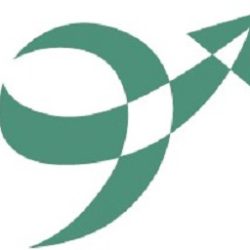 Website Cooperative Fund of New England
A Community Development Finance Institution
The Cooperative Fund of New England (CFNE) is a community development loan fund that bridges socially responsible investors and cooperatives, community oriented non-profits, and worker-owned businesses in New England (and parts of New York). Since 1975 CFNE has supported co-ops by providing over $60 million in flexible financing, as well as customized technical assistance. This has created or preserved thousands of jobs and affordable housing units, without losing any investor funds.
Mission: We work for economic, social, and racial justice by advancing community based, cooperative, and democratically owned or managed enterprises with a preference to assisting cooperatives in low-income communities by:
●      Providing financial products at reasonable rates
●      Developing business skills
●      Offering an investment opportunity that promotes socially conscious enterprise
Position Title: Loan Administrator and Bookkeeper
Service Area: Northeast US (New York State and the six New England states).
Job Description
This position will be responsible for supporting the Cooperative Fund's Deputy Executive Director in underwriting, closing and servicing loans. Duties will include managing documents, data and correspondence related to all aspects of the lending process, including: loan applications, underwriting requests, approving and closing loans, disbursing funds, and monitoring the performance of loans and borrowers. An important responsibility will be ensuring the accurate entry and maintenance of loan information within the organization's data management systems as well as mastering and optimizing the use of those systems to track and report on loan portfolio performance.
The position will also provide bookkeeping support. Accounting functions include accounts payable and receivable, entering transactions into the Quickbooks accounting system and loan servicing database (Portfol), preparing reports and related record keeping.
This full-time, salaried, non-exempt position is 35 hours per week and will work remotely from a home office, and reports to the Deputy Executive Director, with starting salary in the $50,000 -$55,000 depending on experience.  (Part-time hours are possible.)
Essential Functions
The Loan Administrator will be responsible for the following:
●      Tracking and organizing documents through all stages of the lending process
●      Creating and maintaining electronic and paper files of all loans and supporting documents
●      Entering and ensuring accuracy of loan and borrower data in the data management system, including participations
●      Identifying and implementing opportunities for optimization and enhancements of the data management system
●      Overseeing and updating use of loan management software for data related to loan portfolio management and outcome tracking
●      Working with software technical support to ensure optimized use of the loan management software, including customization as needed
●      Assisting in preparing materials for staff, loan committee, and board review
●      Assisting in drafting loan commitments and supporting the drafting of loan documents
●      Communicating with borrowers about loan disbursements, loan payments, loan monitoring requirements, loan payoffs and other information needs
●      Tracking and reporting on loan payments, entering payment transactions and updating amortization schedules as needed
●      Assisting in following up on non-performing loans as necessary
●      Maintaining data for social outcomes and beneficiary analysis for performance management, compliance reporting, and grant writing
●      Assisting with aggregated portfolio analysis for internal and external review
●      Providing and supporting the provision of high quality customer service to borrowers through all stages of the financing process
●      Other duties as assigned
The Bookkeeping and Accounting function will support the fiscal and administrative management of CFNE by performing a variety of bookkeeping and accounting tasks, including but not limited to:
●      Maintaining QuickBooks files
●      Preparing deposits and entering all deposits into accounting system
●      Processing payments and disbursements including monthly investor and loan-related payments
●      Reviewing bank accounts for electronic deposits and notify appropriate staff
●      Assisting with preparing financial information for grant requests and compliance reporting as needed
●      Preparing monthly reconciliations between general and sub-ledgers
●      Preparing monthly financial reports
●      Assisting with preparation, fieldwork, and follow up related to annual audit
●      Assisting with preparation of annual budget as needed
Qualifications
The ideal candidate will have the following qualifications and background:
●      At least two (2) years of experience with loan administration at a financial institution, demonstrated knowledge of the lending process, although other relevant experience and/or education (e.g. paralegal certificate or similar) will also be considered.
●      2 or more years of bookkeeping/accounting experience. Proficiency with QuickBooks
●      2-4 years of database management experience
●      Outstanding attention to detail.
●      Strong organizational, analytical, logical and problem solving skills.
●      Strong interpersonal and communication skills, both written and verbal.
●      Sound time management and organizational skills, with an ability to coordinate complex activities and prioritize conflicting demands and deadlines.
●      Demonstrated self-starter that can work independently and take initiative.
●      Proficiency with Microsoft Office applications, including Word and Excel, as well as Google Suite
●      Flexibility, creativity, and patience, with imagination, enthusiasm and a sense of humor.
Mental and Physical Requirements
This position requires occasional typing, driving, and repetitive hand movements, and frequent answering of the phone and e-mail. Specific vision abilities required by this job include far and near acuity. Performing the duties of this job will require frequent sedentary work while sitting, and walking or standing the remainder of the day.  In addition, this position may require occasional organizing, presenting, and the ability to deal with stressful situations. This position will frequently require decision making. Must have the ability to read, write, analyze, implement, evaluate, and consult on all applicable business related manuals, documents, procedures, policies, projects, and materials. Must have the ability to effectively present information and respond to questions from a manager, clients, and the general public.  Must have the ability to interpret a variety of instructions furnished in written, oral, diagram, or schedule format. Must have the ability to relate to others, work with others, work independently, concentrate, and perform complex or varied tasks as needed.
The physical and mental demands described here are representative of those that must be met by an employee to successfully perform the essential function of this job.  Reasonable accommodations may be made to enable individuals with disabilities to perform the essential functions.
Compensation:
The Cooperative Fund of New England offers a generous benefits package that includes vacation and sick time, vision and dental insurance, SIMPLE IRA retirement savings plan, a generous home office reimbursement, and continuing professional development opportunities. Salary range: $50,000-$55,000, depending on experience. CFNE is an equal opportunity employer. Candidates of color are strongly encouraged to apply.
How to Apply: Please submit a resume and cover letter by email to josie@cooperativefund.org.
Deadline: Priority review will be given to applications received by November 30, 2021.