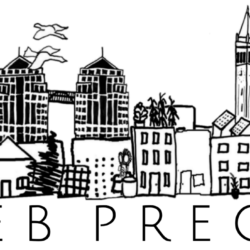 Website East Bay Permanent Real Estate Cooperative (EB PREC)
ABOUT OUR COOPERATIVE
The East Bay Permanent Real Estate Cooperative is a multi-stakeholder co-op that facilitates BIPOC and allied communities to cooperatively organize, finance, purchase, occupy, and steward properties, taking them permanently off the speculative market. We create community controlled assets and empower our communities to cooperatively lead a just transition from an extractive capitalist system into one where communities are ecologically, emotionally, spiritually, culturally, and economically restorative and regenerative.
PURPOSE OF THE POSITION
The Project Manager position is focused specifically on the Esther's Orbit Room Cultural Revival Project. In 2021 EB PREC acquired Esther's Orbit Room, with 9,000 sq ft of commercial and residential buildings. These properties have been vacant for over 10 years, and EB PREC is in the process of designing and remodeling these properties, to create affordable and cooperatively managed space for Black entrepreneurs and community members to live, work, heal, and connect.
The Project Manager will be managing the cultural and commercial activation and development of the Esther's Project (as opposed to the construction and asset management). They will work closely with our Executive Director and project team to bring life and culture back to this historic venue.
EB PREC is seeking someone committed to West Oakland culture, arts, business, and community. The ideal candidate will have the ability to organize and execute complex projects, integrate and adapt to feedback from many stakeholders, and share decision-making power with other cooperative members.
**For full job listing and instructions on how to apply please visit our website.**