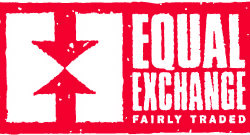 Website Equal Exchange
The Sales Representative is responsible for: Meeting annual new sales and growth goals as determined by supervisor, participation in strategy and team development, order taking and customer service as needed.
Employment Status: Full time, exempt position on the worker-owner track.  Hours: 40-45/week
Benefits: Health/dental/vision insurance coverage, paid vacations, paid holidays, paid sick days, eligibility for worker ownership
Qualifications:
Ability to communicate well and problem solve with customers, team members and staff
Ability to effectively manage time and responsibilities
Ability to work well with others
Ability to rebound from rejection
Ability to work independently and within a team
Previous sales experience preferred
Previous Natural Foods or Food Service experience preferred
Previous experience with progressive business preferred
Ability & willingness to travel
Valid driver's license
Flexible, and willing to continuously learn by experience
Responsibilities:
Sales and Account Management
Accountable for individual sales goals as determined by Sales Manager
Maintain and deepen relationships with current customers in a defined region
Understand customers' needs and problem solve
New Sales development: prospecting, evaluating, negotiating, proposing and closing new accounts
Desire to work in the community to deepen customers' understanding of authentic fair trade, Equal Exchange's mission via demos, social media and events participation
Communicate the characteristics of Equal Exchange coffee, tea, cocoa and other products
Communicate, understand and work comfortably with equipment
Maintain quality standards throughout supply chain to consumers
Travel 4 to 6 days per month (as determined with supervisor)
Work with and support regional team
Communicate with customer service team and effectively maintain account database CRM
Work with other team members, including brokers, to best serve accounts in region
Order Taking and Customer Service: Answering calls, taking accurate orders, problem solving and responding to customer inquiries and other tasks as needed/determined with supervisor
Team Participation and Development
Continual learning and analysis about the market, Equal Exchange's relation to it, and how to market our authentic difference.
Participate in design, implementation and evaluation of promotional strategies
Help develop, implement and refine team strategy and systems
Some program work as determined by the Sales Manager
Provide back-up to DSD delivery drivers when needed, including driving, delivering, stocking and merchandising at stores.
Personnel and Fair Trade Development (4 hours)
Participate in staff, team, departmental and educational (Exchange Time) meetings
Develop an understanding of Equal Exchange's producer partners and trading model
Understand and participate effectively in our worker cooperative model
Flexibility to engage in other tasks as needed by the organization
To apply, please send a cover letter, resume, and answers to the following to:
apply@equalexchange.coop
Application Questions
1. You have been handed a relatively underdeveloped territory as your first sales area. You talk to three Equal Exchange sales veterans about the territory. Sales veteran number one informs you that the key to your new territory is to show up often and be very available for tastings and events and work with the small/medium accounts to build long term success. Sales veteran number two tells you the territory is very troubled and the only real hope is to work with the two large accounts that buy a lot and continue to grow them. Sales veteran number three tells you that success for your territory is to do not a tremendous amount for existing accounts but to work on getting one of three regional chains into the Equal Exchange system. What is your six month plan to build your territory?
2. A new Sales Representative's goal is to sell an additional $120,000 worth of products – or about 17,000 pounds of coffee – in a year. This goal includes sales growth in current customers' coffee programs as well as sales to new customers that the Sales Representative secures. How would you go about reaching this goal? Why should Equal Exchange feel confident that you can reach this goal?
3. What would you do as a Sales Representative in the following situation? You are approaching a Food Co-op that sells and brews coffee from their local roaster. While the buyer believes in Fair Trade, they think that their commitment to a local roaster better serves their community and provides a great avenue to discuss sustainability. How would you convince them to consider Equal Exchange's coffee program?