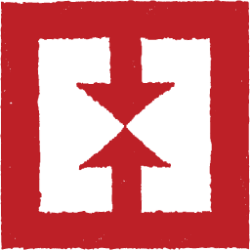 Website Equal Exchange
Small Farmers. Big Change.
Equal Exchange co-op is an alternative trade organization and coffee roaster headquartered in West Bridgewater, MA. Founded in 1986, our mission is to foster mutually beneficial relationships between farmers and consumers. We're looking for Customer Service Representatives for our east Customer Service team with strong communication and problem-solving skills, excellent attention to detail, and the ability to work well with others. Previous customer service experience preferred.
Overview
Full-time, regular, non-exempt position on worker-owner track
Hours: 40 hours per week
Salary: TBD
Benefits: Health/dental/vision insurance coverage, vacations, holidays, sick days, eligibility for worker ownership
Reports to: Customer Service Manager and/or Work Flow Supervisor
Location: West Bridgewater, MA
Responsible for: Sales customer service tasks and order taking, support to regional offices and Sales customers as needed, and other roles as determined by supervisor.
Qualifications
Ability to communicate well with customers, team members and staff
Ability to effectively problem solve with customers, team members and staff
Ability to manage time and responsibilities
Ability to fill orders effectively and accurately
Ability to be flexible & manage several tasks at once
Good computer skills
Exceptional attention to details
Previous customer service experience preferred
Experience in progressive organization preferred
Interest in Equal Exchange's mission and customer education
Responsibilities
ORDER FULFILLMENT AND CUSTOMER SERVICE: (APPROXIMATELY 85-90%)
Primary phone contact for sales orders, inquiries, and service questions
Effectively answer phones, take accurate orders, and respond to questions and concerns
Build customer confidence in our ability to care for them
Understand customer needs
Communicate Equal Exchange's mission
Communicate product/equipment knowledge
Communicate promotional deals with customers
Problem solve with customers and team members
Process credit memos and call tags, track customer orders (UPS)
Process distributor/broker, wholesale, and consumer orders (web & mail order)
Flexibility in performing other tasks, such as packing and shipping orders when necessary
Maintain account information electronically
Learn about, and be comfortable discussing, EE product line
Communicate with all departments (especially Operations and Finance)
Respond to general customer inquiries
Specific project management as determined with supervisor
PROGRAM SUPPORT/EDUCATION & OUTREACH: (UP TO APPROXIMATELY 5%, AS DETERMINED BY SUPERVISOR)
Support Customer Service Manager on systems and project work as assigned
Participation in Sales events, cupping(s), demos, etc.
Project coordination and/or committee work
FAIR TRADE & WORKER OWNERSHIP DEVELOPMENT: (APPROXIMATELY 10%)
Participate in staff, team, department and educational (Exchange Time) meetings
Understand our producer partners, trading policies and the Fair Trade movement
Understand and participate in our worker cooperative model
To Apply:
Send a cover letter, resume, list of 3 references, and completed answers to the application questions to: eecshiring@gmail.com or mail to: Equal Exchange Inc. 50 United Drive, West Bridgewater, MA 02379, C/O CS Dept.
APPLICATION QUESTIONS
How do you think U.S. consumers think about and understand fair trade? What should Equal Exchange's role be in the current fair trade market?
A customer service representative's goal is to help our Sales Department build and increase our sales through growth of existing accounts. How would you go about reaching this goal?
Why should we feel confident that you can reach this goal?
Define great customer service?
What interests you most about this type of work?
Equal Exchange supports equal employment opportunity for all classes of individuals, regardless of age, race, color, national origin, citizenship status, disability, religious creed, sex, gender identity or expression, sexual orientation, marital status, economic status, veteran status.