Full Time
Applications have closed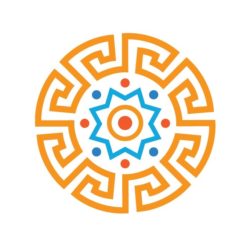 Website Prospera Community Development
About Prospera:  Prospera is a cooperative business incubator led by and for Latina Immigrant entrepreneurs. Through our culturally based programs, Latinas come together to access the networks, the tools and the capital they need to become successful business owners and powerful community leaders. We are building a future where all Latinas have the leadership skills and community of support that allows us to create our own fulfilling work and become change makers. Together, we will transform local economies and build resilient communities.
Position Summary: The Entrepreneur Success Coordinator is a passionate, hands-on, bilingual (Spanish/English), and culturally competent team player with outreach and business development expertise. In close collaboration with programs staff, this position is responsible for coordinating all aspects of Prospera's core programs and supporting participant advancement, from recruitment to community engagement to training to business launch, incubation and growth. The ideal candidate is flexible – able to work weekends and evenings to be responsive to our clients' schedules – and demonstrates high capacity for self-management as well as team collaboration. The ideal candidate also has a basic understanding of cooperative principles and is willing to engage in professional development to advance skills and competency in this field. This position offers ample opportunity for leadership and advancement.
Key responsibilities
Coordinates recruitment and onboarding of new program participants.
Manages tracking, evaluation and referral systems to support participants throughout the entire program cycle. This involves conducting needs assessments, tracking progress of projects, and ensuring ongoing communication with entrepreneurs.
Collaborates with the Community Education team to deliver educational programs and events, webinars and conferences as needed.
Collaborates with the programs team to improve current programs and design new initiatives such as a cooperative developer fellowship program, an investment fund and other initiatives.
Ensures entrepreneurs receive the technical assistance they need to advance their business through direct TA and referrals to key partners.
Collaborates with the Fundraising Team to provide content for grants, individual donor appeals, newsletter and social media.
Participates actively in fundraising and organizational development activities such as staff and board retreats, strategic planning and fundraising.
Qualifications
Cultural and linguistic competence, as well as empathy and experience working with immigrant and/or other excluded communities.
Ability to hold multiple perspectives and work successfully across differences.
Minimum of 3 years of professional experience in a related field, preferably in small business administration, entrepreneurship or cooperative development.  Direct experience as an entrepreneur/business owner and/or worker owner of a cooperative is a plus.
Project management experience. Nonprofit experience is a plus.
Highly organized, collaborative, adaptive, and consistent learner of new skills and perspectives.
Proficiency using spreadsheets and Google Suite (basic level with desire to learn is okay.)
Spanish proficiency is required.
Employment & Benefit Details
Compensation: Starting at 52K commensurate with experience
● Hours: M-F 9-5 when not working remotely. Some nights and weekends
● Location: Currently we are working remotely due to the Covid-19 pandemic with occasional in person work sessions (we continue to monitor the Covid 19 situation and this role will be expected to come in to the office in Oakland when it is safe to do so)
● Time Off: 4 weeks paid vacation a year + 9 holidays + 10 Mental Health Days, 5-long weekends, 1 weeks of collective vacation in the summer and 1 collective week of vacation in December
● Sick Time: One day per month
● Health Insurance: We offer health insurance paid at 100% for staff
● Family Leave: According to law.
Application Process: Please fill out this Application Form by September 19, 2022. We will be conducting  interviews starting September 26th, 2022 and with a start date in late October, early November 2022. No phone calls please.
More Information About Prospera
Our Mission: Prospera partners with Latina entrepreneurs to launch businesses that foster cooperation, economic independence and well-being in immigrant communities. Through our culturally-based programs, Latinas access the networks, tools and capital they need to become successful business owners and powerful community leaders.
Our Vision: We envision a vibrant ecosystem of Latina-owned businesses cooperating to transform communities and local economies and building prosperity for the benefit of all.
Our Values: Prospera is committed to applying and upholding the following values and principles in everything we do
● Cooperation: We reclaim our cooperative roots, find meaningful connections with other immigrant women and build partnerships for greater impact.
● Resilience: The challenges we face as immigrant women become our greatest source of strength. We cultivate leadership at all levels, using a strengths-based approach to tap the depth and richness of cultural and community knowledge.
● Holistic wellbeing: We recognize the woman as a whole in all her roles, stages and needs as well as her connection with her community. We support women to create businesses that bring balance and contribute to the wellbeing of all.
● Innovation: We take tools from traditional business incubator programs, infuse them with culture and love and make them accessible for Latina immigrants. We begin to see the possibilities, open doors for each other and dream bigger!
● Collective power: Together, we feel safer and more confident to take risks, flex our leadership and see ourselves as catalysts for community transformation.
Prospera is an equal opportunity employer and actively seeks to recruit a diverse workforce