Full Time
Remote
Applications have closed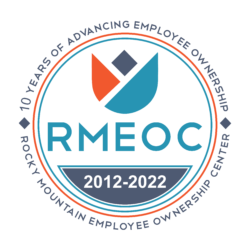 Website Rocky Mountain Employee Ownership Center (RMEOC)
Rocky Mountain Employee Ownership Center (RMEOC)
Position: Business Researcher (remote)
Full Time, flexible, democratic workplace, 60-62k (starting salary) with bonus potential
Deadline: Dec. 10th, 2022
Who are we?
RMEOC seeks to create a fairer and more just economic system by promoting employee ownership in the Rocky Mountain region. Since 2012, RMEOC has offered various programs such as the conversion of businesses into cooperatives & other models of profit-sharing companies, a co-op incubation program that focuses on working with marginalized communities to create various worker co-ops, and social economy education and research. Our model is to provide a one-stop center for anyone interested in creating a co-op or converting companies into an employee-owned business from start to launch of the business.
Who are we looking for?
As part of the technical assistance program, RMEOC provides feasibility studies and customized research around the issue of co-op conversion or co-op creation or business succession plans for companies interested in forming a cooperative. We are looking for a researcher who is knowledgeable about industry and market analysis, financial analysis, business planning and has good writing skills.
Preferred Qualifications:
– Experience writing feasibility studies, business plans, or business analysis reports
– College degree in business/management/economics or related fields
– Strong statistical and methodological skills and knowledge of data analytics
– Good writing and research skills
– Excellent teamwork skills
– A passion for social/economic justice issues.
What we offer:
– Starting salary: $60-62k depending on experience, health benefits, paid vacation and flexible working conditions. A bonus depending on performance will also be available at the end of a year. A remote working environment is available.
How to apply:
– Cover letter summarizing your work experience and explaining how you meet various preferred qualifications, CV/Resume (including two references), a writing sample of a business plan, business analytics, market study or related business/statistical analysis
– Deadline: Dec.10th, 2022
– Send your application to minsun@rmeoc.org
– Questions? Contact Minsun Ji at: minsun@rmeoc.org