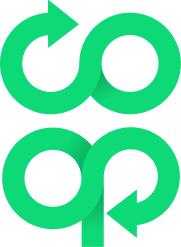 Website driverscoop The Drivers Cooperative
Revolutionizing rideshare through worker ownership.
The Drivers Cooperative is hiring an Operations Associate to support the cooperative's relationships with its driver-owners and rider clients.
We are a driver-owned ride-hailing cooperative in New York City. Our driver-members make more on each trip, all profits go back to drivers, and drivers have democratic control over the decisions that affect their lives.
We are looking for a versatile professional ready to work with a diverse customer and membership base in a fast-changing environment. The Operations Associate will be responsible for executing recurring operational tasks, such as fulfilling pre-scheduled trips, responding to customer service inquiries, and processing onboarding documents for drivers. In this role you would work with a variety of tools and collaborate with our operations and member engagement teams to deliver top-tier customer experiences for riders and an excellent membership experience for drivers.
A successful Operations Associate is a team player that is ready to change course on the fly. They are not shy to roll up their sleeves to muscle through a new process. Above all, they are ready to learn: at TDC, we are constantly looking to improve processes so an open mind and creativity will be major assets in your work here. Coverage will be needed during non-traditional working hours.
Responsibilities
• Manage backend software and ensure all trips are fulfilled
• Manage our phone line to address urgent driver and rider issues
• Respond to email-based customer service inquiries
• Processing inbound documents from drivers looking to join the platform
Qualifications
• Fluency in English and at least one of the following languages: Arabic, Spanish, Bengali, Urdu, Hindi, Nepali, Mandarin, Russian, French, Haitian Creole, or other languages spoken by for-hire vehicle drivers in New York City
• Excellent time management skills
• Computer fluency and data entry skills (e.g., typing speeds of 40 words-per-minute)
• Effective communication skills
• Experience with software (e.g., Google sheets, ticketing software) required
• Experience with data analysis in Excel is strongly preferred
• Experience in or connection to the for-hire vehicle industry is a plus
• Bachelor's degree or certificate program preferred
• Passion for social justice and commitment to the labor movement
Our Community
The Drivers Cooperative is an equal opportunity employer. We are especially interested in applicants who have worked in or have personal ties to New York City's for-hire vehicle industry, including driving experience.