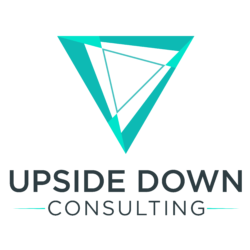 Website Upside Down Consulting
At Upside Down Consulting (UDC), we help develop community-led businesses that have a strong social impact and provide critical services to south and west side neighborhoods in Chicago. In partnership with Chicago organizers, UDC incubated ChiFresh Kitchen, a worker cooperative food service contracting business which is owned and determined primarily by formerly incarcerated folks living in the south & west sides of Chicago. ChiFresh Kitchen provides daily meals and catering services to schools, day cares, nonprofits, and other clients in the Chicagoland area. UDC provides management consulting and operational consulting services to ChiFresh on an ongoing basis.
Upside Down Consulting is looking for a full-time Account Manager that will be responsible for managing new and existing customers of ChiFresh Kitchen. This is a customer facing role, where there will be interactions with others on a daily basis. The ideal candidate will be a very organized, self-motivated individual who has strong interpersonal and problem solving skills. They are savvy with technology, are comfortable working in a fast-paced startup, and enjoy working in a team environment with an "all hands-on deck" approach.
Responsibilities
Account Management (70%)
Manage communication with clients for incoming catering requests and coordinate with the ChiFresh worker-owners on upcoming catering gigs
Act as the single point of contact for our daily food service clients
Build relationships with clients by offering solutions, solving problems, and managing issues
Maintain accurate client records; keep track of contract updates and renewals; manage invoicing
Build and maintain a system for ensuring the ChiFresh members have access to a weekly delivery sheet with detailed information for each client receiving food that week and advanced notice and frequent reminders for upcoming changes to the delivery schedule including upcoming catering events
Create and distribute satisfaction surveys to clients and communicate the feedback given to ChiFresh members
Inventory & Menu Management (15%)
Performing weekly and monthly inventory counts
Producing inventory reports for purchasing and finance team
Communicate with kitchen team about inventory issues
Work with clients and kitchen team to develop and maintain menus (catering, schools, charitable meals)
Administrative Support (15%)
Perform daily printing needs for kitchen, delivery, & purchasing and troubleshooting any technology issues involving the printer or file access
Work with clients and kitchen team to develop and maintain menus (catering, schools, charitable meals)
Attend weekly UDC team meetings and bi-weekly ChiFresh business meetings
Experience & Qualifications
Minimum of 1-3 year(s) of professional experience (preferably in an account management capacity)
Demonstrated track record managing customer relationships with the following qualities: empathetic, active listening, clear written & verbal communication skills, ability to build & maintain strong relationships / natural relationship builder, presentation skills
Professional email writing experience
Experience using Google Docs, Drive, and Sheets; Slack; Trello; Calendly; and Zoom is preferred
Experience using Copper CRM preferred
Ability to adapt quickly and learn new tasks independently
Proven skills demonstrating a strong work ethic adhering to both ChiFresh's internal employee and external customers need
Bachelor's Degree is preferred
Core Values & Commitment to Social Justice
Everyone at UDC is expected to be committed to an ongoing personal journey of anti-racism, anti-sexism, anti-ableism, anti-homophobia, anti-transphobia, anti-classism, and anti-oppression in all its forms.
Everyone at UDC is expected to recognize that the "professional" skills – like those we are requiring here – are not inherently more valuable than any other form of work, and that these skills are overvalued in capitalism.
While you do not need to have any experience in cooperatives, we expect you to become familiar with solidarity economy concepts and to be aligned with cooperative economics and anti-capitalism.
Workstyle & Culture
We're open to all communication and conflict styles. Current team members work most easily with folks with a direct and collaborative communication style, but again – every style is welcome.
We recognize that focusing on results, process, and relationships are all critical to a well-rounded team. Right now, our team is better at results and relationships than we are at process.
Community, joy, and care for each other is part of our workplace culture. We bring our whole selves to work and expect a level of care that you would provide to anyone you are in community with.
Sometimes we have more work on our plates than we can reasonably get done. We appreciate it when team members proactively communicate when that is the case so we can rethink our priorities and reallocate our capacity across the team.
Mistakes (even big ones) are expected and totally fine. Questions are welcome and we have multiple channels available to make sure we are able answer them. We expect all team members to learn from previous mistakes, to be able to admit mistakes, and be open to feedback.
We appreciate outspokenness and the willingness to bring new ideas and/or push back against practices that may be ineffective or not in line with our values. Our team practices humility and a growth mindset.
This position is based in the Chicagoland area and is expected to work at the ChiFresh Kitchen facility daily from 7:00am to 1:30pm.