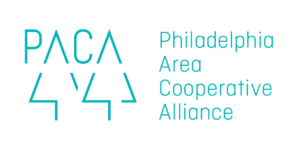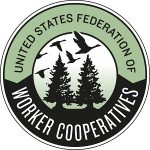 PACA and the USFWC are partnering to support worker cooperatives in the Philadelphia area, connecting them to both a national and local network of peers, trainings, and supports.
PACA is a nonprofit and a cooperative committed to growing a network of cooperative enterprises  that operate in all sectors of the economy to build a better world. Our members are co-op businesses in the Philadelphia region representing over 20,000 member-owners within worker co-ops, food co-ops, housing co-ops, credit unions, and others.
The United States Federation of Worker Cooperatives (USFWC) is the national grassroots membership organization for worker cooperatives. Our mission is to build a thriving cooperative movement of stable, empowering jobs through worker-ownership. We advance worker-owned, -managed, and -governed workplaces through cooperative education, advocacy and development.
Who is this for?
This partnership supports worker co-ops and democratic workplaces.
Other PACA members are welcome to join as associates.
Joint Member Benefits
Education, Training, and Resources
Free and discounted educational workshops and trainings through PACA, USFWC, such as democratic management, leadership development, and anti-oppression trainings.

Fee for service training and technical assistance through PACA & USFWC
Democratic Participation
Nominate candidates for and vote for PACA's board of directors  

Eligible members can vote and run for the USFWC's board of directors

Updates about PACA and the USFWC's development
Health Related Benefits
Access to the USFWC's affordable, transparent,

easy-to-use dental and vision plans through Ameritas and Eyemed

Connection to our broker for general health insurance
Public Policy
A voice on behalf of co-ops and credit unions with government and the public to support cooperative businesses and development

National advocacy for worker co-ops and democratic ownership
Committees, Councils and Peer Networks
PACA
Fundraising Committee

Membership Committee

Public Policy Committee

Communications Committee
USFWC
Policy and Advocacy Member Council
Movimiento de Inmigrantes en Cooperativas (Immigrant Member Council)
Racial and Economic Justice Member Council
Union Co-ops Member Council
Conversions Peer Network
Farming Peer Network
Keystone Peer Network
Marketing & Outreach
Curation and sharing of local and national worker co-op news, programs, and job opportunities, amplification of local work
Funding Support
Assistance with finding and accessing capital and funding sources
Connection
Coordination with local, national and international movement partners to promote worker co-ops throughout the world