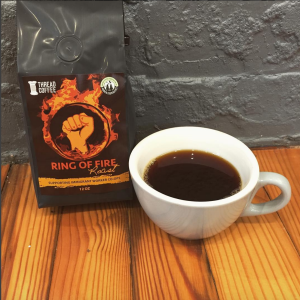 "Sanctuary recognizes that oppression is trying to fill our lives with fear and blood and daily numbing horror, and sanctuary says:
'Not in here. Not in my home. Not in my bed. Not in my movement.'
Sanctuary makes a ring of fire around our people. 
Sanctuary grants us a taste of reprieve and protection so we can gather strength to go out there again and fight." -Marisa Franco
Proceeds from the sale of this coffee blend go toward our work with our Concilio de miembros asesores de cooperativas immigrantes ( Member Advisory Council of Immigrant Cooperatives).
12oz Ring of Fire Roast Cost: $13 + shipping
Email info@usworker.coop to order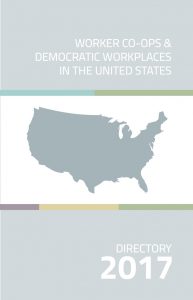 Worker Co-ops & Democratic Workplaces in the United States Directory 2017 print copy 
Directory Cost: $10 + shipping
Email info@usworker.coop to order