Every year, we celebrate members of the USFWC. 2020 had no shortage of challenges and USFWC family rose to the challenge. From starting new cooperatives to meet new and urgent community needs, to pivoting business models to continue to retain jobs and businesses, to creating multi-disciplinary alliances within the United States and internationally. We are honored to recognize the following members and contributors to the UFSWC, nominated by the membership and elected by the Board!
Health Justice Champion: ActionOSH, NYC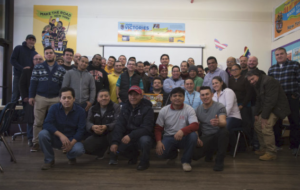 The USFWC is honored to recognize ActionOSH for their work on occupational safety and health in NYC. They tirelessly conducted many trainings with cleaning co-ops and other businesses to ensure the safety of frontline workers.
Emerging Worker Cooperative: ChiFresh Kitchen, IL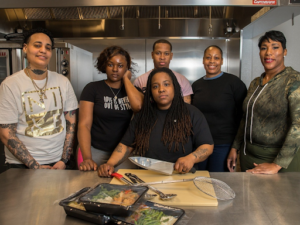 The USFWC is honored to recognize new 2020 member, ChiFresh Kitchen, for its work as part of a collaboration of urban farms, food operators, worker centers, policy advocates, and other community organizations led by people of color on the South and West Sides of Chicago, promoting food sovereignty, racial justice, and equitable food access in the city. During the pandemic, ChiFresh Kitchen has partnered with Urban Growers Collective to meet emergency food needs.
Champion Advocate: Childspace Daycare Centers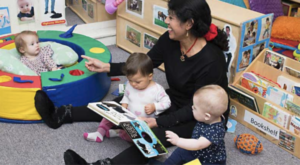 The USFWC is honored to recognize Childspace Daycare Centers, which has, for decades, engaged in front-line work in the childcare industry, not only to create and maintain their multi-location cooperative, but also to advocate for childcare workers and businesses in the state of PA. Their dedication is relentless – most recently, Childspace is participating in the Start Strong statewide campaign which is sending a targeted message each week about what child care programs need to be able to survive and reopen safely to serve families. Congrats Childspace!
Special Recognition for Principle Six Collaboration: Opportunity Threads, Cooperative Home Care Associates, The Industrial Commons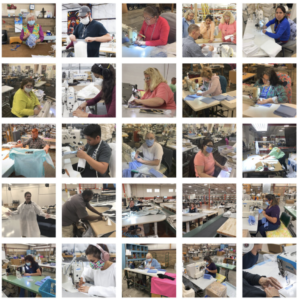 We also must recognize the Principle Six collaboration of these three members – Opportunity Threads, Cooperative Home Care Associates, and The Industrial Commons – to create and provide PPE to health care workers during COVID-19. This initiative, conducted as the Carolina Textile District, exemplifies the power of cooperation and how localized, sustainable supply chains safeguard our health and our livelihoods. This pandemic reminds us that the future is ours to shape. As of May 2020, the Carolina Textile District has produced 179,230 units of masks and gowns with the participation of 60 manufacturers, and continues to produce 40,000 units on a weekly basis. These products serve essential workers and community members in our  region, in North Carolina and beyond. Thank you for your work, Opportunity Threads, Cooperative Home Care Associates, The Industrial Commons and the whole Carolina Textile District!
Emerging Leader in a Conversion: Clare Follmann, Orca Books, WA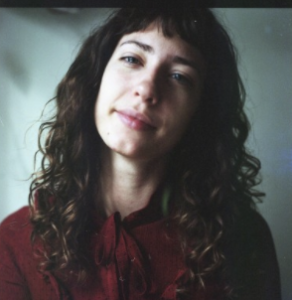 The USFWC is honored to recognize Clare Follmann who joined Orca Books Cooperative last September prior to its conversion to a cooperative. She became its president in February and led the board and staff to finalize on the conversion on April 1, 2020 during a stay at home order. She led the staff in planning a move to a new space, hiring new staff collective members, and securing EIDL and PPL loans. Clare's leadership and commitment to cooperation were crucial in Orca Books Co-op's recovery.
Advocacy Torchbearer: Kirk Vartan, A Slice of New York, CA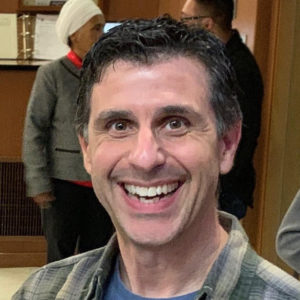 The USFWC is honored to recognize Kirk Vartan for furthering local government education in San Jose, showcasing the potential of conversions, and making the connections for our federation to write a federal worker co-op development bill with U.S. Representative Ro Khanna's office. Shepherding the conversion of A Slice of NY into a cooperative, Kirk has helped ensure the safety of its staff as well as the safety of its surrounding community through a grassroots collaboration focused on providing nutritious meals for hospital ER teams and families.
Cross Sector Champion: Gregory Jackson, East Bay Permanent Real Estate Cooperative, CA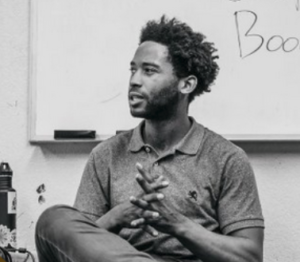 The USFWC is honored to recognize Gregory Jackson for his vision, creativity, and resourcefulness in seeding many projects locally and internationally to transform communities. Through Repaired Nations, Gregory is leading profound reparative work in the United States developing transnational alliances for Black cooperative economics as seen through their Year of Return Cooperative Conference in Ghana.
Contributions to Building the USFWC: Laura Smoot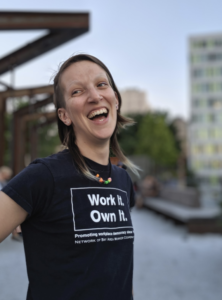 The USFWC is honored to recognize Laura Smoot for her contributions to building the Federation. Laura Smoot left staff at the end of last year after helping build the organization for several years. Smoot invested so much of her talent and her systems thinking and on the job training into the federation and the cooperative ecosystem. We are in a stronger place operationally because of her her contributions.