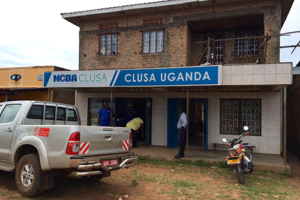 A bus accident has claimed the lives of 18 NCBA CLUSA staff members in Uganda
It is with heavy hearts that the USFWC team shares that NCBA CLUSA, the cross-sector cooperative business association for the U.S., tragically lost 18 of its project staff members in a bus accident in December.
We extend solidarity and support to the whole NCBA CLUSA community, especially the 15 project staff members who survived, and the friends and families of all who were affected.
The team members who were lost worked for NCBA CLUSA's Youth Empowerment Through Agriculture (YETA) project, and were traveling to the city of Mbale following a staff training and retreat, about 200 miles (300 km) east of Kampala.
"Right now, we are focused on providing support for the families of those we lost and caring for the needs of surviving team members and their families," said Doug O'Brien, president and CEO of NCBA CLUSA. "We are committed to supporting our staff as they move forward through this difficult time."
There has already been a large outpouring of support from the cooperative community, and we encourage contributions to the Cooperative Development Foundation's Disaster Recovery Fund assists cooperatives, families and communities when they are most in need of help. These donations will help replenish this fund that provides urgently needed financial relief to those in crisis.  
You can read NCBA CLUSA's full statement here.
—
Un accidente de carretera provocó la muerte de 18 miembrxs del personal de NCBA CLUSA en Uganda
Con pesar en nuestros corazones el equipo de la USFWC comparte esta noticia, en la que perdieron la vida  18 miembrxs del personal del equipo en Uganda de NCBA – CLUSA una asociación de negocios de cooperativas de sectores diversos.  
Extendemos nuestra solidaridad y apoyo a toda la comunidad de NCBA CLUSA, especialmente a lxs 15 miembrxs del personal que sobrevivieron a esta tragedia, así como a lxs familiares, amigxs y miembrxs de la comunidad que ha sido afectada por esta tragedia.
Lxs miembrxs del equipo de NCBA CLUSA que fueron víctimas de esta tragedia forman parte del Proyecto de Empoderamiento de Jóvenes a través de la Agricultura (YETA por sus siglas en inglés), quién es se encontraban viajando a la ciudad de Mbale después de un retiro de personal, a 300 km al este de Kampala.
"Ahora mismo, nos estamos enfocando en proveer apoyo a las familias de aquellxs que perdieron la vida, así como a lxs sobrevivientes y sus familias", dijo Doug O'Brien, presidente y director ejecutivo de NCBA CLUSA. "Estamos comprometidxs a apoyar a nuestrx personal para superar estos momentos tan difíciles".
La comunidad cooperativista ha mostrado su apoyo incondicional, y de esta forma queremos pedir a las comunidad a apoyar con contribuciones al Fondo para la Recuperación de Desastres de la Fundación de Desarrollo de Cooperativas que apoya a cooperativas, familias y comunidades cuando más lo necesitan. Estas donaciones apoyarán al fondo que provee asistencia financiera urgente para apoyar a aquellxs enfrentando crisis.  
Para leer el comunicado completo de NCBA CLUSA vaya a este enlace.