Congratulations to Dr. Jessica Gordon Nembhard, long-time advocate of worker cooperatives and co-founder of the USFWC, for her induction into the 2016 Cooperative Hall of Fame!
Jessica is a giant in our field. Her work is groundbreaking, and her vision and principled leadership have positioned worker co-ops as tools for economic and racial justice in the 21st century. Author of Collective Courage: A History of African American Cooperative Economic Thought and Practice, tireless scholar-activist, co-founder of ECWD, active member of GEO and a mentor to so, so many of us. If you are a worker cooperative in 2016, you have benefitied from Jessica's efforts!
This is a big moment for the Hall of Fame, honoring the centrality of racial justice in cooperatives, the role of public scholarship, and the momentum built by the worker cooperative sector.
Please join us in honoring Jessica Gordon Nembhard and thanking her in a small way for her all she has done to grow worker cooperatives. In true grassroots style, we are pulling together lots of small and medium donations to support her Hall of Fame nomination.
We would like to represent strong at the Hall of Fame. Let's show the power and strength of worker cooperatives! We are aiming for 100 donations of $25 each. Money raised goes to support the scholarship funds of the Cooperative Development Foundation.
You can contribute here: http://heroes.coop/product/friends-of-collaboration-ad-for-jessica-gordo…
Funds raised go to supporting the work of the Cooperative Development Foundation.
Learn more about the May 4, 2016 ceremony and other Hall of Fame inductees at heroes.coop
---
Dr. Jessica Gordon Nemnhard ~ From Heroes.Coop:
A cooperative ambassador, economist and community economic development expert, Dr. Jessica Gordon Nembhard is author of the recently published book, "Collective Courage: A History of African American Cooperative Economic Thought and Practice" (Pennsylvania State University Press, 2014). The result of 15 years of careful research, the book solidifies Gordon Nembhard as a historian of cooperative empowerment and transformation within low-income and minority communities. Her book argues that co-ops not only should be, but have historically been a social justice tool within African American communities.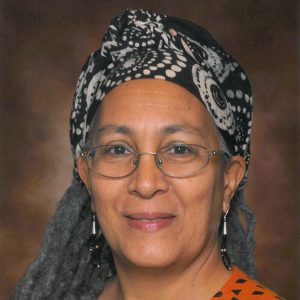 Gordon Nembhard is Professor of Community Justice and Social Economic Development in the Department of Africana Studies at John Jay College, of the City University of New York (CUNY). In the early 2000s she was an Assistant Professor in the African American Studies Department at the University of Maryland, College Park and a co-founder of the Democracy Collaborative at UMCP. She was also a founding board member of the Political Economy Research Institute at the University of Massachusetts, Amherst. In 2008-09 she was a visiting scholar at the Centre for the Study of Co-operatives at the University of Saskatchewan (Canada) and continues to be an affiliate scholar with that center. Since 2007, Nembhard has served on the Association of Cooperative Educators (ACE) Board of Directors, where she contributes to research and education programs.
Gordon Nembhard's groundbreaking research has profoundly impacted the worker co-op sector. Her vision and principled leadership have positioned worker co-ops as tools for economic and racial justice in the 21st century. She is an active participant in and advisor to both leading cooperative organizations and grassroots cooperative development. Gordon Nembhard co-founded the U.S. Federation of Worker Co-ops and helped that organization build lasting ties with prominent civil rights and cooperative organizations. She is also an active member of the Grassroots Economic Organizing Newsletter collective and recently joined the board of directors of Green Worker Cooperatives. In 2001, she received the Cooperative Advocacy and Research Award from the Eastern Conference for Workplace Democracy.
An integral supporter of the Federation of Southern Cooperatives/Land Assistance Fund, Gordon Nembhard has provided critical historical information, training and staff mentorships to the organization. She is currently working with a committee of the Federation to draft a pilot co-op curriculum for Tuskegee University that the team hopes will prompt other universities to recognize the value of adding co-ops to their business curriculum. Gordon Nembhard also worked with the Coalition for a Prosperous Mississippi and is a member of the Southern Grassroots Economies Project (SGEP), a regional network dedicated to building a robust co-op economy in the U.S. South among marginalized communities. She is also instrumental in planning CoopEcon, an annual conference hosted by SGEP and held at the Federation's Rural Training and Research Center in Epes, Alabama. In addition, Gordon Nembhard was a panelist at the 2014 Jackson Rising conference.
Gordon Nembhard is also a widely published author, and is president of the board of directors/shared leadership team of Organizing Neighborhood Equity (ONE) D.C. Her induction to the 2016 Cooperative Hall of Fame validates the ongoing work of cooperative leaders to reverse economic inequality within the U.S.