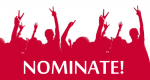 The USFWC Board of Directors is seeking candidate nominations for our 2016 Regional Representatives Board Elections ~
Please consider nominating a leader in our community – whether a collegue, a worker-owner at another USFWC member workplace, or yourself! Full details below and Information PDF available here.
Nominations are due by end of day Friday, June 24, Tuesday, July 5, 2016
Check our your current Board of Directors. Questions about running for the Board? Please reach out to either staff (amy@usworker.coop) or Maru Bautista, a member of the Board's Elections Committee (mbautista@sco.org).
2016 Election Timeline:
May 25 – Candidate Nomination Window Opens

July 5 – Candidate Nomination Window Closes

July 11 – Online Voting Opens

July 30 – Online Voting Closes

July 31 – In-person voting during Member Meeting at Worker Coop National Conference (Austin TX)
Overview & Candidate Eligibility
USFWC is led by a member-elected Board of between 5 and 9 directors.
There are 4 regional representatives (elected in years ending in even numbers) and up to 5 at-large representatives (elected in years ending in odd numbers)
2016 is a REGIONAL REPRESENTATIVES election year. Voting member workplaces select a representative to cast one (1) workplace ballot for a candidate in their region. See below for USFWC region breakdown by state.
Any worker of a VOTING* member workplace may run for the Board.
A candidate's workplace must be a USFWC member for at least one year from the date of the annual member meeting.
A candidate's workplace must provide a written statement of support for the candidate
**Special Circumstances in 2016: The Federation caps the number of Board seats that can be filled by Cooperative Developer members at two (2) seats. Our Board currently includes two developer representatives, making only workers from Worker Cooperative, Democratic Workplace, and Federation Partner members eligible to run in 2016. Cooperative Developer members remain eligible to vote in the regional rep election.
*Voting members include: Worker Cooperatives, Democratic Workplaces, Cooperative Developers, and Federation Partners. Startups, Associates, and Individuals are non-voting members.
Leadership Opportunities
Be a key part of building the worker co-op movement in this country
Network with other co-op and economic justice organizations
Travel to and participate in local, regional, national worker cooperative conferences
Represent the US at the CICOPA (international worker co-op federation) General Assembly and as part of delegations to other countries
Board members are not compensated for their time, but USFWC does cover expenses incurred in the course of regular board service, such as travel and telephone use
Commitment
Board terms are two years, starting from the first Board meeting after the election
Attend our 2-day annual in-person board meeting (travel and lodging covered, if needed)
Participate in (10) monthly board meetings per year (2-hour meeting via conference call, plus preparation and follow-up time). Facilitation and note-taking responsibilities rotates among Board members
Participate in at least one Board committee (2 – 6 hours work per month)
Regional board representatives hold an additional responsibility of supporting member communication and organizing in their region (2 hours per month)
Participate in Board email listserv and respond to all emails in a timely fashion
Attend and participate in annual membership meetings and national conferences (registration provided; travel and lodging also covered, if needed)
How to Nominate a Candidate:
You may nominate yourself or someone else from a Worker Cooperative, Democratic Workplace or Federation Partner member workplace.
If nominating yourself, you're invited to inform the staff via email (amy@usworker.coop) at your earliest convenience and candidate materials are requested by Friday, June 27, 5pm pacific.
If nominating someone else, please send an email to amy@usworker.coop including: the candidates name, workplace, phone number and email; and your name and current workplace.
Candidates are asked to provide a Candidate Statement (total length 100 – 300 words) that includes responses to:
Personal Statement – 50 – 150 words

Position/Role at USFWC member workplace
Your relevant background, experience, and skills for Board service
Why you are interested in serving on the USFWC Board of Directors

Community Question – 50 to 150 words

Where and how do you see the USFWC broadening our networks, developing stronger partnership, and having greater impact: (a) In supporting and fostering growth and stability for the worker cooperative community. and/or (b) Advancing economic justice and workplace democracy in your region?
Staff will contact candidates to confirm eligibility, secure Candidates Statements, a photo, and a letter from the candidate's workplace supporting the nomination.
USFWC Regions
EAST
Delaware
Maine
Maryland
Massachusetts
New Hampshire
New York
Pennsylvania
Rhode Island
Vermont
Washington DC
West Virginia
NORTH
Illinois
Indiana
Iowa
Kansas
Michigan
Minnesota
Missouri
Nebraska
North Dakota
Ohio
South Dakota
Wisconsin
SOUTH
Alabama
Arkansas
Florida
Georgia
Kentucky
Louisiana
Mississippi
North Carolina
Oklahoma
Puerto Rico
South Carolina
Texas
Tennessee
US Virgin Islands
Virginia
WEST
Alaska
AM. Samoa
Arizona
California
Colorado
Guam
Hawaii
Idaho
Montana
Nevada
New Mexico
Northern Mariana Islands
Oregon
Utah
Washington
Wyoming