Para leer esta entrada en español haga clic aquí
The 2022 Worker Co-op Conference created some much-needed space for our movement to gather, connect, and learn alongside each other. Our USFWC and DAWI teams hosted about 500 people from across the U.S. and around the world on September 9-10, bringing together worker owners, co-op developers, and allies in Philadelphia.
On Friday, we hosted our Solidarity Fair, showing off local Philadelphia vendors, our sponsors, and making space for technical assistance from our Co-op Clinic.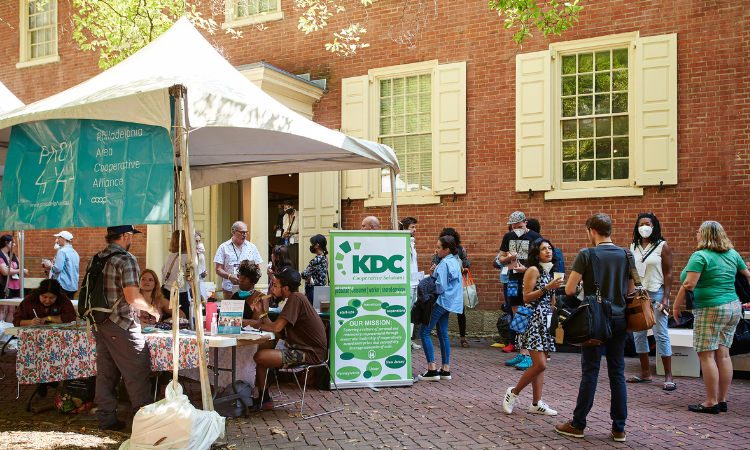 We also gathered Pennsylvania lawmakers to learn from our co-op leaders, and participate our advocacy rally, where we celebrated recent advocacy wins and setting the stage for future co-op champions! State Reps Chris Rabb and Joe Hohenstein as well as City Councilmember Kendra Brooks were in attendance.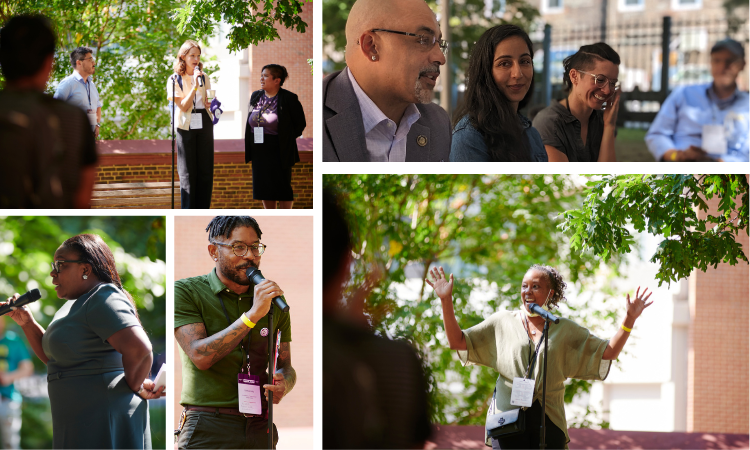 Following the rally, USFWC members came together for our Fall Membership meeting, where we saw democracy in action across the membership.
On Saturday we dug into our tracks, with 14 intensive sessions covering everything from Participatory management to conflict resolution. Rounding out the day, we partied hard at Sunflower Philly, celebrating our 2022 Worker Co-op Award Co-ops and Cooperators of the year. Click here to read more about this year's winners!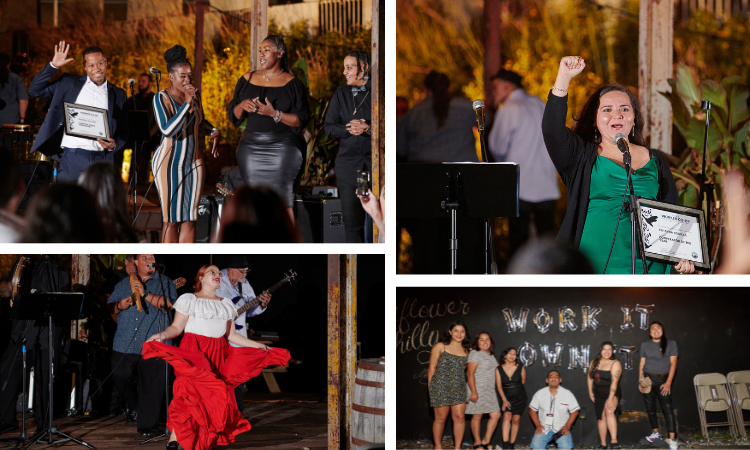 Thanks to all of our attendees and sponsors for making the 2022 Worker Co-op Conference a celebration of our movement, a chance to (finally!) connect in person, and an inspirational milestone to continue this work.