Este es un taller especialmente dirigido para las cooperativas de inmigrantes estructuradas como LLCs o Sociedades de Responsabilidad Limitada. Aquí podremos revisar diferentes temas que les servirán como una guía de apoyo para estar preparados para la presentación de impuestos: saber que significa el cierre de los libros del negocio, como paga impuestos nuestro negocio, cómo prepararnos para la distribución de ganancia o pérdida y revisar nuestros acuerdos de operaciones, qué información es importante tener actualizada son nuestres miembres, que decisiones debemos tomar y también hablaremos un poco de cómo deben prepararse les miembres, cual es el formulario que reciben, qué son los pagos de 1040-ES, cuales son las fechas importantes y más.
Puede descargar los dispositivos de la presentación aquí.
Sobre la Presentadora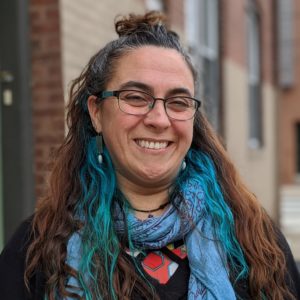 Daniella Preisler es fundadora y asesora de desarrollo de cooperativas con Colmenar Consulting. Daniella has worked with Home Green Home in San Francisco, where she is a member and in charge of the Administrative and Finance Committee. Most recently, she ha completed her year-long Cooperative Developer Fellowship with Prospera, received hands on professional development experience as a Certified Community Coach and a co-op developer.