Read our statement from our Executive Director and Member Benefits Coordinator on postponing Disability and Accident Insurance due to the COVID-19 Crisis:
Dear Cooperators,
After careful consideration for the needs and priorities of our members during the COVID-19 crisis, we have decided to postpone the availability of accident and disability benefits from July 2020 until a less uncertain time, hopefully in 2021.
Compared to other types of benefits, the choice of when we roll out this new insurance is very important: At the moment we launch enrollment for disability insurance, we will have a one-time opportunity of fewer restrictions – it won't repeat annually. Due to insurance policies beyond our control, our first batch of enrollees in disability insurance are the only cohort guaranteed to have access to this coverage, regardless of chronic or preexisting conditions. Even though current members of the USFWC can always attempt to sign up, there is no guarantee that each individual will actually be able to access disability insurance beyond this initial launch. In future years, the insurance agency might reject individuals with preexisting conditions. That's why the opportunity to get covered even with preexisting conditions is limited.
The USFWC needs to be strategic in deploying our one time opportunity to enroll any members who need this coverage. It's our duty to do what we can now to assist those of you at risk of being disqualified later. That's why we're pushing back the launch. To roll out the benefit in July 2020, when many members are navigating newly unstable financial situations, would make that inclusive benefit unfairly inaccessible to too many of our members.
The COVID-19 crisis is laying bare what we've known for a long time: The United States healthcare system is horrifically broken. We created the USFWC Worker Benefits Program to mitigate some of the harm of the current system and expand access to crucial care for our members — over 500 individuals across 39 organizations now access dental and vision care through the USFWC Worker Benefits Program. We are happy to say that during the COVID-19 crisis, we have been able to implement policies like suspending late fees and offering flexibility for organizations to temporarily pause benefits if financially necessary.
This year, we have been able to centralize the staffing of the worker benefits program, bringing Maddie Taterka on staff as Member Benefits Coordinator. We are excited and optimistic about the opportunities we will have in the near future to expand access to more health and health-related benefits for your organizations. And while we implement these temporary solutions, we're also fighting for a healthcare system in which every one of us has full access to the healthcare we deserve.
In cooperation,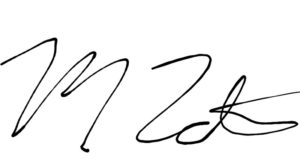 Esteban Kelly, Executive Director                                                       Maddie Taterka, Membership Benefits Coordinator